LOOK: Experience Glamping at Bali-Themed Cabins at this New Inn in Tagaytay
Rates start at P2,500 for a garden view Glamping Cabin.
by Ina Louise Manto | November 05, 2021
While more Filipinos plan their travels to domestic locations, traveling to favorite international locations is still far from returning to normal. Although many countries are slowly opening to tourists again, international travel can still get expensive with added costs from taking tests and travel insurance covering COVID-19. Fortunately, local destinations can bring you to dream overseas locations without expensive tickets, just like this new inn in Tagaytay.
Hidden Pines Suites
Tucked just a few minutes away from the scenic Twin Lakes Tagaytay, Hidden Pines Suites is a newly-opened inn that will give guests a tropical holiday without driving too far from the metro. The inn is surrounded by a verdant garden, with various species of plants any plantito or tita would fall for. It's like finding a little oasis in the middle of the cool city!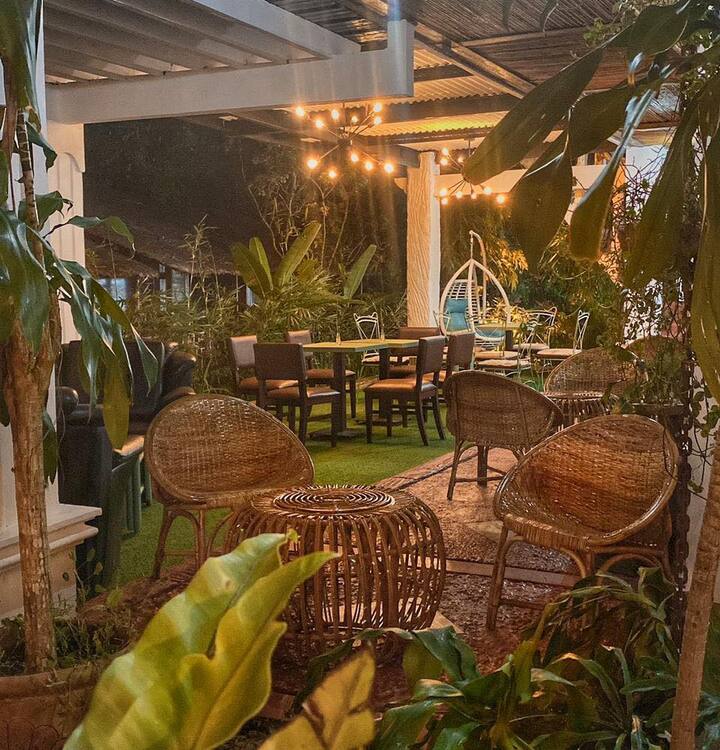 Featuring ceilings lined with bamboo, Hidden Pines Suites will make you feel like you've gone to a Bali getaway without the expensive tickets. Even the intricate woodwork installed around the inn were imported from Thailand.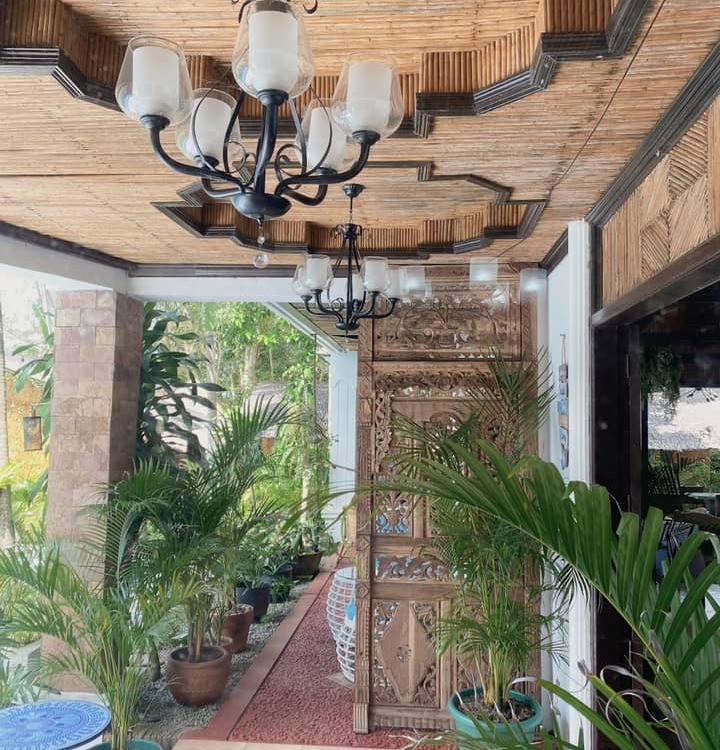 The swimming pool is also stunning, lined with Moroccan tiles.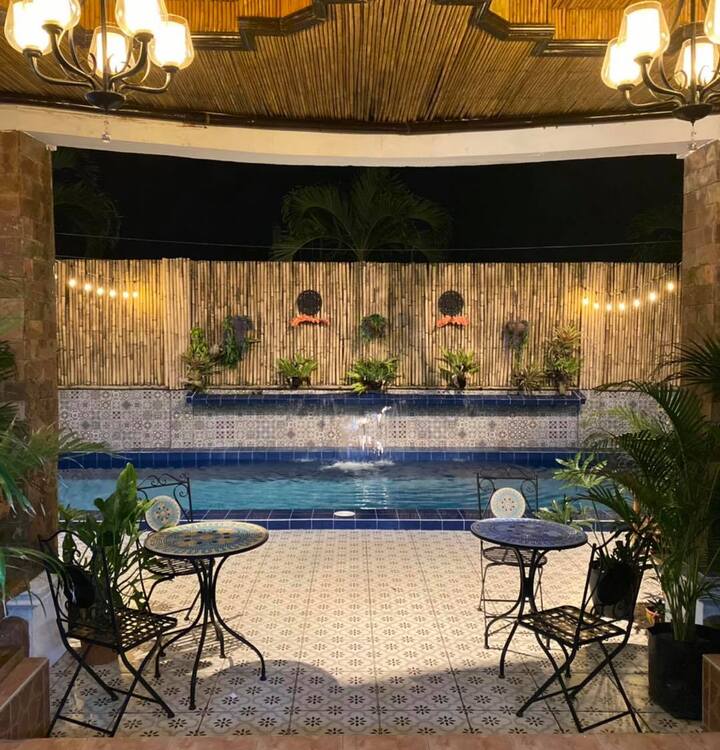 Rooms and rates
Hidden Pines has a room for every type of traveler. Ideal for groups, Hidden Pines has a Superior and Deluxe Suite. The Superior Suite is ideal for three but can accommodate a max of 6 guests, with rates starting at P4,000 on weekdays.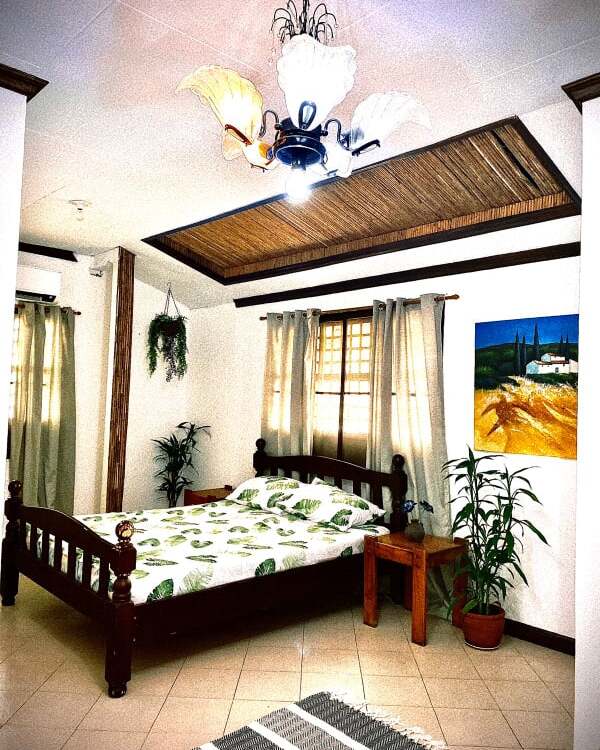 The Deluxe Suite on the other hand can accommodate up to 5 guests with rates starting at P3,000 on weekdays. Both suites have a living room too.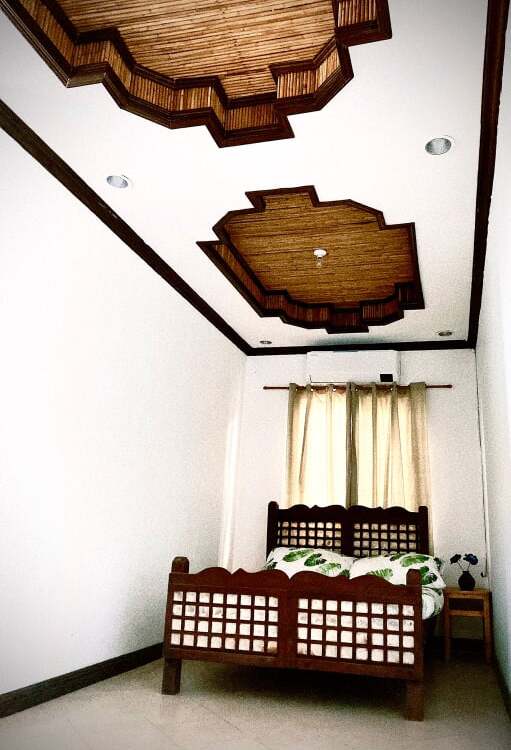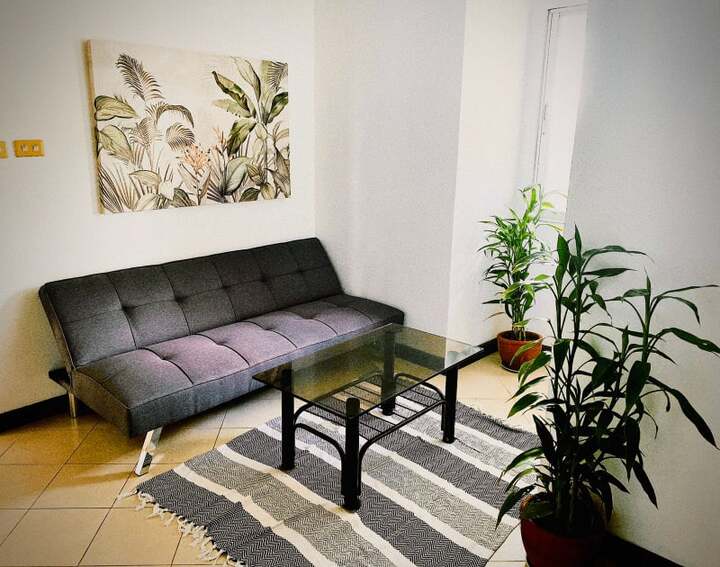 Ever tried glamping? You can go for Cabin Glamping with a pool or garden view. This wooden cabin is ideal for two and starts at P2,500 for weekday stays.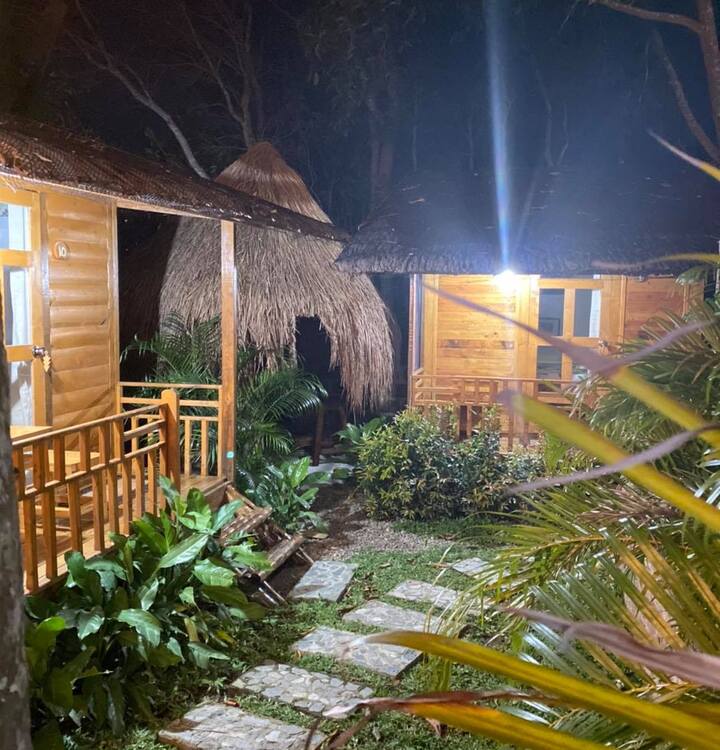 Catch the Best Sunsets at this Bali-Inspired Seafront Bamboo House in Batangas
Catch the Best Sunsets at this Bali-Inspired Seafront Bamboo House in Batangas
Ina Louise Manto | Jun 07, 2021
Dining at Hidden Pines Suites
Hidden Pines Suites doesn't only offer Bali-themed cabins and poolside suites for staycations. Whether you're a guest or simply looking for a new restaurant to try around Twin Lakes, you can enjoy a variety of international dishes served at the in-house restaurant.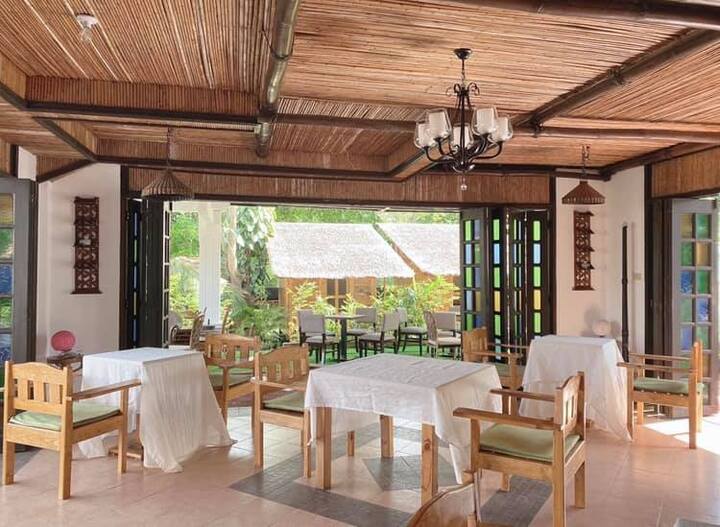 Checked-in guests can simply drop by the restaurant while non-guests need to book reservations via Hidden Pines' Facebook page or send a message to +639458121401.
Hidden Pines Suites is located at Barangay Palumlum, Alfonso, Cavite. For more information, visit their website or send a message to their Facebook page.
Do you have a go-to staycation spot in Tagaytay? Share with us below!