Get Your Much-Needed Healing Time at this Private Home in Lipa, Batangas
Some healing time while enjoying the city's fine weather.
by Ina Louise Manto | January 25, 2021
In need of some healing time without driving too far from the Metro? Whether you wish to lounge in bed all day or spend time outdoors to enjoy Lipa's cool weather and the sun, La Finca Village will be your dream home away from home.
La Finca Village
Nestled in the cool city of Lipa in Batangas, La Finca, or the Spanish word for "The Farm", comprises various room accommodations and private homes overlooking Mt. Malarayat. One of its private homes includes The Begonia, which is a premium studio lodging.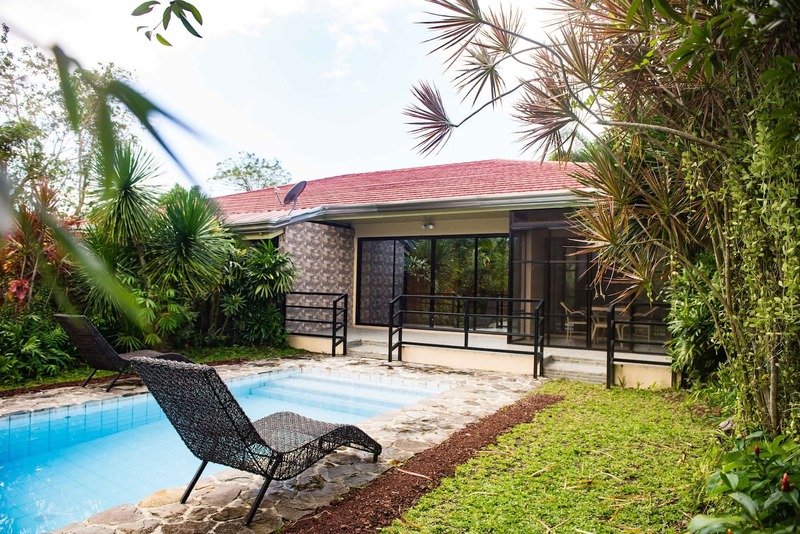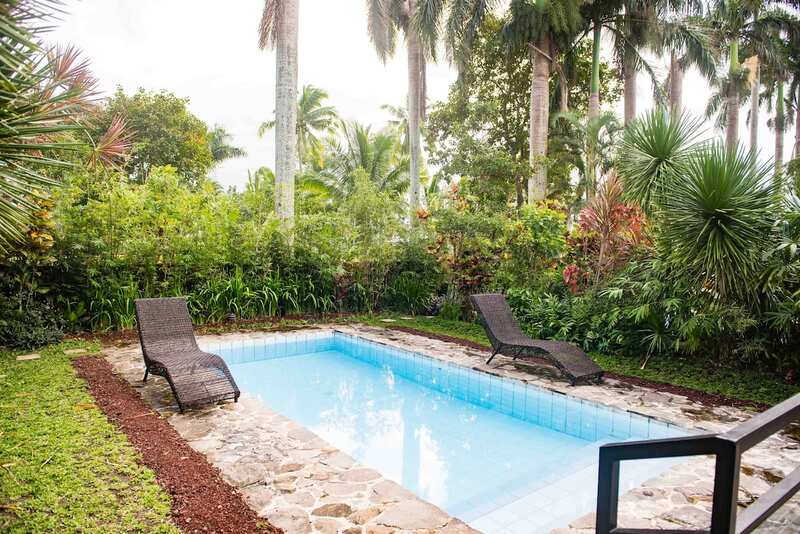 It's a vacation home ideal for couples who wish to go on a romantic getaway in the province. Small families can enjoy it here too, as a maximum of three persons is allowed each stay, with an additional fee.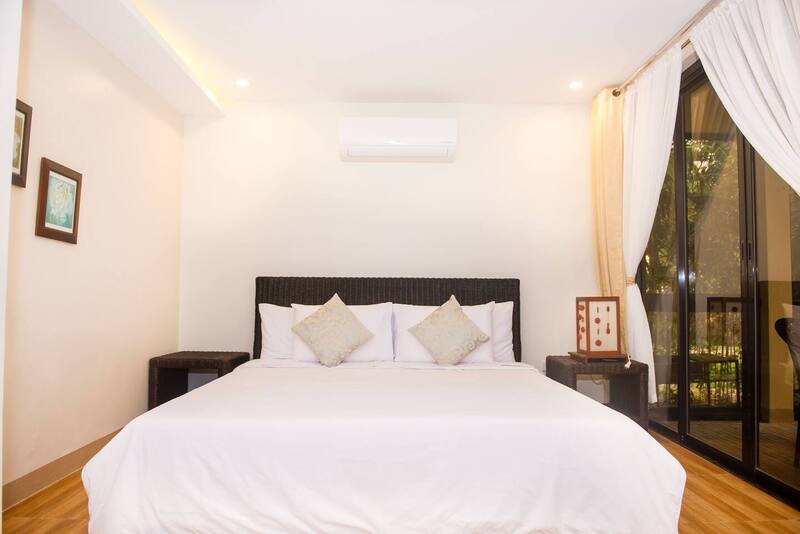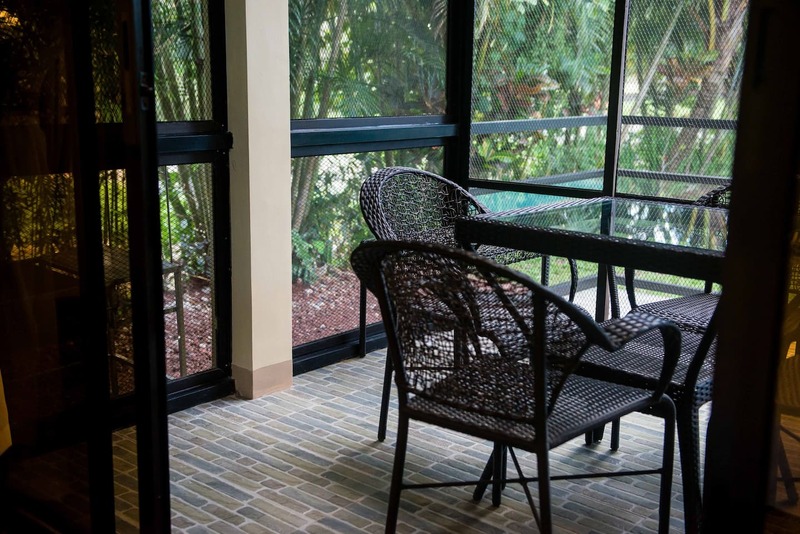 The Begonia has a king-sized bed perfect for lounging all day, an exclusive patio, terrace, and swimming pool. The 10m2 exclusive patio is the perfect spot for enjoying a good breakfast on slow mornings.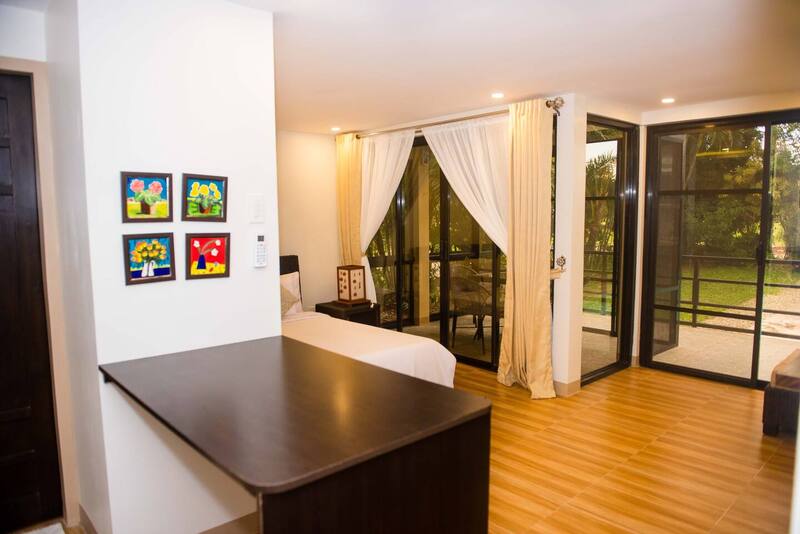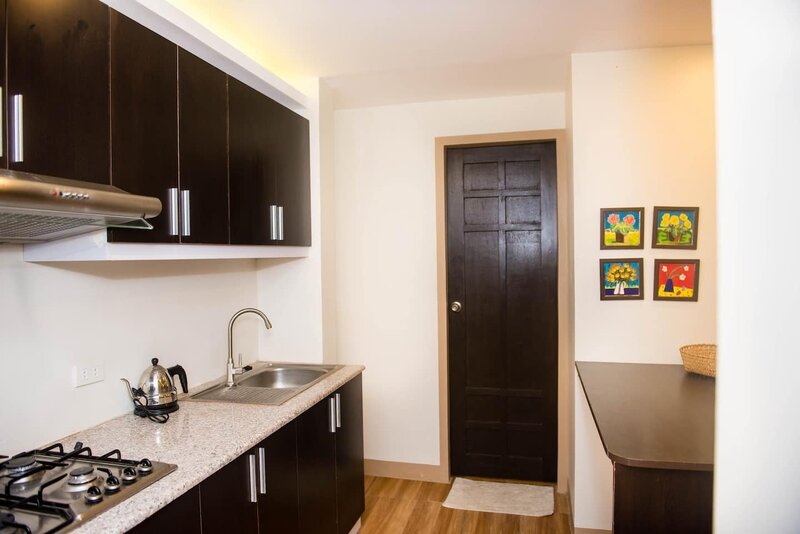 Tall glass windows and doors provide a view of the outdoors right from the comforts of your bed. Though there are cooking services, guests may choose to prepare their meals in the unit; the room is equipped with a full kitchen and refrigerator.
The room also has a free Wi-Fi connection and a TV with cable. Aside from the swimming pool facilities, guests can also enjoy tennis and golf.
Other services
La Finca Village has services and facilities to make your stay even more fun. They have an indoor and outdoor café, a barbecue table arrangement for P1,000, breakfast services for P500, and pick-up services from the airport to the village. Tours can also be arranged during your stay, including sightseeing of Lipa, Tagaytay, and Hidden Valley springs.
Rates at The Begonia Premium Studio start at P6,000 per night. For information, inquiries, and a list of their other rooms, visit La Finca Village's official website.