Mango Nest Hut Will Give You a Camping Experience Without Sacrificing Comfort
You can play with the owners' poodles too!
by Ina Louise Manto | April 15, 2021
Summertime calls for activities done outdoors, whether it's swimming, hiking, or getting a tan. One of the most fun activities you can do this season is camping, where you can enjoy cool and breezy weather at night. But the downside of public camping sites is that you have no control over whether or not it gets crowded. Thankfully, there are options that let you enjoy a safe and private camping experience, such as this hut in Subic:
Mango Nest Hut
Ideal for couples or a quick getaway with your bestie, Mango Nest Hut is a 12-square meter accommodation by The Nest by The Sea. The company has a series of different stays in the Subic Bay area and has proximity to popular spots like Subic Bay's CBD, Royal Duty-Free, Subic Airport, and beaches and waterfalls.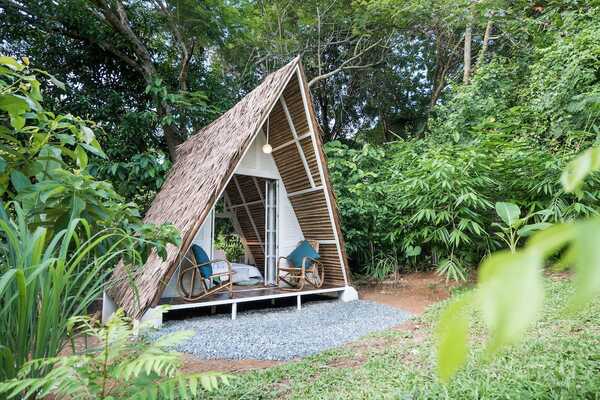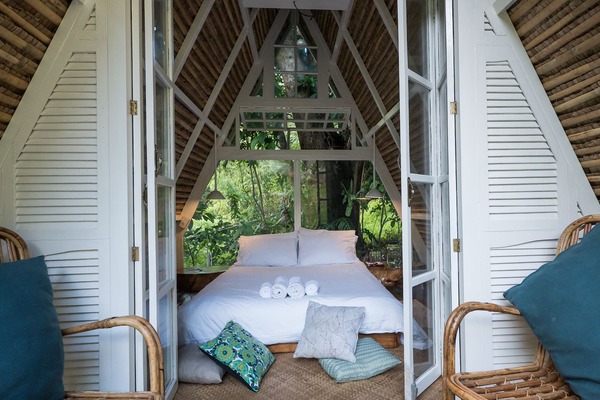 Reminiscent of kubo cottages you would see in a tropical island getaway, the Mango Nest features the classic nipa material. It has no ceilings, so watch out for falling natural fibers.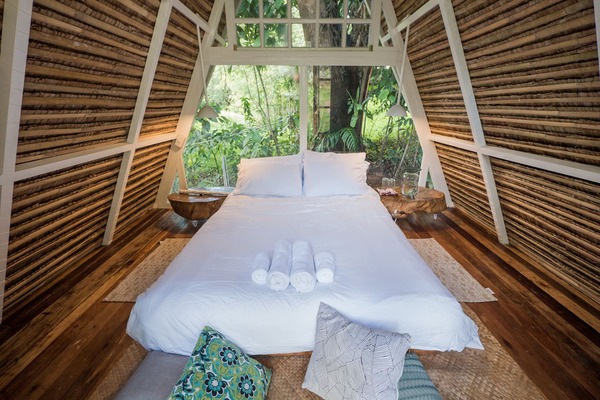 Though it's not air-conditioned, the hut is still well-ventilated through the use of cross ventilation.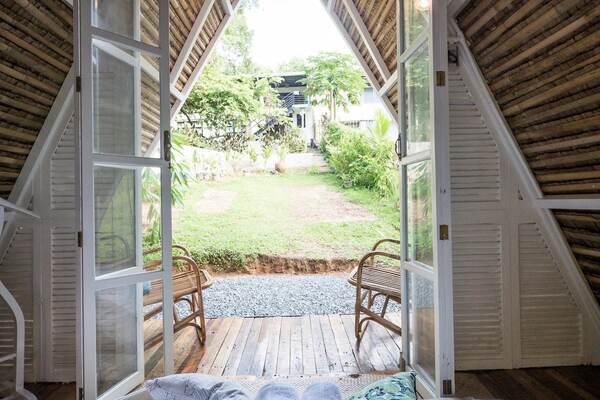 With glass windows and doors, there's plenty of light coming in the room and an amazing view of the surrounding garden in the property. It has a double bed enough to fit two people, where you can enjoy the garden view right in the comforts of your bed.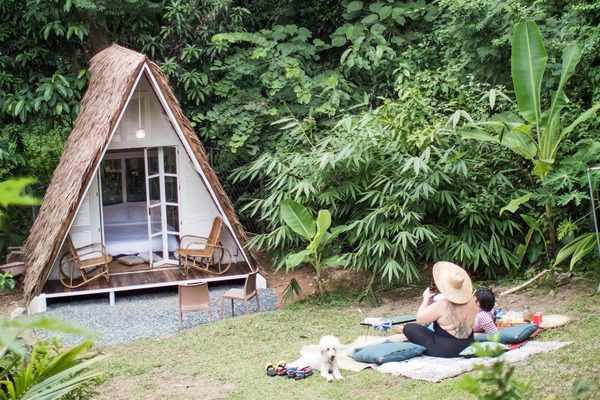 You can relax at the rattan chairs or bask in the sun in the spacious garden. You can even set up a picnic or dine outdoors at night. It can be your next work-from-home station too. The garden is equipped with fiber internet and if you're getting tired of seeing the same work set up every day, a quick stay at the Mango Nest might do the trick.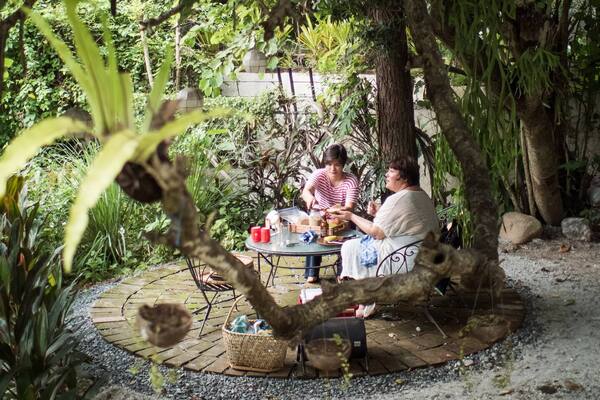 A stay in this lovely hut includes garden use, where you'll get to enjoy a relaxing table setting. According to the owners, the best signal is by the table under the tree!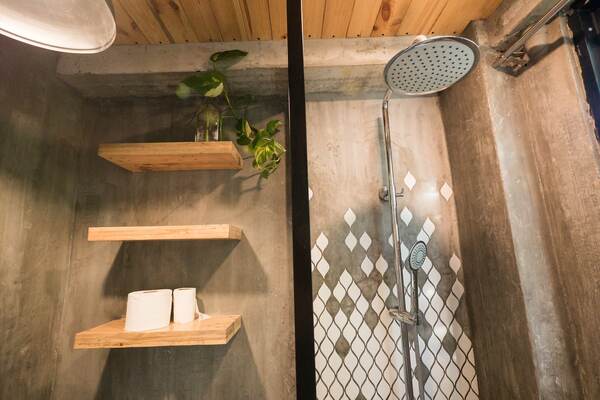 Everything you need for a comfortable stay will be provided, including a cooler, grill, and utensils. You'll also have a private bathroom with a rain shower, which is located uphill.
Rates at the Mango Nest Hut start at P1,632 per night.
Book your stay here.