We Visited The Insta-Perfect Roadside Cafe In Laguna That Serves Craft Coffee For Under P100
The long drive might just be worth it!
by Andy Flores | January 19, 2021
Muni Coffee isn't a blink-and-you'll-miss-it kind of roadside cafe. Backed by the lush and hilly terrain of Laguna, the quaint little white and gray coffee shop stands out along the National Highway, drawing in coffee lovers from near and far.
All photos by the author.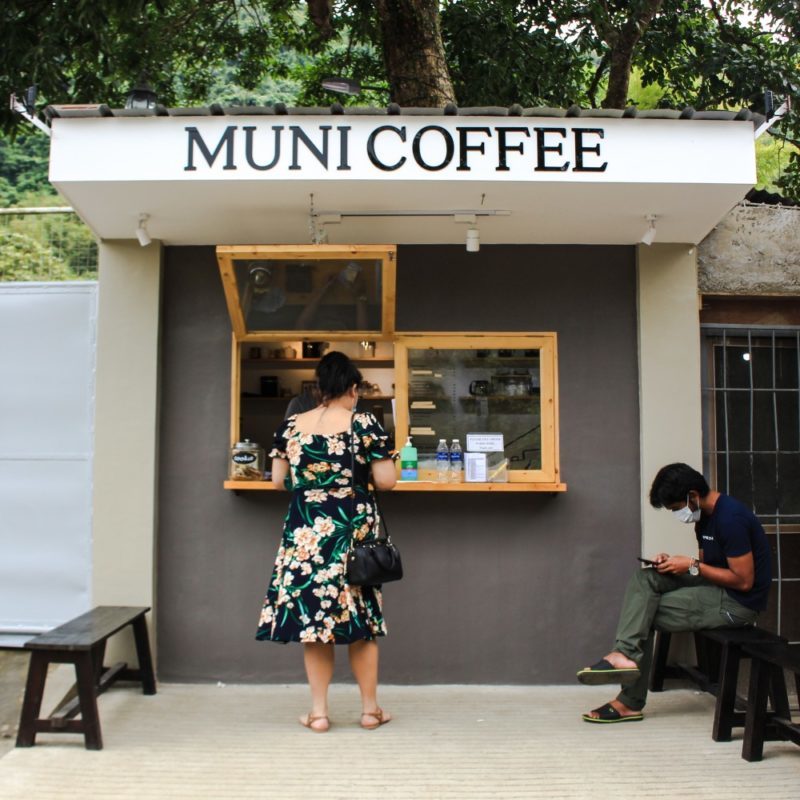 We visited on a Sunday morning—around the time when churchgoers have just finished their AM service and cyclists have decided to get their caffeine fix after breaking a sweat.
There were several groups of customers in front of the cafe when we arrived, and parking was tricky (we ended up pulling over a few lots away)—perhaps, the result of causing quite a stir on social media when it opened in late in December and, of course, the people's undying love for coffee (especially if it's from an Instagram-worthy cafe).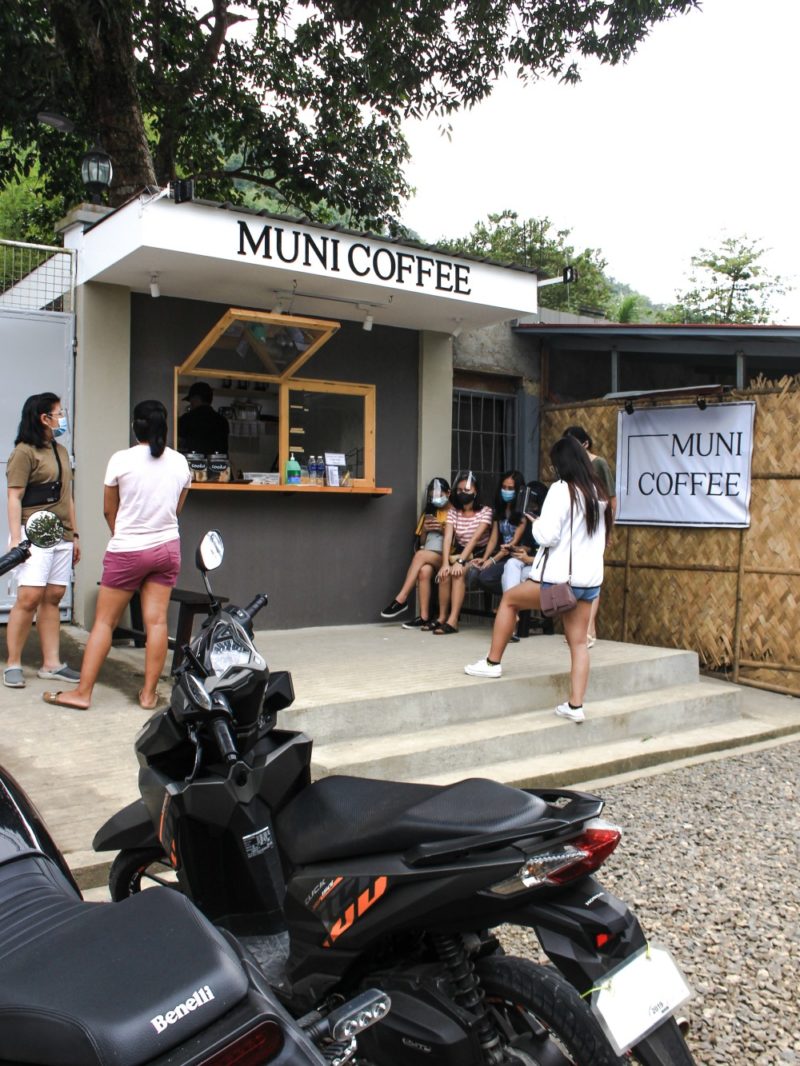 Undoubtedly, Muni Coffee has become an unexpected tourist attraction in Kalayaan, a small and sleepy town about three hours south of Metro Manila that boasts a hydro-electric plant and "twin falls" for a shot at tourism.
A menu that's easy on the pockets
When it comes to their menu, Muni Coffee keeps things simple and affordable. Their V60 pour-over brewed coffee starts at 45 PHP a cup—the cheapest item on their product lineup—while their espresso-based drinks such as americano, cappuccino, and caramel macchiato are priced from 55 PHP to 85PHP at most.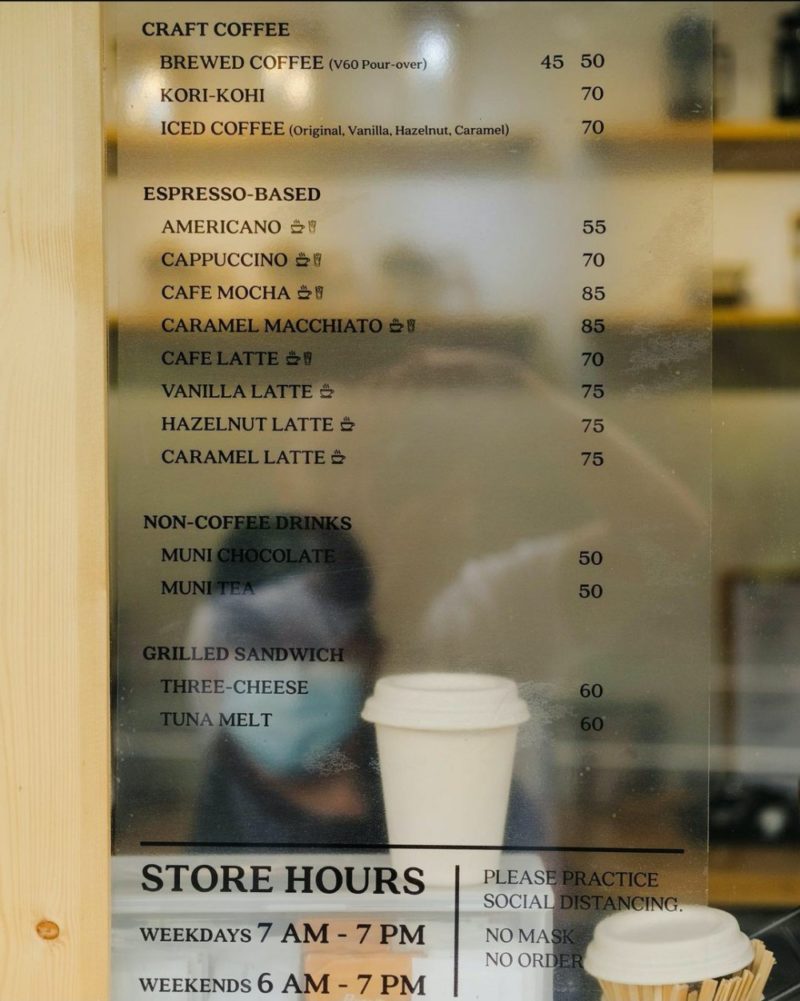 They also have something for non-coffee drinkers like hot chocolate (50 PHP) and tea (50 PHP), as well as some yummy bites like chocolate chip cookies (25 PHP/piece) and grilled sandwiches (60 PHP/order).
To streamline the ordering process and minimize the wait in line, customers are to fill out an order slip, which they will then present at the counter as they pay. It doesn't take away the friendly small-talk you can exchange with the staff, though. As we placed our order, we were asked where we're from, and we gave them a rather boring truth—just around Laguna, too.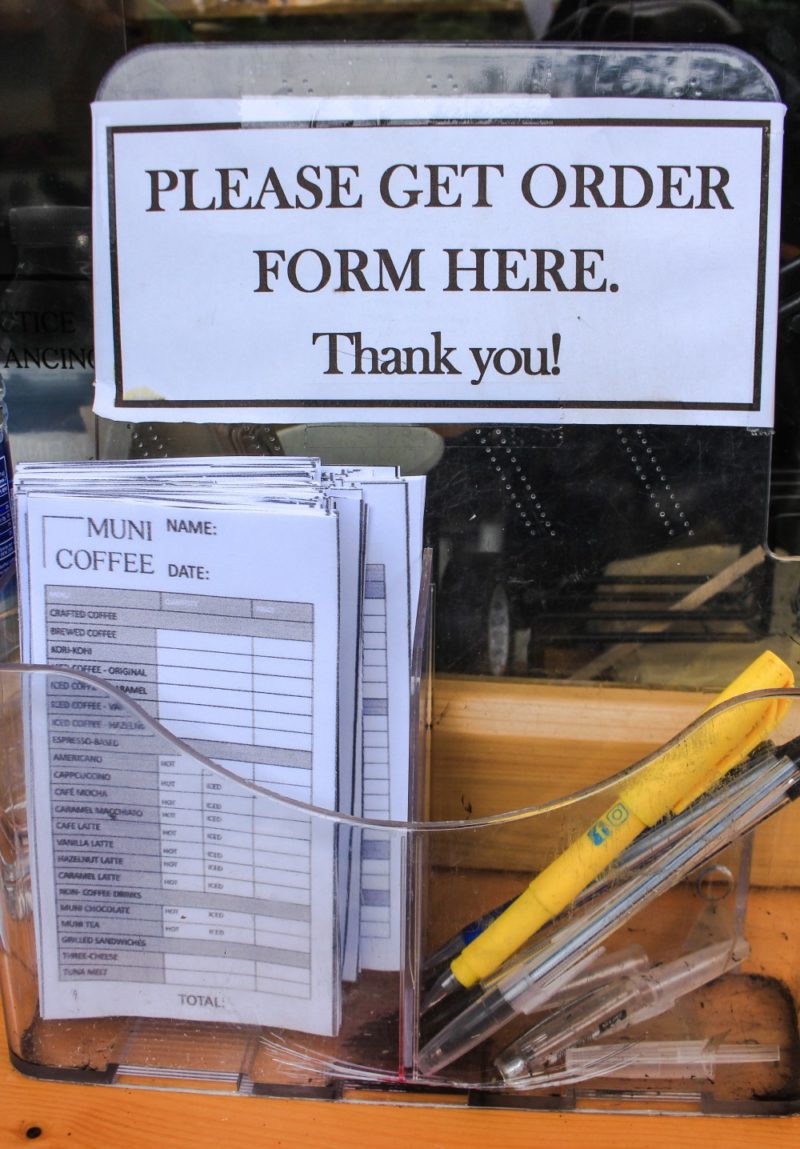 As the day was getting hotter, we had iced coffee (70 PHP) and caramel macchiato and we were happy to see how they recycle their used milk boxes into serving trays—a quirky touch to go with their minimalist transparent sippy cups for cold drinks.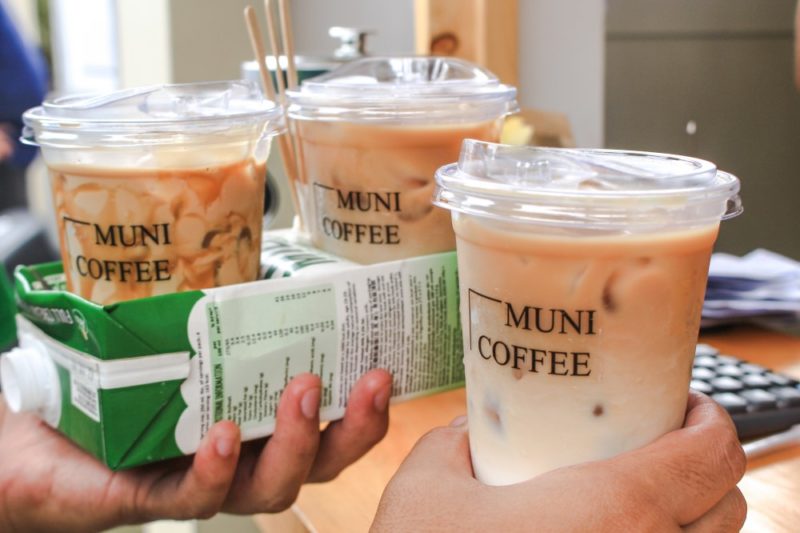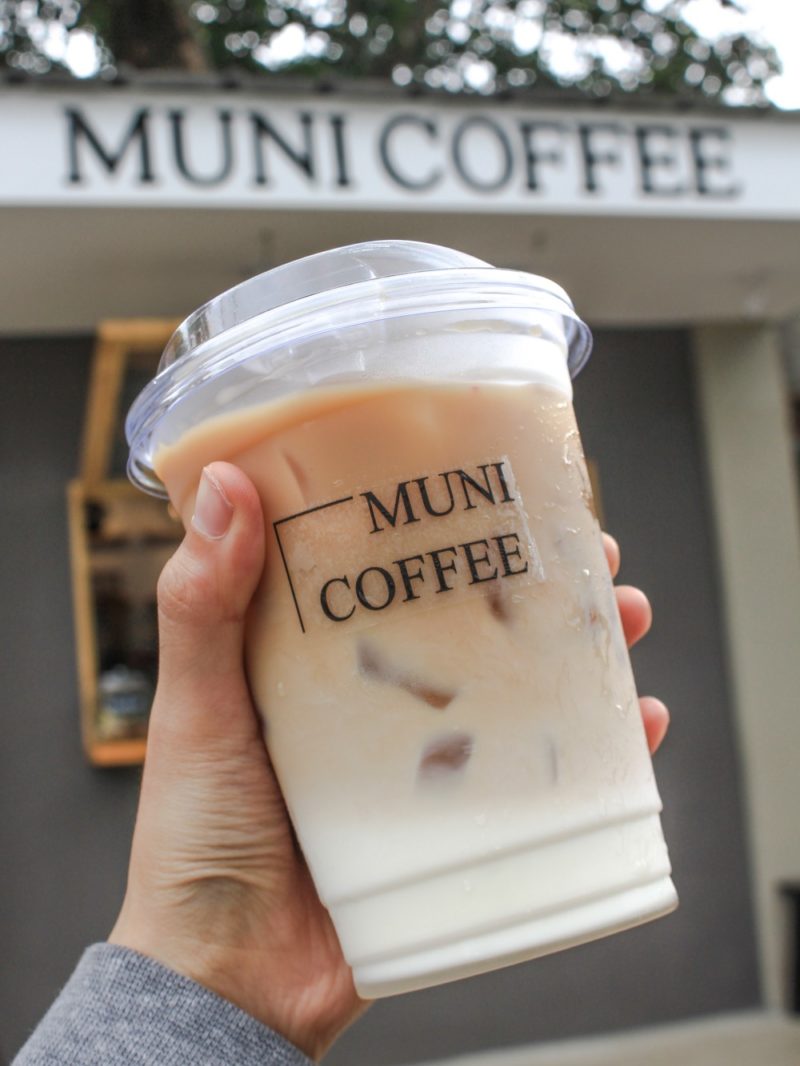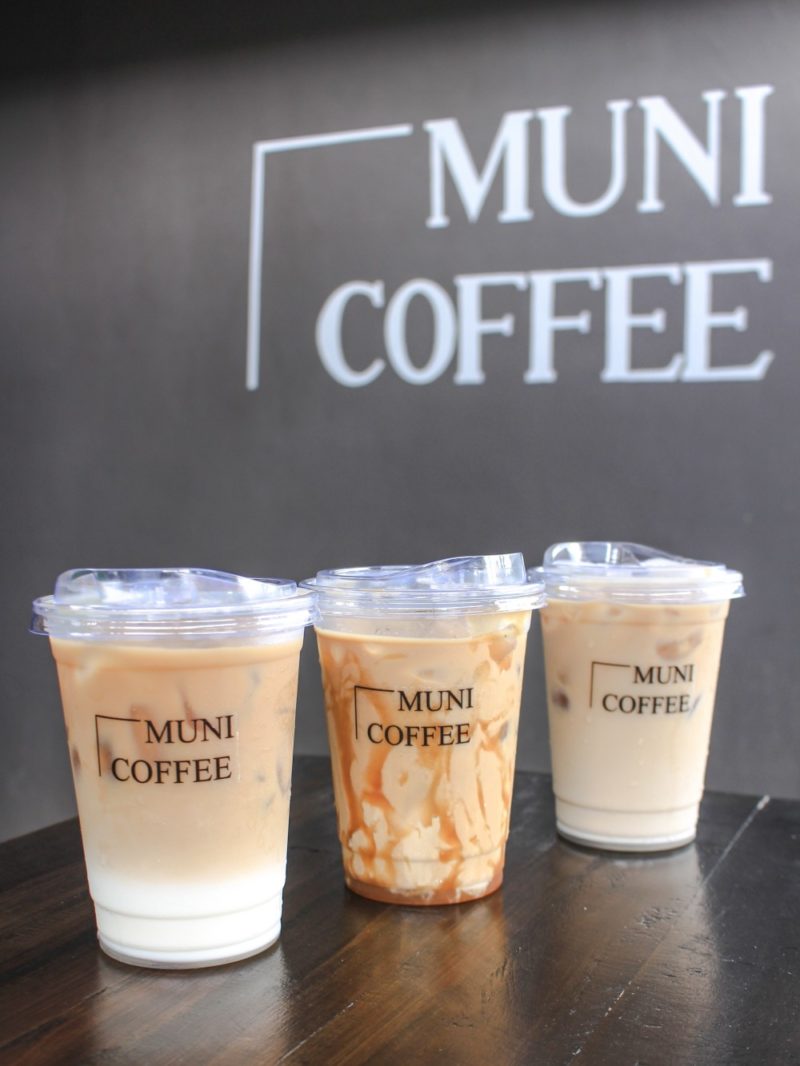 There's also a sitting area beside the ordering counter-slash-kitchen, behind the gate, where customers can enjoy their coffee as they take a moment of pagmumuni-muni—a Filipino word that literally translates to "pondering," which inspired the name of the coffee shop.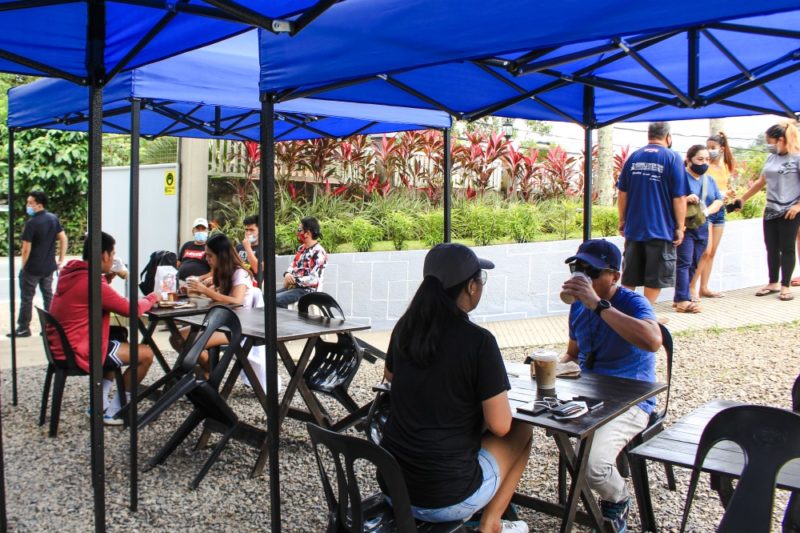 Is it worth the drive?
Now, for the verdict—is their coffee good? It is. Aside from the fact that they source their beans from Benguet (yas to local), they've since upgraded their equipment, and their baristas craft each cup with skill. But, would it be worth the long drive for those coming from afar?
Well, if you're doing it for the 'gram, it comes with some rewards. You get your delicious cup of coffee and a few good clicks to share online. However, if you're heading down south just for a cup of coffee, it might be a better idea to support your neighborhood cafe in the meantime, and save the trip to Muni Coffee for when you're ready to explore more of what this side of Laguna can offer.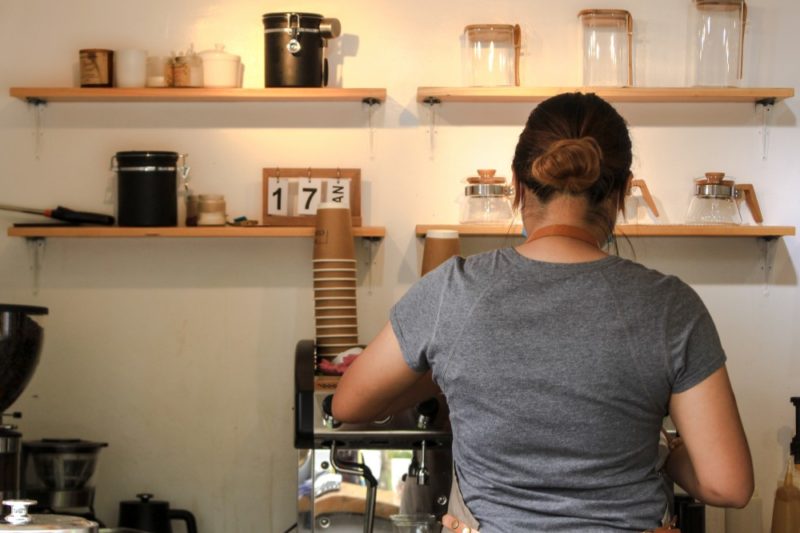 Muni Coffee
Longos, Kalayaan, Laguna (National Highway)
7:30 AM – 9:00 PM on Tuesdays – Sundays
*Closed on Mondays
Follow them on Facebook and Instagram for updates.