Must-Visit Beach Resorts in Nasugbu, Batangas for Your Next Getaway
A treat for nature lovers.
by Ina Louise Manto | July 23, 2020
If you're a frequent visitor of Tagaytay, you've probably seen the roads leading to Nasugbu. It's Batangas' largest municipality and a favorite spot for both lovers of the mountains and the sea. In just a few hours' drive from the Metro, different activities await in this tropical paradise. Planning to get your much-needed tan soon? Check out these must-visit beach resorts in Nasugbu, Batangas:
Amara Residences
Location: Amara Residences, Nasugbu, Batangas
Ever wondered what it's like to experience Club Punta Fuego without signing up for membership? Amara Residences is a luxurious seaside accommodation nestled in Terrazas de Punta Fuego that features minimalist condominium-style residences. Their rooms are fully furnished with all the features and amenities you need for a relaxing getaway as you enjoy views of the forest and sea from your balcony. Each room is approximately 138 sqm and can accommodate large families or friends up to 8 persons. To top it all off, guests have full access to all of Club Punta Fuego and Terrazas Beach Club's facilities like the golf course, water sports, and 800-m fine sand beach.
For more information on their rates and facilities, visit their website.
Calayo Green Terrace
Location: Calayo Road, Nasugbu, Batangas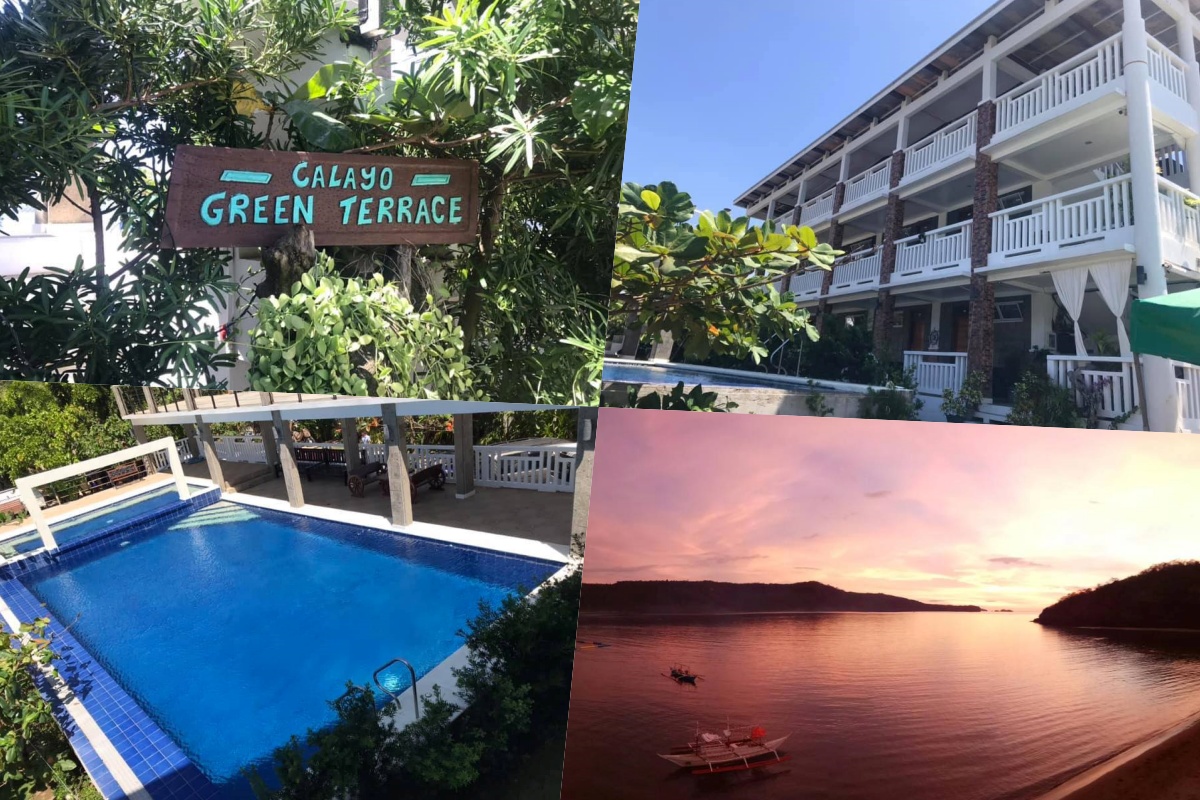 Calayo Green Terrace is located in the Calayo Bay cove that offers views of the West Philippines Sea. This beachfront resort boasts of white minimalist interiors that would look good for the 'gram! Since it's located in a fishing village, their on-site restaurant serves the freshest catch by local fishermen. They have a tanning terrace where you lounge all day and right below are their outdoor swimming pool. For the adventurous, you can rent paddleboards and kayaks to explore the sea.
For more information on their rooms and rates, visit their Facebook page.
Sand Bar Beach Resort
Location: Calayo Rd, Calayo, Nasugbu, Batangas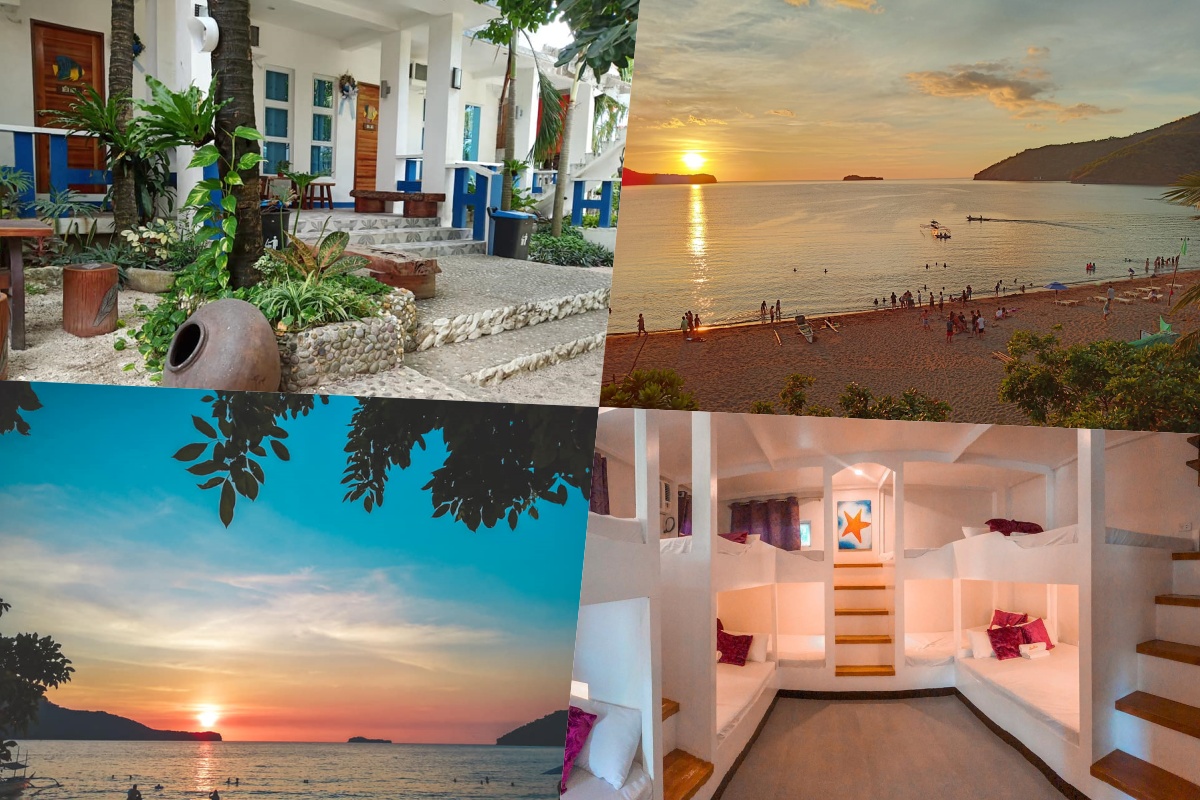 It seems that the Calayo Beach cove is full of resorts worth visiting. Sand Bar Beach Resort is another haven tucked in Barangay Calayo that will be your home away from home. Their houses are painted white and blue that would remind you of Santorini's cliff buildings. The surroundings are furnished with wooden furniture to maintain that classic Filipino home feel. Sand Bar's rooms can accommodate up to 6 persons and they're equipped with facilities for a more relaxed stay like a grill area, garden, and beachfront picnic area. Guests can also enjoy fishing and different water sports activities.
For more information on their rooms and rates, visit their Facebook page.
Casitas de Victoria
Location: Punta Fuego Road, Balaytigue, Nasugbu, Batangas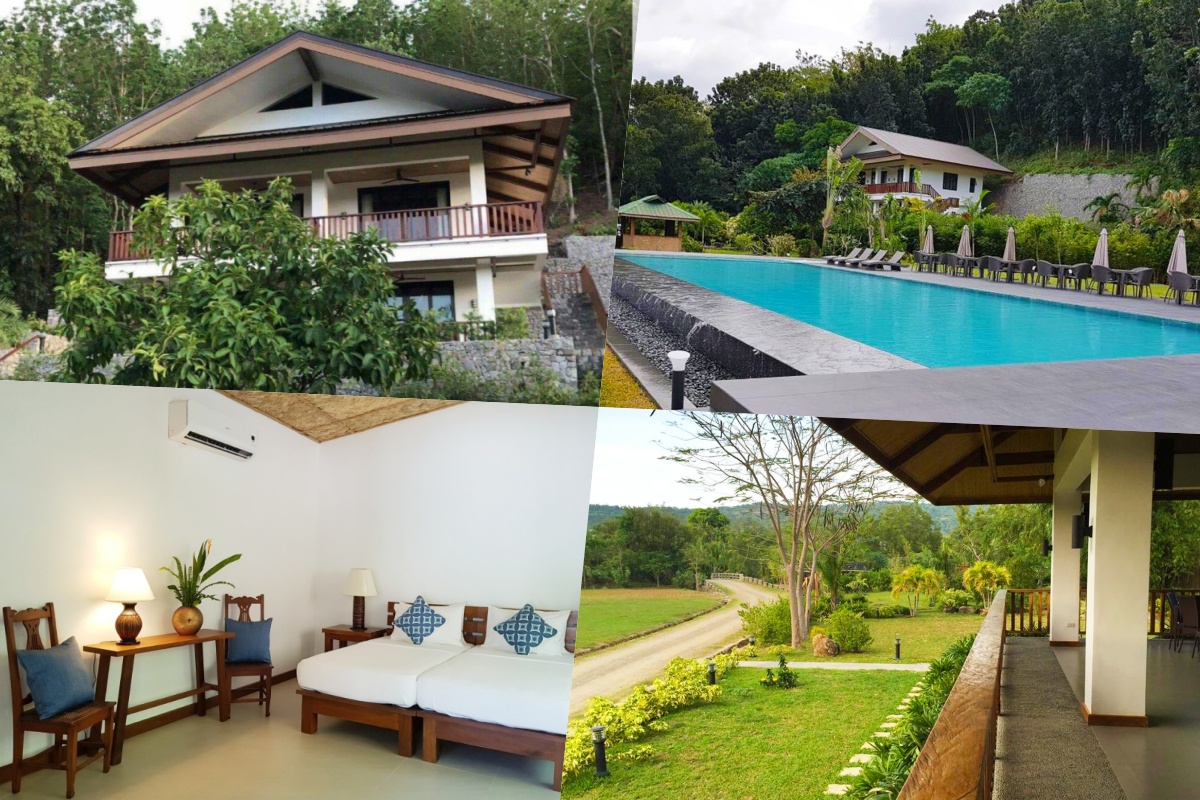 If you're looking for a luxurious stay without breaking the bank, this family-owned farm resort located in between Punta Fuego and Tali Beach is a destination you shouldn't miss. Casitas de Victoria is an 8-hectare haven with a luxurious 25-meter infinity pool. Guests can enjoy comfort food and farm-to-table cuisine at their open-air restaurant. You'll appreciate more at Casitas de Victoria as it's surrounded by lush gardens, the mountains, and sea. Their rustic rooms would also make you want to lounge all day!
For more information on their rooms and rates, visit their website.
Canyon Cove Hotel and Spa
Location: Far East Road, Piloto Wawa, Nasugbu-Ternate Highway, Nasugbu, Batangas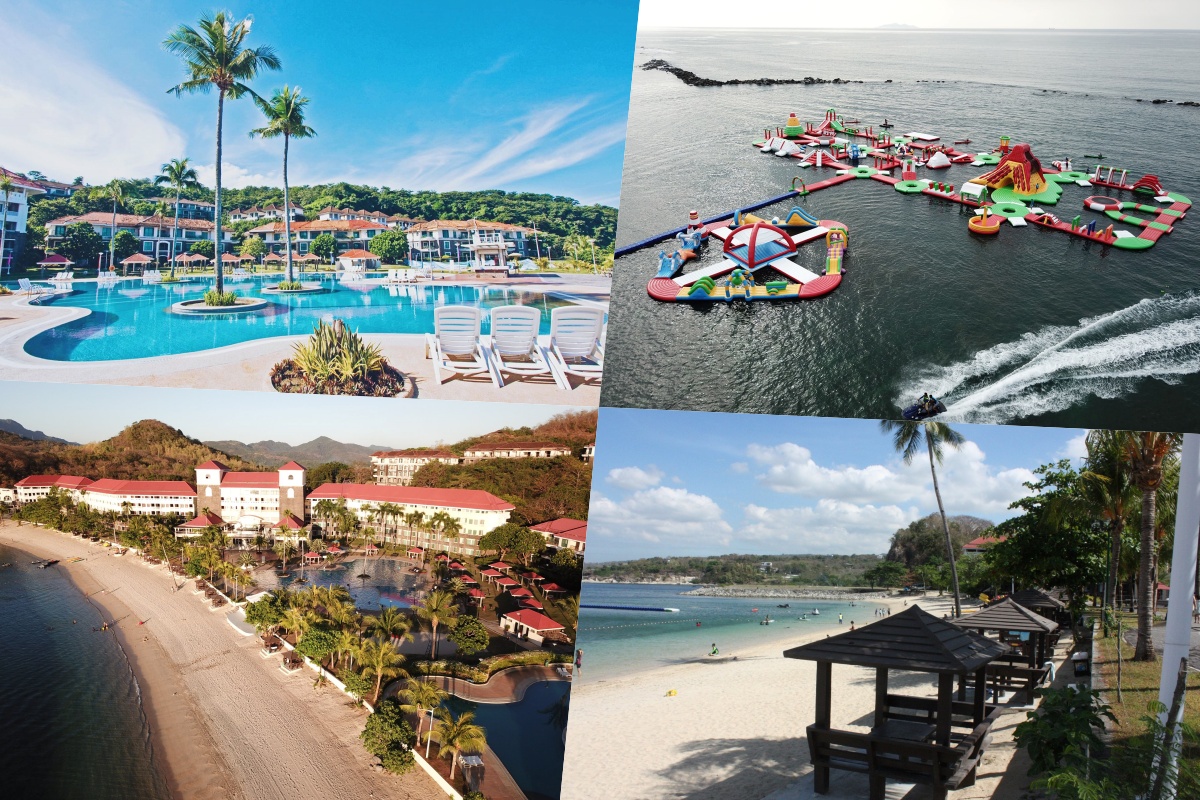 Canyon Cove is one of Nasugbu's most famous resort beaches. It's a private cove that offers breathtaking views of the West Philippine Sea and mountains and boasts of white sand coasts and turquoise waters. They have a swimming pool for lounging but if you wish to do more activities, they have a giant inflatable playground in the sea and different water sports.
For more information, on their rates and facilities, visit their website.
Which resort are you looking forward to visiting? Tell us below!