It's Not Just a Rumor: The Japanese "Carinderia" in Naga City
And we found it!
by Pi Palaganas-Orillosa | April 26, 2016
It began as the best rumor of last year. But what started as a friend's Facebook post turned into a very serious quest for every otaku by heart—and stomach. If it's food, people normally get on to it—fast. Thus, the very intriguing news about Naga City getting a real-life Japanese version of a hole-in-the-wall turu-turo spread like wildfire in the city and even in other parts of Camarines Sur.
And then people found it. A place that by all means is a carinderia—except they serve Japanese food. Really good, most likely legit Japanese food. 
The Experience
A few blocks away from West Park, Magsaysay Avenue, a small, street-side house with a table and two benches at the small patio stands nondescript, except it's out of place with all the Japanese-language hangings.
Getting there proved to be a bit of a challenge—and it will be for all first-timers. No address, no signs, no pin on Google Maps. Just landmarks. But there were Japanese clues—if one tries hard enough. And uncertainties don't end here.
The first time we went, we didn't even get to eat because they ran out of food and they had to close early. But we were determined, so we decided to go again on a Saturday morning.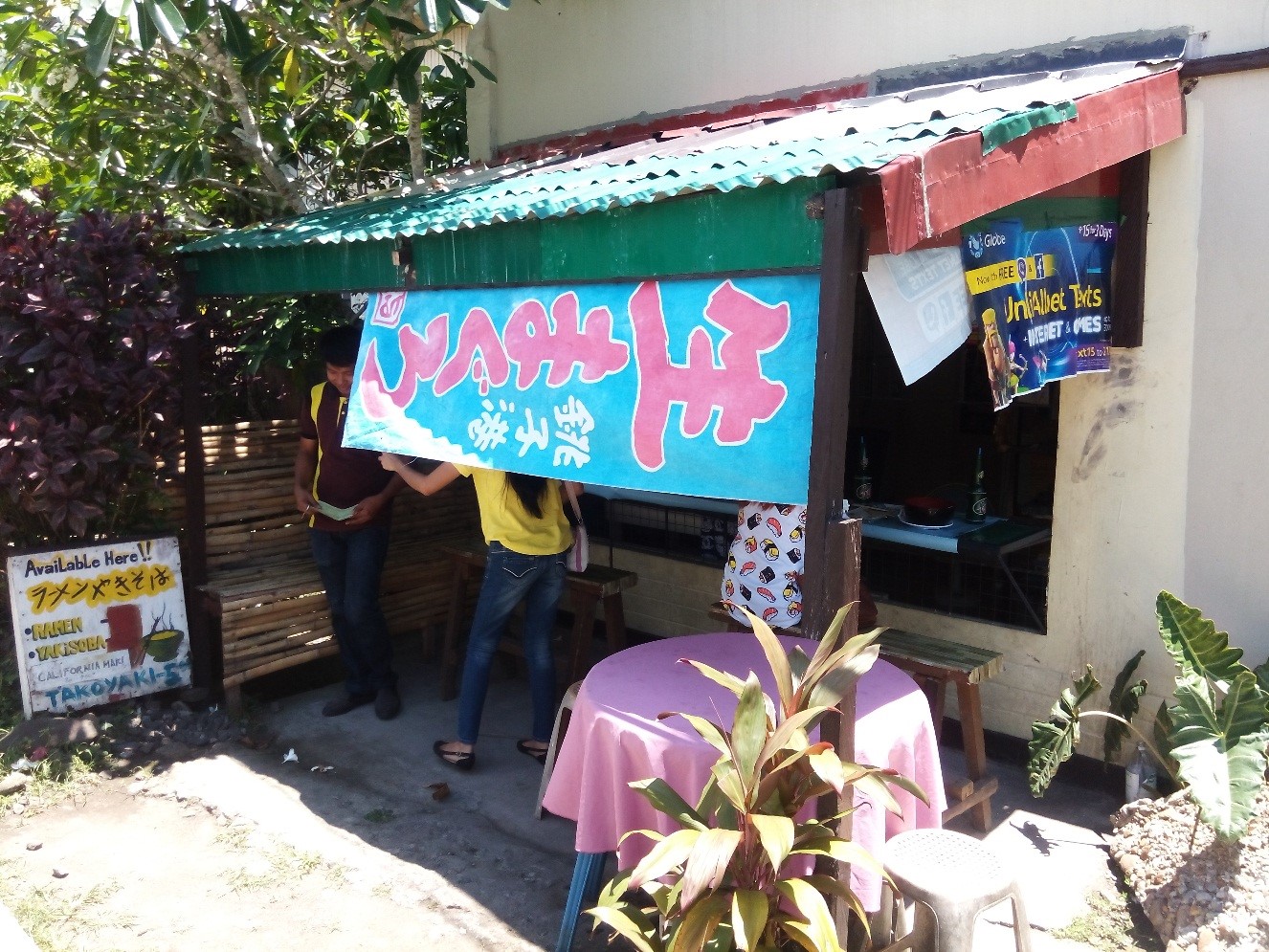 The eatery gives you a peek into Japanese home-cooking (and home-eating). There aren't a lot of items in the menu and yes, they don't even have a name yet—just honest-to-goodness food, a table and a couple of benches.
They open when the owner/chef Mr. Ogajin finishes prep and this can be any time between 9 to 11am. Closing time, on the other hand, depends on their food supply—so come early.
Look at the menu board—it's full of Post-Its from customers. I guess they all left hungry for more.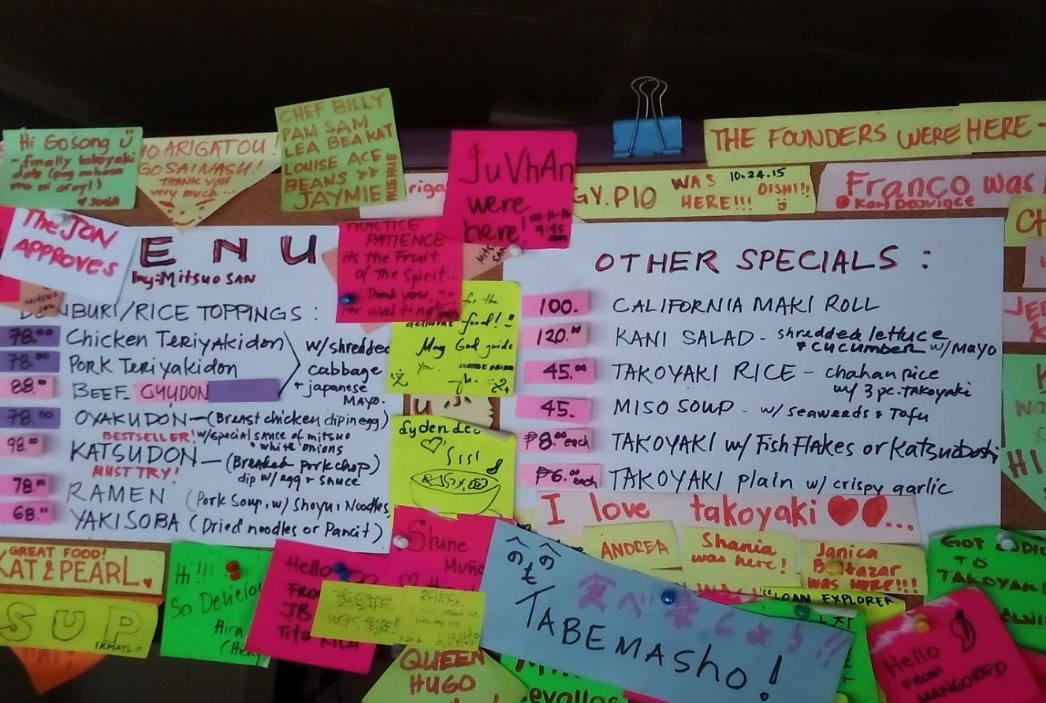 The Food
We started our meal with some takoyaki, plain with crispy garlic and mayo on top.
The takoyaki is something I imagined a thoughtful, loving Japanese mother would make for her hungry, hard-working children.  It was delicious—the octopus luscious, the vegetables crunchy, and the shell crisp on the outside, soft on the inside.
We initially ordered three pieces, and then we ordered more, and more. Until we lost count.
As for the California maki, the mango, cucumber and crab stick are all fresh. And the dipping sauce—oh, the sauce—is not your ordinary Japanese soy sauce. It's a secret soy sauce. And it's magical.
And then there was the beef ramen. It was wonderful.
The broth sings to your taste buds—I think this is reinforced by the fact that they're served in unassuming bowls (reminiscent of a turu-turo mami). Simmered for all of three days, the broth is super rich and full of flavor. The noodles, on the other hand are thin and can be cooked to your liking.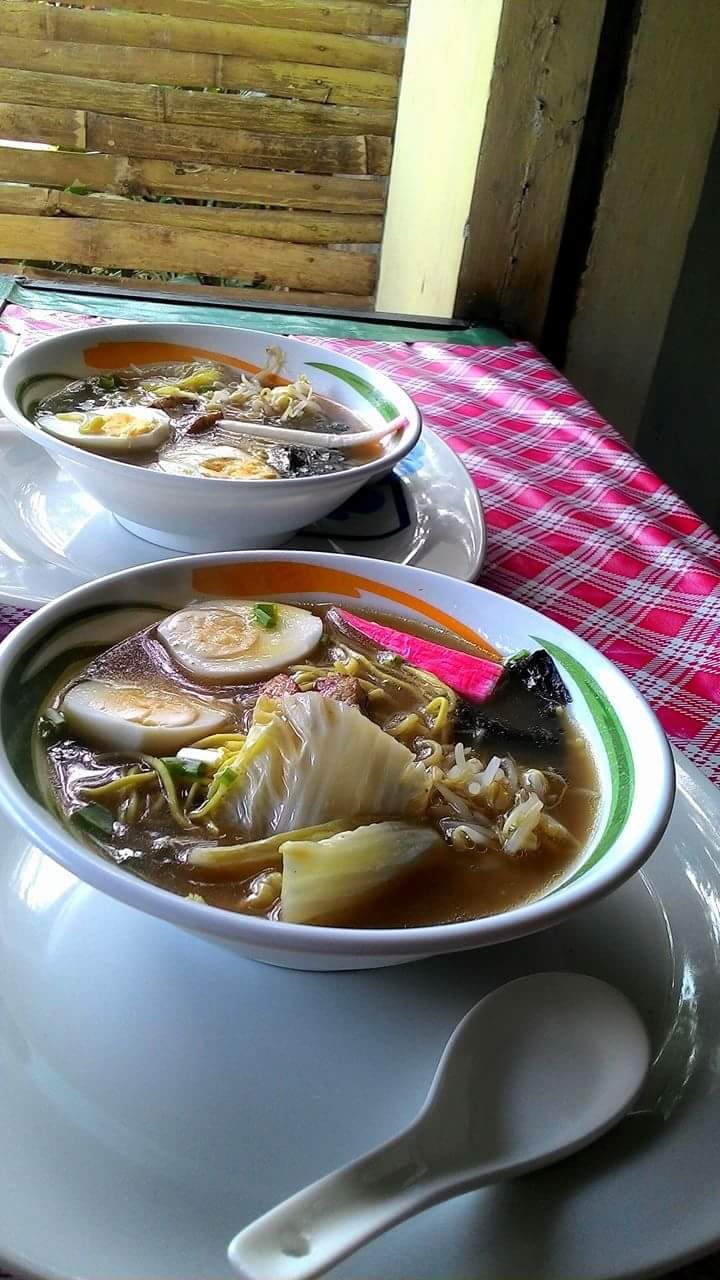 Each bowl comes with a boiled egg, and I don't remember what all the other things were—we just ate them and didn't bother to find out because they were all delicious!
But from the looks of it, a bowl gets you a crabstick, some nori, bean sprouts, green onion and cabbage.
Here are two clichés: 1) needless to say, 2) we left with happy tummies.
We felt like we went to a treasure hunt with a map, followed with clues, and found a chest full of gems. Treasure from the rising sun!
There are a few more dishes to try. Apologies, McArthur, but: I shall return!
Arigato!