Palaui Island: A Northern Gem Awaits
Here are a few reasons why this remote island in Cagayan is worth visiting.
by Kara Santos | February 14, 2017
With unspoiled and pristine beaches, uninhabited islands, and breath-taking views, Palaui Island is a gem in the North. This protected Landscape and Seascape in Cagayan has captured the attention of travelers in recent years.
It may not be the easiest place to get to. One must be willing to brave the long land travel and a boat ride on roller-coaster like waves to get to the island. But for adventure-seekers looking for something different, the long journey makes this destination only more bucket list-worthy.
Here are five reasons you should hop on the next Victory Liner bus headed for Cagayan to visit this island.
It's remote and raw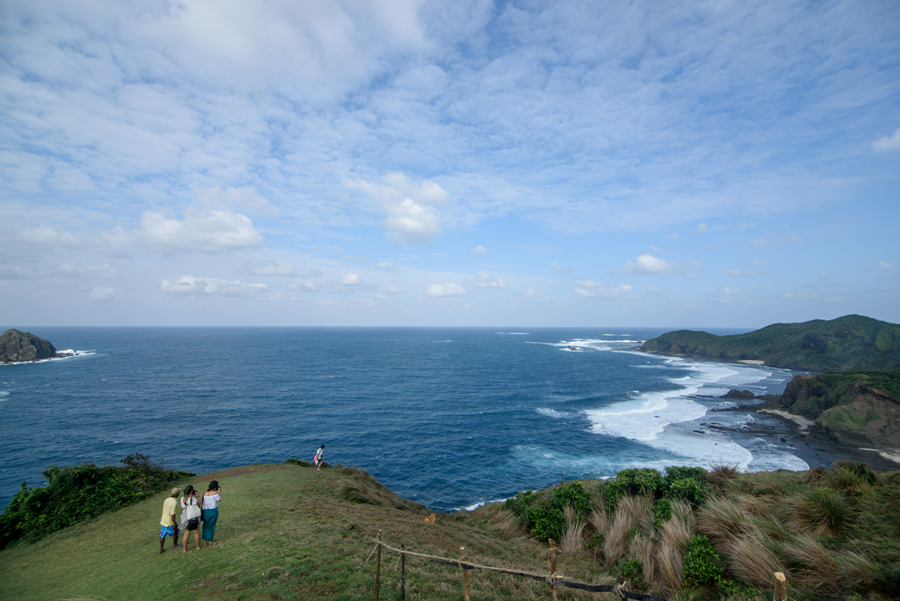 Located just off the northeastern tip of mainland Luzon, Palaui Island's remote location has kept it largely preserved. Unlike more popular tourist beach destinations near the metro, chances are it will be uncrowded when you visit. To be safe, it's best to schedule your visit during a weekday so you can enjoy the white sand beaches and islands all to yourself. For snorkelers and divers, the waters here have stunning coral gardens and rich biodiversity.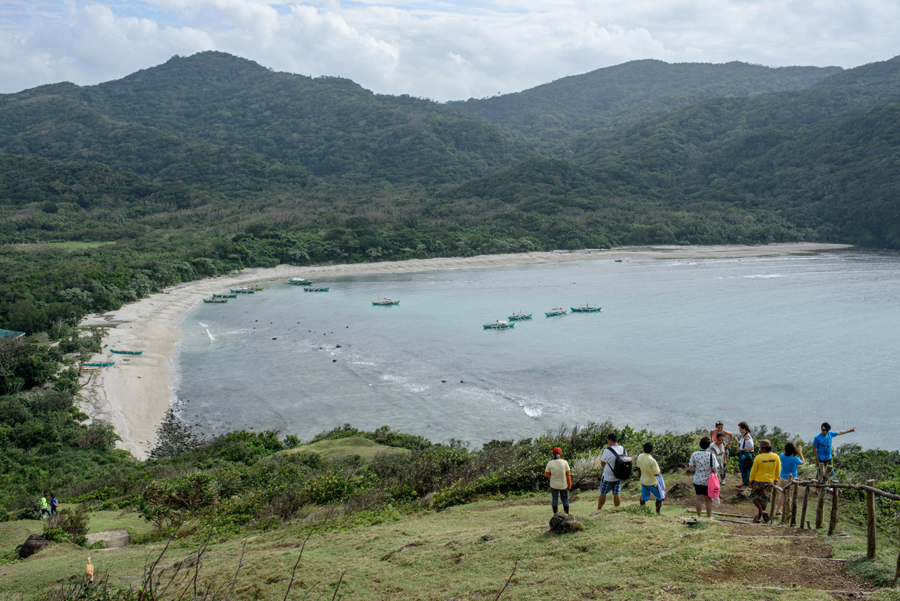 In 2013, Palaui Island earned the 10th spot in the CNN's World's 100 Best Beaches list, with CNN praising its glorious white sand beaches, rich coral gardens, and mangrove forests. According to CNN: "Palaui is all about raw beauty." The appeal lies in the lack of commercialized hotels and resorts, which means that visitors must be prepared to "camp under the stars" or stay in local's houses for a more authentic experience.
It's Survivor-worthy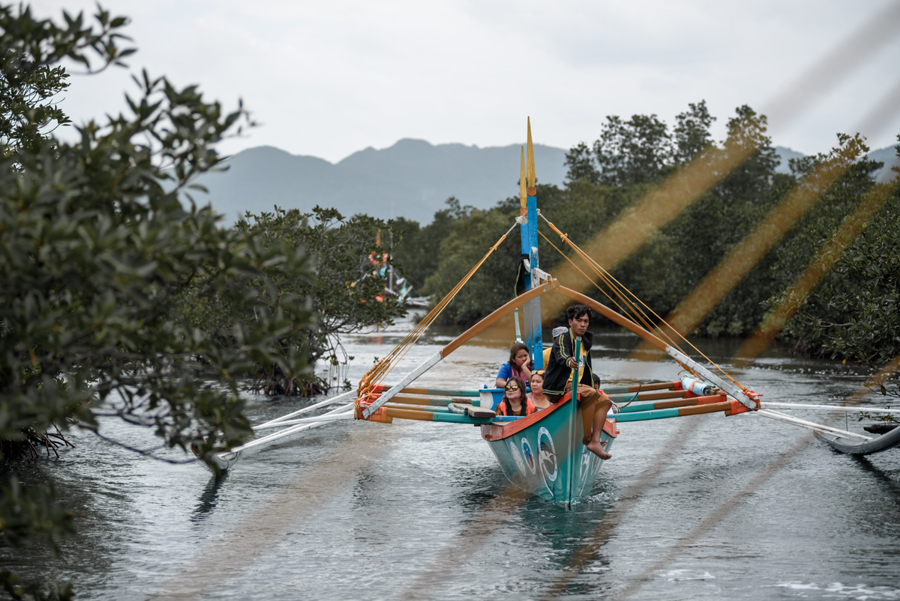 The long-running reality tv show Survivor has filmed in some of the most beautiful and exotic destinations around the world. In the 17 years since they started airing, they've chosen two Philippine destinations: Caramoan in Camarines Sur and Palaui Island.
It's easy to see why the idyllic island of Palaui was chosen for back-to-back seasons in 2013. Palaui Island was the main location for Survivor: Blood vs. Water (Season 27), which featured returning castaways and their loved ones competing against each other and Survior: Cagayan (Season 28), where tribes were divided by either Brains, Brawn or Beauty. For true-blue Survivor fans, this alone makes Palaui worth visiting.
Not a fan of the series? The boat ride going there will make you feel like you're one of the castaways ready for an epic adventure.
You can visit a historic lighthouse
The major highlight of visiting Palaui Island is the trek up to the historic Faro de Cabo Engaño or Cape Engaño, a 19th century lighthouse which has been named a National Cultural Treasure by the National Museum.
For decades, the lighthouse safely guided vessels passing through the Babuyan channel from the West Philippine Sea and the Pacific Ocean. Today, it lies in ruins, but its abandoned condition only adds an air of mystery to the isolation that matches the striking seascape. Visitors need to follow a trail passing 229-step concrete steps, which turns into a dirt trail about halfway up.
The lighthouse lies 92 meters above sea-level and provides a 360-degree view of Babuyan Island and the Dos Hermanas Islands (Two Sisters) on the North, Pacific Ocean on the West and Engaño cove on the East.
The breathtaking scenery
While hiking up to Cape Engaño, the scenery just gets better and better. From the top, you get a perfect view of Engaño Cove, a small cove southwest of the lighthouse where small vessels dock. You also see the rocky cliffs and white-sand beaches on either side of the island separated by verdant fields on the trek up.
The lighthouse's wide windows provides a dramatic backdrop and perfect frame for photos. A view deck after exiting the back of the lighthouse provides one of the most spectacular vantage points where you can just enjoy the breeze.
You get to choose your own adventure
There are several points of interest that you can visit around Palaui, depending on the length of your visit and your budget. While most tourists might choose to visit only Cape Engano and the lighthouse, you can also spend the whole day island-hopping.
Most backpackers opt to camp out in tents or stay in mainland Cagayan to save on costs. However, couples or families might want to spend a night in Anguib Beach, with its creamy white sand beach and sparkling waters. Though there are no hotels and resorts in the area, Anguib Beach Club offers glamping packages for travelers who want more luxurious tent accommodations and creature comforts compared to the usual back-to-basics set-up.
If you want to enjoy a fresh seafood lunch, stop by Jerolynda's White Beach Resort and Restaurant in Mapurao, Brgy. San Vicente, Santa Ana, which is just a short boat ride from Palaui. Get ready to feast on local specialties including lobsters, prawns, lato and lumot (a type of seaweed).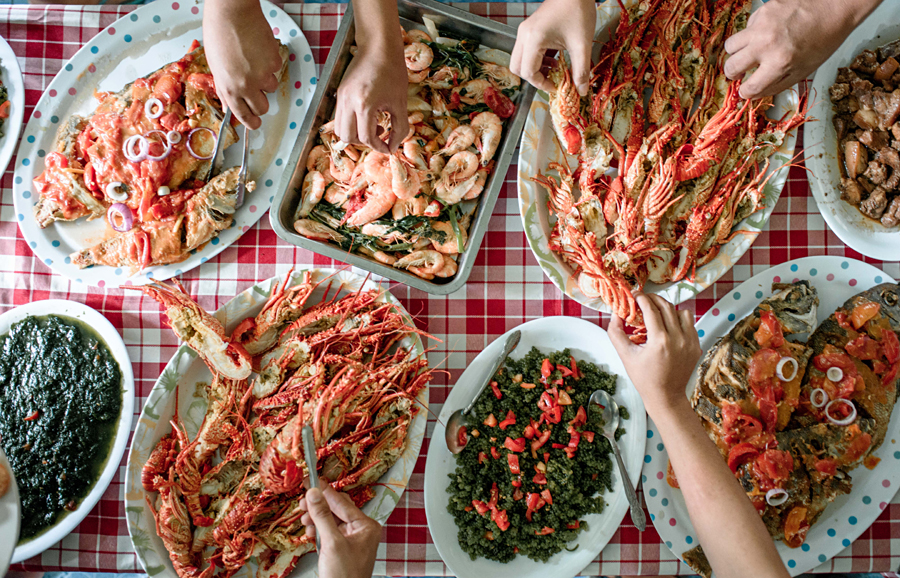 Another good side trip would be to take a boat ride through the mangrove forest in between your island-hopping. You can also visit Siwangag Cove, Puzurubo, Punta Verde, Crocodile Island, Pugo Moro or Nangaramoan Beach.
There's really a lot to discover in the North. Live out your Survivor dreams by ticking this beautiful island off your bucket list! For details on how to get there and rates, check this travel guide.
This trip was part of Lakbay Norte 6, a media familiarization tour organized by the North Philippines Visitors Bureau (NPVB) in partnership with the Manila North Tollways Ciroiration / NLEX-SCTEX, Victory Liner, Inc. and the Cagayan North Convention and Visitors Bureau (CNCVB).
All photos by Martin San Diego courtesy of North Philippines Visitors Bureau (NPVB)