The Best Pit Stops for a Road Trip to the South
Make your pit stops part of the fun.
by WindowSeat.ph | March 21, 2016
Chips, upbeat music and an emergency-pee-bottle will only go so far. At some point in your road trip, especially if you're driving all the way to, say, Bicol, you will definitely need to stop. And when you're already cranky from the long drive, the last thing you want is to end up in a dirty bathroom or a terrible restaurant.
If you're finicky about bathrooms or just looking for great food, plan your southern road trip with these pit stops in mind. These havens on the road will make your journey as equally enjoyable as your destination.
Shell Magallanes
Magallanes Avenue, South Super Highway, Makati City
Gas up in Shell Magallanes before the long drive, and stock up on awesome grub from this popular pitstop—this way you don't have to pack so much before you go! The treats here go far beyond cup noodles and instant coffee. Think more along the lines of a famous chocolate cake brand (ever heard of Polly's?) and crispy salmon skin.
Be forewarned, though. You'll probably be tempted to hoard pasalubong as early as your trip's first pit stop. Other great finds are La Favorita Cheese Pie, Mary Margaret's Torta Española de Cebu and Castillejo Agrifarm Calamansi Marmalade.
Concha's Garden Café
Mother Earth Gardens, Richland Hills Subdivision 1, Along Santa Rosa-Tagaytay Road, Barangay Puting Kahoy
Open everyday from 7:30am to 10pm | 09364416089, 09178481120 | Facebook Page
Tagaytay is an easy escape from the hustle and bustle of the metro. Unfortunately, that's what fills the minds of most people, so the traffic up there can get bad. You'll probably get hungry before you get to the top.
But even if you don't, take a refreshing break at Concha's Garden Café. Everything about this restaurant is so charming—even their restroom is lovely! Relax in their beautiful lush garden as you recharge with their coffee and famous ensaymada. We hear Alden Richards frequents this garden café, so get your camera ready just in case.
Rose and Grace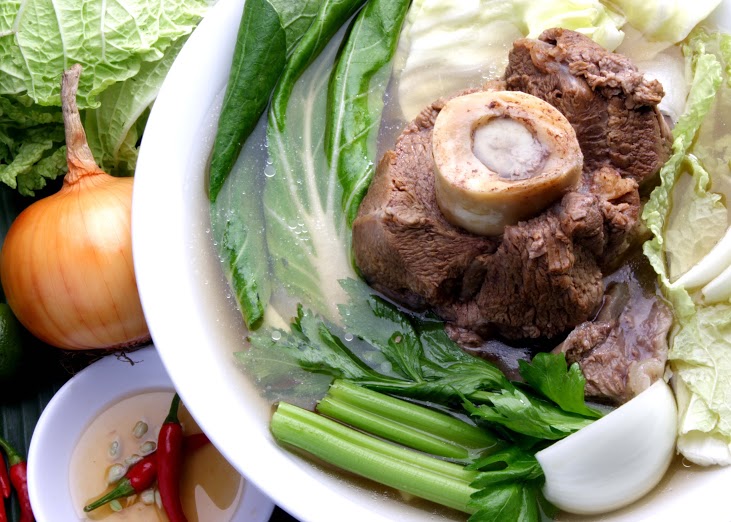 Maharlika Highway, Santo Tomas, Batangas
Santa Rosa Estates, Santa Rosa-Tagaytay Road, Done Jose, Laguna
Open everyday from 9am to 10pm | (043)778-1052 | Facebook Page
When you've been sitting in the car for hours, eating nothing but chips, can you really bear a long waiting time for sub par food? Skip the annoying wait without settling for fast food by dining at Rose and Grace. It's an upscale version of a carinderia, where you can pick from prepared dishes and have it delivered to your table hot.
Rose and Grace specializes in classic Filipino dishes, but they're most known for their delicious bulalo. They also offer a wide range of pasalubong from various cities, so you can start your shopping there.
Isdaan Floating Restaurant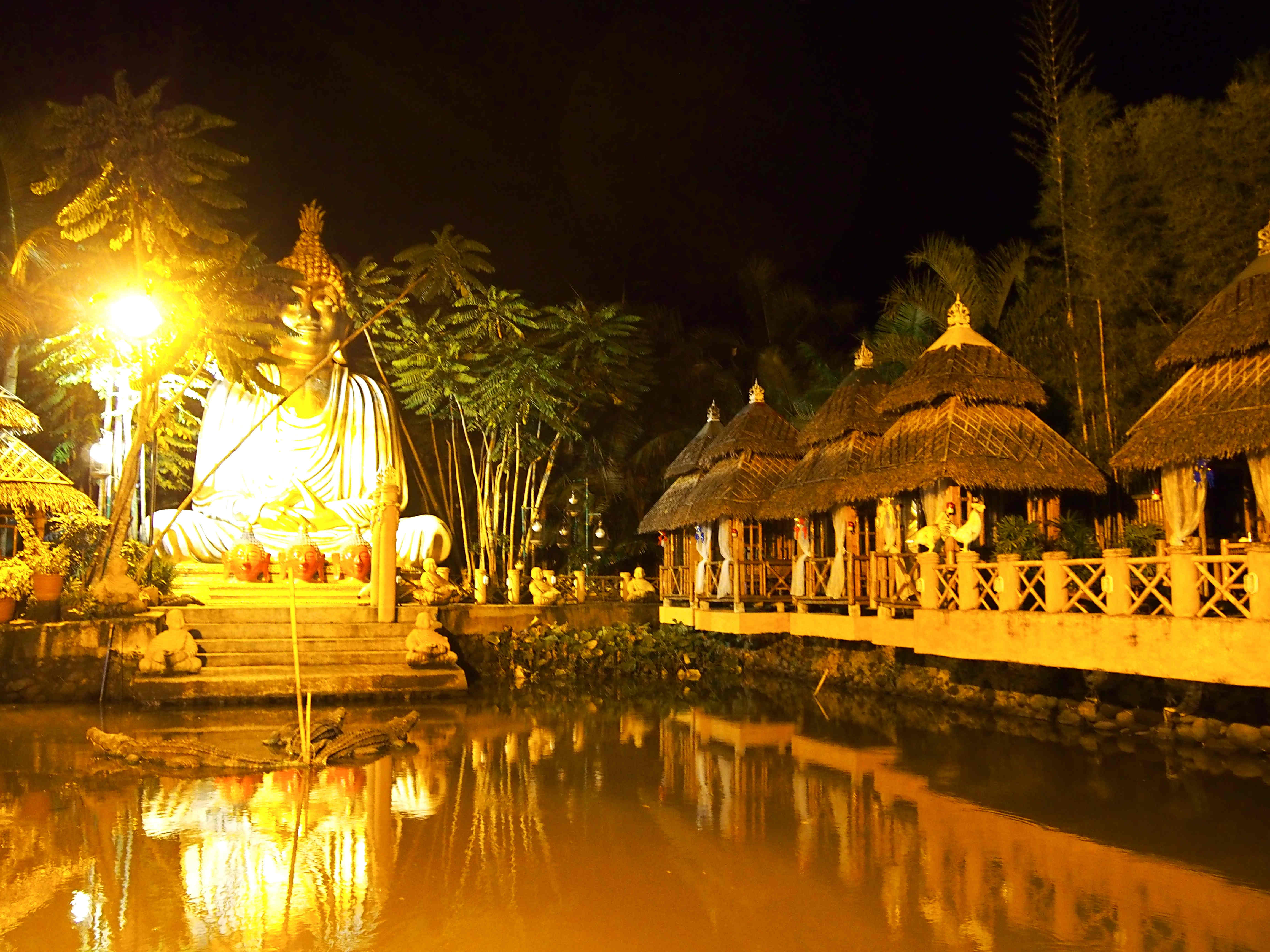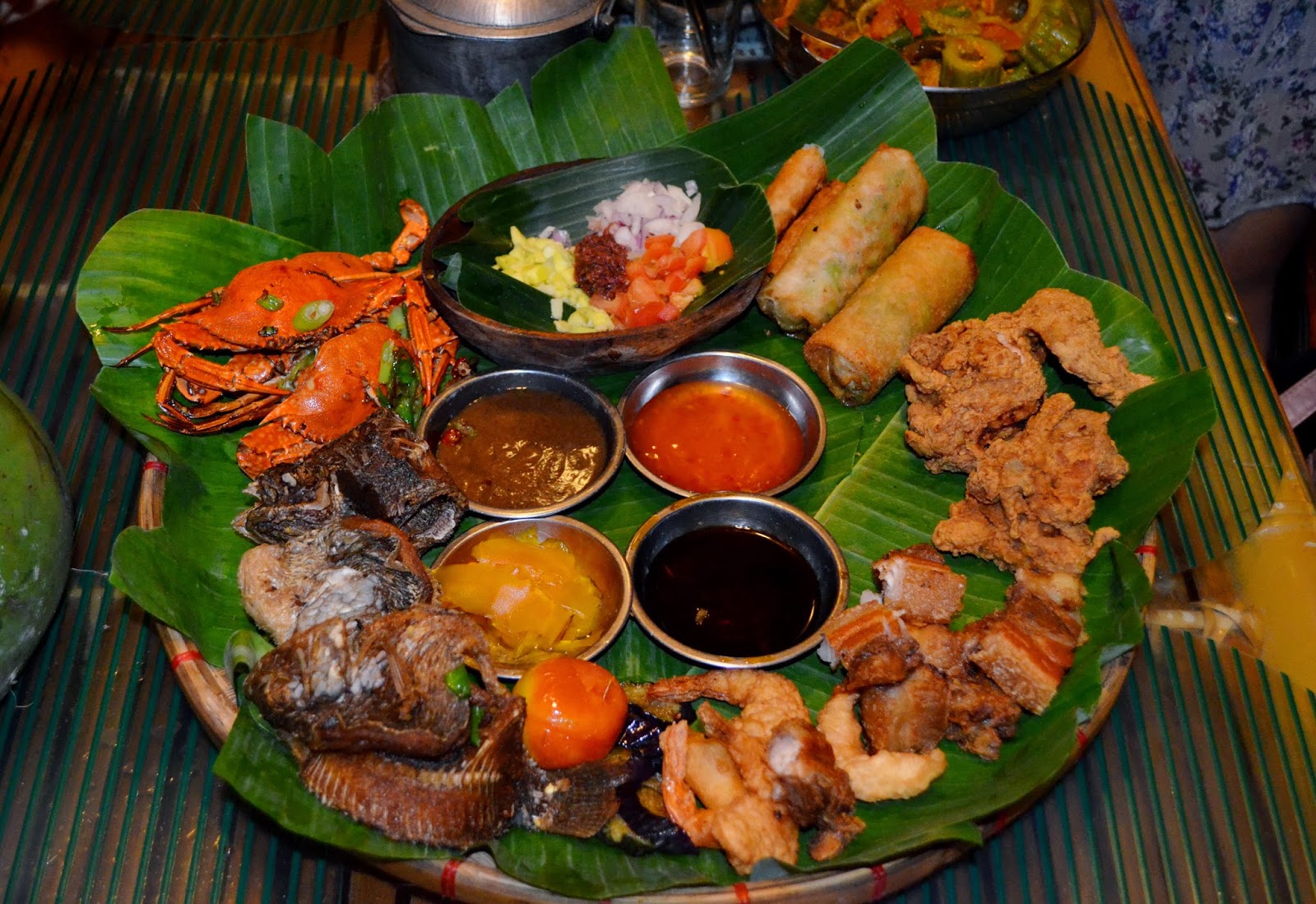 National Highway, Bay, Laguna | 09231949182 | Open everyday from 8am to 10pm
With its quirky, colorful and fun grounds, Isdaan will perk you up for the next leg of your roadtrip. Enjoy scrumptious Filipino food in a floating hut while being serenaded by Pinoy singers. Take photos with their giant statues to add awesome memories to your trip even before reaching your destination. Before you get back on the road, release any trace of rage through their one of a kind activity–smash plates until you appease your angry heart.
PTT Lucena
PTT Gas Station, Diversion Road, Lucena City, Quezon
PTT Philippines opened its first Platinum Gas Station in Lucena, Quezon just last year. Stop over not only for a gas refill, but also for their well-reviewed Restroom 20 and Café Jungle. Restroom 20 sets the bar high for gas stations toilet stops with a fully air-conditioned lounge and deluxe fixtures. More than getting to do your number 1 or 2 comfortably, you'll also be doing your bit for charity when you visit restroom 20. Its P20 fee goes to a chosen charity of Lucena.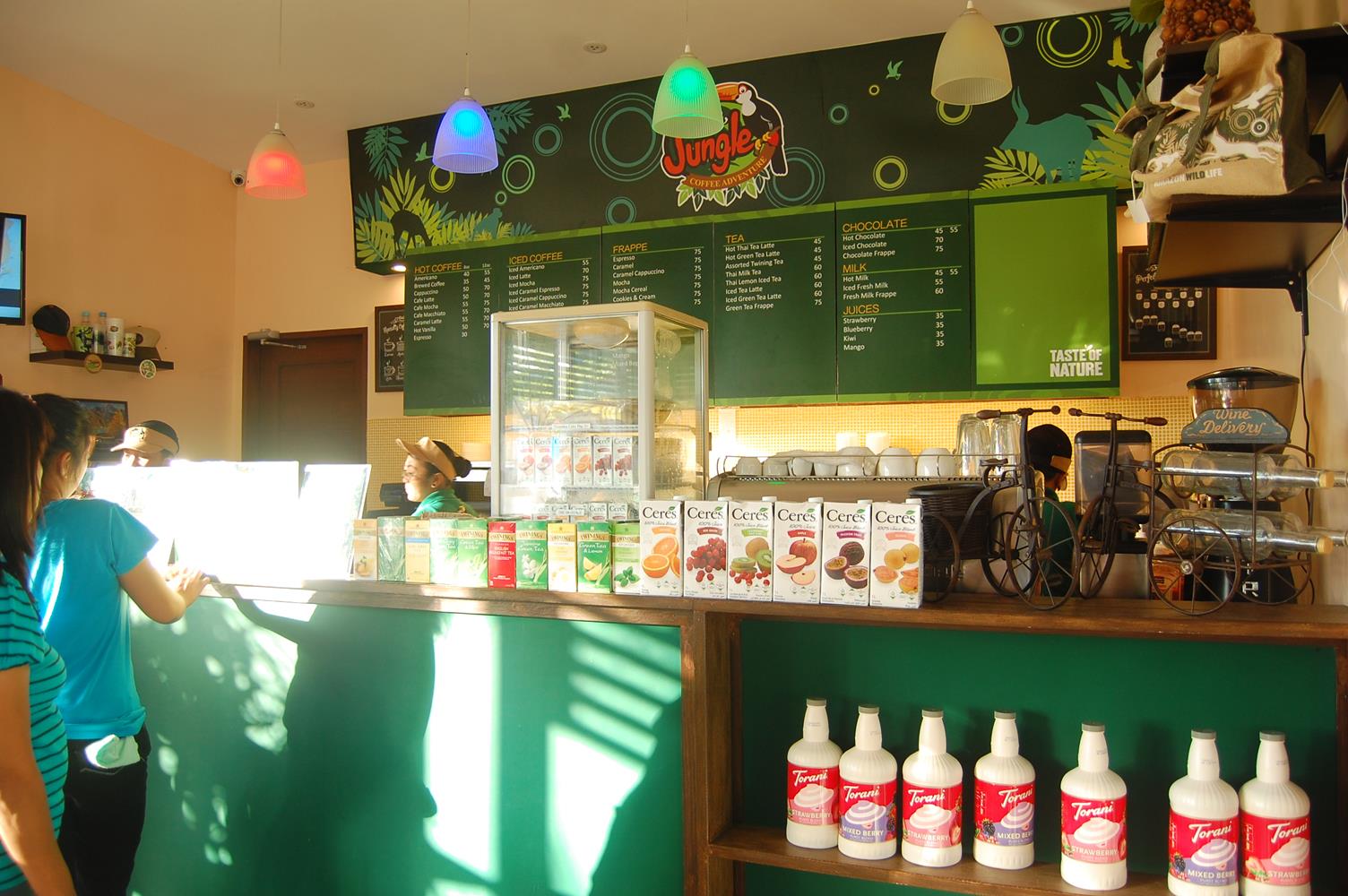 PTT's Café Jungle will take care of your belly, too. They have an extensive coffee and tea menu, so you don't have to settle for those instant cups. Café Jungle's affordable dishes are sure to prepare you for the next leg of the road trip, too. How does Angus Ribeye or Grilled Tanigue sound?
Bigg's Diner
Locate the branch nearest you here.
Facebook Page | Website
Bigg's Diner is the largest food chain in Bicol. It's pretty much a culinary institution already, having been around since 1983. You're sure to pass by several branches in Camarines Sur, Albay and Naga. When you see one, pounce on the chance to try their awesome American-Bicolano fusion cuisine. The diner's fun and quirky vibe is also the perfect contrast to hours of sitting and sleeping in the car. Try their cordon blue with laing, daing na bangus with pinangat or the combo meal Bicol special.
Got other pit stops for a Southern road trip in mind? Sound off with suggestions below!