Places to Hit for Some Serious Family Fun This Holiday
Where to spend the remaining weekends of 2018.
by Andy Flores | December 21, 2018
Running out of ideas on how to spend the Christmas weekend with your family? We feel you! That's why we rounded up exciting parks and museums, where you can make the best of the holidays with the people you love most.
Here are some destinations where family fun this season is guaranteed:
1. Decorate gingerbread cookies at DreamPlay Manila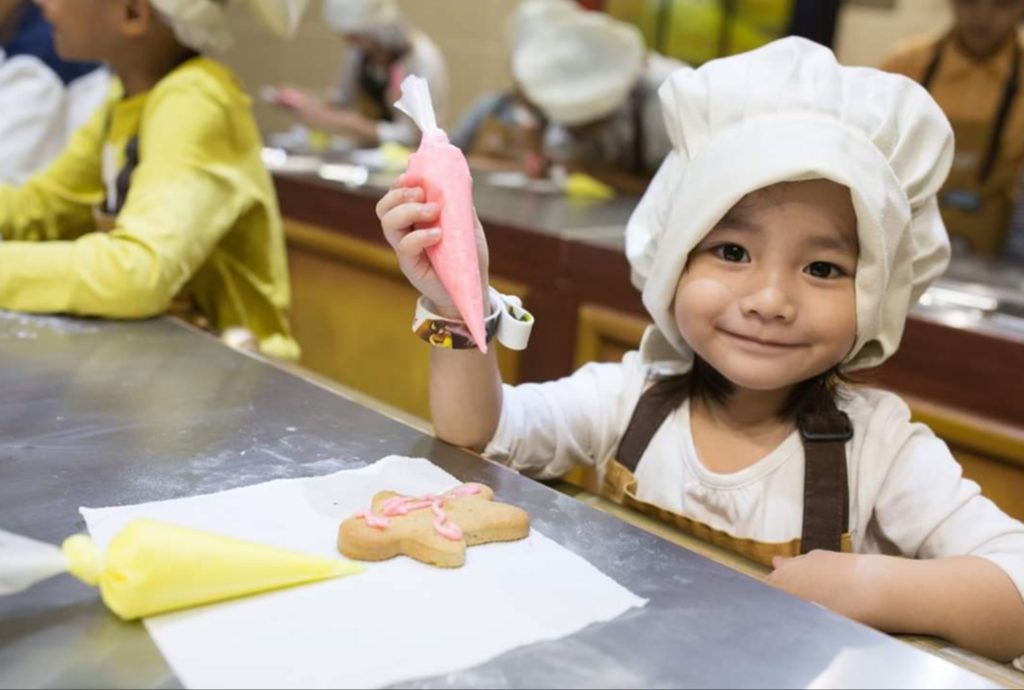 What's Christmas without some gingerbread goodness? Learn the basics of making the holiday staple biscuit at DreamPlay Manila's Cooking with Gingy workshop. Let your kids' creativity flow and imagination run wild as they pipe, decorate, and munch on yummy gingerbread cookies before hopping towards the park's other exciting attractions!
Click here for more info!
2. Experience a musical extravaganza at Enchanted Kingdom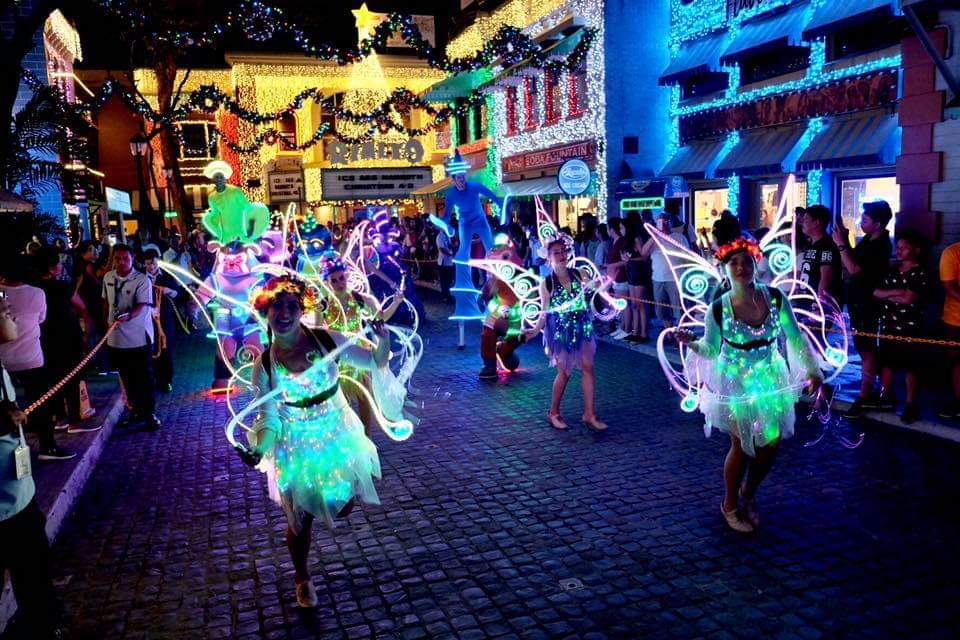 As night falls on this world-class amusement park, streets and buildings illuminate into life as Eldar's Christmas Symphony presents guests with mesmerizing music and light spectacles. If you come earlier, gather your loved ones to catch a staging of the heart-warming musical "Miracle" at Brooklyn Place.
*Eldar's Christmas Symphony runs on the following schedules:
Victoria Park – 5:50 pm, 8:50 pm
Brooklyn – 6:15 pm, 8:40 pm
Spaceport – 8:20 pm
*Catch "Miracle" on weekends at 3:00 pm and 5:20 pm.
*Show schedules may change without prior notice.
Click here for more info!
3. Meet penguins and visit a Christmas Village in Manila Ocean Park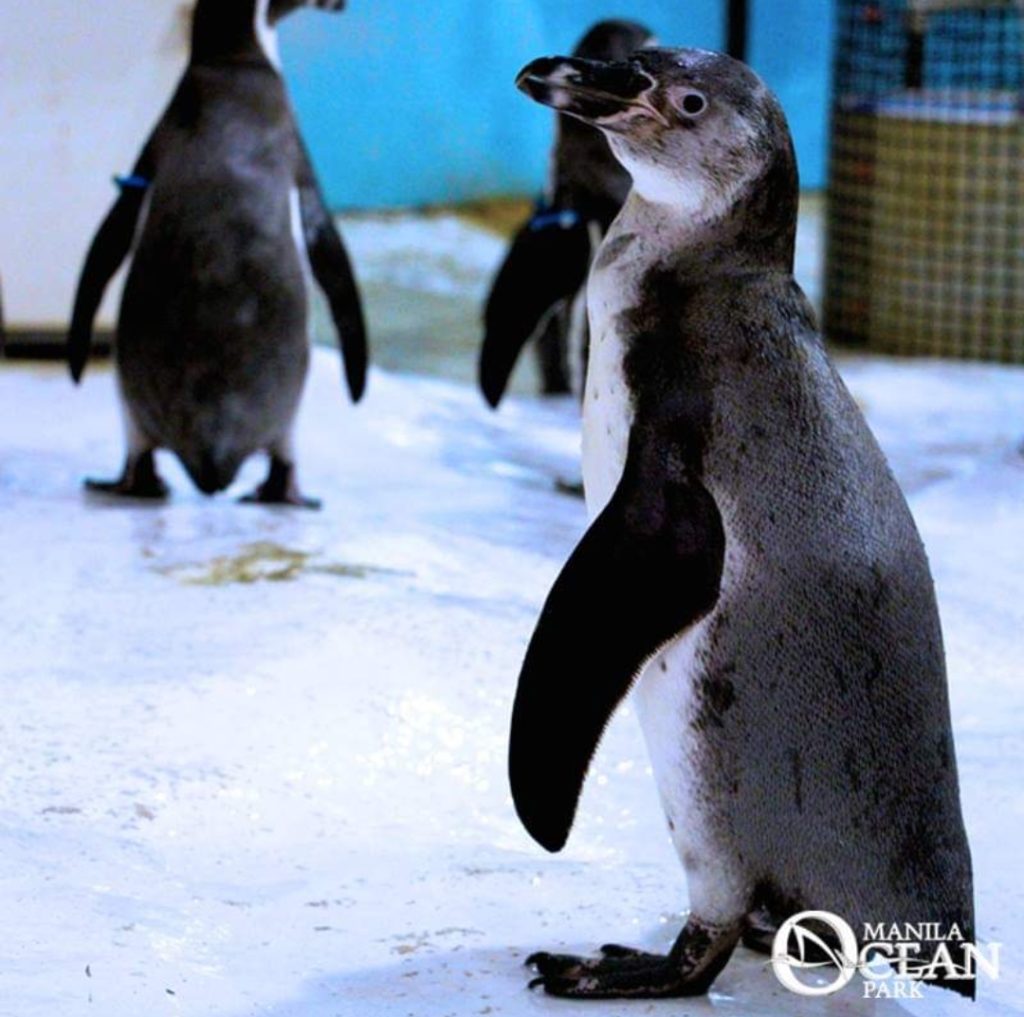 Sneak a peek into the freezing cold continent of Antarctica through Manila Ocean Park's Trails to Antarctica exhibition. Renowned as the first penguin park facility in the country, it offers guests the opportunity to have a close encounter with friendly Humboldt penguins. Nearby is also a Christmas village for those dreaming of a white Christmas.
Click here for more info!
4. Learn how to make snow at the Mind Museum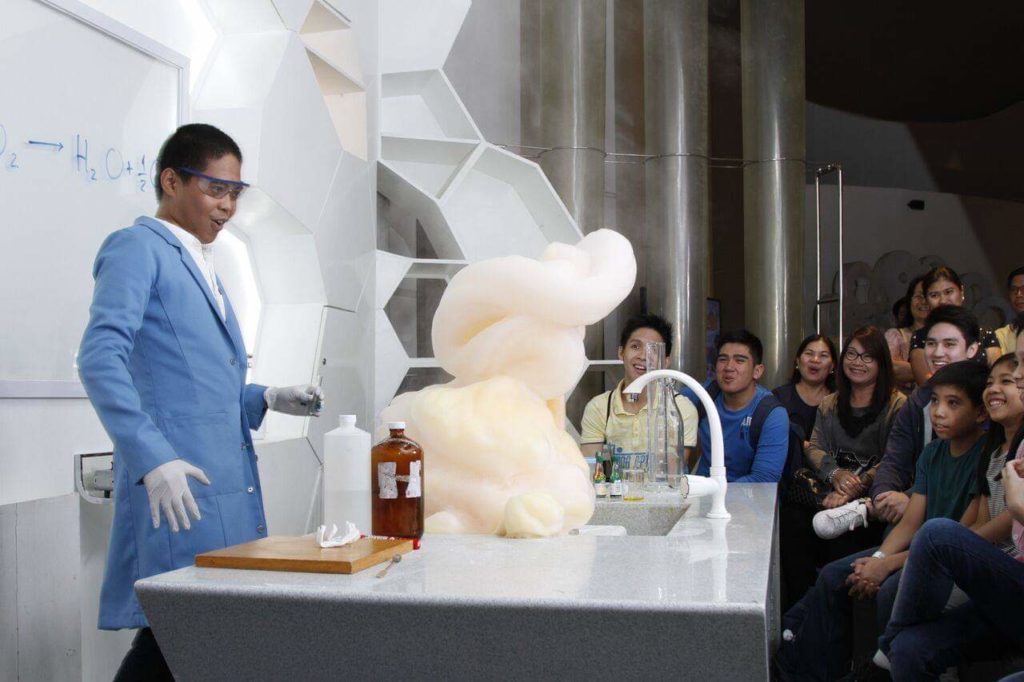 The Mind Museum's Mind Moving Studios is back with a yuletide twist! This December, get your family's science geek on as you join the Mind Movers in making a snowy Christmas happen. Learn how to make instant snow, create paper snowflakes, freeze homemade ice cream with dry ice or liquid nitrogen, and more. Demos take place on Thursdays to Sundays, so make sure not to miss this holiday special on your visit!
*The Mind Museum is closed on Christmas Day.
Click here for more info!
5. December babies are in for a treat at The Dessert Museum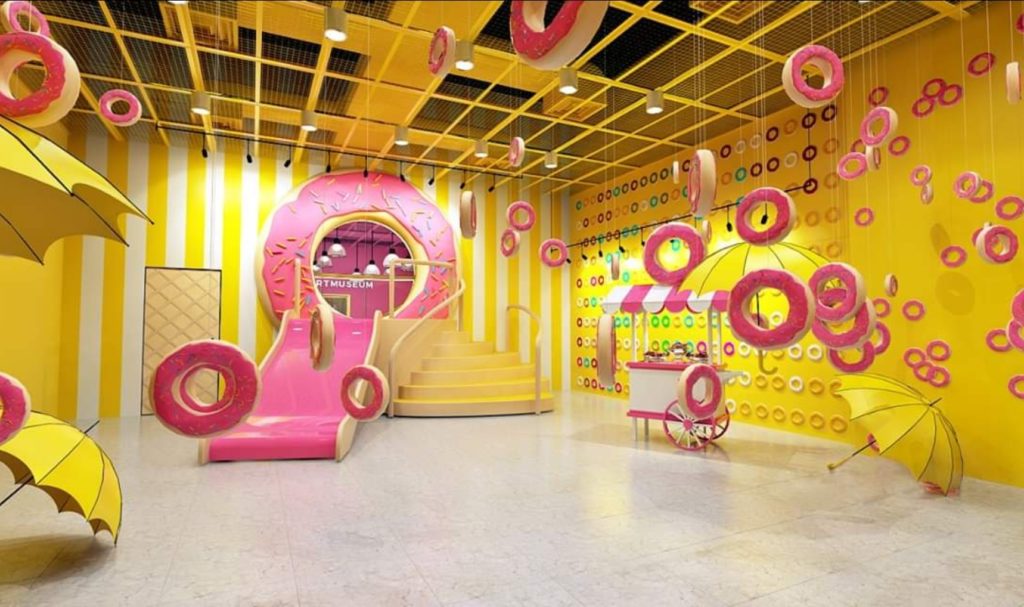 Craving some sweet quality time with the fam? Dessert Museum will treat you to the ultimate sugar rush experience! With eight themed rooms featuring favorite confectioneries and desserts such as doughnuts, cotton candy, and candy canes, this much-talked about attraction at S Maison is what every sweet tooth's dream is made of! And if you're a December baby, you can get in for free this month, as long as you're coming with at least one paying family member or friend.
Click here for more info!
6. Cap off a fun-filled day at Sky Ranch by catching a colorful firework display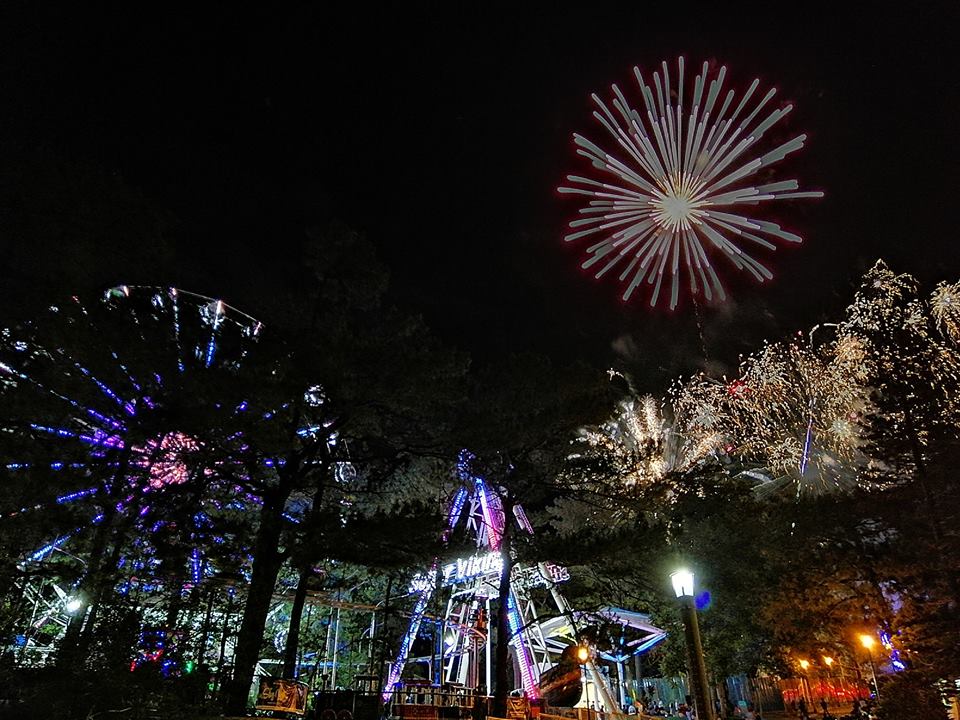 Operating in Tagaytay, Pampanga, and Baguio City, Sky Ranch is emerging as a top-of-mind amusement destination for family and friends alike, who wish to take a break from the busy capital. The parks are best known for their ferris wheels (they're some of the tallest in the country!) that boast breathtaking views of surrounding mountains and lakes. This Christmas season, the parks have become a little bit merrier, especially in the evening when they put on a wonderful firework show for all their visitors to marvel at and enjoy.
Click here for more info!
Where do you plan on spending the Holidays! Tell us below!