This All-Inclusive Private Island in Palawan is Perfect for Small Family Outings and Intimate Weddings
You can book your stay directly through Airbnb!
by Kyzia Maramara | July 07, 2020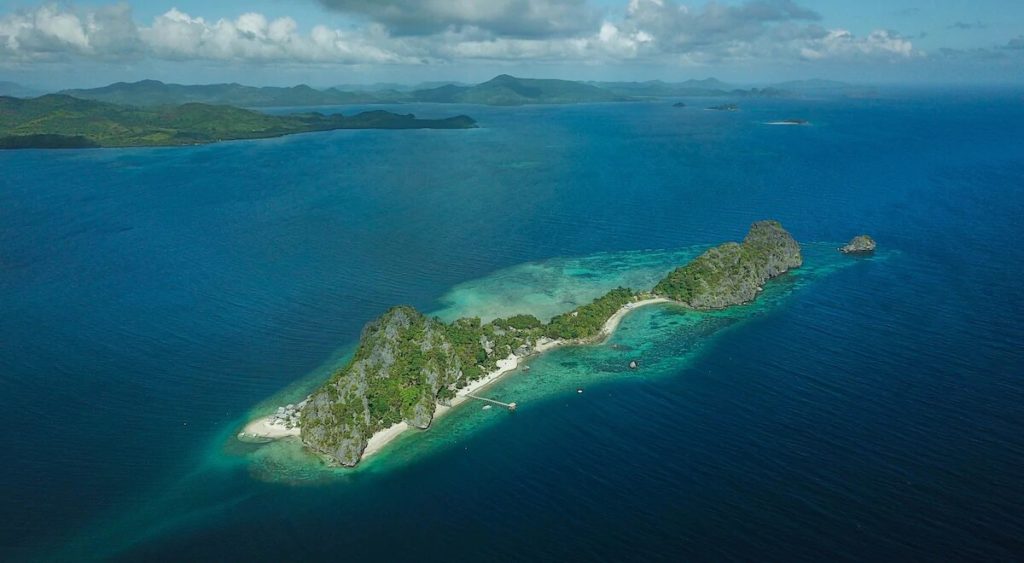 In the Philippines, there's never a shortage of islands to explore and long stretches of beaches to marvel at. Palawan serves as a prime example of that. But while the islands and beaches in Coron and El Nido are bustling with crowds eager to have their fill of nature, did you know you could escape all that and escape to a private island that holds equally beautiful views?
A memorable stay at Floral Island Resort
Staying at Floral Island Resort gives guests an exclusive private island retreat with absolutely no other tourists around. It will just be you and your companions, the groundskeepers and attendants, and an entire island to explore. For the introverts out there, you won't have to worry about strangers messing with your inner peace.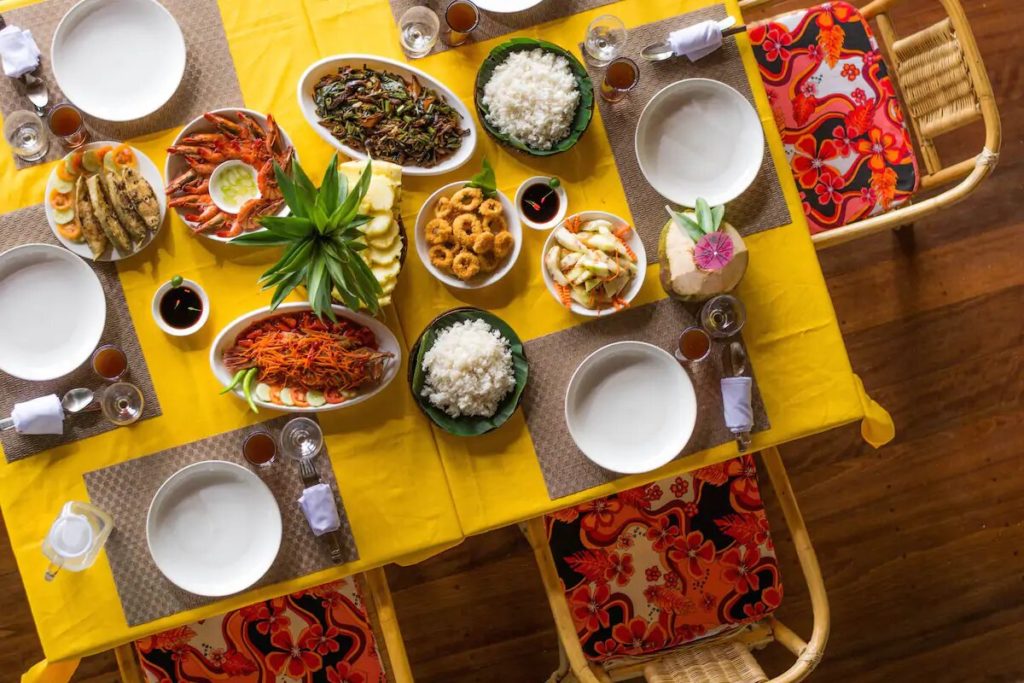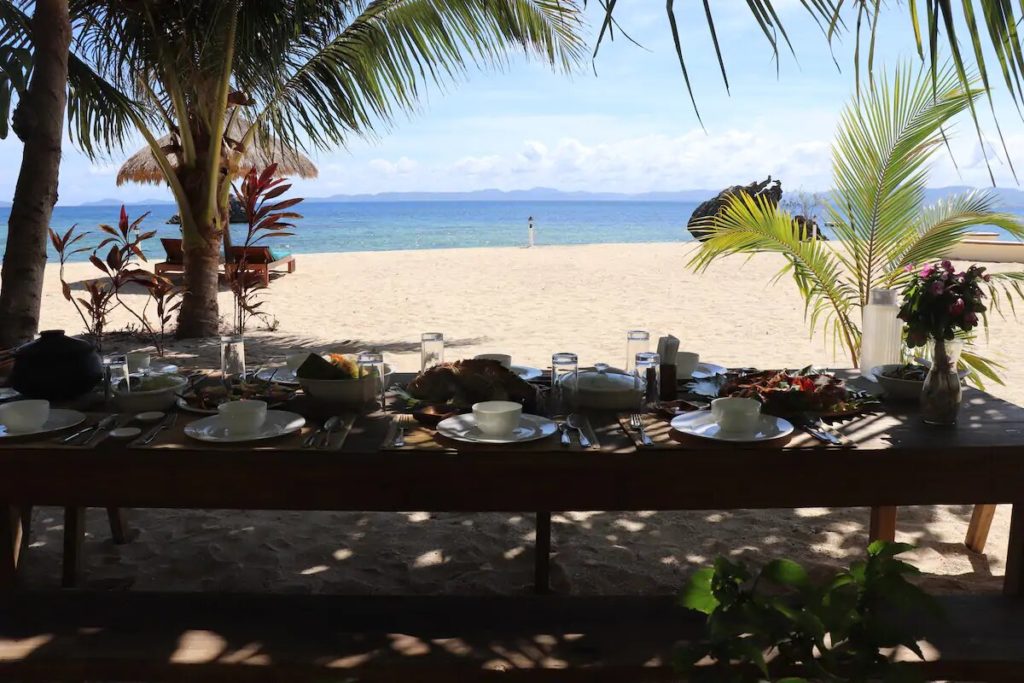 Breakfast, lunch, and dinners are inclusive with what you'll be paying for and are all in Filipino cuisine. Coffee, tea, and potable water are included in your stay but soda, alcohol, and cocktails can be availed for an additional fee.
There are snorkeling gears and kayaks available for use and once you've had your fill of the water activities, you can lounge at the beach with a cold drink in hand. You can also try a scuba diving lesson that is available upon request.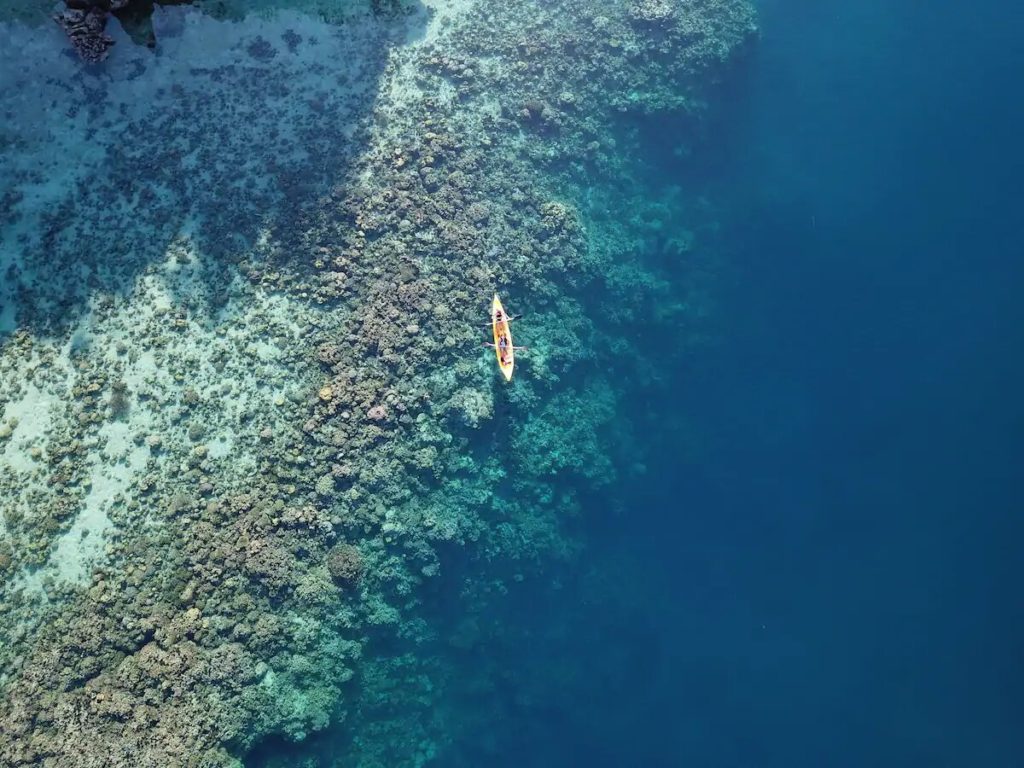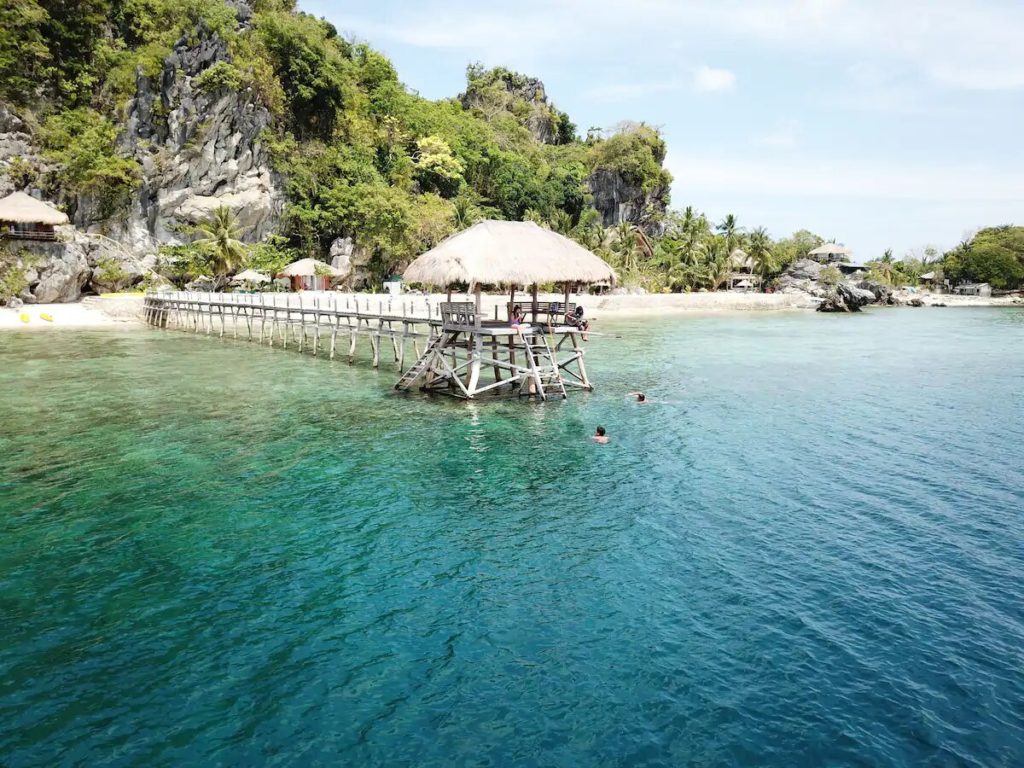 While boat transportations from Caniqui Wharf (your point of departure from the main island) are part of the experience, going on island hopping or day trips to towns can be arranged as an additional service. Don't worry, you won't want to leave your little island paradise once you're there anyway.
You can end your day by visiting the open-air overlooking massage hut and having a professional relax your tired muscles with a traditional massage.
The accommodation
Floral Island Resort has only 6 villas, a restaurant, a chill-out place, a bonfire and grill area, and the overlooking massage hut. It might sound simple but the accommodations are anything but.


The rooms are furnished and spacious, giving off the luxurious island life vibe which you'll definitely like. There are the Duplex Rooms which consist of the Superior and Deluxe Rooms, the Honeymoon Cottage which is built on a cliff, and the quaint beachfront Bamboo Cottage.
Each villa has huge windows to let in the cool island breeze. It's also equipped with private showers and electric fans for warm nights. The beds are covered in mosquito nets to make sure your sleep is bug-free.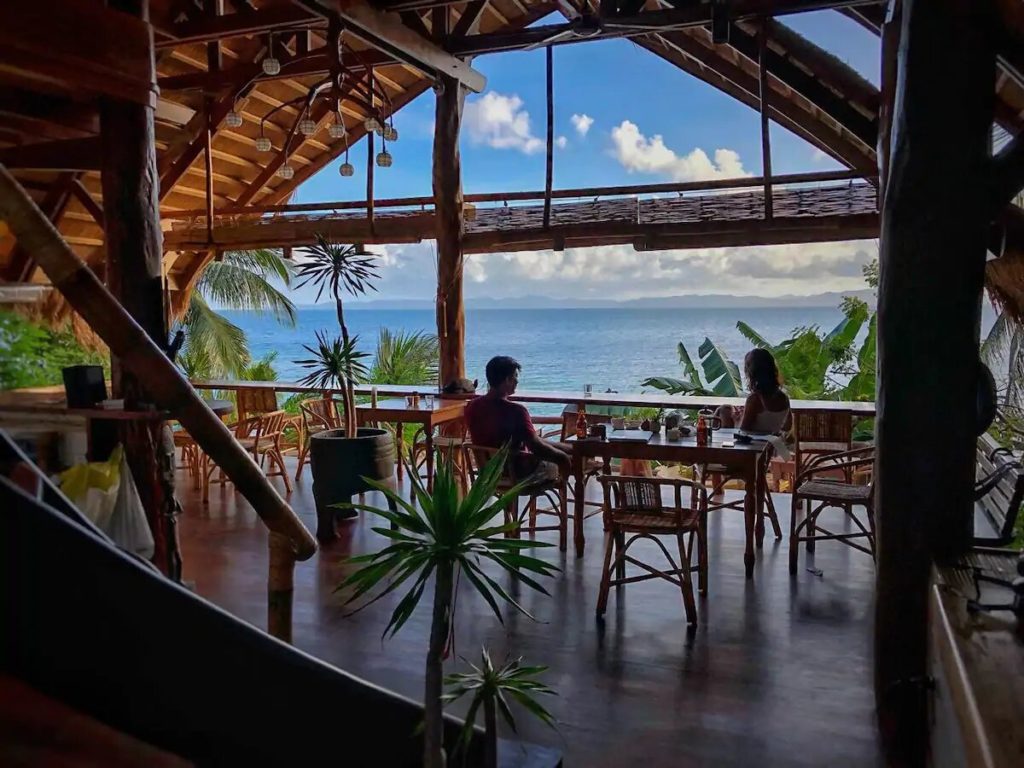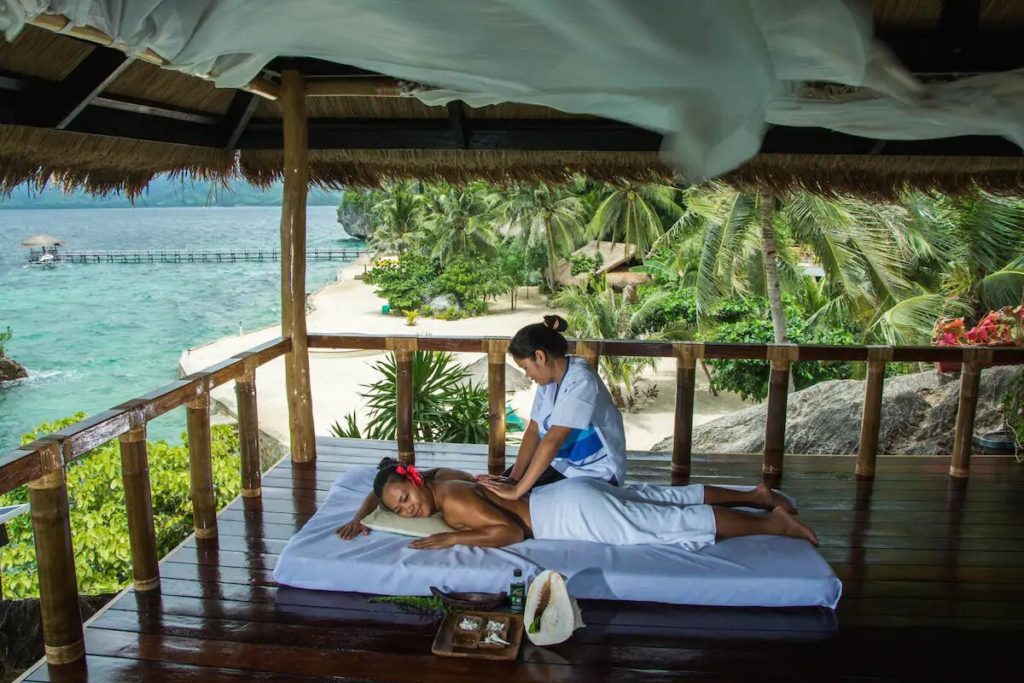 The island is solar-powered to ensure that electricity is available 24 hours a day. And yes, there is free Wi-Fi available at the beautiful open-air restaurant. We can't have you being on a beautiful island and not being able to Instagram the heck out of it now, can we?
Perfect for intimate small gatherings
Whether you're looking to rent an entire island for a glammed up barkada reunion, a family outing, or a wedding, Floral Island Resort has got you covered. The long strip of white sand is picturesque and there's a boardwalk that lets you walk past the rocky waters straight into the deep blue sea. Now imagine a newlywed couple taking a photo at the end of that boardwalk — exquisite.
The entire place isn't as barebones an experience as some private islands make it out to be but it won't drain your pockets either. Booking a stay is a balance between the luxurious but affordable.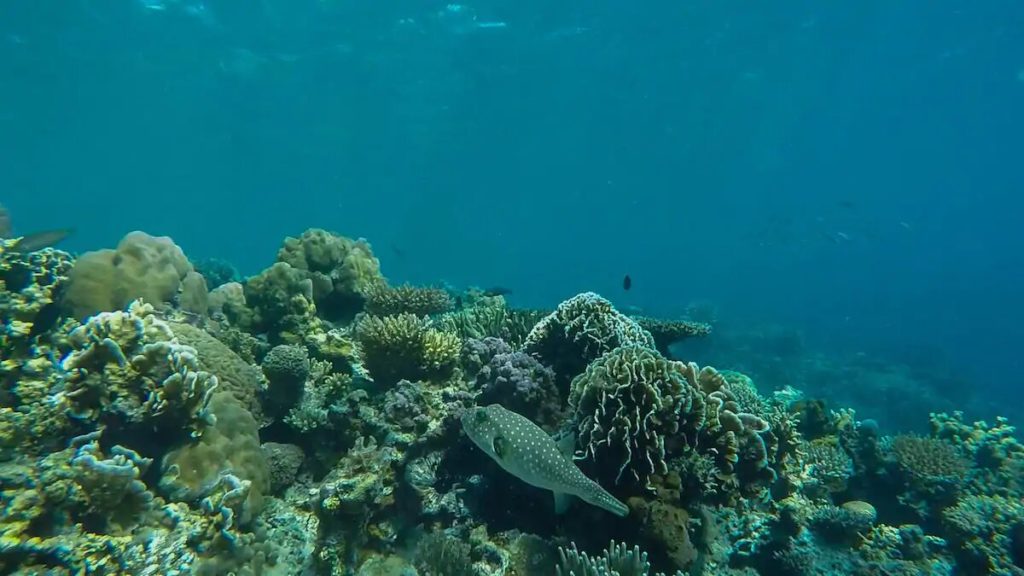 Getting there
Floral Island Resort is in the middle of Talacanen Island at Taytay, Palawan. The property is an hour away from El Nido town proper and five hours from Puerto Princesa City. After that, it's an hour-long boat ride to the island.
Guests can also bring their private cars which will be parked in a secure village before boarding the boat.
A stay at Floral Island Resort starts at Php 24,000 per night when you book through AirBnb. They accept a minimum of four persons per booking but can accommodate 24 people or more, depending on the occasion. On the island, they accept Philippine Peso, USD, and Euro bills. Credit card payment with a surcharge of 3.5% of the total amount is also available.
READ MORE:
This Private Island in El Nido Could Host Your Next Barkada Reunion for P15,000 a Night
Recharge in Nature at this Bali-Inspired Resort in Negros Occidental
Here Are 6 of Baguio's Most Insta-Worthy Cafes and Restaurants
This Camp in Tanay Lets You Stay Inside a Quaint Jeepney Camper