Experience Beach Glamping at a Secluded Cove in This Zambales Resort
A 5-hectare cove to yourself.
by Ina Louise Manto | March 08, 2021
Known for its mountains and beaches, Zambales has been a popular destination for getaways due to its proximity to the Metro. Now that the province has plans to open to tourists from Luzon again, you can spend a weekend roughing it up at Puerto Silanguin Beach Camping Resort and have the entire cove to yourself.
Puerto Silanguin Beach Camping Resort
Nestled on a long stretch of white sand beach surrounded by pine trees, Puerto Silanguin is a unique campsite that offers relaxation, picturesque views, privacy, and Zambales' crystal blue waters. The quaint campsite has been welcoming guests who wish to take a break from their busy daily lives for 12 years already.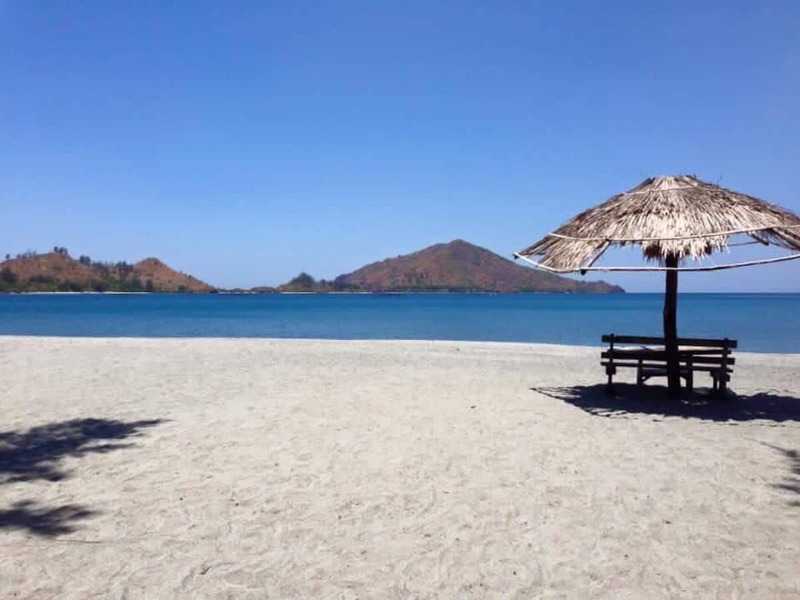 Even if it's your first time camping, you'll love the experience at this cove, as their tents are nothing short of luxurious. Instead of the usual tents where you'd have to be crammed inside, glamping tents at Puerto Silanguin are huge enough to fit multiple beddings at a time.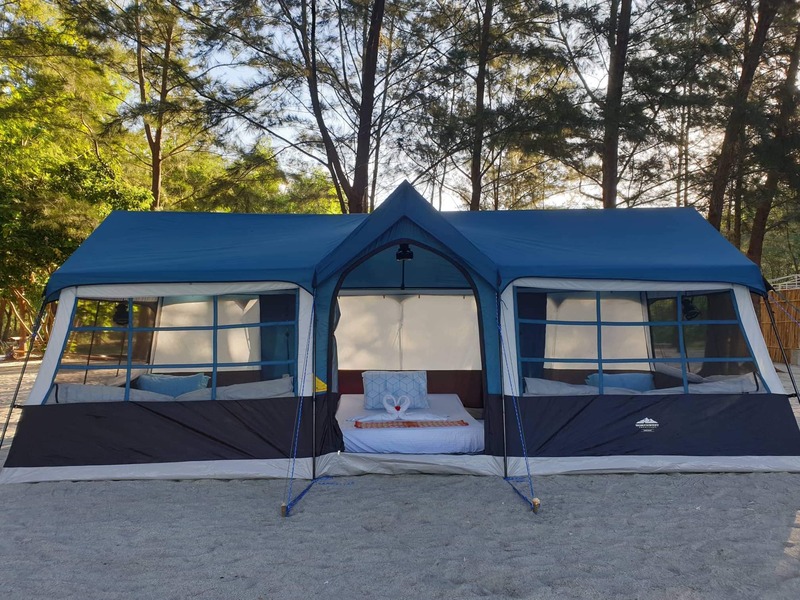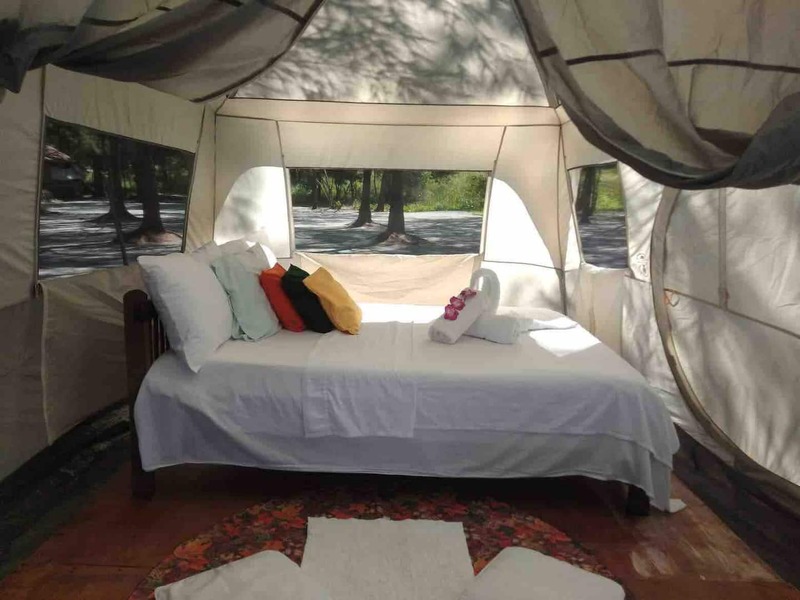 The camping resort has ten various tents available for rent that are all set up like you're staying in a hotel – complete with bed arrangements, nightstands, and lamps.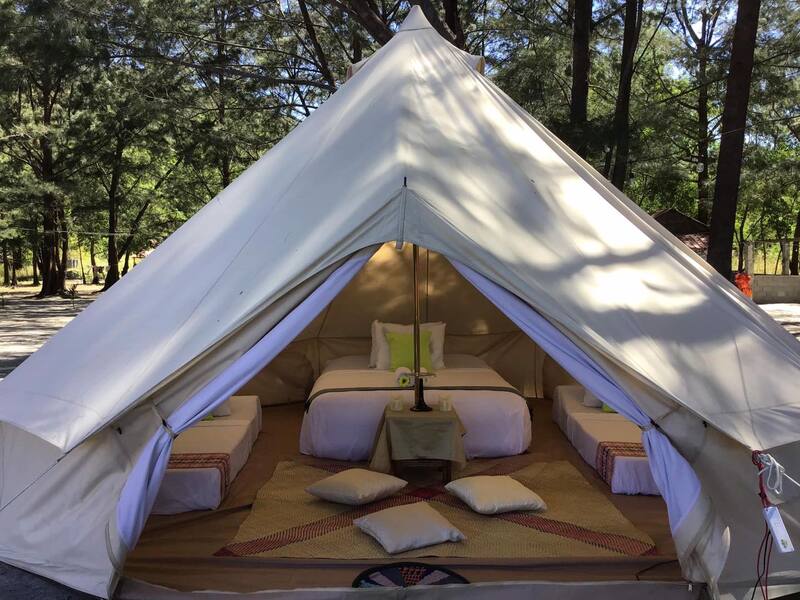 One of the camp's favorite accommodations, the Kabute Bell Tent, has three queen-sized beds and air conditioning, which is perfect for huge families or groups of friends.
To make the experience even more comfortable, guests can also pre-order their meals. But if you want to have the full camping experience, you can cook your own onsite.
Activities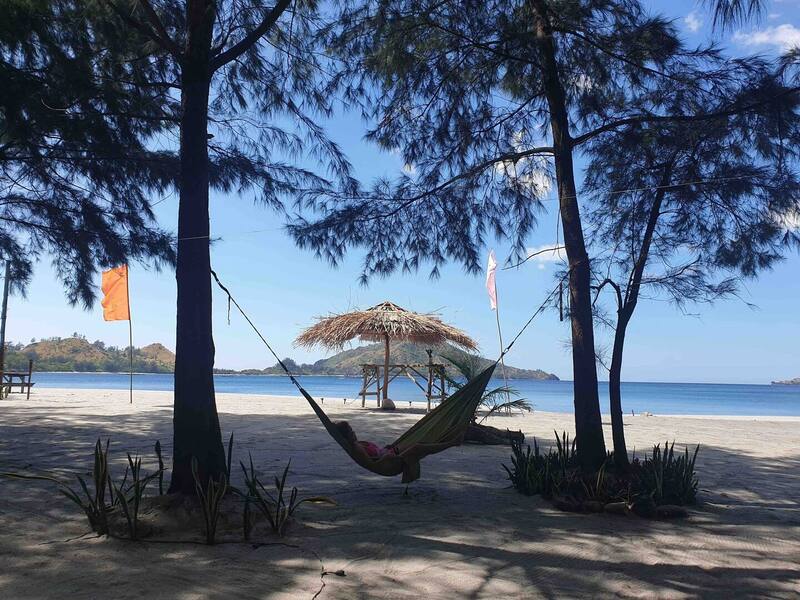 Glamping tents at Puerto Silanguin are located along the shores. If staying in and enjoying the panoramic view of the private cove isn't enough, the camping resort offers various activities that will make your stay more memorable.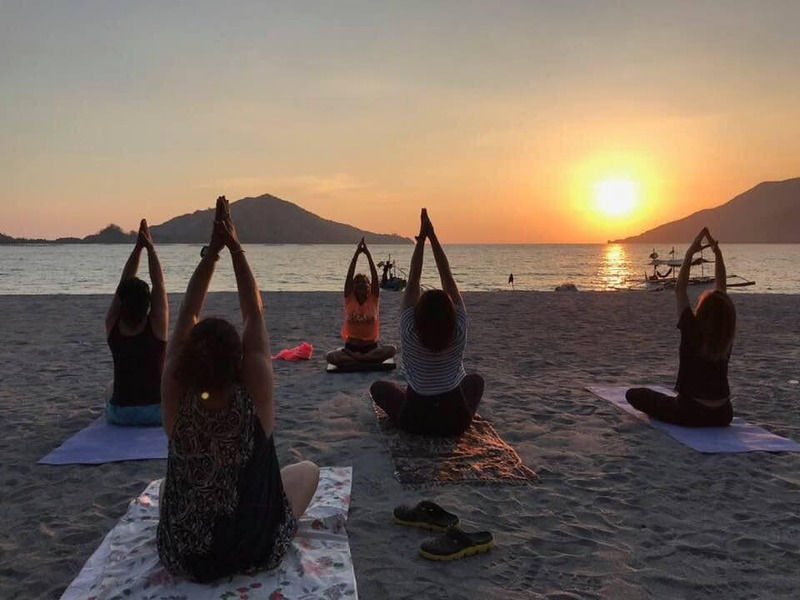 You can book an island hopping experience exploring nearby lagoons in the cove, book a massage with an ocean view, enjoy happy hour at the bar, and play sports like volleyball and archery. Kayaking equipment is also available for rent.
The owner is fond of yoga and Zumba, so you can also catch her classes. Yoga by the ocean — how relaxing is that?
How to get there
Puerto Silanguin Beach Camping Resort is located in San Antonio, Zambales. Parking space is available at Pandaquit, San Antonio, which is also the pick-up point for the boat ride to the cove.
Rates at Puerto Silanguin start at P8,500 per night.
For more information, visit this Airbnb listing or their official Facebook page.