Get Your Dose of Vitamin Sea at this Quaint Beachfront Resort Tucked in Lobo, Batangas
Enjoy half a hectare of beach property.
by Ina Louise Manto | July 30, 2021
Lobo isn't typically what you'll think of when planning a beach getaway in Batangas. You'd have popular spots like Laiya and Calatagan in mind, which are filled with countless beach resorts. But if you're looking for a location that's low-key and serene, this family-owned resort tucked in Lobo might be your next go-to for a beach getaway.
Punta Malabrigo Beach Resort
Tucked in the coastal town of Lobo, Batangas, Punta Malabrigo is a quaint beachfront resort that would let you soak in the sun without dealing with a crowd. Though it doesn't have powdery white sands tourists would usually fall for, Malabrigo's pebble-filled shores have their own charms that will make you fall in love.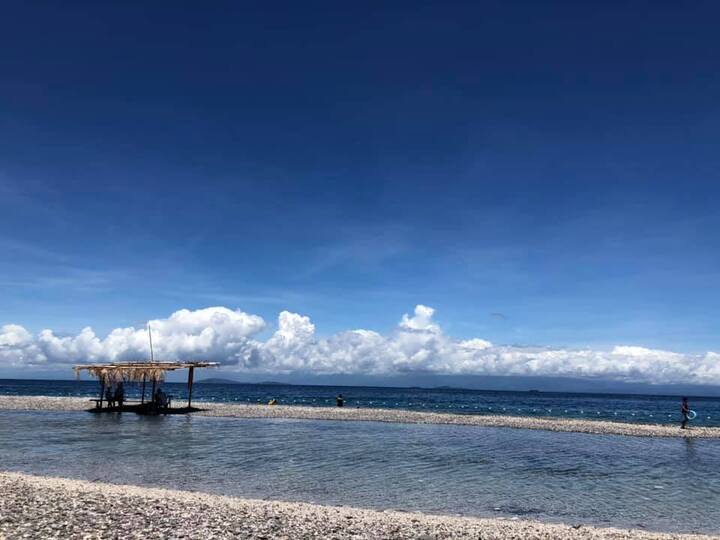 Punta Malabrigo can make you feel like you just found a home away from home. After all, the resort has been around for nearly 30 years already and began as a private rest house for the owner's grandparents. All of the three rooms in the resort were design by their grandfather! Family and friends eventually fell in love with the charming beachfront property and the family decided to share the resort's charms with the public. If you love snorkeling or scuba diving, Malabrigo's crystal clear waters are the home of colorful marine life.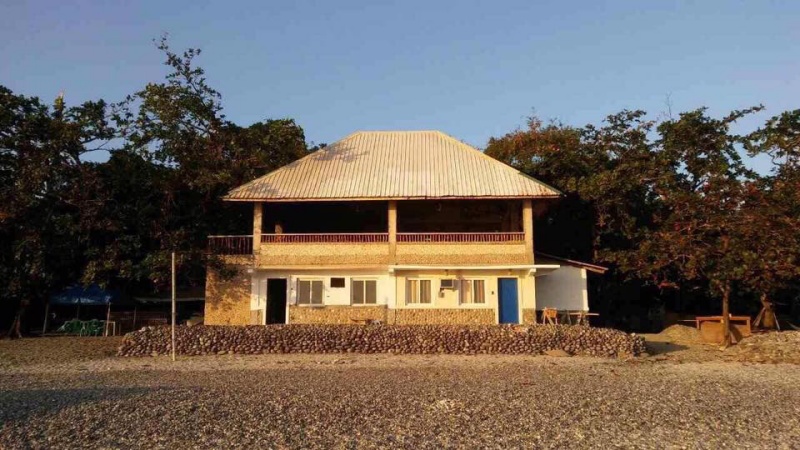 There are three deluxe family rooms in the resort, all of which will give you an unobstructed view of Mindoro and Isla Verde. All rooms air-conditioned have private bathrooms. Room rates range from P2,000 to P11,000 depending on the number of guests, inclusive of an open tent with tables and chairs, use of a common griller, and parking space.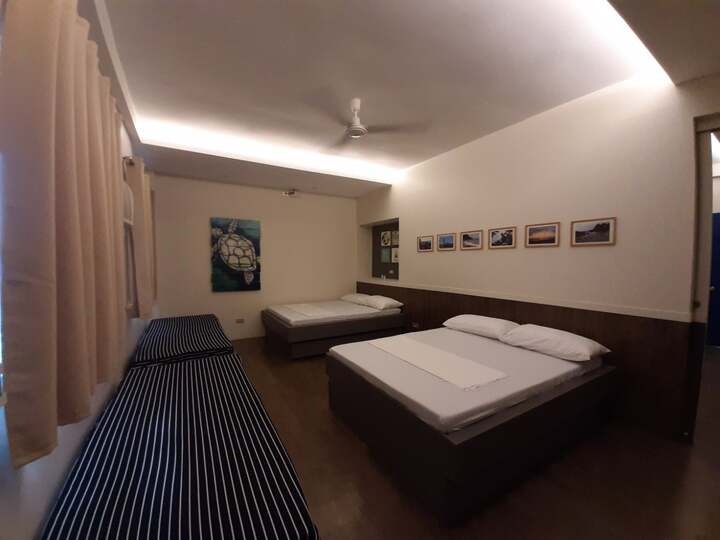 In case you want to try camping by the beach, Punta Malabrigo has a wide 5000-sqm open space perfect for pitching tents. With this much space to enjoy the property, the resort has also become a favorite venue for corporate events, family gatherings, and intimate celebrations. You can relax in one of the hammocks under the trees or stay warm and toasty by having a bonfire at night!
Local fishermen trawl dulong in front of the resort, which is a fun attraction if you stay up late at night.
Nearby attractions
A trip to Punta Malabrigo isn't complete without visiting the historic Malabrigo Lighthouse, where the family got the resort's name. Constructed in the 1890s, it's one of the two lighthouses in the province (the other is in Calatagan). Not only can you take photos at the stunning lighthouse, but you'll also get to learn about history too.
If you explore the beach further, you'll find rock formations, also known as La Cueva, which are perfect for picture-taking.
The entrance fee to Punta Malabrigo Beach Resort is P100 for adults and P50 for seniors and kids aged 6-10. For inquiries and more information, visit their Facebook page.