Enjoy Pinoy-Style and ~Presko~ Dining at Salakot Café Near Tagaytay
There are more cafes worth seeing near Tagaytay.
by Ina Louise Manto | July 29, 2021
While a road trip to Tagaytay is one of the first things that come to mind when planning a getaway without driving too far, the city can get easily crowded. If you want to visit the cool city but don't feel like dealing with long queues and crowds, Cavite still has a lot of spots to discover, including this newly-opened café in Silang.
Alfresco dining at Salakot Café
Located just a few minutes away from Tagaytay, Salakot Café is a new restaurant and event center in Silang, Cavite. They just opened in June, but they've already become a new must-visit restaurant in the area, due to the unique dining experience and relaxing ambiance they offer.
Outdoor or alfresco dining has become the new normal due to the pandemic and Salakot has a unique spin to it. Instead of having the usual garden setting with tables and chairs, hungry customers will experience dining in mini nipa huts, that are super IG-worthy, while sitting on the floor with comfy pillows. These nipa huts would remind you of the restaurant's name, Salakot, the traditional Filipino headgear!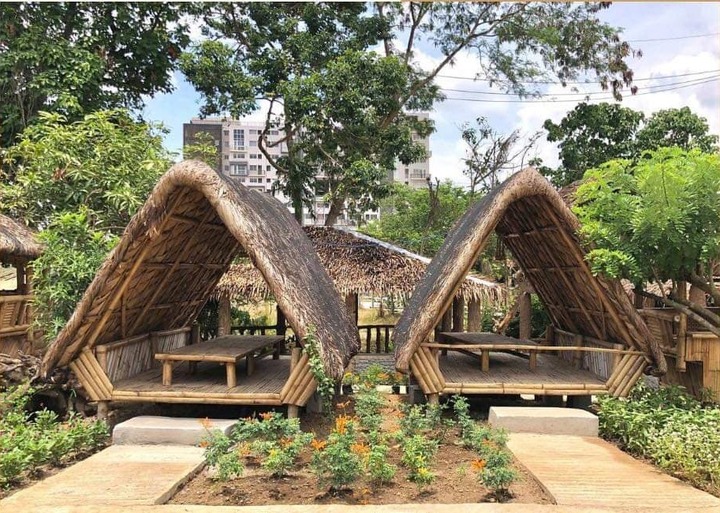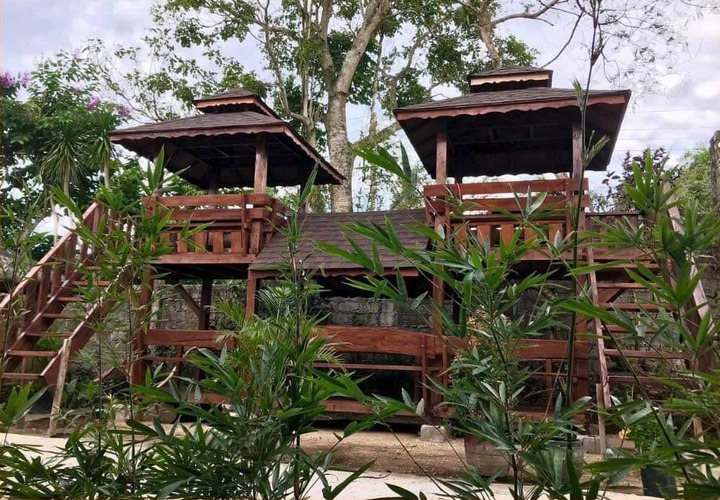 If their setup doesn't give it away already, you can enjoy servings of authentic Pinoy and international dishes at Salakot. Some of their all-time favorites include bulalo, crispy pata, pinakbet, and chicken inasal, which you can get as a salu-salo bundle. Combine these hearty dishes with their ambiance and Cavite's presko weather; there's no wondering why guests easily fall in love with the place. Check out their menu here.
View this post on Instagram
After having hearty Pinoy dishes, you can get your desserts at the café where you can choose from different coffee and non-coffee-based drinks and baked goodies. They have fruit-based cool beverages for hot days as well. Don't miss out on taking photos as their stylish cafe wall!
View this post on Instagram
View this post on Instagram
Events at Salakot Cafe
Aside from the restaurant and cafe, Salakot Café also has an event center perfect for any intimate celebration. If you're going for a rustic setup for your celebration, Salakot's white and wood aesthetic, coupled with stylish lighting and al fresco setup, would make any celebration awe-worthy.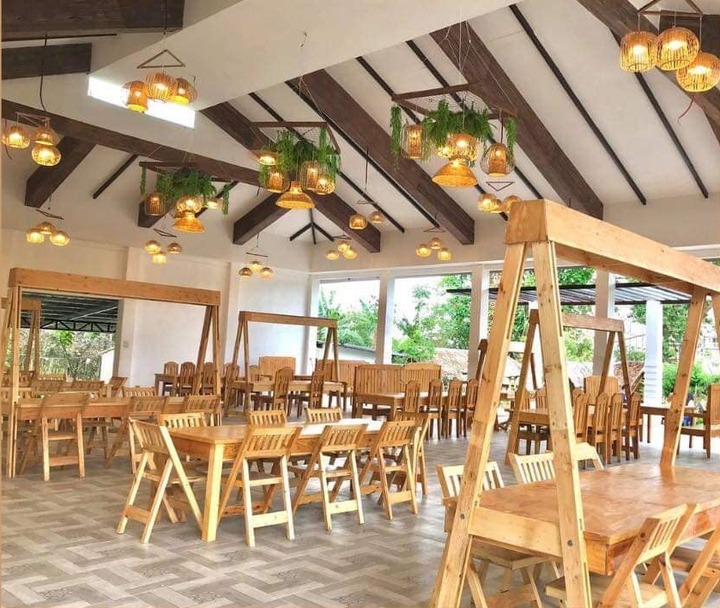 Up to 200 pax can be accommodated in the pavilion.
Salakot Café is located at KM 47 Lalan 1st, Silang, Cavite. They're open daily from 11 AM to 8 PM.
For updates and more information, visit their Facebook page.
MORE: Picture-Perfect Cafes and Restos You Must Visit In Cavite (That Aren't in Tagaytay)