Benguet Too Far? Enjoy Strawberry-Picking at This Farm in Cavite
Can't go to La Trinidad? Just head over to Cavite!
by Meryl Medel | January 21, 2021
This cool weather we're currently enjoying is reminiscent of the low temperatures of Baguio. And you can make the Baguio experience in the metro closer to the real one when you visit the Queens Strawberry Farm in Cavite.
The strawberry farm near the metro
Just two to three hours away from Manila, Queens Strawberry Farm is a newly opened agri-tourism haven where guests can enjoy strawberry-picking with a cool breeze.
In contrast to the Benguet strawberry farms that grow their plants on the ground, Queens make use of the aeroponics farming process, which had the strawberry plants hanging from tall, tube-like structures all over the farm. At the moment, however, there aren't a lot of fruits to pick yet, as they were just newly planted. Lucky guests who have already visited did find a few fruit-bearing ones, but it was rare.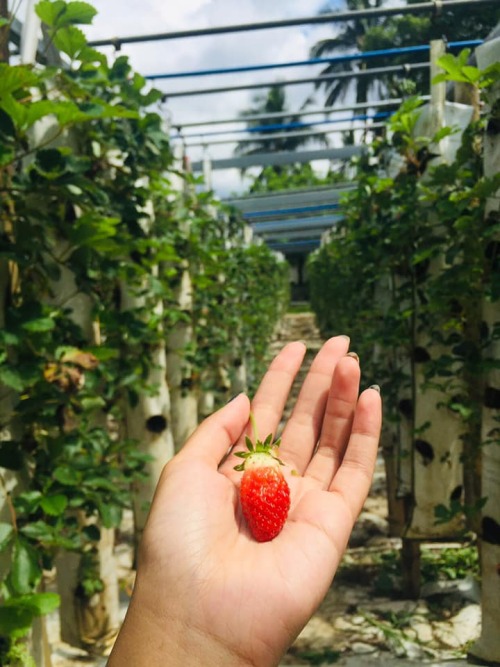 In addition to the strawberry farm itself, Queens will also be offering outdoor event venue with up to 300 pax capacity, bed and breakfast where you can stay overnight, tilapia pond where you can actually go fishing, and a restaurant!
The strawberry restaurant
The Queens Strawberry Farm Restaurant is a triangle-shaped structure with a lot of red and light-brown themed furniture that adds to the countryside diner charm. Potted plants on tiny nooks line the walls and add to the whole charming vibe, while the glass roof and windows let natural light in, creating a bright, cozy space.
View this post on Instagram
Their menu offers all-day breakfast, all-day silog sets, salads, pasta, and main dishes, ranging from American to Filipino cuisine. Of their three current dessert offerings, the Barako Coffee Jelly sounds the most intriguing.
A lot of their meals, of course, contain some sort of strawberry in it, whether it's jam or syrup or an actual whole strawberry.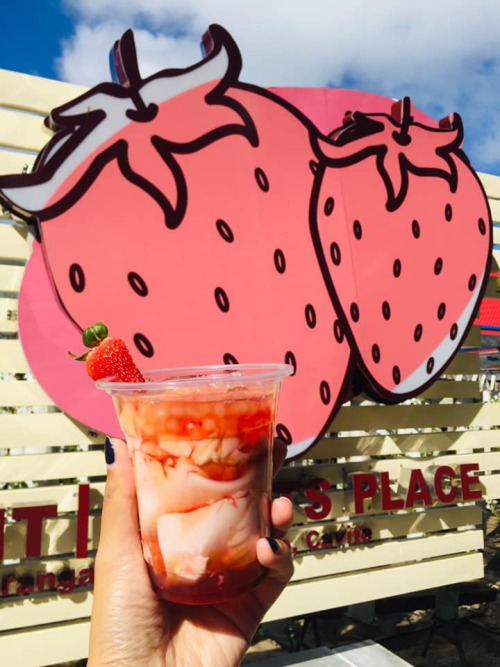 But don't worry; they didn't put it in everything, so you won't need to worry about finding a strawberry in your roast chicken or your bulalo.
Location
Queens Strawberry Farm is open from Monday to Sunday, 8 AM to 7 PM. Visit them at Hawilian 2 Barangay Upli, Alfonso, Cavite. If you really want to go strawberry picking, it might be best to wait for a couple of months so that the plants could have some time to grow before you pick them. You can visit their Facebook page for more information.
Thumbnail images: Queens Strawberry Farm (Facebook); @riziaquintana (Instagram)
Would you go to this farm just to pick strawberries? Or maybe try their restaurant's dishes?