Rainy Season Travel: 10 Essential Items to Add to Your Packing List
Do you like to travel during the wet season?
by Ina Louise Manto | August 03, 2023
Traveling during the rainy season may not be ideal for some, but there are destinations both local and international, that offer fun-filled activities best for the gloomy weather. If the forecast is heading somewhere where downpours regularly occur or simply enjoy traveling during this season, here are some must-have items on your packing list:
Weather-appropriate footwear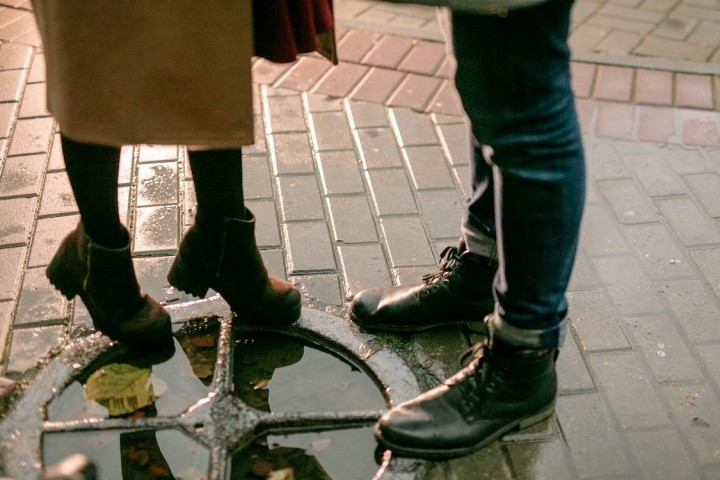 Keep the flip-flops in your hotel and don't try to wear them outside, because you don't want to risk getting injuries from slipping while wearing them. Instead, wear footwear made of material that's rainy day-friendly such as rubber, leather, or plastic. These aren't just weatherproof but they're designed to give extra protection and flexibility both indoors and outdoors.
Remember, choose shoes that have a good grip. If you've got the budget, invest in a pair of 1460 Doc Martens. It's designed with DM's WinterGrip sole, which is made of a Rubber/PVC hybrid material, providing more grip and durability on slippery surfaces. DMs can be a bit of an investment, but these edgy and stylish boots are built to last.
Available online for P11,176.
Waterproof Parka
View this post on Instagram
Waterproof parkas do not only keep you warm and dry during rainy days; they also keep you cozy when it gets cold while in transit! You can also use it when you're back from holiday – in the office or in school. We recommend Uniqlo's BLOCKTECH Parka, which isn't just good for the rainy season. You can use it all year long, whether it be on morning runs during the spring or braving snow during your wintertime travels.
Available online for P3,490.
Raincoat or poncho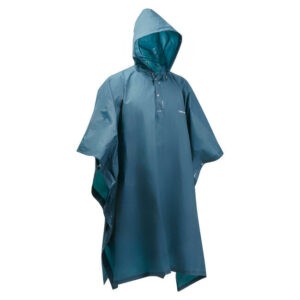 If your travel itinerary includes heading to the wilderness for some exploring, hiking, or other thrilling activities, then you might want to invest in a raincoat or poncho. This will not only protect you from the weather but will also ensure that your gear will be safe from water damage. Decathlon's Adult Rain Poncho is good for both: either as a raincoat or as an essential accessory during hikes. It has a maximum capacity of 10L, so there should be enough room for your backpack.
Available online for P430.
Waterproof backpack or dry bag
View this post on Instagram
Speaking of protection from water damage, investing in a waterproof backpack comes in handy too. If you don't want to purchase a new one, you can go for a backpack rain cover instead, such as this Basic Rain Cover by FORCLAZ. It uses coated polyester fabric to keep your bag and belongings dry. It's ideal for hiking too!
Available online for P470.
Fast-drying towel
View this post on Instagram
While accommodations provide towels, it's better to be prepared with a microfiber towel that's easy to pack and dries fast. A little hand towel would suffice, which you can use in the shower, when you're out and about, and even drying your wet items.
Quick-drying clothing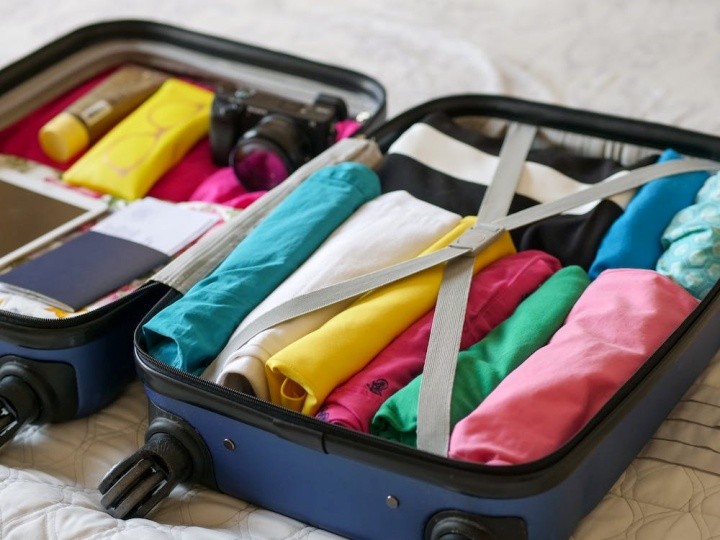 You can still rock the best OOTDs even on gloomy days! Just make sure to bring clothing that dries fast, which is usually made of synthetic fabric like nylon and polyester. This will also help you pack more efficiently, especially if you won't have the time to wait for clothes to dry.
Hair dryer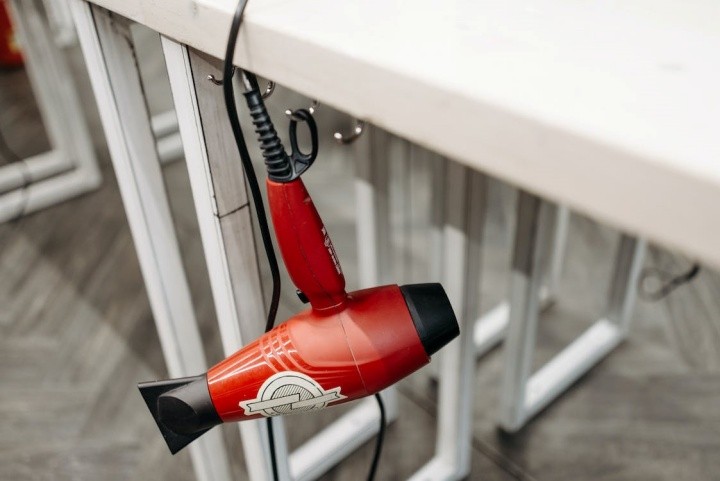 For times when you won't have access to a nearby laundry shop, a hair dryer will be your best friend. While there are hotels that already have a hair dryer, bring your own if you're going for budget stays. Transient houses or hostels may not necessarily provide one – bring your own instead! This will also help if you plan on packing lightly and want to wash clothes after a few days. Hang and dry, and you're good to go!
Check out this powerful hairdryer that's also travel-friendly. It's foldable and won't take up much space in your luggage. Available online for P1,499.
Umbrella
Don't be complacent and think that there will always be a convenience store where an umbrella is available. Save extra and bring your own instead! In case you missed it, folding umbrellas are now allowed in carry-on bags in Philippine airports, which is convenient for local travel. However, if you're headed abroad, you might want to check with your airline and the airport you're flying into to avoid confiscation.
Check out this automatic umbrella that will not fail you even with harsh winds.
Bug repellant and creams
View this post on Instagram
It's likely that there will be mosquitoes during the wet season, so you might as well be rainy! If you're going hiking or camping, carry these repellants and creams just in case you get bitten during the trip. When looking for a bug repellant, ensure it has citronella in the ingredients. Human Nature's Skin Shield Oil and Lotion has citronella as one of its main ingredients, which provides the best protection against bugs. If you love citrus scents, this repellant has eucalyptus and orange oil as well!
Available online starting at P110.
Zip pouches or plastic bags
For travelers who still want to be extra sure that personal belongings are protected despite owning waterproof bags or having ponchos, zip pouches come in handy too, especially for smaller items like power banks and passports. It's wise to carry plastic bags too, especially if you're moving places and wouldn't have the time to wait for your wet clothing to dry.
Remember, it's always best to check the weather even on the road. Safe travels and prepare well!
Cuddle Weather Stays: 10 Cozy Cabins to Stay Warm and Toasty In
Cuddle Weather Stays: 10 Cozy Cabins to Stay Warm and Toasty In
Ina Louise Manto | Aug 09, 2022
Looking for other places to explore? Join WindowSeat.ph's official Facebook community What's Your Trip PH for more recos!