Have Your Late Summer Getaway at This Stylish Hot Spring Resort in Calamba
Up to 25 guests can stay at the villa.
by Ina Louise Manto | June 14, 2021
There's no such thing as "too late" when it comes to a summer getaway, especially when you plan on spending it at a place as IG-worthy as this. Located in one of the country's fave summer getaway destinations, Santaya Hot Spring Resort is the perfect venue for enjoying a night away from the city and spending quality time with loved ones.
Santaya Hot Spring Resort
Aside from being the hometown of Jose Rizal, Calamba, Laguna is famous for its many resorts. While public resorts with fun facilities and slides remain closed due to health and safety protocols, there are still plenty of private resorts to choose from, including this newly-opened series of villas at the foot of Mt. Makiling.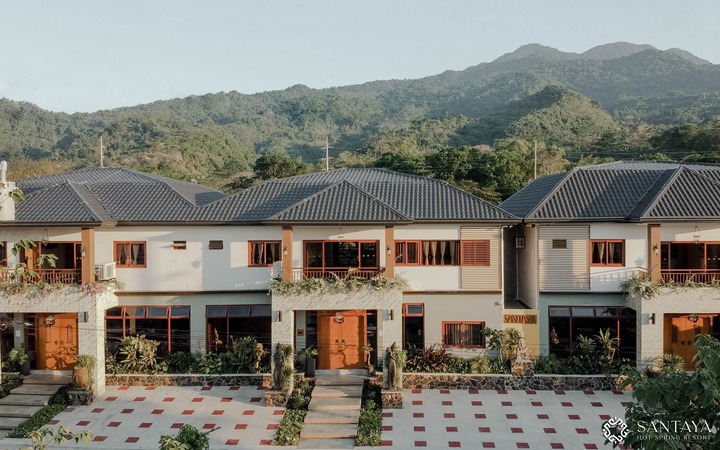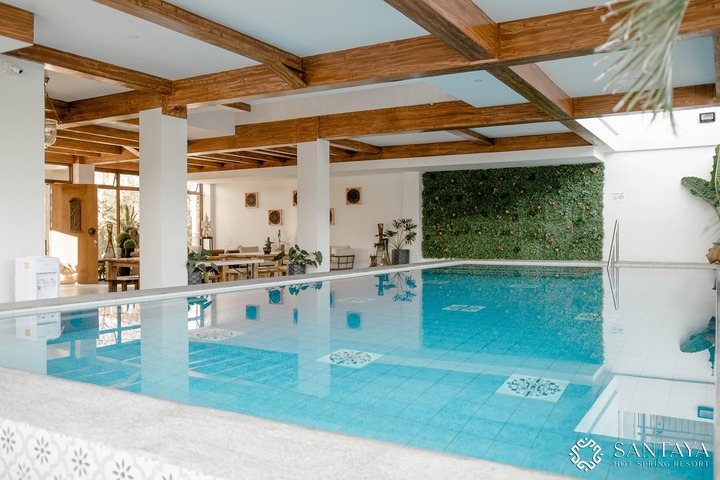 Nestled in the heart of Calamba, Santaya Hot Spring Resort boasts Southeast-Asian-inspired interiors. Those who are #TeamPuti and #TeamKahoy in the famous Home Buddies group, be prepared to swoon over the interiors of these stylish villas! The resort has three villas that offer a stunning view of the nearby mountain. One of the best spots to enjoy the view is from the second-floor balcony.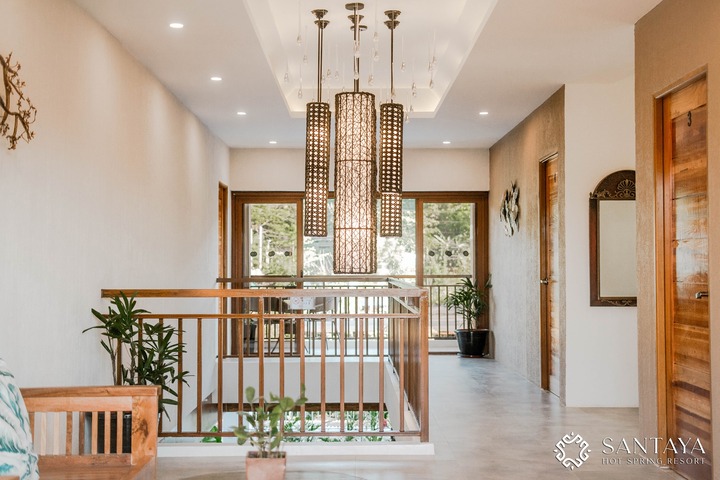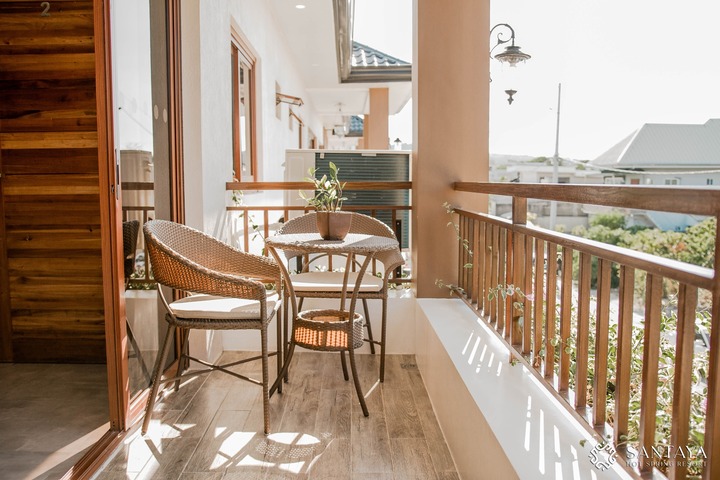 Whether you're celebrating a special occasion with family or simply having a get-together with friends, all will be well accommodated because each villa has five bedrooms, one of which is exclusive for seniors. Up to 25 guests can be accommodated, which is perfect for intimate gatherings. There are also five full bathrooms and three powder rooms in the villa.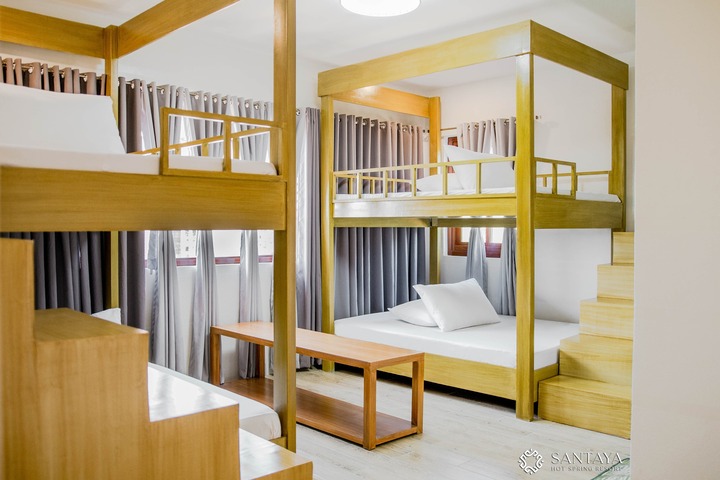 Aside from the spacious adult and kiddie swimming pool, guests staying at Santaya can enjoy videoke and Netflix to keep everyone entertained. All villas also come with a refrigerator, BBQ grill, and an ice chest. A hot and cold water dispenser and a gas stove can be added for an additional fee.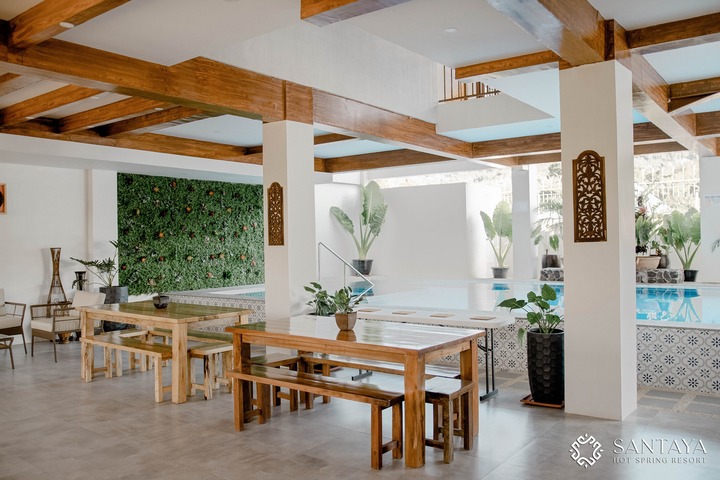 Rates at Santaya Hot Spring Resort start at P27,000 per villa.
For more information, visit their official Facebook page.
MORE: 8 Must-Visit Airbnbs in Laguna That Have Private Pools