Immerse Yourself in Nature at This Rustic Garden House in Rizal
It's perfect for curling up in with a book!
by Cristina Morales | September 28, 2021
There's nothing quite as rejuvenating as some much-deserved R&R in nature, away from to-do lists and email notifications. And you don't have to travel somewhere remote to get peace and quiet — you can find relaxation just a few hours from the Metro, such as this rustic Airbnb in Rizal.
Silungan
If you've been daydreaming about escaping into the woods, hiding away in a cozy little house in the middle of nowhere, Silungan will give you just that — as well as all the creature comforts you're used to. A family home nestled with three hectares of farm and forest land, Silungan's main house is open to guests, allowing anyone to experience the serenity of nature and the raw natural beauty of the home.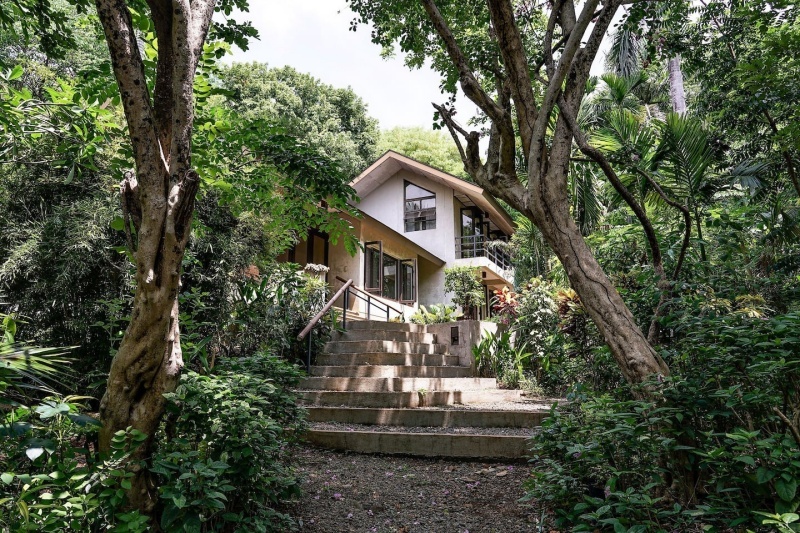 Been feeling trapped after staying home for so long? The home's light, airy, and open feel will make you feel refreshed again. Its common area is spacious and boasts high ceilings and floor-to-ceiling screen windows that let in fresh air and natural light. It's a perfect area to play board games with the family, or simply enjoy the view of the trees outside with a hot cup of coffee.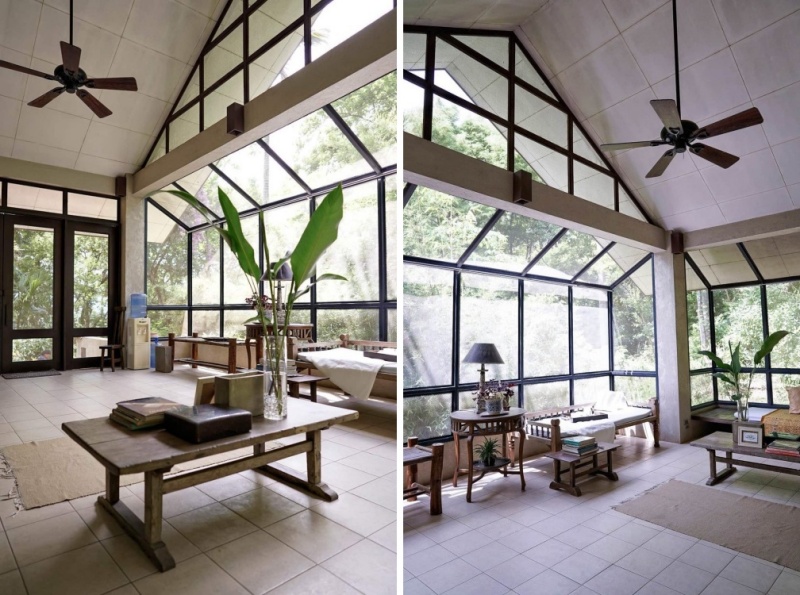 There are also plenty of nooks around the home that are perfect for curling up in with a book.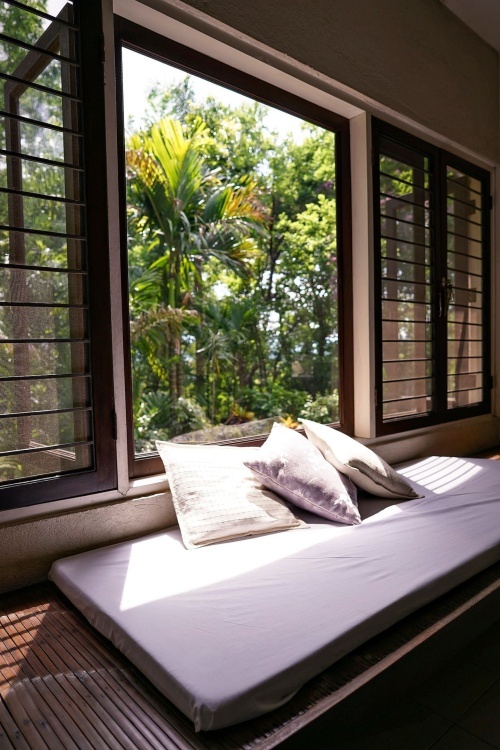 Silungan is equipped with a spacious kitchen with everything you need to whip up a feast. All you need to bring is your ingredients!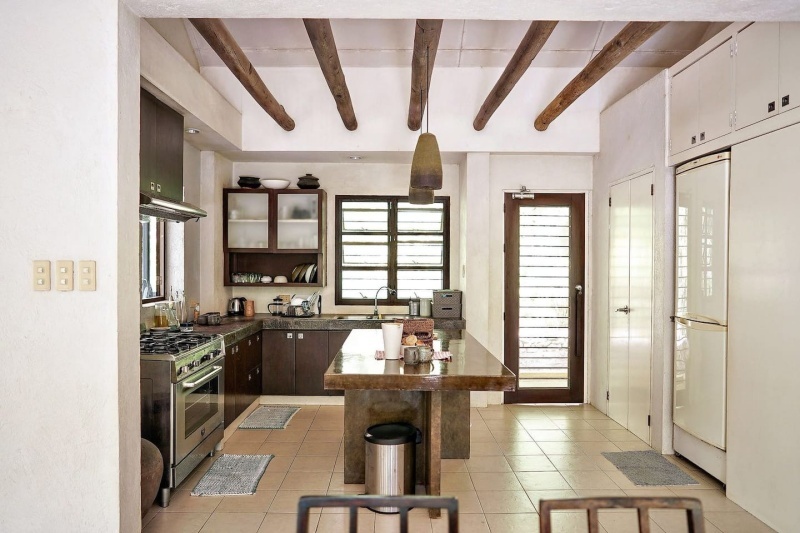 Silungan has two bedrooms and three bathrooms, and can sleep five people comfortably.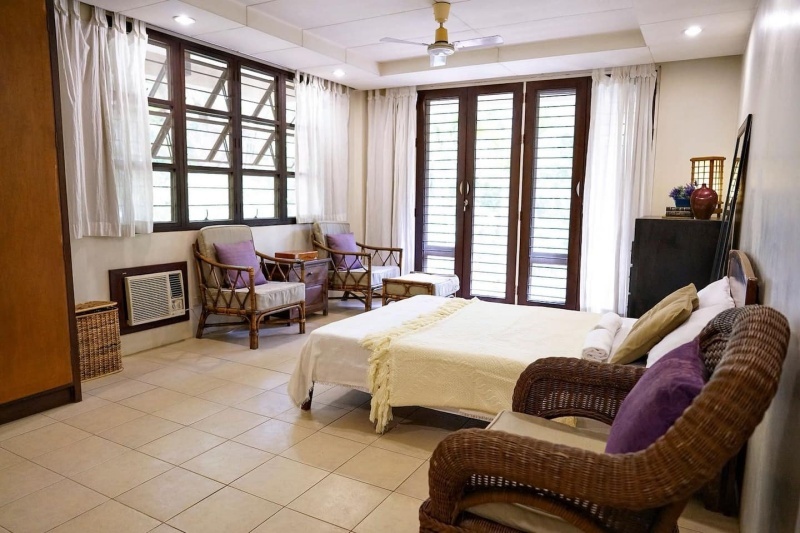 Things to do
Silungan has toys and books for kids, making it great for families. It has a sprawling garden that's perfect for outdoor games, and you can even go stargazing at night.
Note that the property also has a farm, as well as pets. Guests can request a tour around the property — just ask the hosts in advance. Guests can also hike up a nearby hill to enjoy sprawling views of Rizal province.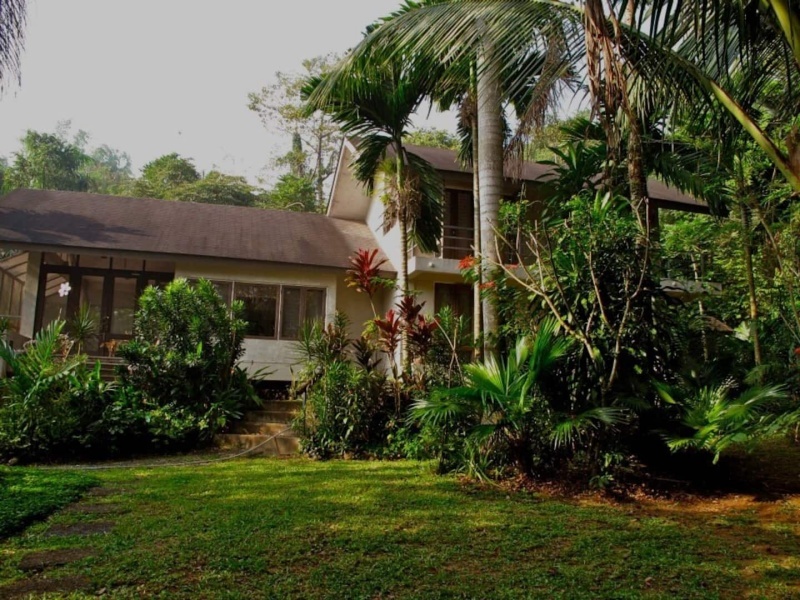 How to book
A stay at Silungan starts at ₱6,431/night. You can book a stay on Airbnb.
For inquiries and more information about travel requirements, contact the Airbnb host.