LOOK: This Rustic Beachfront Studio Will Let You Witness the Best Sunsets in Puerto Galera
A private two-bedroom studio with a balcony that opens to a panoramic view of the sea.
by Ina Louise Manto | September 28, 2021
Craving some sun and sea? While quick weekend beach trips would bring you to popular places like Batangas, Zambales, or La Union, you can take your road trip a little further by adding the additional boat ride to Puerto Galera in Oriental Mindoro. After staying indoors for a long time, who wouldn't want to add a little adventure to a road trip? 
A nautical-themed studio at The Driftwood Cottages 
Equipped with a balcony that would let you have front row seats to Puerto Galera's best sunrises and sunsets, this rustic studio is one of the four beachfront units you'll find at The Driftwood Cottages. The property is nestled on a cove in Dulangan, where you can enjoy crystal clear waters just a few steps away from your room. If you've been dreaming of going on a short adventure and have a private and safe space where you can have the best views of the sea, this studio is worth seeing.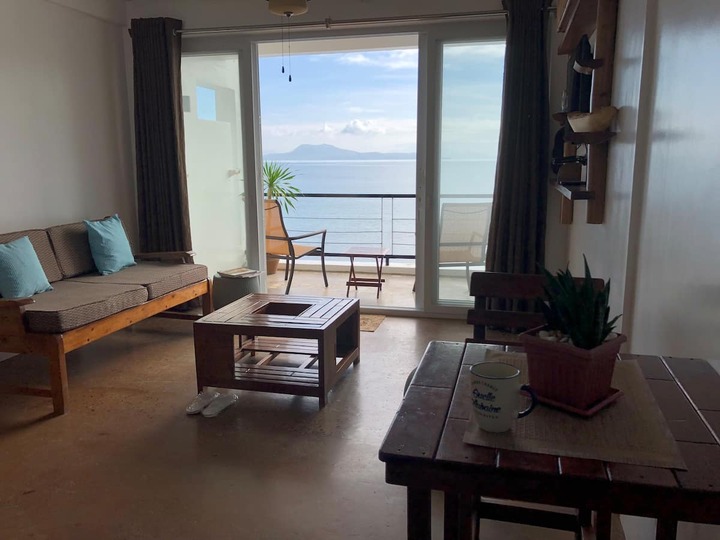 All the studios at The Driftwood Cottage are uniquely designed with materials mainly made of bamboo that pay homage to the native Philippines. The moment you enter your unit, you'll be greeted by a beautiful view of the ocean and a kitchen, dining area, and living area. Its interiors feature a minimalist and rustic design, with brown as the dominant color seen all throughout the space, giving it a more homey and relaxing vibe. Just seeing the sea from the living area would already make you feel calm!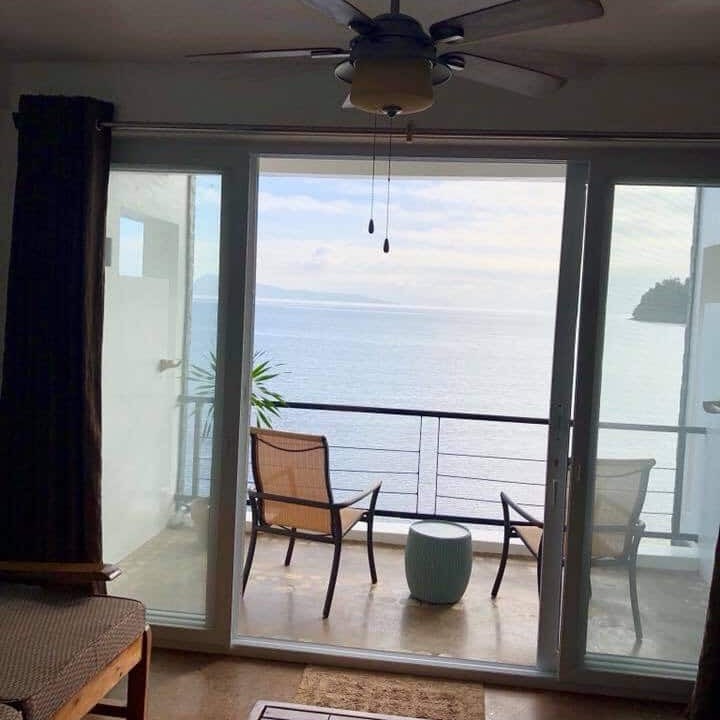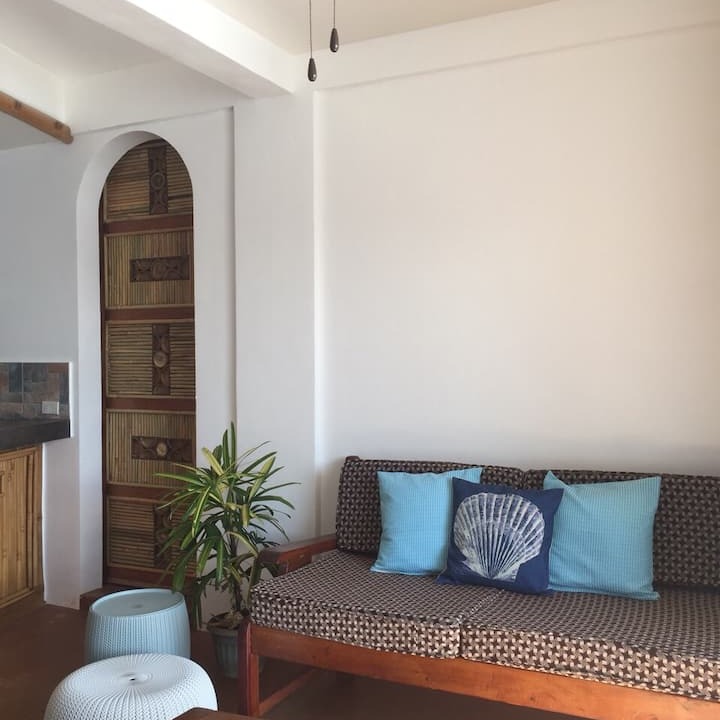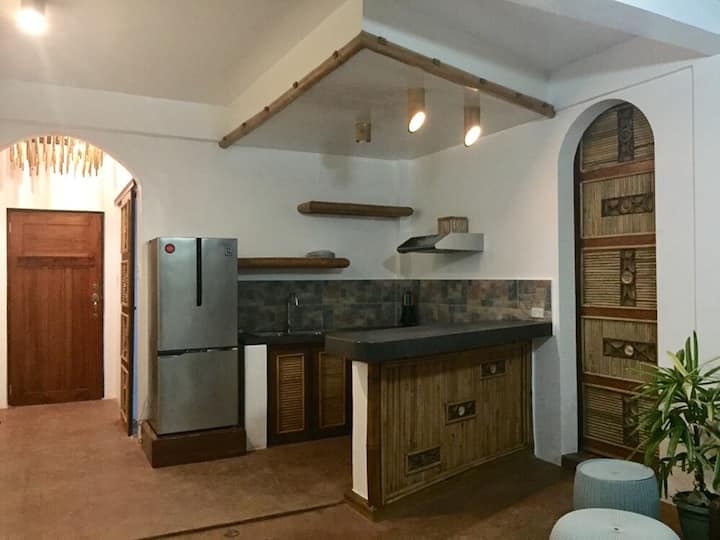 The studio is spacious enough to have two bedrooms that can accommodate up to four guests per stay – the perfect space for a small family or for you and your closest friends. Nautical elements can be seen in the decor around the house, from boats used as cabinets to boat paddles as wall decor.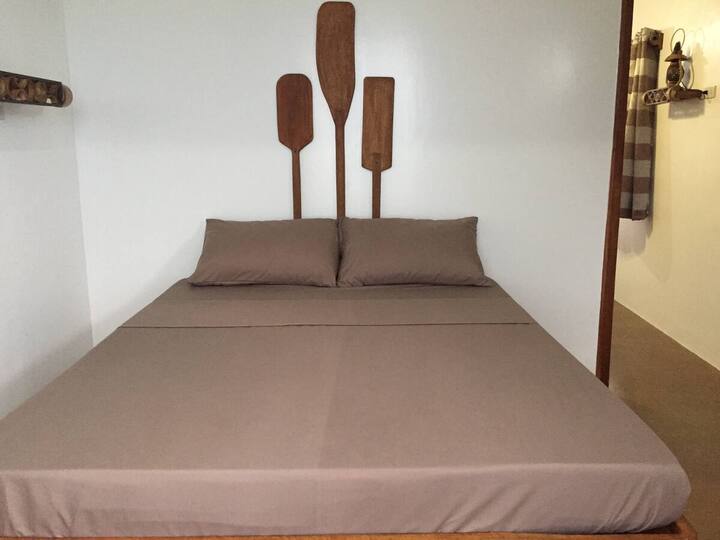 The kitchen is already fully equipped and if you plan on doing some grilling, there's a station outside the beach house by the sea. It would remind you of pre-pandemic beach outings, where everyone gathers at a beachfront cottage after a day of enjoying the sun. 
Amenities and activities
Since this studio belongs in a series of private rooms at The Driftwood Cottage, guests have access to all its amenities including the infinity pool, kubo by the beach, and Tiki Bar that's open from 7 AM to 9 PM. Don't miss out on the cocktail drinks served here!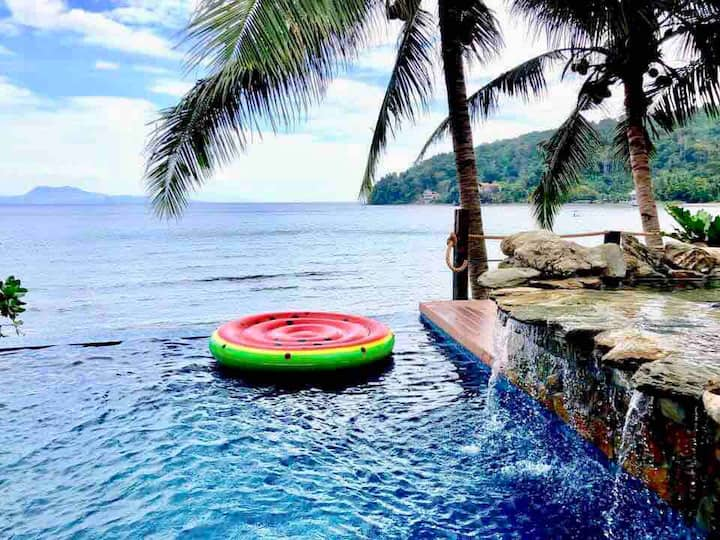 For activities, there are three kayaks available for guest use. Tours may also be booked, and the property is nearby popular attractions such as Tamaraw Falls, Virgin Island, White Beach, and Bulabod Cove.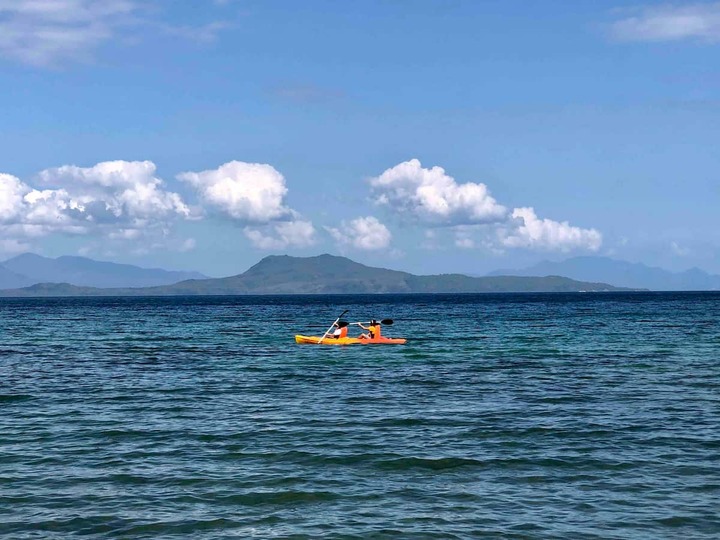 Travel Requirements 
Puerto Galera's Local Government Unit requires the following for tourists to be allowed entry: 
Negative RT-PCR valid for 24 hours upon release; fully-vaccinated tourists are exempted from the testing requirement 

Hotel/resort booking confirmation 

Registration at Puerto Galera Tourist mobile application 

S-Pass registration
Rates at this studio at The Driftwood Cottages start at P5,495 per night. Book your stay here. 
Have a Scenic Beach Cove to Yourself at this IG-Worthy Chalet in Puerto Galera
Have a Scenic Beach Cove to Yourself at this IG-Worthy Chalet in Puerto Galera
Ina Louise Manto | Jun 01, 2021
For inquiries and more information about travel requirements, contact the Airbnb host.