Watch Your Favorite Movies from an Outdoor Heated Tub at This IG-Worthy Guesthouse in Tagaytay
Bookmark for your next weekend getaway.
by Ina Louise Manto | May 12, 2021
Looking for a place to stay for the next weekend? Go for a drive to Tagaytay, avoid the usual crowd, and enjoy this private home with IG-worthy interiors and a surrounding garden:
Tagaytay Guesthouse
With its stylish interiors and spacious yard, this newly constructed guesthouse in Tagaytay is simply telling you to take that much-needed breather and cool off in this sweltering weather.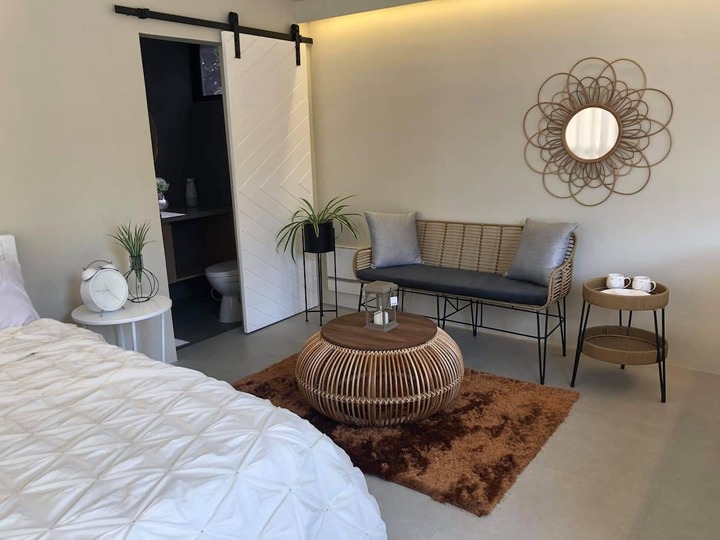 Nestled in a 930sqm lot, this modern guesthouse boasts white walls and stylish rattan and lightwood furniture that just make every corner IG-worthy. Perfect for up to three guests, it has a queen-sized bed, a single pullout bed, and a private bath.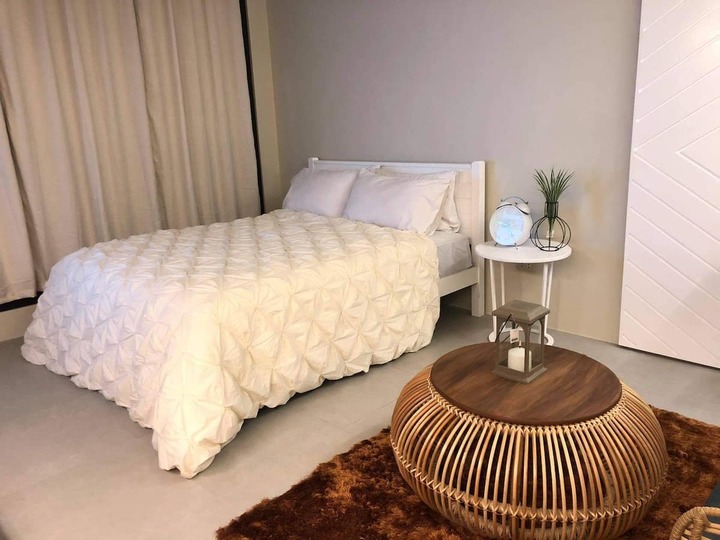 The air-conditioned house is also equipped with Alexa Amazon and WiFi, as well as an LED digital monitor stand.
The small kitchen area is fully equipped with everything you'll need, including a barbecue and samgyupsal grill.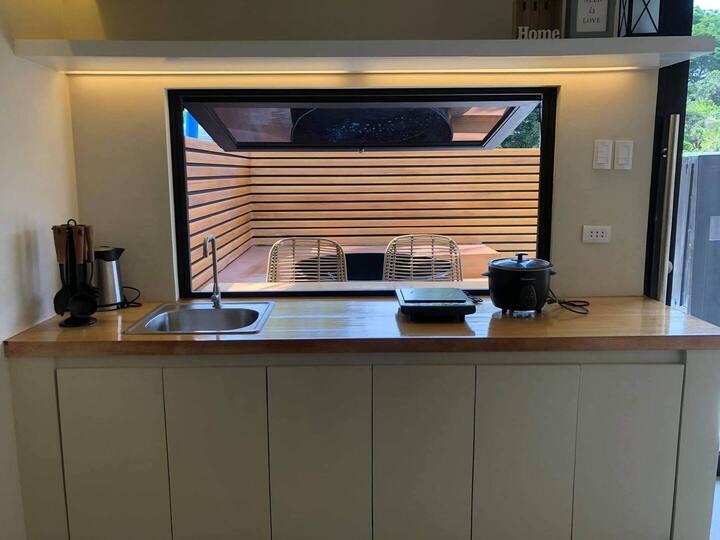 The kitchen counter also doubles as a perfect dining nook, which extends to the outdoor area. It's having your little cafe!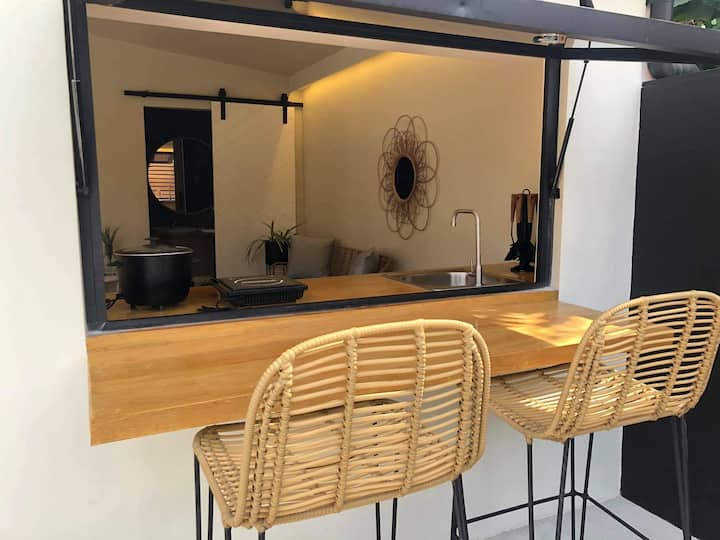 Want to cool off during your stay? You can chill and lounge at the outdoor tank!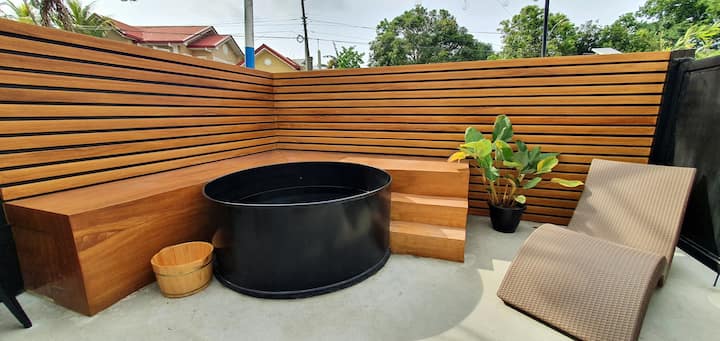 Don't worry about Tagaytay's chilly weather at night if you plan on watching a movie – this tank is heated. An outdoor cinema while enjoying a relaxing bath; it's everything you need for some healing time away from the city.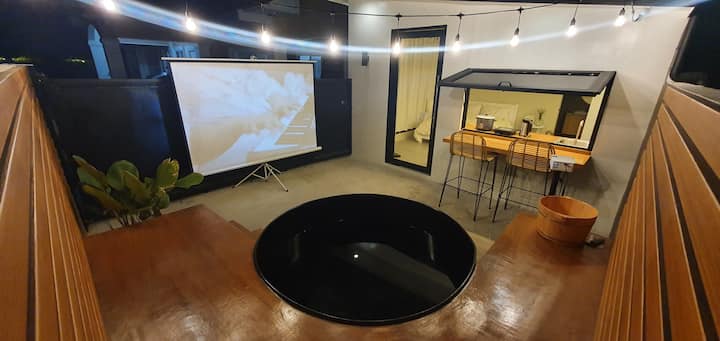 The fun doesn't stop here; on the other side of the house is a bonfire area where you can chill, go stargazing, or enjoy alcoholic drinks while staying warm.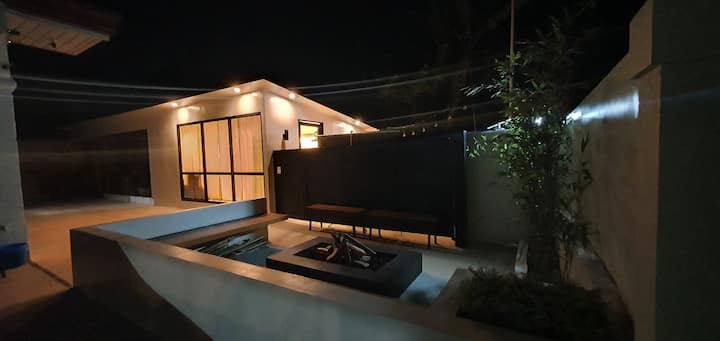 If you plan on having party decorations set up, arrangements can be made with a starting price of P650, which is inclusive of a greeting banner and balloons. The owners have you covered and all you have to do is just celebrate.
Rates start at P4,328 per night.
Book your stay here. 
MORE: Take Your Furbabies on a Staycation at These Pet-Friendly Tagaytay Airbnbs