Go on a Mountain Retreat at This Cozy Shipping Container Cabin in Antipolo, Rizal
Don't underestimate its size, it's packed with amenities that will make your stay more memorable.
by Ina Louise Manto | January 14, 2022
On the hunt for unique spaces to rent for your next staycation this 2022? Whether you're looking for your next WFH spot or a venue for a romantic getaway, a weekend at this unique home is perfect for making new memories for the new year.
A weekend at The Cubin in Rizal
Typical staycations would lead you to places like hotels, condominiums, and houses; this cozy cabin will give you a different experience. Featuring a repurposed container van, The Cubin in Antipolo, Rizal is a tiny house is packed with different amenities. And to make it even better, your furbabies are welcome here too.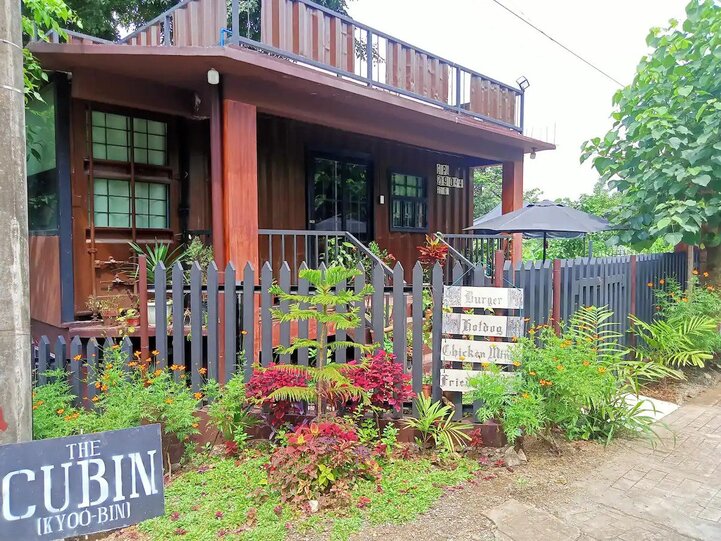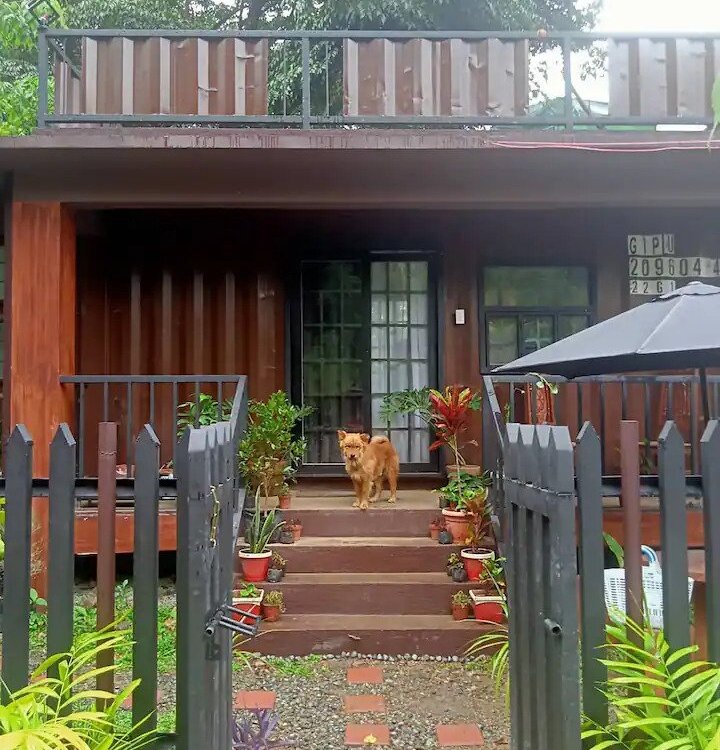 Inside, you'll find a bedroom with a double bed which you can decorate however you like (set up balloons and streamers for celebrations!). The house is ideal for two — perfect for couples or besties waiting for a long-overdue catching up.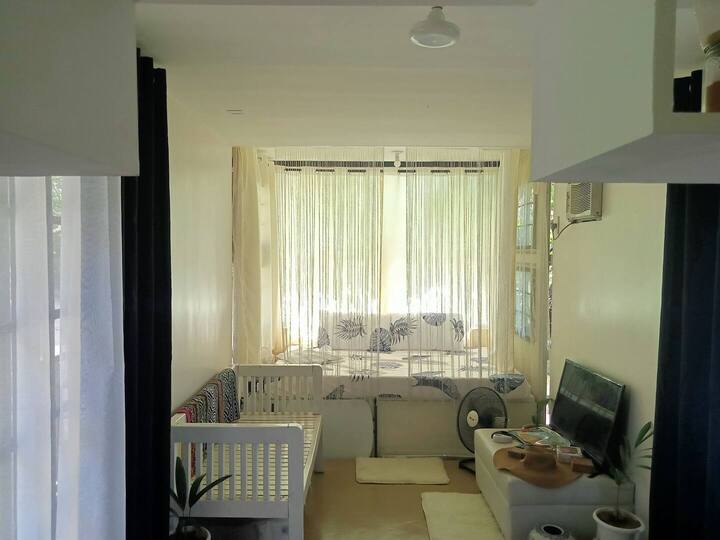 Located on the other end of the house is a kitchen with a dining area. It's equipped with everything you'll need for cooking, including a coffee maker, which is perfect for keeping you warm in the early mornings.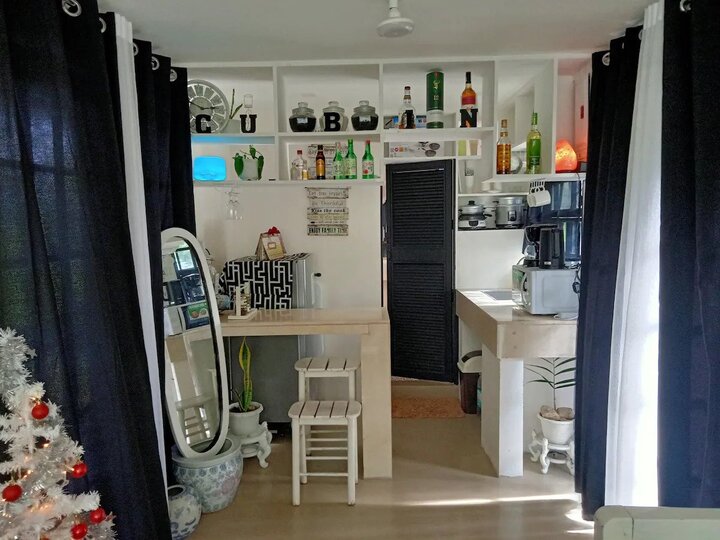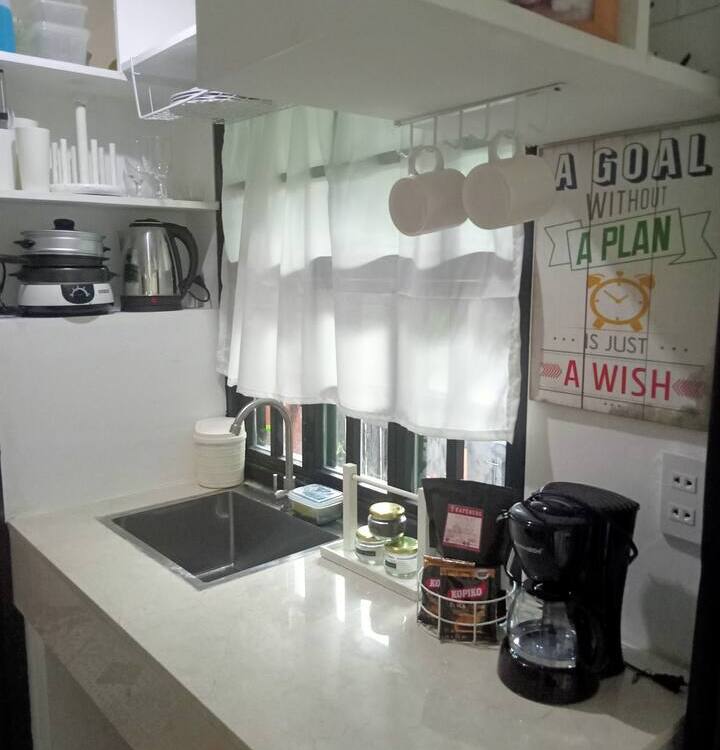 Don't underestimate the size of the house! It even has a modern and stylish private bath with a tub and a garden view.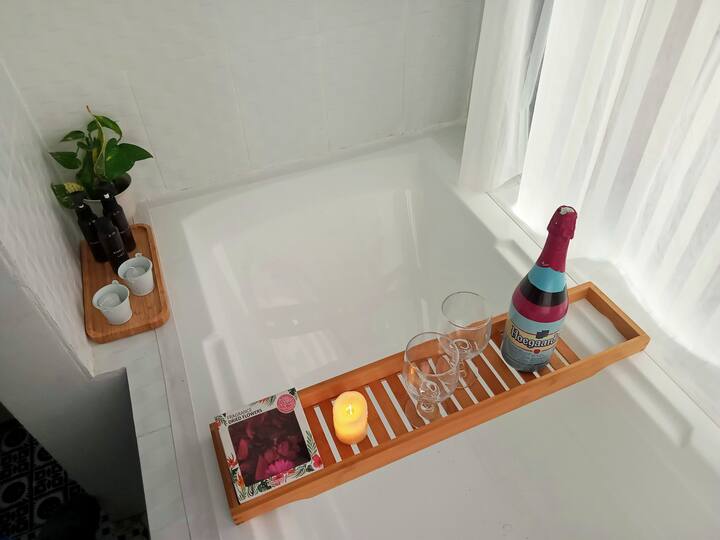 Amenities and access
On the side of the house, you'll find a small lounge area. Fairy lights light up at night too, which will make a romantic ambiance when you plan on setting up an alfresco dinner.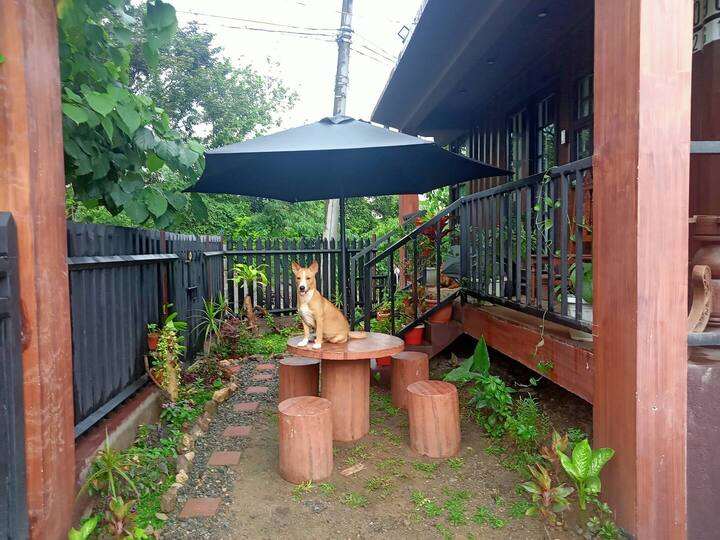 Just a five to ten-minute walk from The Cubin is a hiking trail on top of the subdivision where you'll get to witness a stunning view of the Sierra Madre mountain range. On cool days, you might catch a sea of clouds too! This area is perfect for an early morning hike or muni-muni with your pet. The owner can join you as well!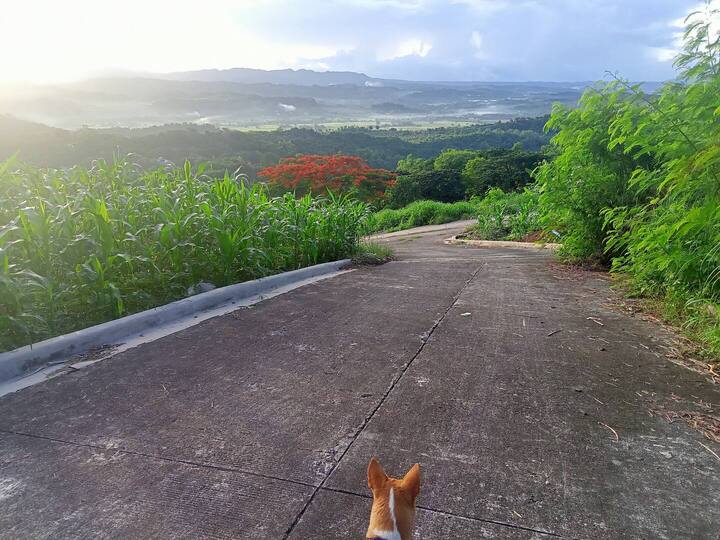 There's free breakfast served at 8:30 AM, which you can enjoy at The Cubin's rooftop. Here, you'll find a dining setup, a tanning chair, a setup for mini-golf, and a small dipping pool. It's one of the best places to appreciate the mountain view. At night, don't forget to bring your jacket and warm up with a beer or two.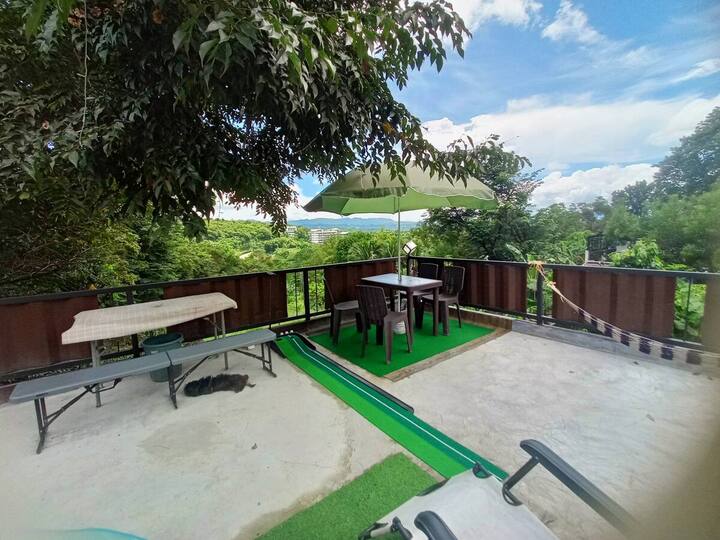 Rates at The Cubin in Rizal start at P4,431 per night. Book your stay here.
10 Relaxing Airbnb Getaways in Rizal for When You Need to Recharge in Nature
10 Relaxing Airbnb Getaways in Rizal for When You Need to Recharge in Nature
Kyzia Maramara | Mar 09, 2020
For more inquiries and more information on travel requirements, contact the Airbnb host.