This Futuristic Lakeside Airbnb in Laguna Will Let You Work Remotely in Style
Cure that cabin fever.
by Cristina Morales | September 01, 2020
The past few months have been rough on all of us, and while those of us who have the privilege of working from home have plenty to be grateful for, we'd be lying if we said that we weren't bored of seeing the same old stuff day in and day out. So when travel restrictions allow, why not head off to a place where you can practice social distancing and enjoy a change of pace? It may seem like a far-fetched dream, but this futuristic tiny house can make it a reality.
The Zen T-House at Bloc Camp Site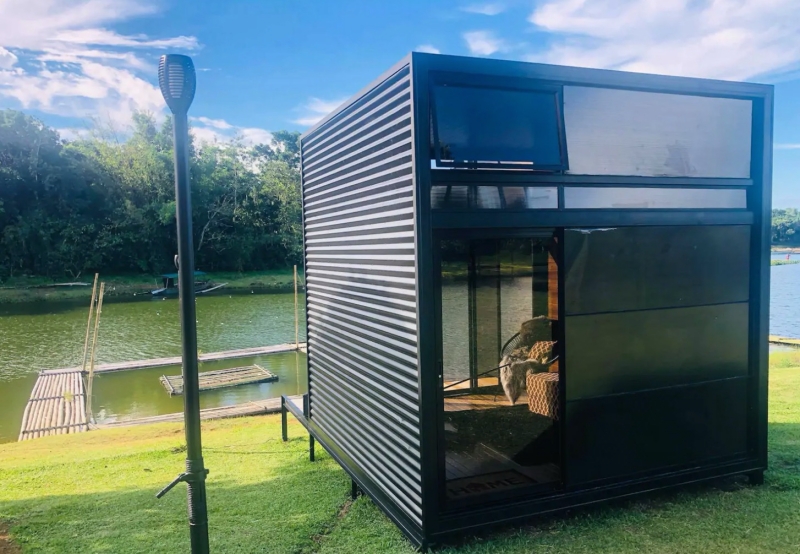 The Zen T-House at the Bloc Campsite in Cavinti, Laguna is an industrial container van-style tiny house that's perfect for solo travelers who are looking for extra inspiration and couples who just want a change of scenery. Situated right at the banks of Lumot Mahipon Lake (also known as Sierra Lake), these tiny homes let you work right in the middle of nature so you can take your breaks in the water or by admiring the greenery from your private deck.
Each tiny house has got a desk for your laptop, as well as WiFi access (though you do have to pay for your own WiFi consumption).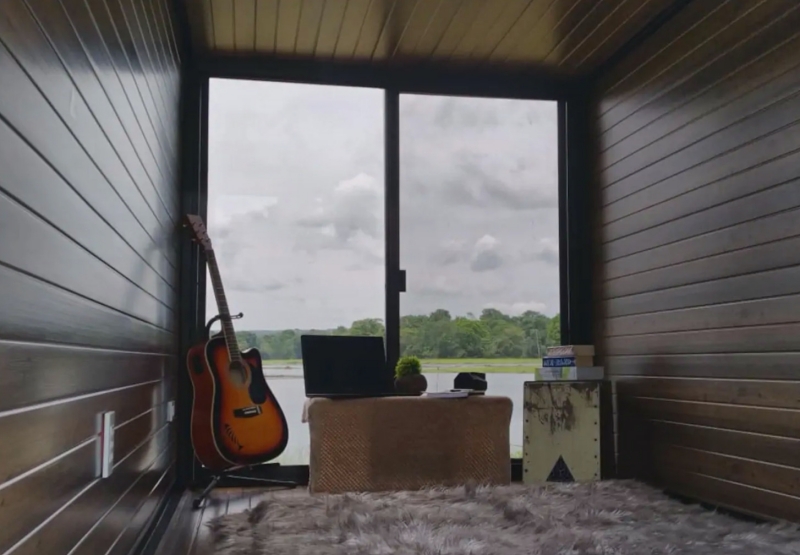 They've also got a loft bed you can retreat to at night (or whenever you want a power nap).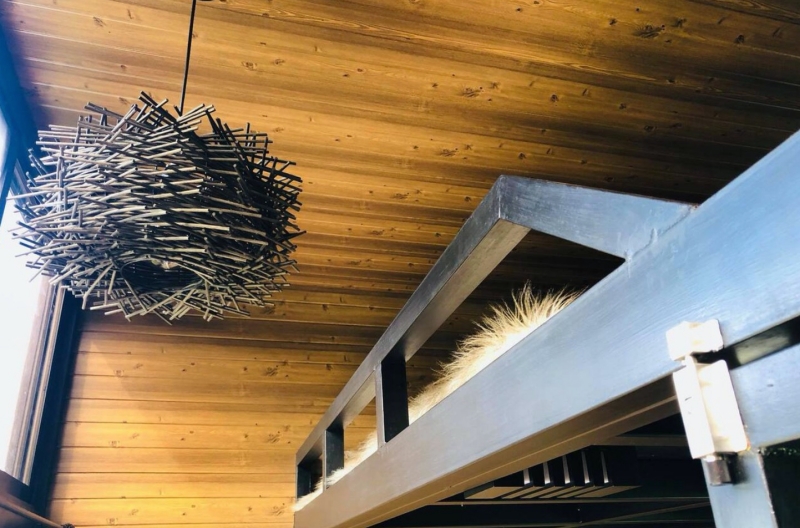 The T-house also comes with its own private deck — perfect for sunbathing and admiring the sunset.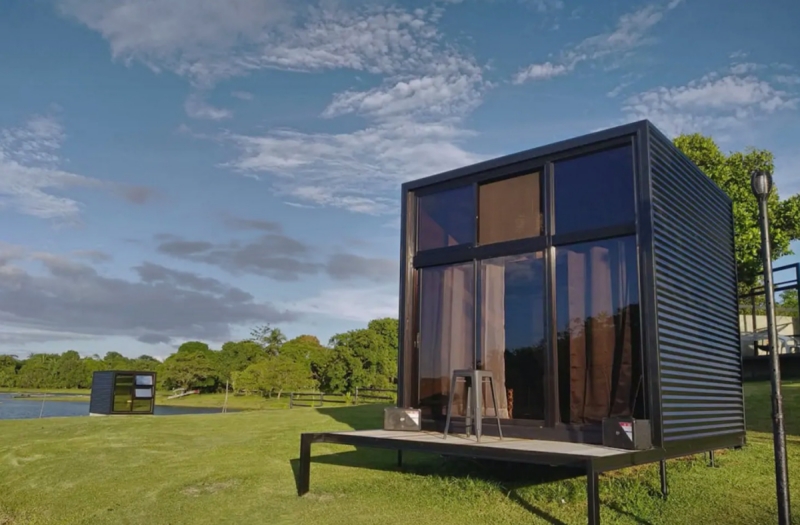 Cooking, dining, and toilets are shared with the rest of the campsite.
How to get there
Location: Brgy. Bukal, Bukal-Cansuo Road, Cavinti, Laguna
If you're driving, enter BLOC Camp Site through Waze or Google Maps. If you're commuting, ride a bus to Sta. Cruz, Laguna and drop off at the boundary of Pagsanjan and Sta. Cruz. Take a jeepney to Cavinti and drop off at the terminal of the town. Ride another jeepney to Brgy. Bukal and ask locals for the location of the campsite.
Book a stay here.
ALSO READ:
Reconnect with Nature in Style at This Unique Lakeside Glamping Tent in Laguna
Escape the City at this Glass House by the Lake in Laguna
Spend Your Next Barkada Getaway at This Floating Bahay Kubo