Dip Your Toes in These White Sand Beaches Near Manila
Enjoying white sand beaches doesn't have to be so far.
by Ina Louise Manto | August 28, 2020
Enjoying white sand beaches doesn't have to cost a lot of budget for plane tickets and accommodation. Sometimes, they're just a bus or car ride away, and the experience would be the same. Planning to take a quick break from the city? Here are some white sand beaches worth seeing:
Sombrero Island, Batangas
View this post on Instagram
View this post on Instagram
Batangas is a staple for quick getaways: it's only a two-hour drive from the Metro and you can already choose from plenty of beaches around the province. Some crowd favorites include San Juan and Calatagan but if you want to relax at a more secluded area, go to Sombrero Island.
Located in the municipality of Tingloy, this hat-shaped island is the home of a white sand beach and bountiful marine life. Pay the entrance fee (Php 200), bring your snorkeling gear and you're good to go. The island is small enough that you can explore it in an hour; take lots of photos on the hill!
How to get there: Take a bus bound to Batangas Terminal and ride a jeepney to Anilao or Mabini. At Anilao Port, rent a boat to Sombrero Island. Rental costs Php 4,000, which is good for 10 pax.
Puerto Galera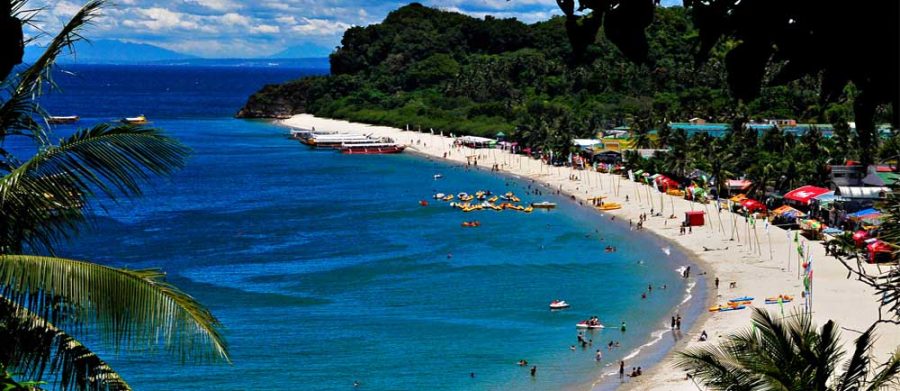 You don't have to travel to as far as Boracay to experience the same bar and music scene, water activities, and most especially, white sand beach. Located on the island of Mindoro, Puerto Galera is just a bus and ferry ride away from Manila, which is a much cheaper alternative than flying farther. There are plenty of accommodations and resorts around the town, so overnight stays wouldn't be a problem. If you have time to spare, you can also visit other attractions like the Tamaraw Falls!
How to get there: Take a bus to Batangas Terminal. At Batangas Port, ride a ferry to pier Balatero and it will take you to White Beach.
Nagsasa Cove, Zambales
View this post on Instagram
View this post on Instagram
When thinking of a Zambales beach getaway, you'd probably want to visit Anawangin Cove. However, this beach gets crowded easily. Go to Nagsasa Cove to get a much-relaxed vibe while enjoying the same pristine coastline. Nagsasa is just one of the breath-taking natural attractions that the 1991 Mt. Pinatubo eruption brought into life and the coastline is just mesmerizing: a beach tucked away in the mountains.
Of course, a trip to Nagasasa will not be complete without camping, which every thrill-seeker would enjoy. You can rent a tent for Php 500 per night, plus an overnight fee of Php 100 per person. If you're planning just a day trip, a 50-Peso entrance fee is charged and you can rent cottages for Php 100.
How to get there: Ride a Victory Liner bus to Santa Cruz or Iba, Zambales and drop off at Antonio Public Market. Take a tricycle to Pundaquit and rent a boat to Nagsasa Cove, which will take about 30-40 minutes.
Patar White Sand Beach, Pangasinan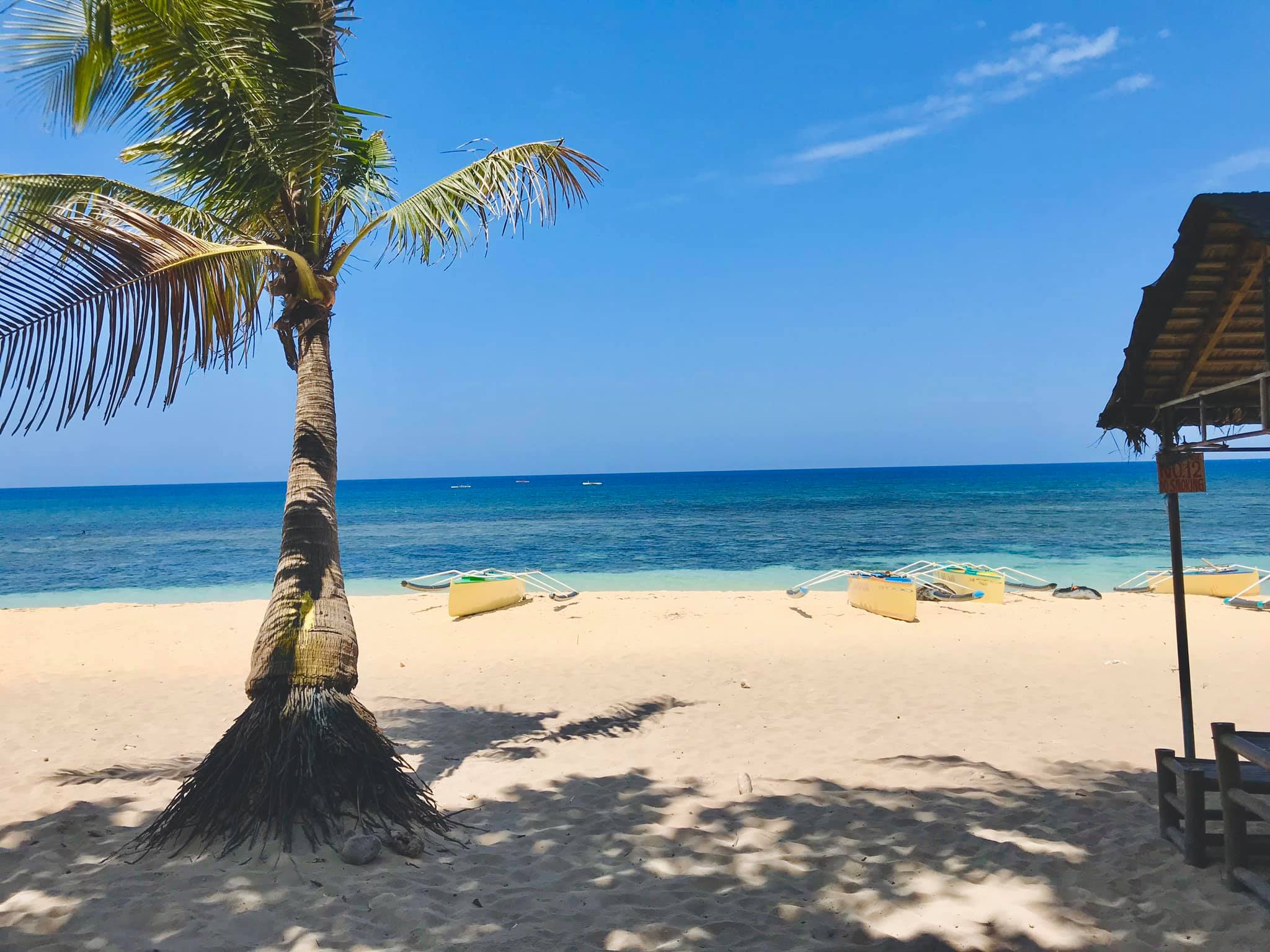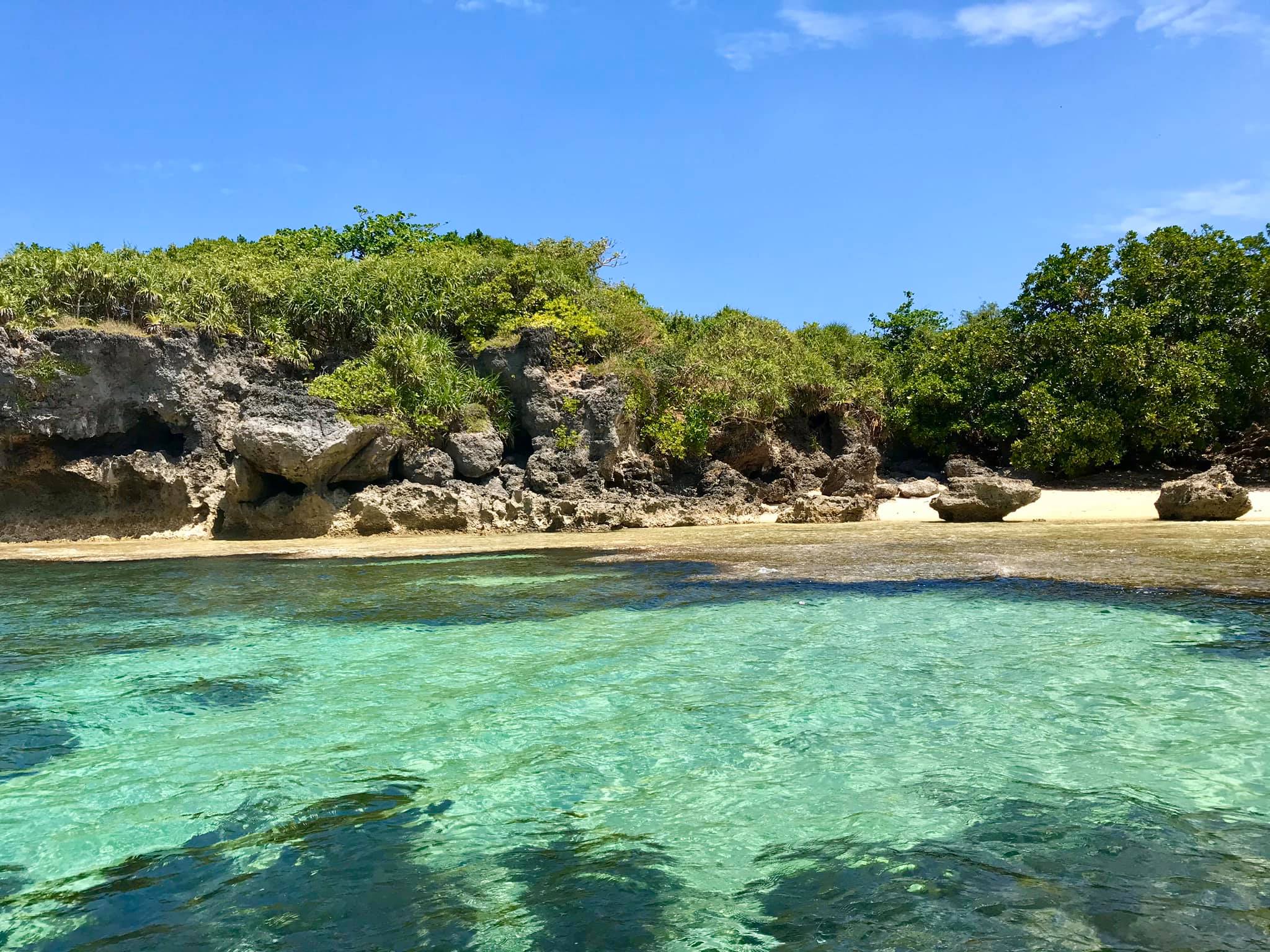 Nestled in Bolinao, Patar White Sand Beach is among the town's pristine beaches. What captivates tourists is its powdery sand beach, which dubbed Patar as the Mini Boracay of the North. Only cottages can be found here, as well as uninterrupted views of the West Philippine Sea. It's perfect for when you just want to get lost in the natural beauty of nature.  The entrance is also free!
How to get there: From Pasay or Cubao, take a bus to Bolinao, Pangasinan. Then ride a tricycle to Patar White Sand Beach.
Laiya, Batangas
Laiya Beach
may be a common destination for a beach getaway but it doesn't take away the fact that its white sand beaches will always be captivating. There are plenty of water activities you can do, from jet skis and island hopping to the most thrilling rides. Accommodation wouldn't be a problem too, as you can choose from cheap cottages to luxurious resorts.
How to get there: Take an ALPS bus to San, Juan Batangas. Drop off at the Municipal Hall and ride a jeepney to Laiya.
Have you visited any of these beaches? Tell us below!