The One-Month Weekend Travel Plan Challenge: October Edition
Have a quick escape every weekend for a month!
by Tynne De Leon | October 10, 2016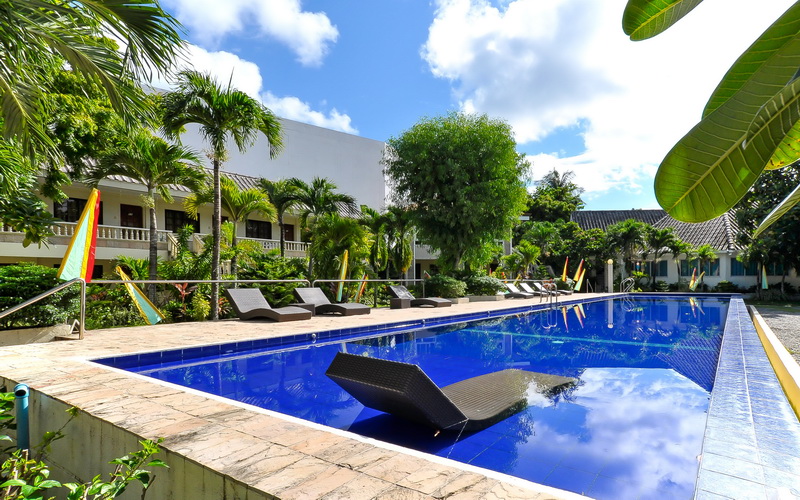 We've always wanted a sweet escape somewhere along our hectic 9-6 routine in our office cubicles, so why not do it every weekend? Make those 48 hours memorable by taking this challenge which will surely get you out of stressville:
Weekend 1: Foodtrip at Boracay
Aside from the famous white sand beach and the water sports that you can enjoy here, you can veer away from the usual island activities and go food hopping! Since Boracay is undoubtedly one of our most famous tourist spots in the world, it has a little bit of everything: from the refreshing beach life to great eats. You definitely want to "cheat" here!
Breakfast: Real Coffee
Have a hearty breakfast at Real Coffee, and try their famous calamansi muffins! Tasting these unique and yummy treats has become a rite of passage in Boracay, so you wouldn't want to miss this. The muffins cost PHP60 each and PHP325 for half dozen. You can also buy them for your pasalubong, and there are other delicious flavors you can enjoy like the banana and carrot muffins.
Real Coffee is located at 2nd Floor Sea World, Station 2. Check out their Facebook page.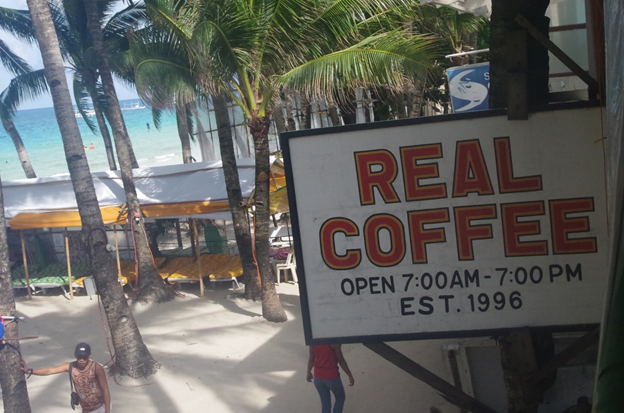 Lunch: The Boracay Toilet Restaurant
If you're looking for a quirky restaurant that will look great on your Instagram feed, we've just found the place! You've probably heard about The Boracay Toilet Restaurant. It's a place famous for the, um, unique theme and eccentric food presentation that is definitely intriguing. But despite from its not typically appetizing interiors, the food tastes really great. So great you won't mind the awkwardness of being inside a toilet. One customer even described the place as "the only toilet you (will) come out full."
Boracay Toilet Restaurant is located at 2nd Floor, Balabag Plaza, Station 1. Visit their Facebook page.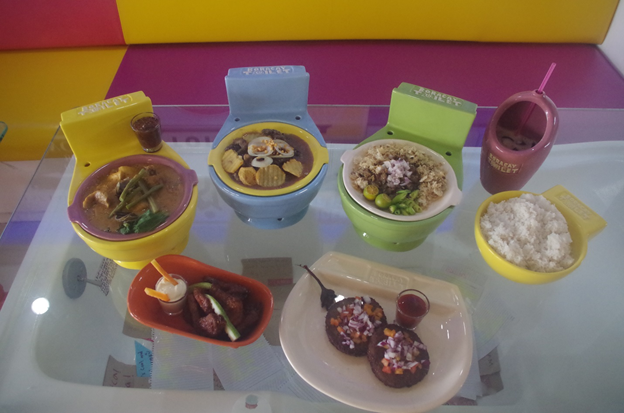 Dinner: The Lobby Lounge at Crown Regency Beach Resort
If you're the kind of person who fills their belly every chance they get, head over to The Lobby Lounge of Crown Regency Beach Resort at Station 3 and devour their sumptuous international buffet! They have lots of delicacies to choose from and we definitely recommend their scallops.
Conveniently located at the beachfront, dine in style under the stars while you get serenaded by their live acoustic band. For reservations, call 288 1888.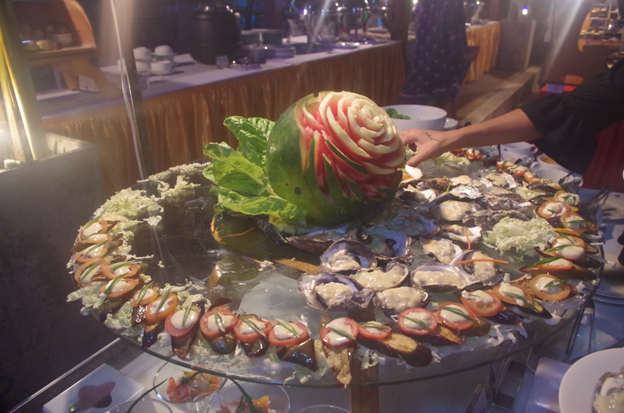 For a comfortable and budget-friendly stay in the island, check out the Casa Pilar Beach Resort at Station 3. Book here.
Weekend 2: Soak in Nature at Lake Pandin
There comes a point when you don't have the time and energy to organize a weekend trip anymore yet you still want to unwind somewhere outside the metro. Worry not, Lake Pandin in rustic San Pablo, Laguna is just a few hours away from the city, and it will give you a relaxing weekend in the countryside.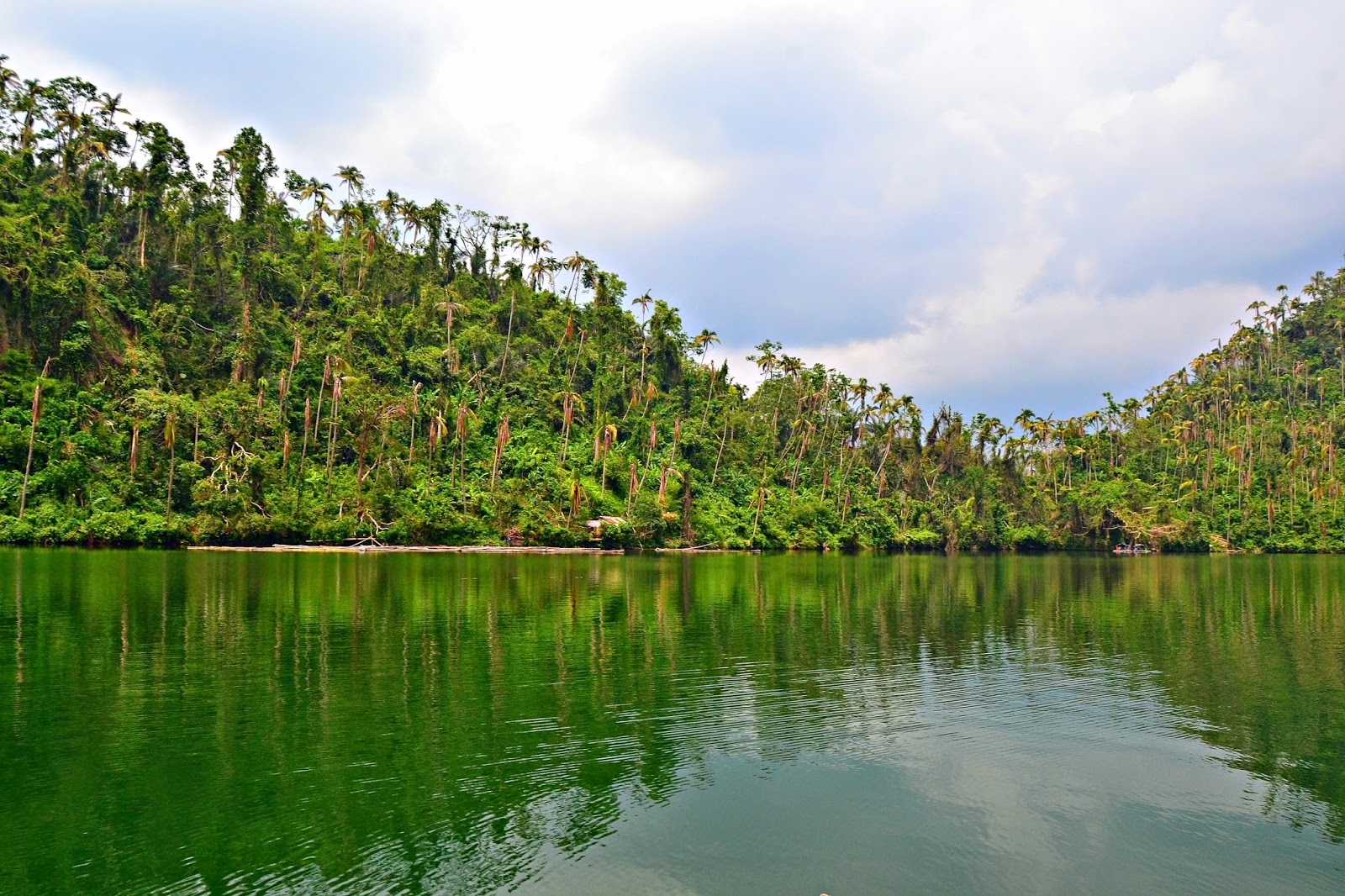 You can take swim in the lake, or just marvel at the place while riding a bamboo raft. Most visitors eat their lunch on the raft, and you can order them beforehand. Not only is the food great, it's also budget-friendly! For a maximum of PHP500 each, you and your friends will already have your bellies full while going on the Lake Tour. You can also bring your packed lunch and pay PHP180 for the floating bamboo raft. You can also rent bamboo cottages for PHP500 and stay overnight! The tour also includes a hike to see the nearby Yambo Lake, so if you really want to be close to nature, this is the place.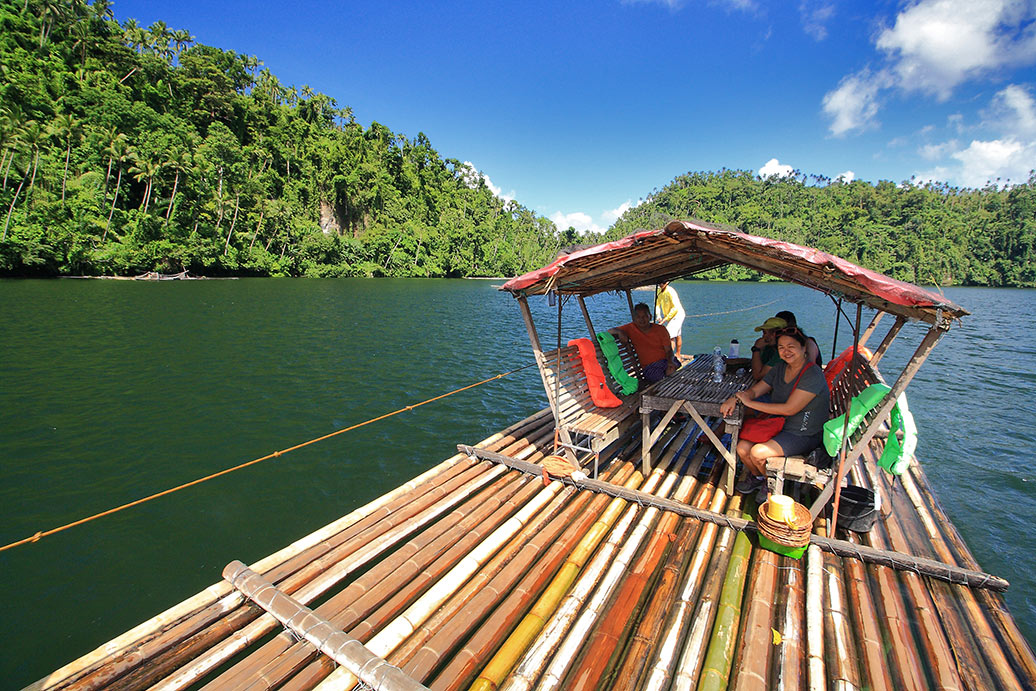 If you want to reserve a raft and make special lunch requests, contact Tina Abrego at 09079952983 or Aling Siony at +63929 978 9565.
Weekend 3: Glamping in Cavinti, Laguna
Glamping is camping, but made more comfy and homey. There are a lot of glamping spots in the country, but if you're searching for somewhere nearby, head to the Bloc Camp Site in Lumban, Laguna.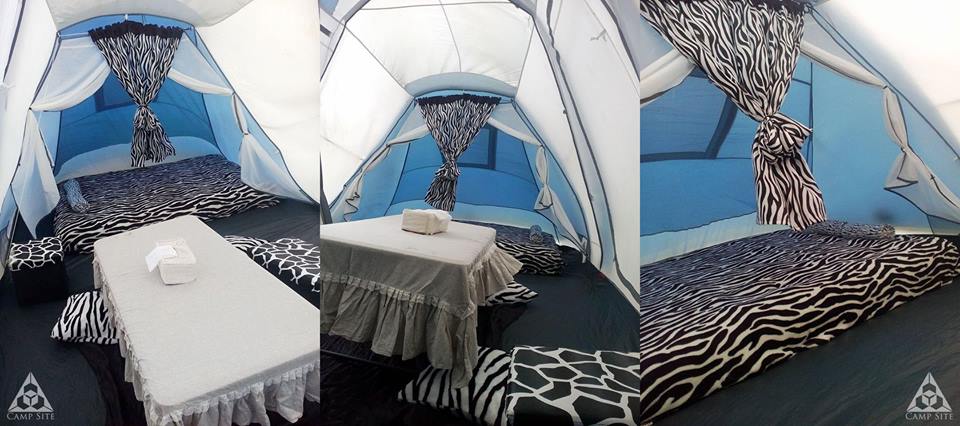 They have a lot of quirky options here—from floating docks to big tents, there's even a kubo-tel lounge! You can have breakfast and dinner at the floating dock, and camp at a floating camp site. And if you've always wanted to watch your favorite rom-com film under the stars, they also do movie screenings by the lake when the weather permits.
You can check-in any time after 2 P.M and check out at 11 AM. For groups of eight, you can glamp at the 3XL Tent that comes with bedrooms, lounging rattan chairs and tables and foldable camping chairs for your glamorous outdoor needs. Plus, it's smoker and pet owner-friendly.
You can also choose to have full privacy or mingle with the owners (who sometimes come by the area) and take a tour of the place and discover the other activities they offer.
For lunch or dinner, go and hang out at Bloc Camp Café. They serve specialty dishes and exotic food that are definitely worth sampling.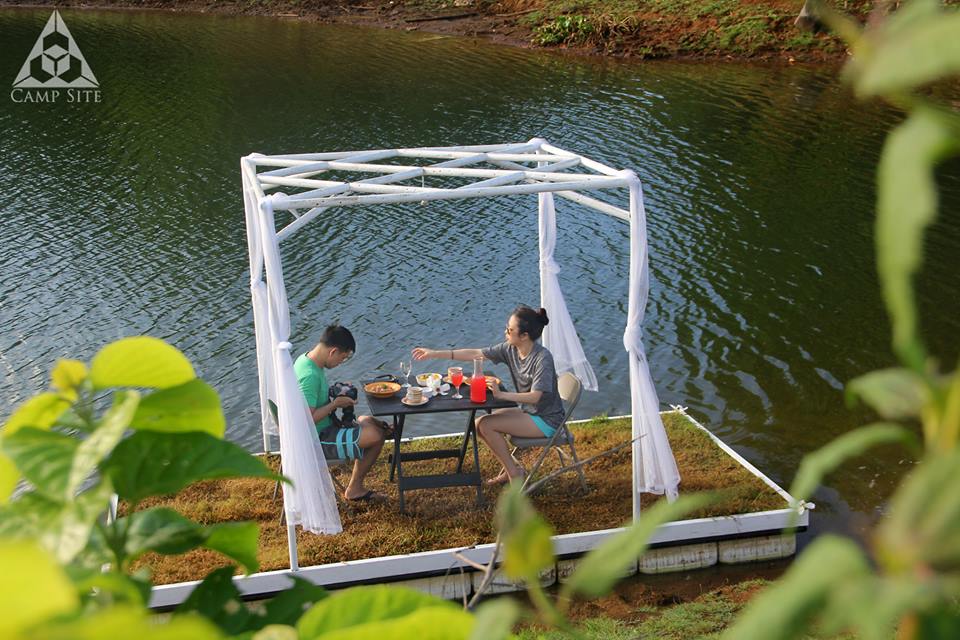 To book, just contact 09369699644 or 09182131212 or book here. Also read 9 of the Best Glamping Spots in the Philippines.
Weekend 4: Ultralight Plane Flying in Pampanga
If you're an adrenaline junkie with an incessant craving for adventure, rough it out by trying the Ultralight Plane Flying in Angeles, Pampanga!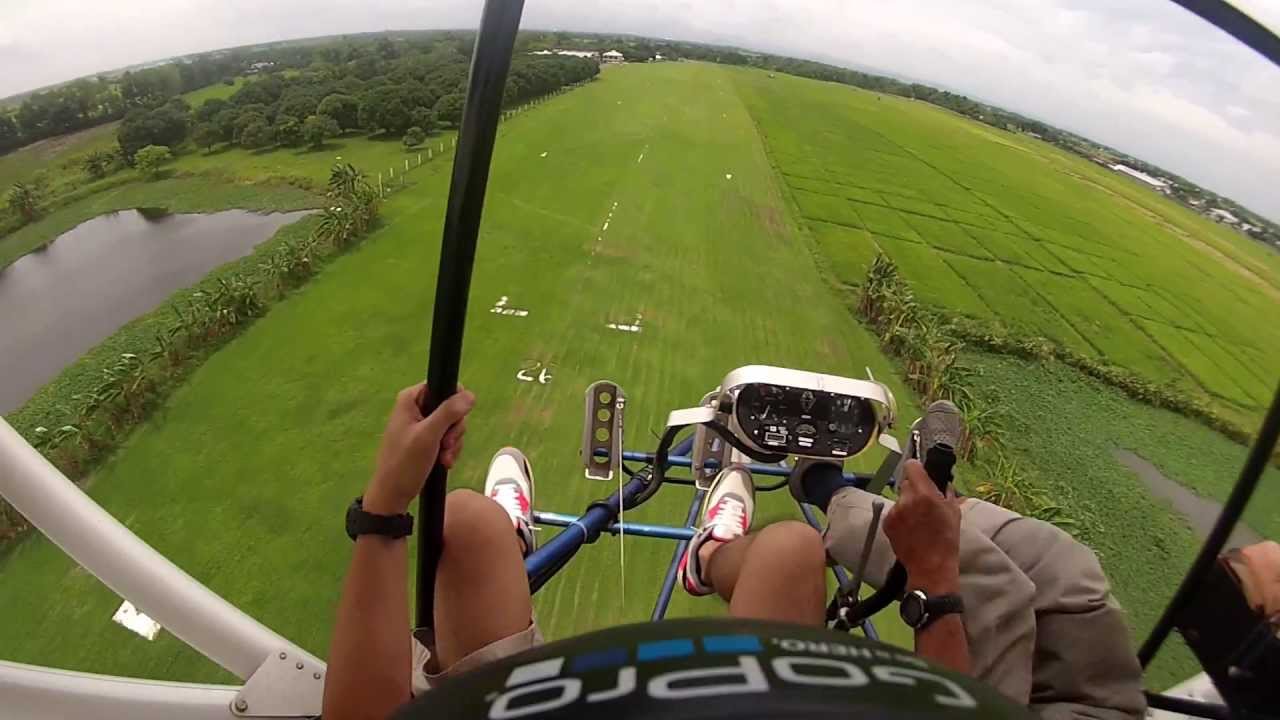 Learn to fly a lightweight aircraft with qualified instructors. If you think you have a passion for flight, you can get a short-trial (10-12 minutes) for PHP1,848, or a one-day trial for PHP2,466.
The one-day trial includes other benefits such as use of the swimming pool and you get access to dine at the rooftop café with the pilots, maybe even have a barbecue.
If you enjoyed the experience, you can sign up for a full membership where you can get trained for a full course (30 flying hours) and rent any of the club-operated ultralights by paying the solo rate. See the rates here.  And for more details, click here.
If this super fun experience isn't in your bucket list yet, we suggest you put this on top!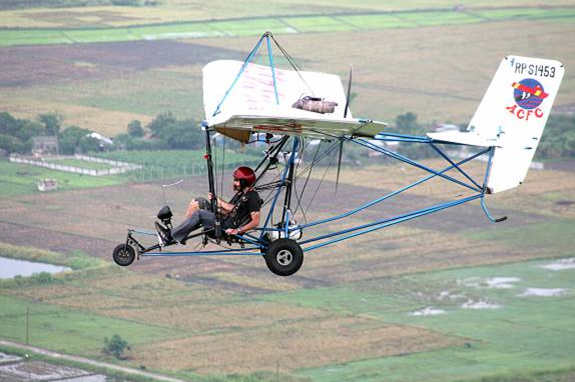 Craving for more adrenaline-inducing activities? Read 5 Extreme Activities for Adrenaline Junkies in PH.
Which of these are you doing this weekend? Tell us below!