8 Alternative Team-Building Places for Young Startups
Ready to take one for the team?
by RJ Firmeza | August 22, 2016
A team with a solid foundation is vital for a start-up, therefore, teamwork is the key to success. The formula to get that sense of chemistry going is a bit complex. It's something you really can't build during office hours, so the process has to be done outside the work space, but don't worry about figuring what those might be, because we've compiled some proactive team building activities here.
To help you out, this list is tailored for young start-ups populated by twenty-somethings or, basically: millennials.
Breakout
Startups will always be flooded with problems and you have to plan, solve and escape as a team. Just like Breakout, where every second counts. It's a collaborative and communal experience that'll leave your team entertained and motivated to collaborate on the next working day.
Forest Club Eco Resort
Bring your team to Forest Club where they can be out in the wild and unleash their instincts. Challenge them to cross the 10-foot high forest canopy walk; let them crawl for their life at the mud crawl; and make them traverse using the bamboo raft.
Laser Tag
Strategy and adaptability are key factors for start-ups. A fun activity like Laser Tag can bring out these traits from your team. It'll get everyone to collaborate towards success. Plan your next team-building activity at LazerXtreme.
Mystery Manila
Unleash the inner Sherlock and Nancy Drew in your team at Mystey Manila. Your organization will be tasked to solve mindboggling mysteries. The good news is that they also offer missions tailored for team-building development. What a steal!
Tanay Adventure Camp
Another outdoor option for your team is Tanay Adventure Camp. Here you can elevate your whole company, literally, through activities such as basic rappelling, wall climbing and the zip line.
Hiking Adventure
A simple hiking daytrip can help the team's mental fortitude, plus it'll allow them to experience nature, something they can't do at their cubicles. Arrange your hiking trip at mountain locales like Batulao, Pico de Loro, and Maculot.
Poké Tour MNL
A Poké Tour is probably the most millennial team building activity you can do and it should probably work because it's Pokemon Go right?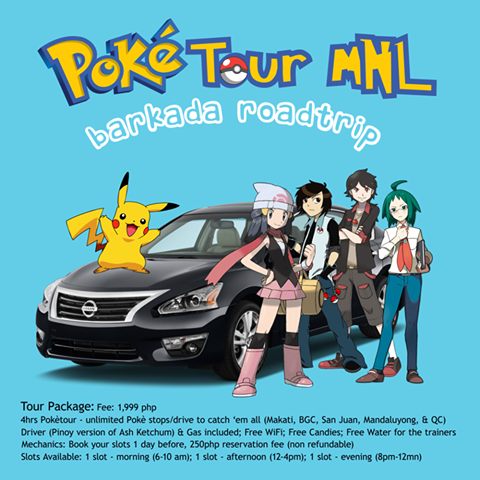 Sandbox
Treat your team to a unique outdoor adventure at the huge playground that ius Sandbox: a giant swing; an aerial walk challenge; a roller coast zip line; the adventure tower (where they can free fall); outdoor archery; and a thrilling ride with the ATV or UTV rides. Your team will surely be pushed to the limit with all these activities.
What other team building activities can you suggest? Shoot us your recommendations below!