Treat Yourself to a Scenic Getaway at this Mountainside Cabin in Batangas
You'll feel like you're on top of the world.
by Ina Louise Manto | March 24, 2021
If you're looking for a sign, here it is: yes, you deserve a break. Especially if it's a gorgeous location that allows you to have a relaxing time without driving too far from the city. Just a two-hour drive from the Metro, this modern cabin in Calaca, Batangas will let you wake up to the best views of nature.
Mountainside Cabin by Camper and Cabin
Cabins are usually quaint and rustic, but this mountainside cabin in Batangas is completely the opposite. Nestled on top of a hill, Camper and Cabin's modern home is an architectural masterpiece that takes cabin stays to a whole 'nother level.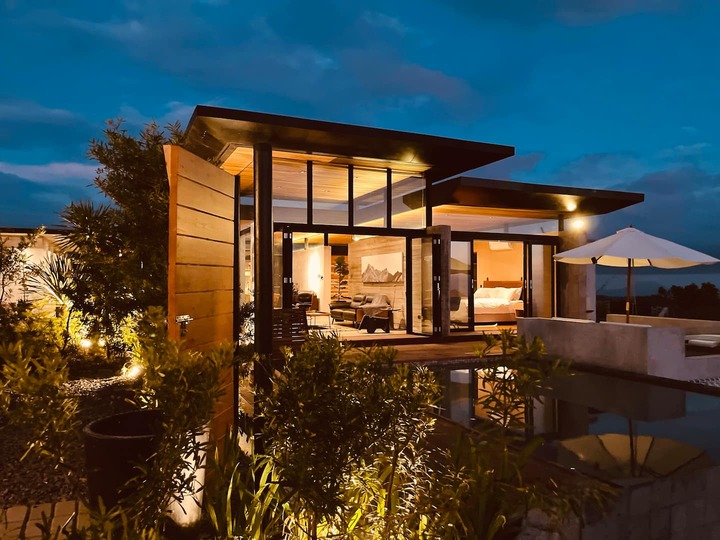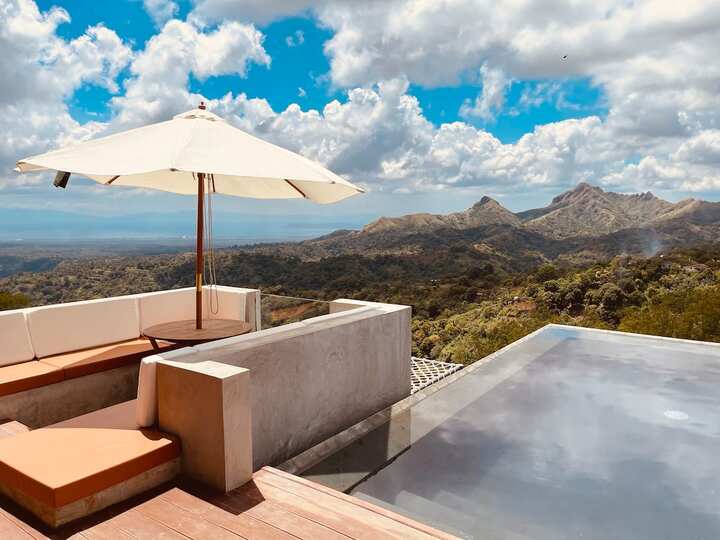 Boasting industrial design, sleek interiors, and open spaces, this modern cabin offers the best of both worlds: hotel-like living and the best views of the ocean and the sea. With floor-to-ceiling glass panels around the house, you'll get a stunning 360-view of Mount Batulao, Nasugbu's farmlands, and Balayan Bay's glistening waters.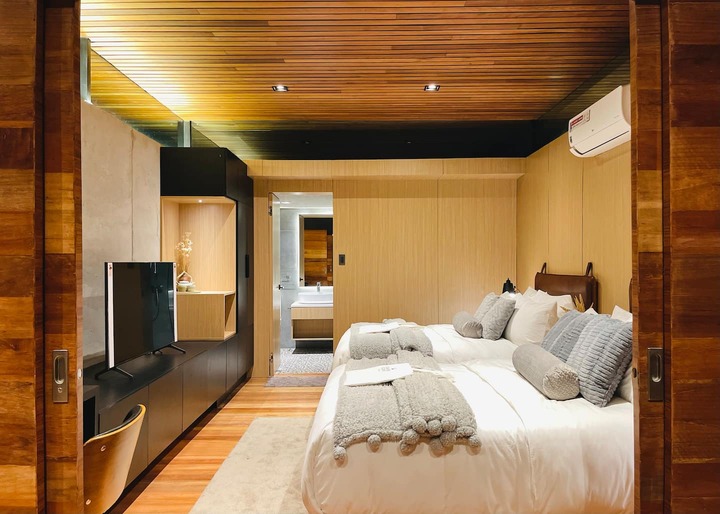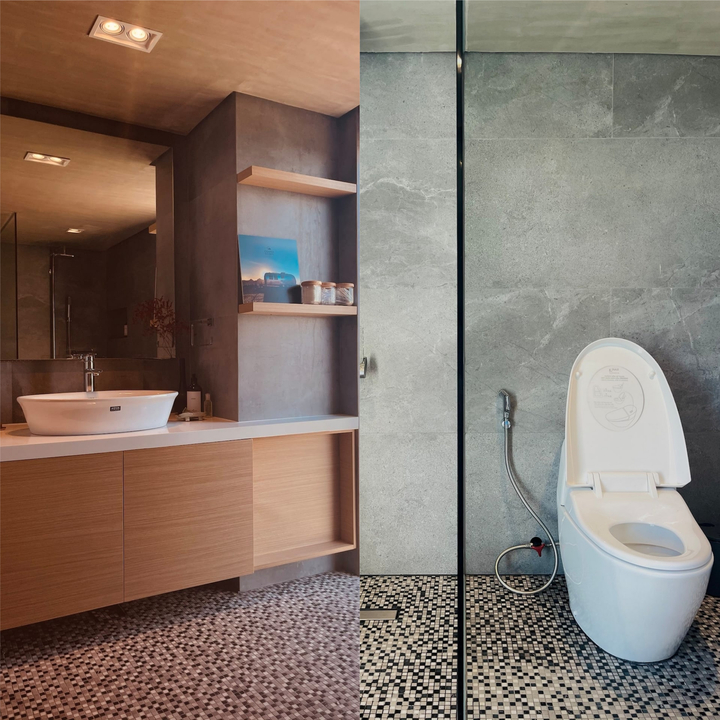 This gorgeous cabin has two bedrooms that can accommodate up to six to eight people. It also comes with an en suite bathroom that allows you to appreciate the view even when you're in the shower.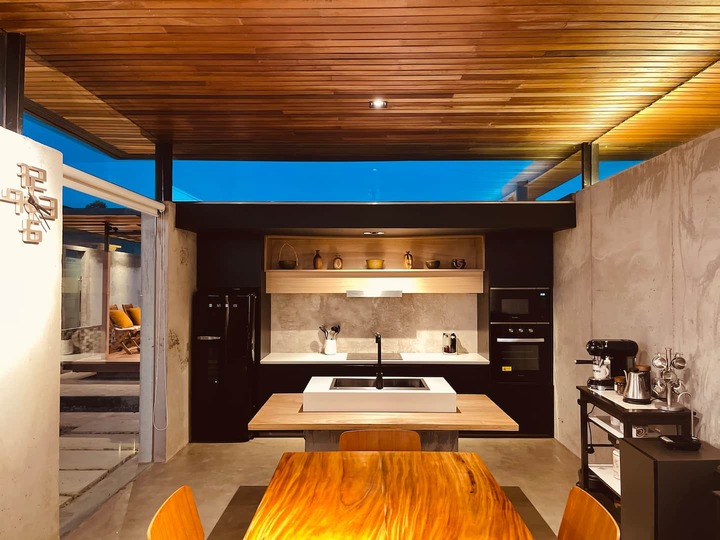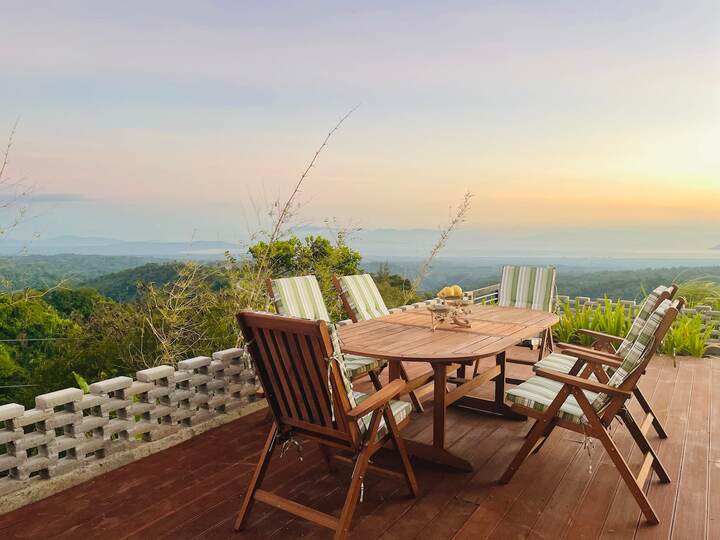 At a gorgeous cabin like this, you'll never want to leave — even to grab a bite (though if you'd really want to, the restaurants of Tagaytay are just a few minutes away).  You can prepare your meals at the sleek kitchen equipped with everything you'll need to whip up scrumptious meals: an electric stove, microwave, oven, dinnerware, and more. If you don't want to dine indoors, you can appreciate the view even more at the outdoor grill and breakfast area. With a view like that, you won't mind waking up a little earlier than usual.
The cabin also has a spacious infinity pool where you can watch Batulao's sunset while cooling off.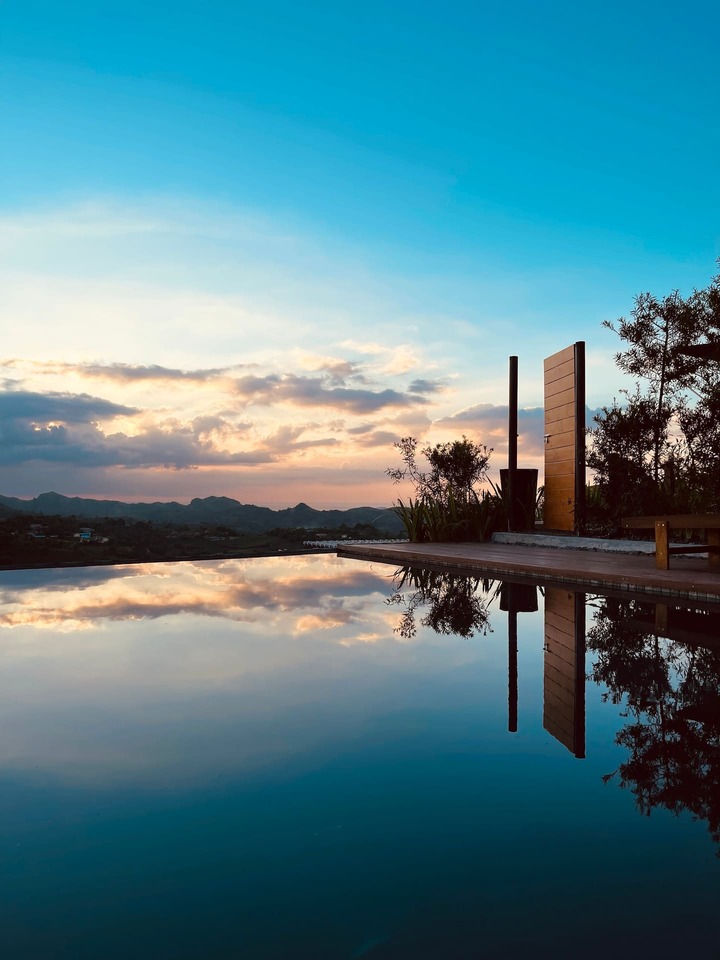 The pieces of appliances and furniture are carefully thought out for a relaxing stay: from the coffee station that would make coffee lovers swoon to the living room with mid-century furniture.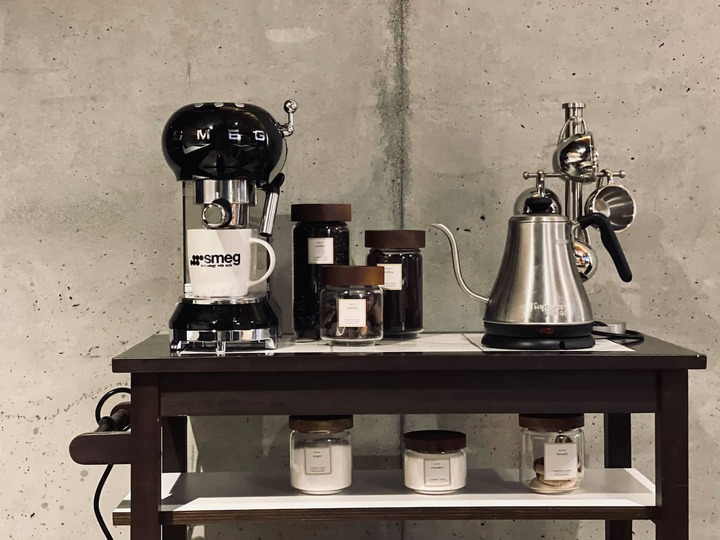 It even has a vintage turntable when you feel like dancing to some good tunes.
Rates at this mountainside cabin by  Camper and Cabin start at P25,000 per night.
For more information and bookings, visit this Airbnb listing.
READ MORE:
Live Out Your Boho Dreams at This Unique Trailer Airbnb Near Tagaytay
This Treehouse by the Ocean in Batangas Has a Private Pool With a View
These Themed Suites in Tagaytay Have the Most Gorgeous Views of Taal Lake
Get Your Much-Needed Retreat at This Cabin in the Clouds in Tanay