This Treehouse by the Ocean in Batangas Has a Private Pool With a View
Enjoy the sea breeze.
by Meryl Medel | March 24, 2021
Have you had too much of the urban jungle? Buildings towering over you, noise constantly distracting you, pollution all around you. It all gets a bit too much. You need to set aside time for some R&R and get in touch with nature once again. And if you're in desperate need of R&R, this traditional Filipino treehouse on top of a hill should be your next staycation destination.
All photos are from Tree House by the Ocean in Airbnb.
Traditional and rustic living
Sitting on top of a hill and overlooking the ocean, this Airbnb would allow you to immerse yourself in the beauty of nature.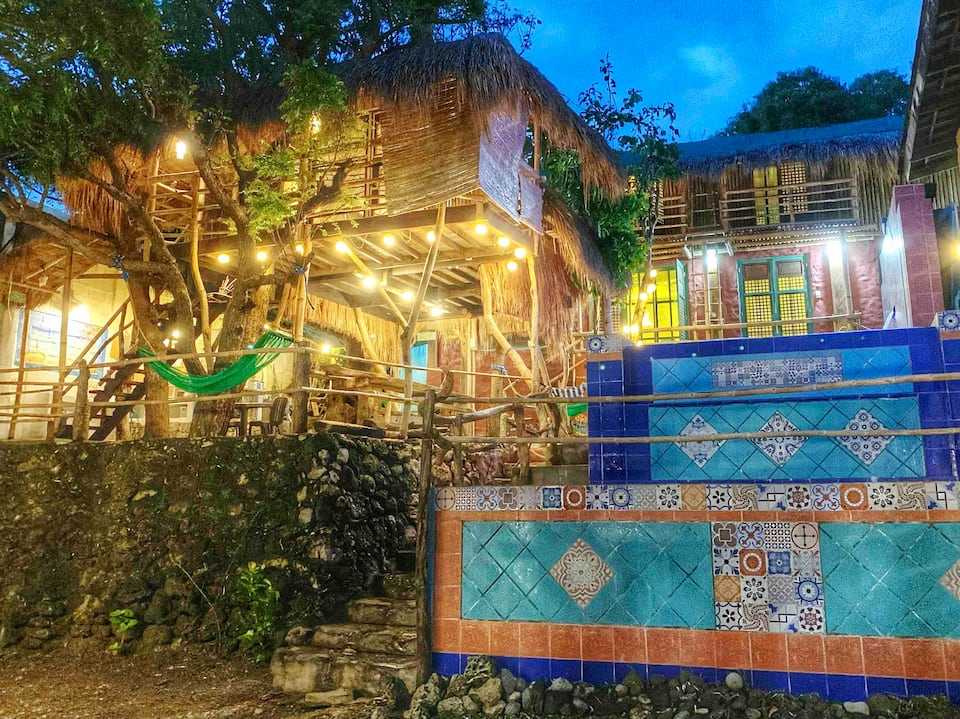 Handcrafted with bamboo, hardwood tree trunks, and cogon grass, the treehouse features one king-size bed in its main space, which can accommodate up to three persons. While the place isn't airconditioned, the sea breeze is a good (or even better!) source for some cool air. The bed also has a kulambo or mosquito net around it to protect you from bugs while sleeping.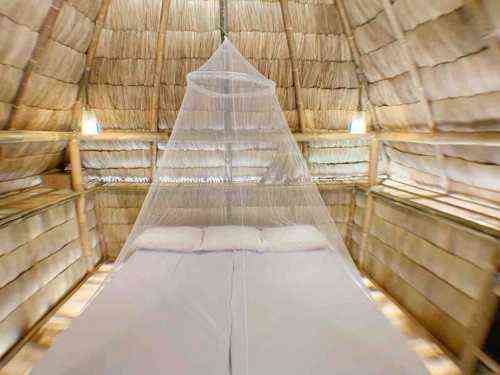 Just outside the bedroom in the treehouse is a hammock — perfect for lounging around in with a good book.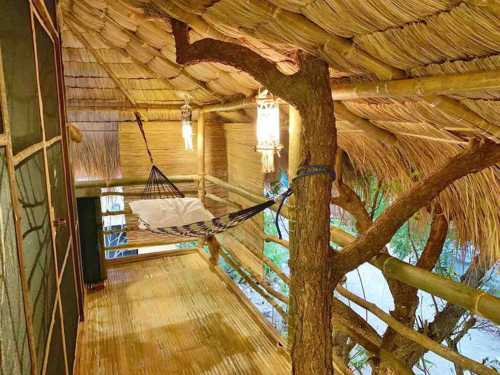 Beside the treehouse is a small private pool with an idyllic view of the deep blue sea, where you can take a quick dip while enjoying the fresh sea breeze.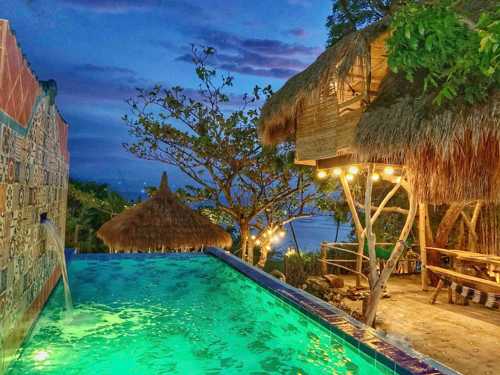 Old world kitchen
Below the treehouse is the dining area and kitchen. And not just any kitchen, but one the owners describe as "an old world outdoor kitchen." You can prepare your own food in an Italian old world kitchen using the outdoor griller and even the firewood pugon! You'd be able to make some delicious food you won't usually get in the urban metro.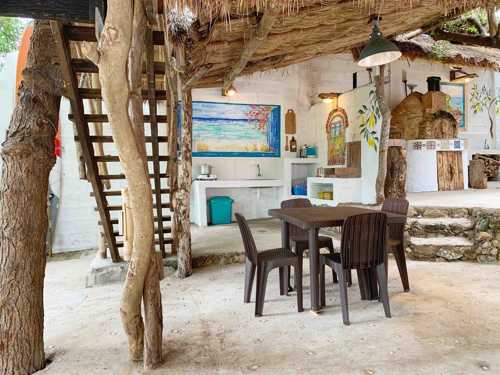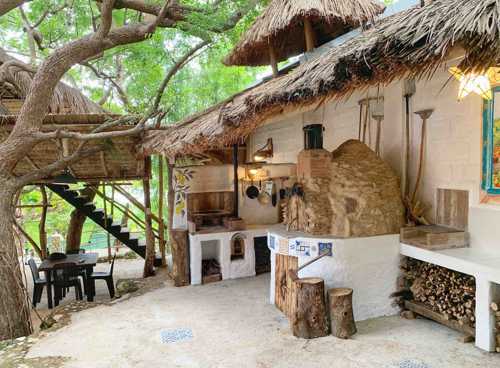 Down the coral reef beach
When you get down to the beach, you can simply kick back, relax, and soak up the sun. During low tide, you could marvel at the beautiful coral reefs and maybe even go snorkeling to see them up-close. Or if you want to get active, you can make the most of the property's kayaking equipment, free of charge.
If you're also interested in seeing sights, the historic Cape Santiago Lighthouse is nearby this Airbnb, so you can easily add it to your itinerary. Just make sure you've got all you might need (food supplies, insect repellant, snorkeling equipment, etc.) to make the most out of your stay.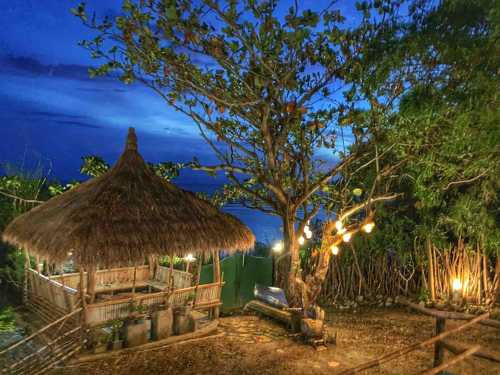 The Tree House by the Ocean Airbnb is located at the very tip of the Calatagan Peninsula. For more information, check out their Airbnb page.
Book your stay through Airbnb.
READ MORE:
Seas the Day: Enjoy the Sun and Sea at this Beachfront Resort in Calatagan, Batangas
This Batangas Airbnb Has a Resort-Worthy Private Pool
Get Your Vitamin Sea Fix at These 8 Batangas Beach Resorts
Have a Grand Time Diving Batangas' Best Reefs at This Luxurious Anilao Resort