Hold Your Next Family Summer Outing at This Spacious Tali Beach House in Batangas
There's enough space for your whole clan and access to private beaches.
by Ina Louise Manto | April 22, 2021
Bringing the whole family together can be a tricky event to organize; from choosing the best date to finding the perfect venue. If you're looking to have your next summer getaway with the clan, this spacious house in Nasugbu, Batangas would be the perfect venue for creating new fun memories:
The Lighthouse at Tali Beach
Located in Tali Beach Subdivision in Nasugbu, Batangas, The Lighthouse is the ideal summer outing venue for big families looking for a peaceful getaway. Boasting four floors, this modern home has access to five different private beaches in the area, which you can easily visit via walking or a quick car ride.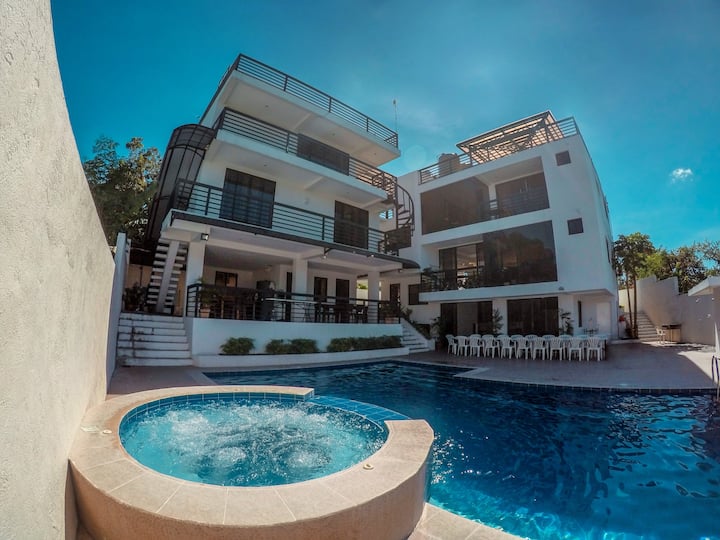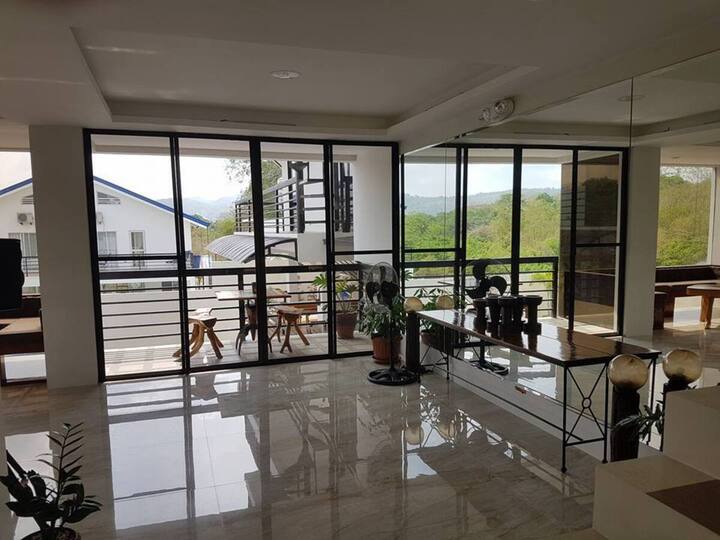 With a place this spacious, it can be the perfect venue for your whole clan. However, the Airbnb rate of P31,000 per night only covers up to 20 persons; an additional P1000 per person is charged when going over the maximum limit. But this will be worth it with all the amenities that can be enjoyed at The Lighthouse.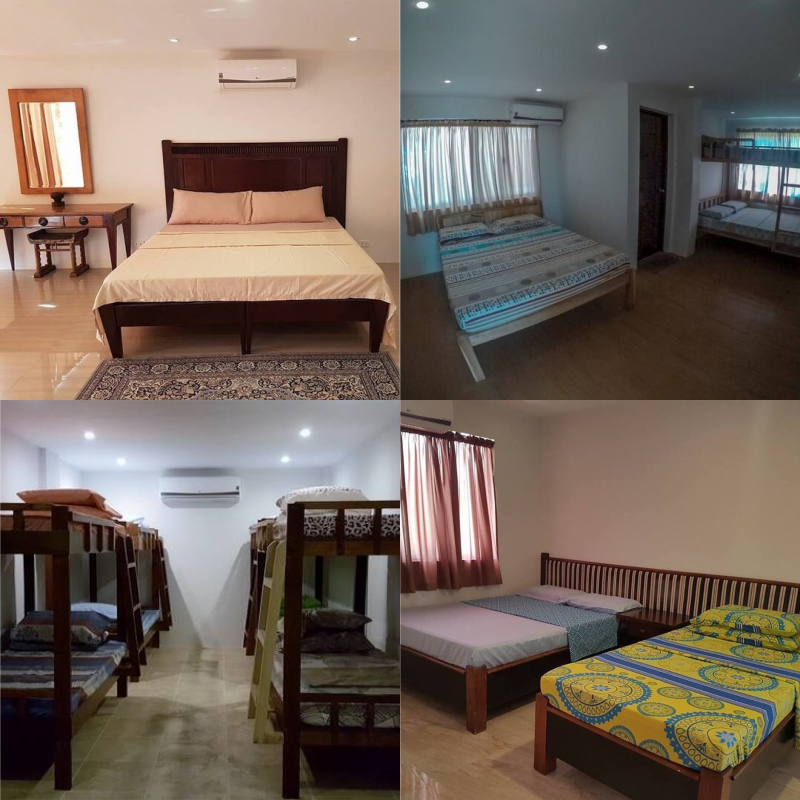 It has five bedrooms with different sleeping arrangements: from bunk beds to queen-sized beds. The master bedroom covers the entire third floor and has access to two different balconies. The room also comes with LED TV with cable.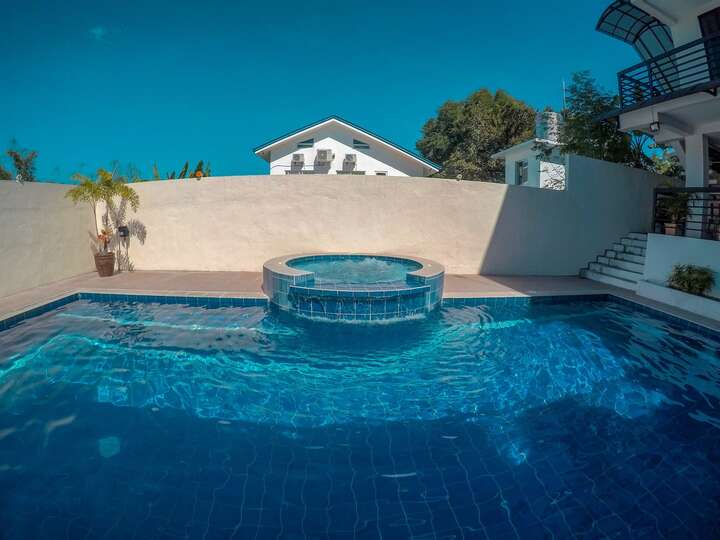 Sure, you have access to five different beaches but the fun starts within the property. There's a 6m x 11m pool and a jacuzzi, perfect for night swimming after a day of beach hopping.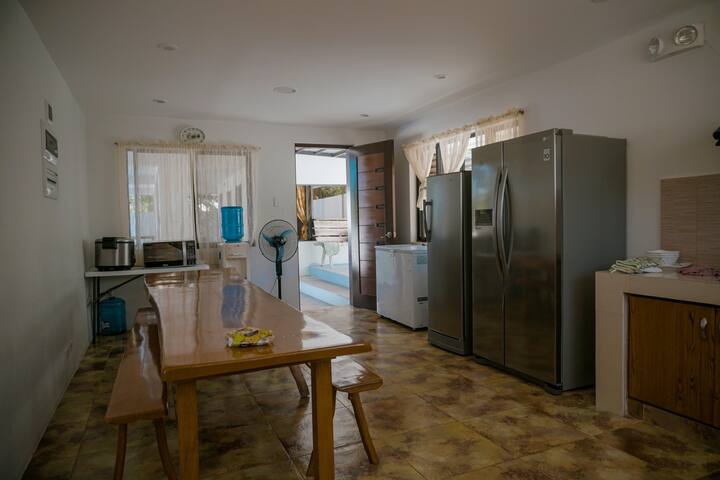 Guests can bring their own consumables and use the two kitchens, which are found at the main house and casitas. These kitchens are equipped with two refrigerators, a chest freezer, and appliances and utensils needed for cooking and eating.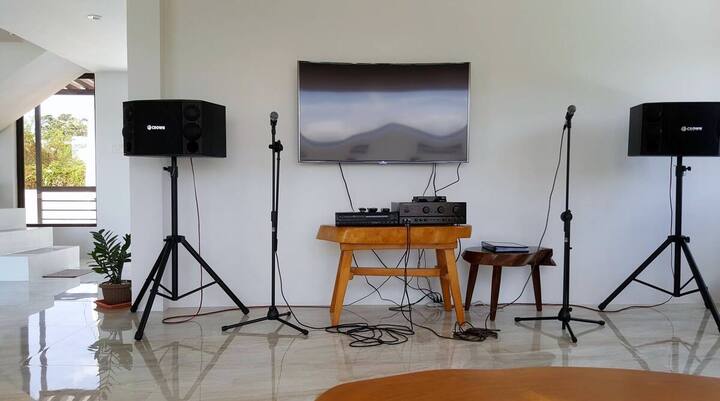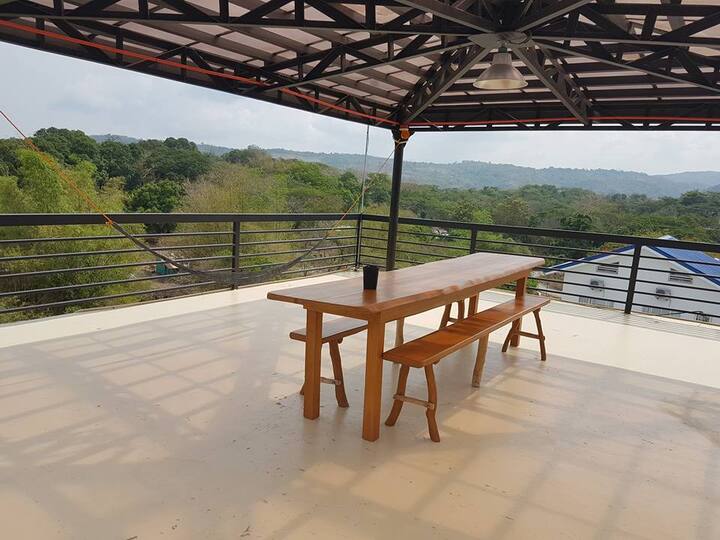 There's plenty of dining areas too, whether it's by the pool or the roof deck. Don't miss out hanging on the roof deck; it has the best view of the nearby oceans and surrounding greenery. For adults, there's also a bar area and a sound system set up with microphones. This house is really made for families to bond and have a good time!
If you're driving, there's enough parking space for up to six cars. Buses are not allowed to enter the subdivision, but 22-seater coasters are allowed entry.
Requirements before your stay
The Lighthouse's LGU requires COVID-19 tests or barangay clearances.  A list of all the guests' names as well as vehicle plate numbers should also be sent to the host one week before your stay.
The Lighthouse at Tali Beach is located at East Wind Place, Tali Beach Subdivision, Brgy. Balaytigue 4231 Nasugbu, Batangas.
For bookings and inquiries, visit this listing.