These Milk Tea Shops in Tagaytay Overlook a Breathtaking View of Taal
Get a sweet drink *AND* a view!
by Meryl Medel | December 18, 2020
It always has been easy to find a slew of recommendations for cafes with a great view. But what if you want a view but you're not a fan of coffee? An alternative to the usual cup of coffee could be sweet and creamy milk tea, so here are a couple of milk tea shops in Tagaytay that could give you a sweet drink and a breathtaking view.
Sip n' Brew by Miara Cafe
This cafe is situated on the rooftop of a building, where you can see an amazing view of Taal. The wide space is essentially divided into two parts: one covered with a roof where most of the seats are, and another that is open all around and serves as a "balcony" for that unobstructed view of the picturesque scenery around.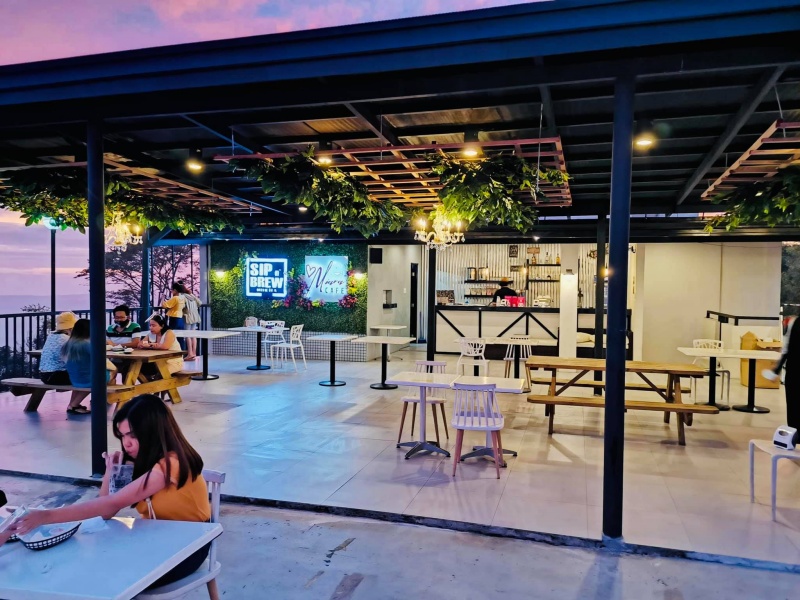 In the sitting/dining area, there are a lot of plants hanging from the roof and a greenery wall dedicated to the cafe logo that both add to the charm of the cafe.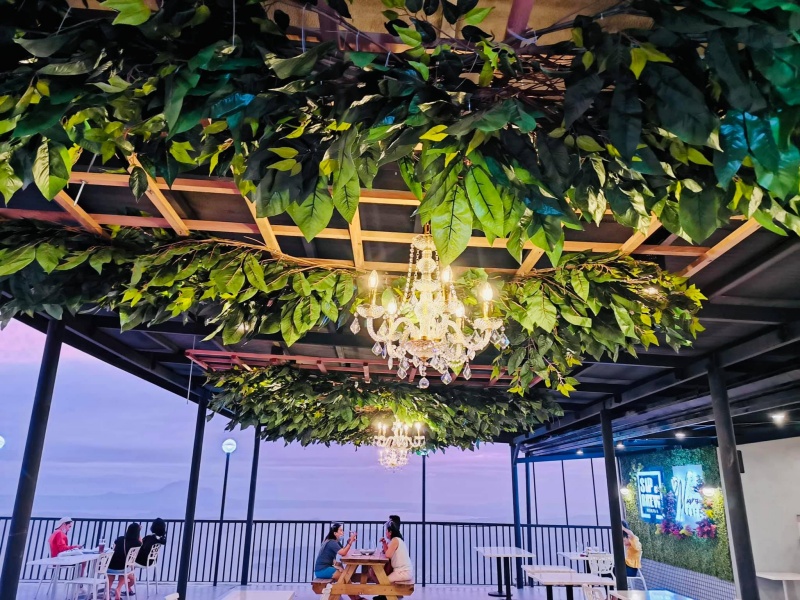 You can find a variety of classic milk tea flavors and fruity teas, as well as their own unique flavors like SnB Taho Milk Tea, SnB Taho Brown Sugar, SnB Meiji Berry Choco, and SnB White Rabbit.
Location: Mendez Crossing West, Tagaytay, Cavite
Contact: 0917 193 0700, 0915 397 5994, Facebook, Instagram
King & Queen Tea
Located beside Viewpoint Inn, this milk tea place boasts of its great spot to enjoy a sweet drink and a breathtaking view. The interiors feature warm lighting and comfortable leather couches all around, instantly creating a calm and relaxing ambiance. The floor-to-ceiling windows on one side of the cafe offers an amazing view of Taal, while keeping you protected from the chill outside.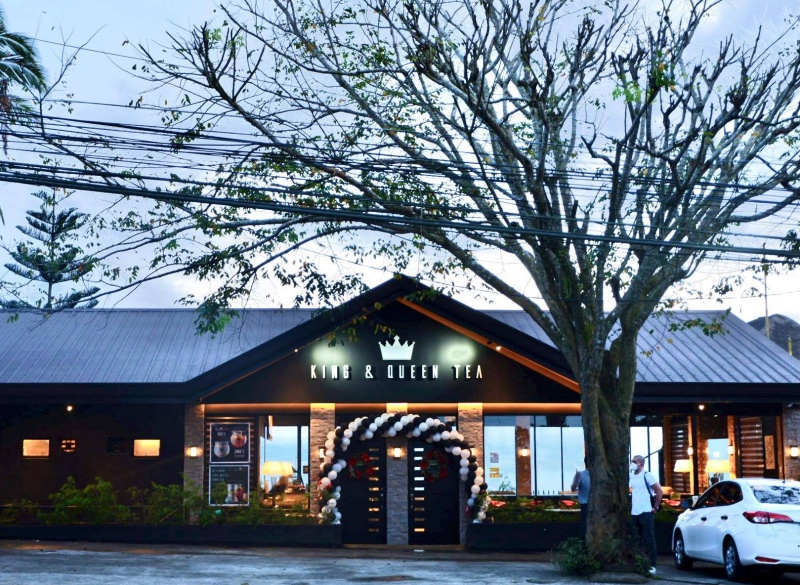 You'll even be more convinced to visit this milk tea shop with their Buy 1 Take 1 Forever offer. Yes, you read that right: forever. So make sure to visit with your S.O. or a few friends to make the most out of the trip!
Location: Nasugbu Highway, KM. 64 Aguinaldo Highway, Brgy. Bagong Tubig, Tagaytay, Cavite (beside Viewpoint Inn)
Contact: Facebook
Would you go all the way down south for the milk tea with a view?