Berry Fun: 5 Places to Go Fruit Picking in the Philippines
Oranges and raspberries, anyone?
by Kara Santos | March 01, 2017
This summer, get the kids away from their smartphones and bring them back to nature. If you're looking for a fun, unique and affordable family-friendly activity, why not take the kids to an orchard or plantation and let them try harvesting fruit themselves?
Here are a few destinations where you can take the whole family fruit and berry picking in the Philippines.
Strawberries in La Trinidad, Benguet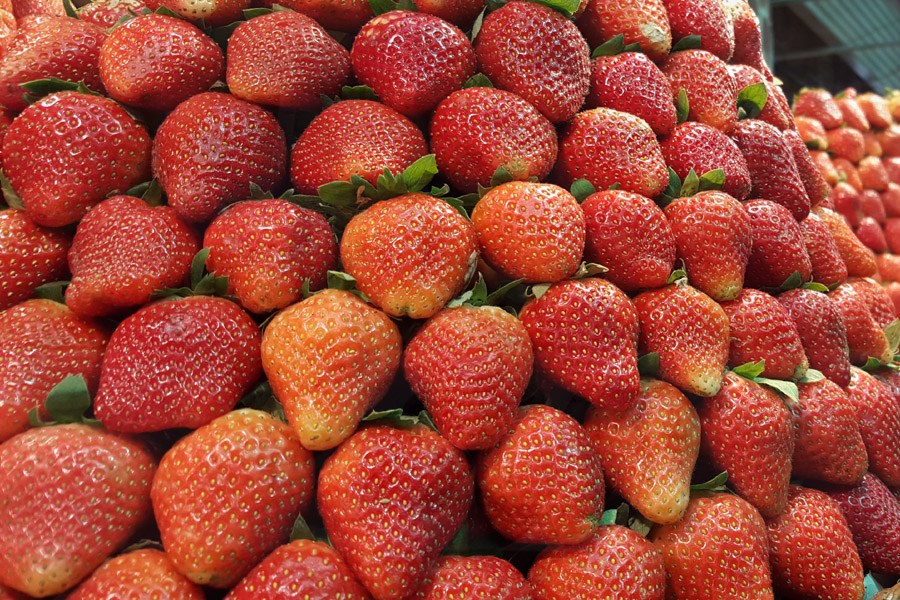 Strawberries are commonly associated with summer capital Baguio City. Thus, strawberry picking is considered a top activity to do here especially if you're traveling with kids. You can pick and pay for strawberries when it's in season (usually from November to May) at the Strawberry Farms in La Trinidad, Benguet, roughly about 30 minutes away from Baguio City.
Be sure to try and buy the delicious treats by enterprising vendors like freshly made strawberry ice cream, strawberry taho (silken tofu with tapioca), strawberry jam and strawberry wine while you're there.
Oranges in Sagada, Mt. Province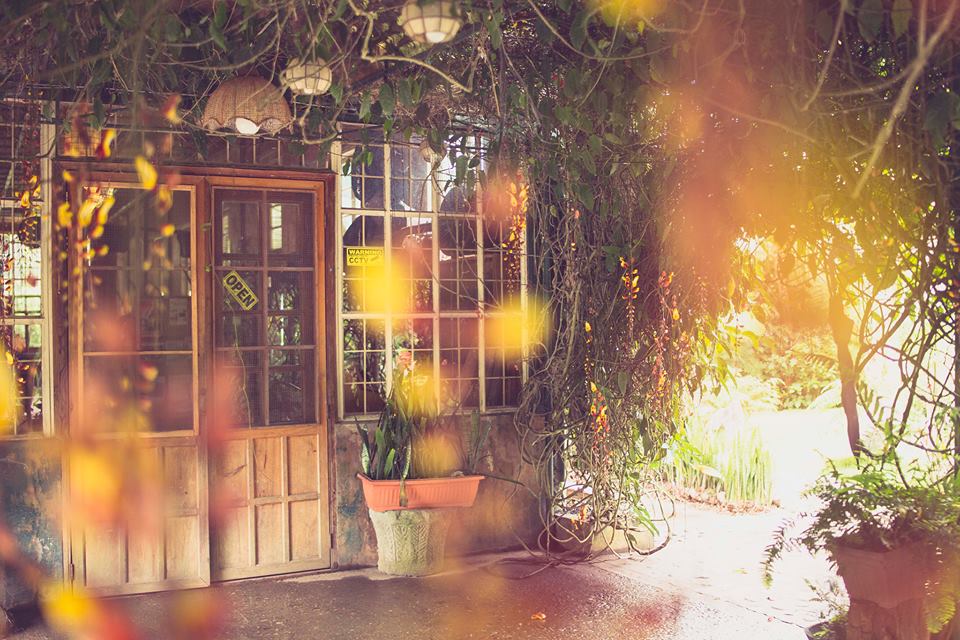 Sagada is known for its delicious oranges. A lot of people who visit this mountain town take home bags and bags of the famed fruit. In Rock Inn and Cafe, a top restaurant in Sagada, there's an orange plantation where you can go around and pick the oranges yourself. After walking through the lush orange orchard, nothing beats sitting down at their lovely Cafe Bodega, where you can enjoy a glass of fresh orange juice or pancakes with orange marmalade along with savory meals. Orange picking season is from November to February.
Grapes in Bauang, La Union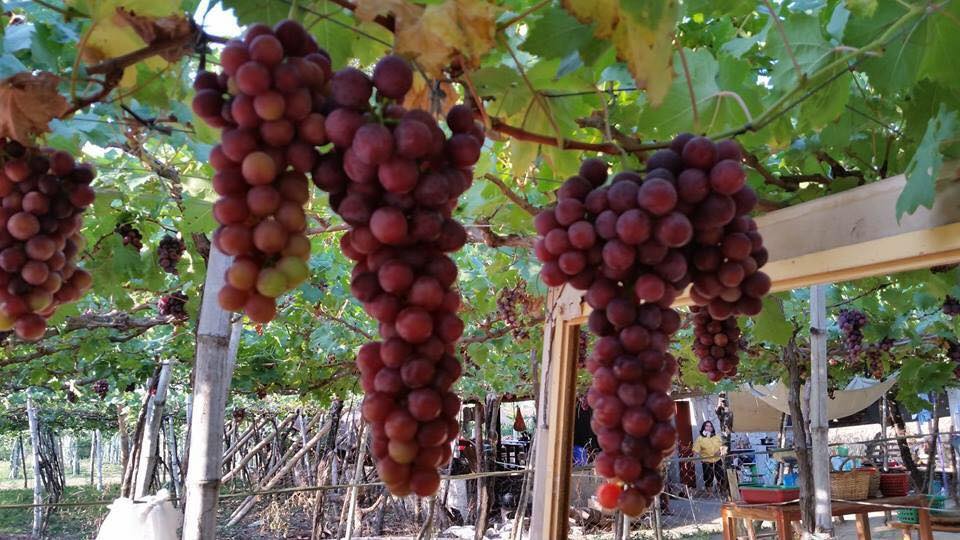 For those who've always wanted to traipse through vineyards ala Keanu Reeves in A Walk in the Clouds, you're in luck. While it's known mostly for its surfing spots, there are several grape farms in La Union. Lomboy Farms in Bauang, La Union has been around since 1972 and is considered the pioneer in Philippine vineyards. The 20-hectare farm grows over 50 varieties of grapes! Gapuz Grape Farms in the same area offers vineyard tours a pick-and-pay package where visitors pay for the grapes they harvest. The best time to go is in the summer.
Raspberries in Dolores, Quezon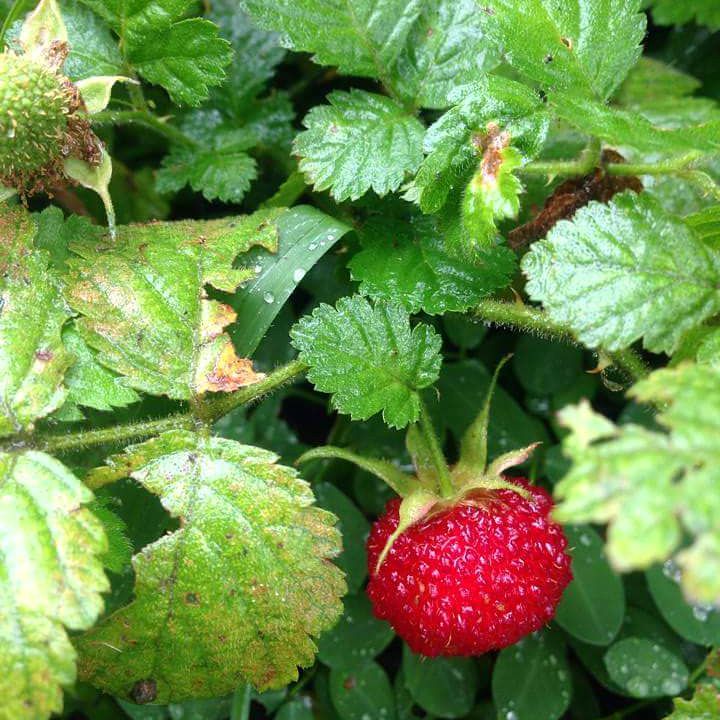 Yes, we have raspberries in the Philippines! Sampinit, known as Philippine Wild Raspberry, is a rare variety of the bright red fruit usually only encountered by mountaineers who hike Mount Cristobal. Though Manila folk aren't too familiar with this sweet and tart-tasting fruit, it's popular with locals in the provinces of Laguna and Quezon.
The Bangkong Kahoy Valley in the highlands of Dolores, Quezon developed a way to cultivate these local raspberries. Visitors pick fresh fruit at the farm's designated areas. They also sell products made of fresh raspberries, including jam, jelly, raspberry flavored iced tea, vinaigrette salad dressing, pastries, and more. Their raspberry shake is a crowd favorite!
Pili Fruits in Naga City, Camarines Sur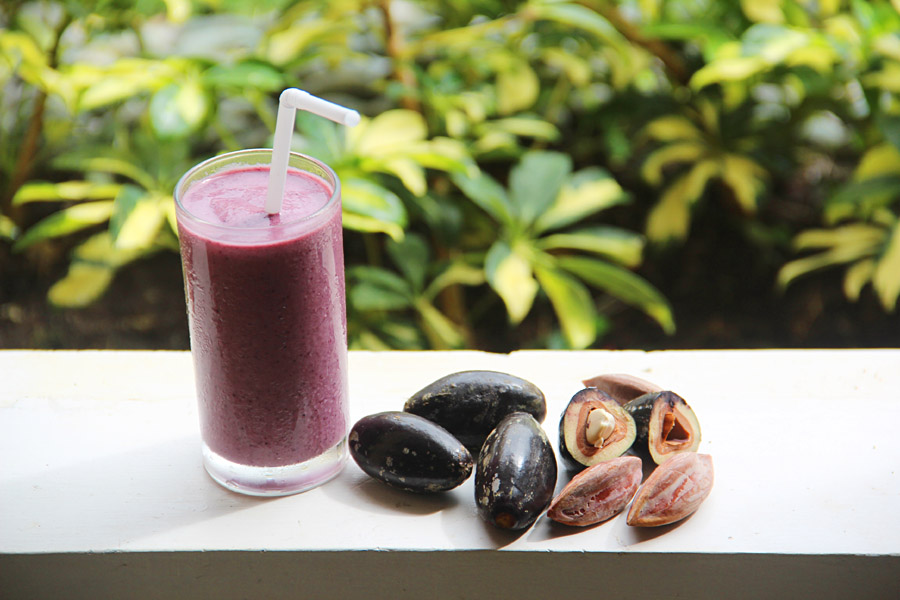 The Bicol region is known for pili, a type of tough-shelled nut which tastes similar to almonds. While most tourists have probably encountered the roasted or unsalted nuts sold as typical pasalubong at the bus station or the hard shell that covers the nuts, the raw form of the pili fruit resembles a smooth purplish black fruit.
You can go pili picking at Haciendas de Naga Adventure Park, an eco-tourism area in Carolina in Uptown Naga City, which also offers outdoor activities like wall climbing, zip line or take a kalesa ride. For a unique treat afterwards, try the distinctive Pili Shake at Ranchero Grill, the in-house restaurant of the park!
Know of any other unique plantations and fruit orchards around the country? Let us know below!