Experience a Baguio-Like Nature Retreat at this Mountain Farm in Quezon
Three hectares of pure nature.
by Ina Louise Manto | June 11, 2021
Though Baguio is already open for tourists, not everyone is up for the long drive and preparation of travel documents. While you dream of a trip to the Summer Capital, you can have the same experience without driving too far. Just a two to three-hour drive from the Metro, Gina's Garden and Farm would give you a Baguio-like experience in a jiffy.
Gina's Garden and Farm
Surrounded by a vibrant forest and a stunning view of the surrounding mountains, Gina's Garden and Farm in Real, Quezon would make you feel like you drove eight hours to the summer capital. Nestled in the rainforest of the Sierra Madre mountains, this garden and farm resort boasts three hectares of pure nature.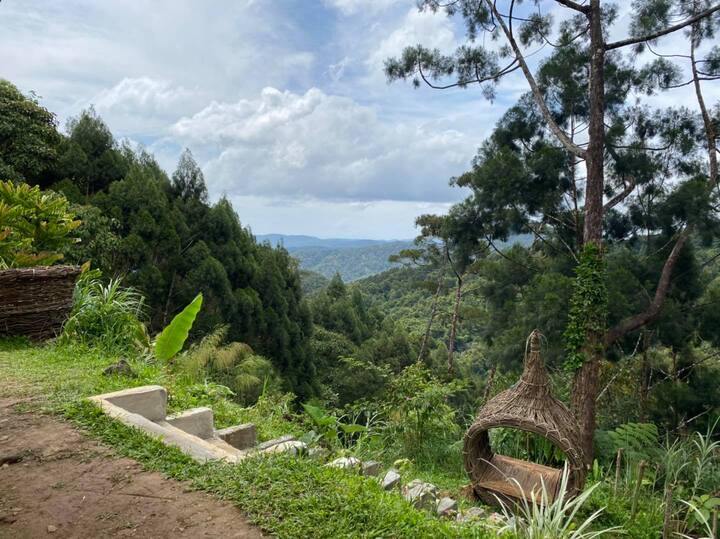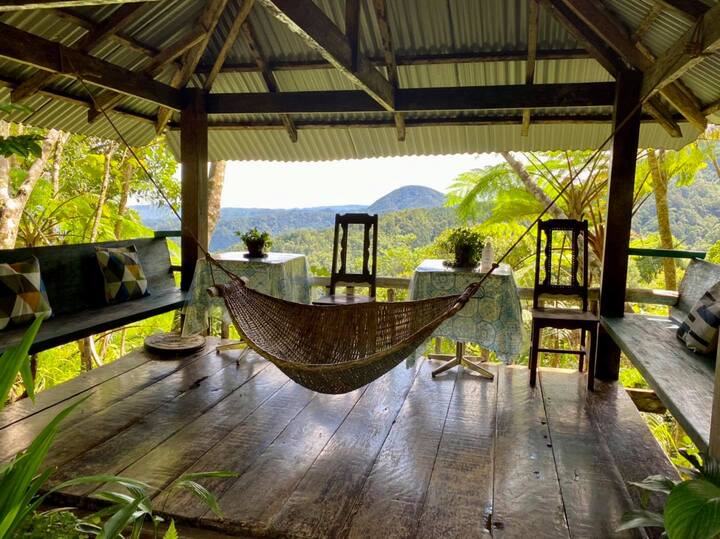 A day tour certainly isn't enough for your visit and staying overnight is the best option. There are five different stays on the farm, including a cozy pine cabin that starts at P4,500 per night for eight people. The other rooms have a kitchenette, a private bath, as well an outdoor above-ground pool.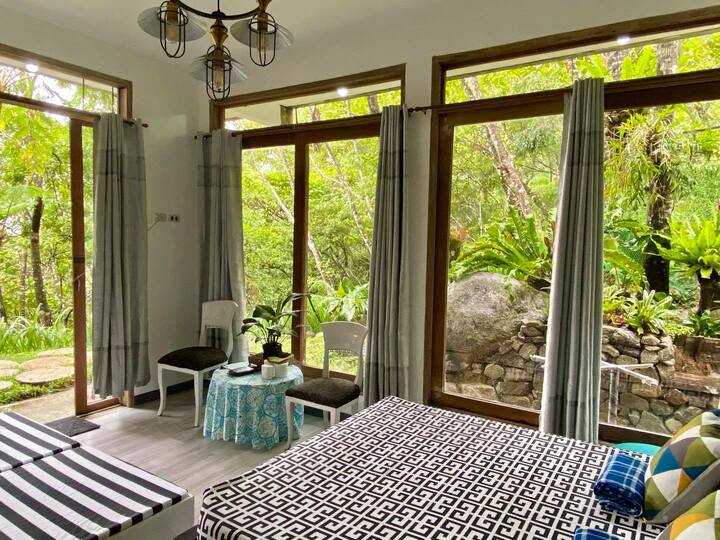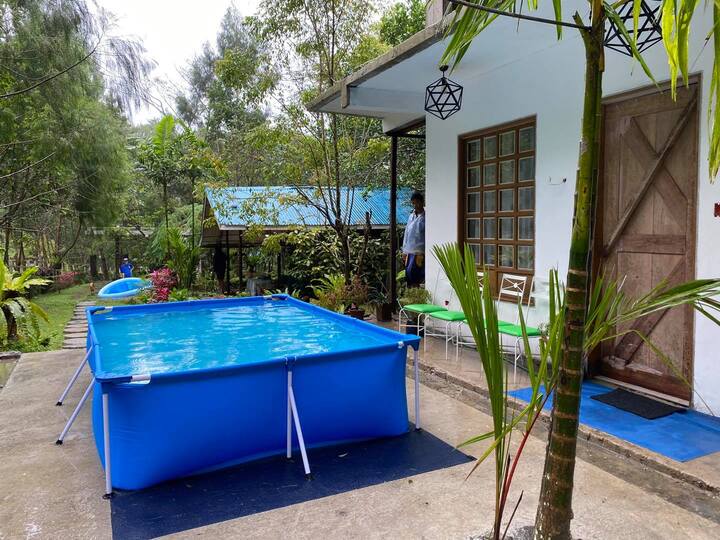 Nature will be your playground at Gina's Garden, and guests are free to use all the amenities around the farm. Explore the garden, nap in one of their hammocks, or take photos at their Bali-like nests. There are also facilities for basketball, archery, volleyball, and other sports, and you can go around the property with your bike. Biking around the property would look so magical especially when there's fog in the early mornings.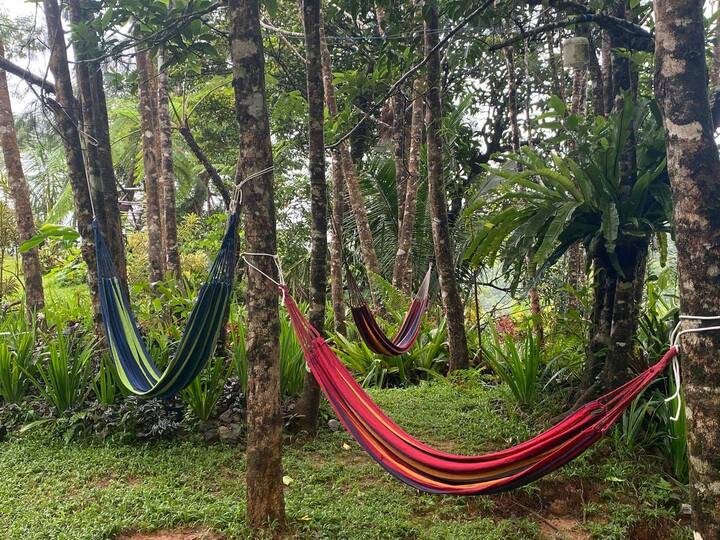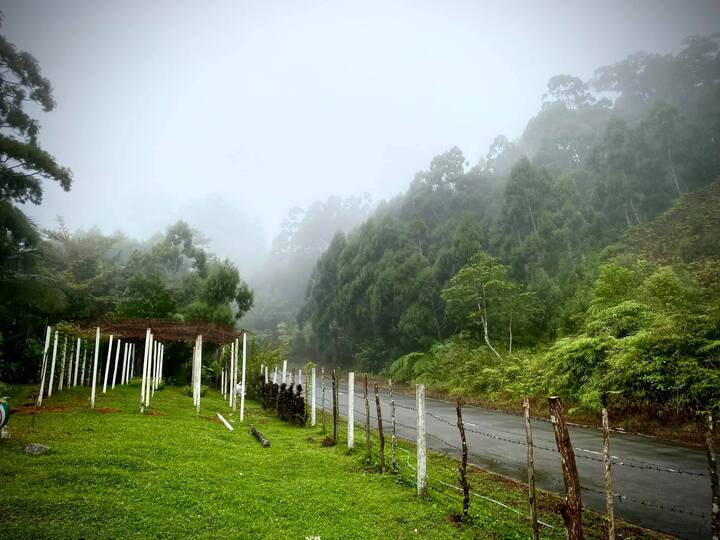 If you want to rough it out, make use of the vast garden space to set up a tent and have a cozy bonfire at night. There's also an outdoor cinema in one of the gardens and you can play any copy of the movies you brought.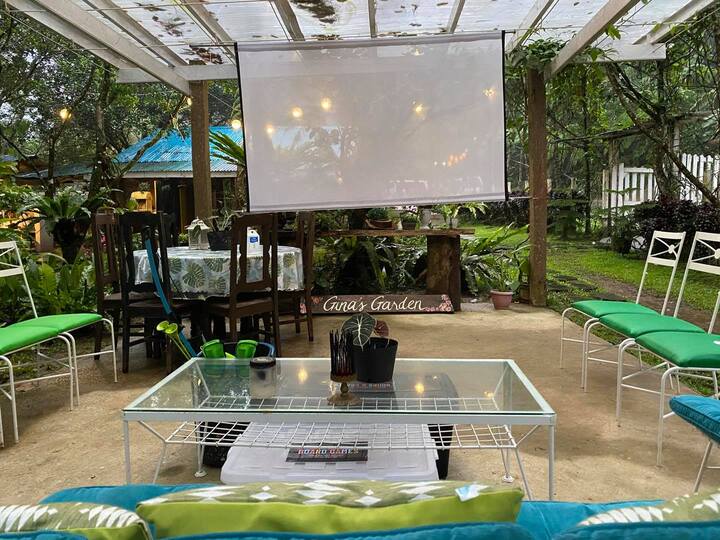 Guests are also free to visit the organic farm and play with farm animals, which is a perfect activity, especially for kids. They also have a bird farm, so bring binoculars!
Nearby attractions
For guests looking for more adventure, there are nearby rivers and falls to explore near the farm. They're just 10-20 minutes away, and would also involve a bit of trekking, so ready your outdoor outfits.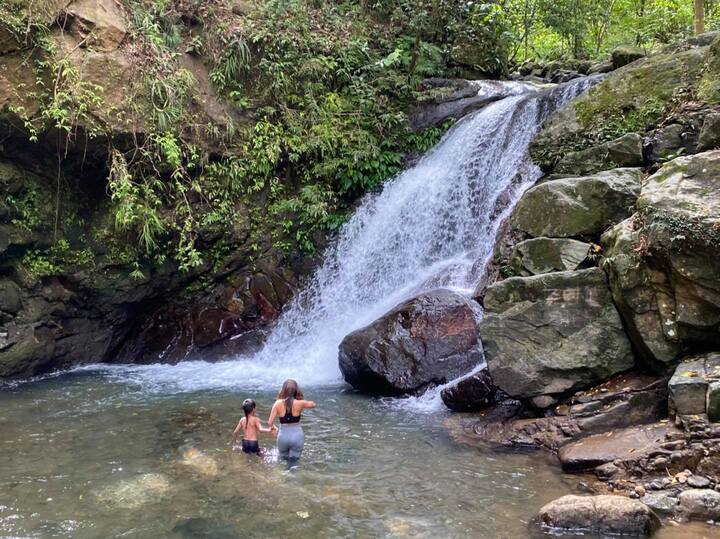 Gina's Garden and Farm is located in Kilometer 103 New Little Baguio, Sitio Kamagong, Real, Quezon, near Tanay and Sta. Maria, Laguna. If you're coming from Marikina, it's just two hours away from SM Marikina.
For inquiries, bookings, and more information, send a message to Gina's Garden and Farm's official Facebook page.