This Sprawling Lakeside Home in Laguna Will Let Your Family Reconnect with Nature in Style
Just imagine all the amazing memories you'll make here.
by Cristina Morales | December 15, 2020
Being cooped up at home for months on end will make anyone itch for the great outdoors, but now that travel restrictions are easing, it's more and more challenging to find a place where you can get away from the crowds. If you're planning a family trip away from the city noise and pollution, check out Lakeview Pointe, a family vacation house in Cavinti, Laguna that will make you want to keep coming back every year.
Lakeview Pointe
This Airbnb was originally a family vacation house, and the owners made sure to make it as comfortable as possible for them, putting personal touches all over the property. So now when guests visit, they should feel right at home.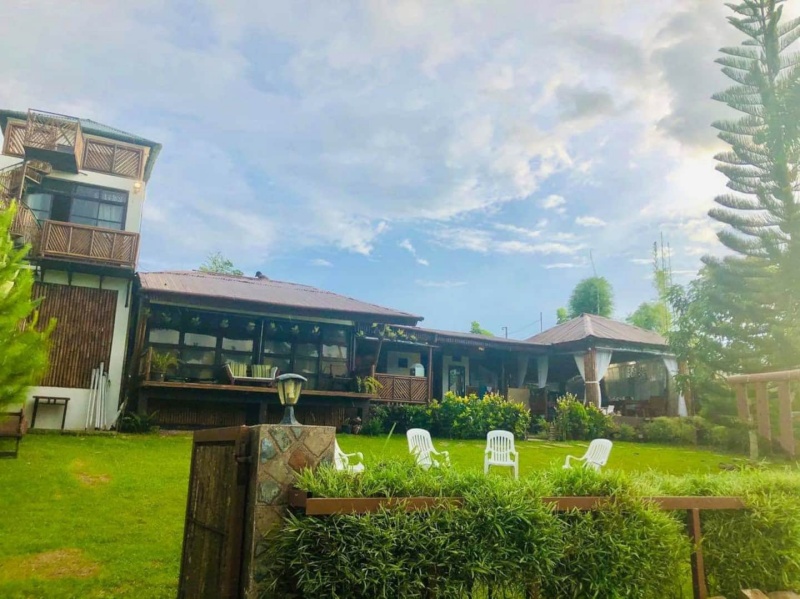 The space
The place has three bedrooms and nine beds, so it can sleep 15 guests comfortably. All of the rooms have air conditioning and open up to the veranda or balcony, which faces the lake — that way, you can wake up to a gorgeous view of nature and the lake.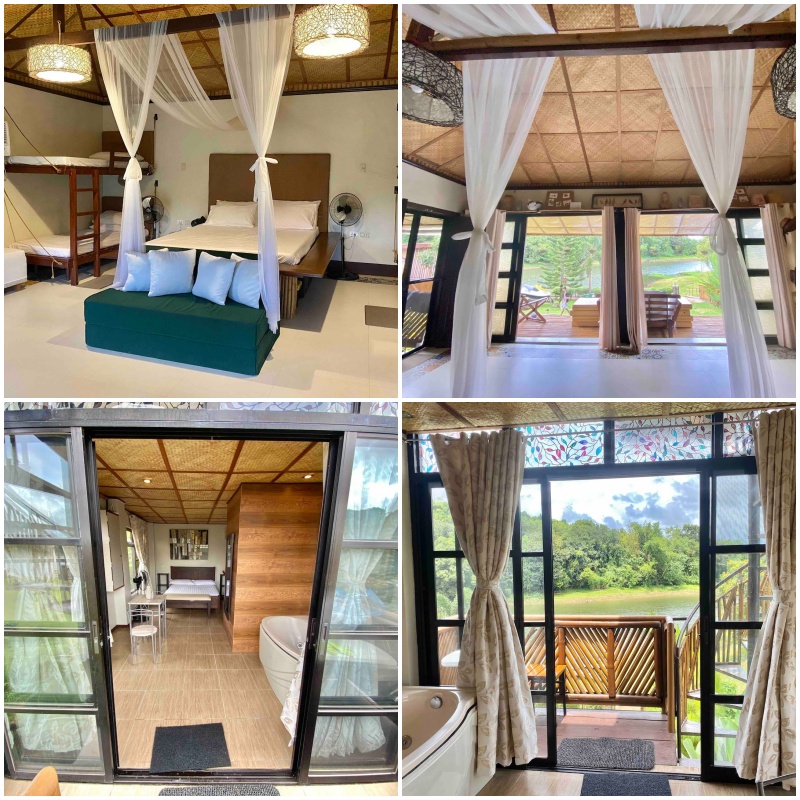 There are two common toilets, which are separated from the two common hot-water showers. This lets four people use these facilities simultaneously to minimize congestion.
The kitchen is equipped with everything you might need to make your favorite dishes, and you can also request the host to prepare a special setup for celebrations.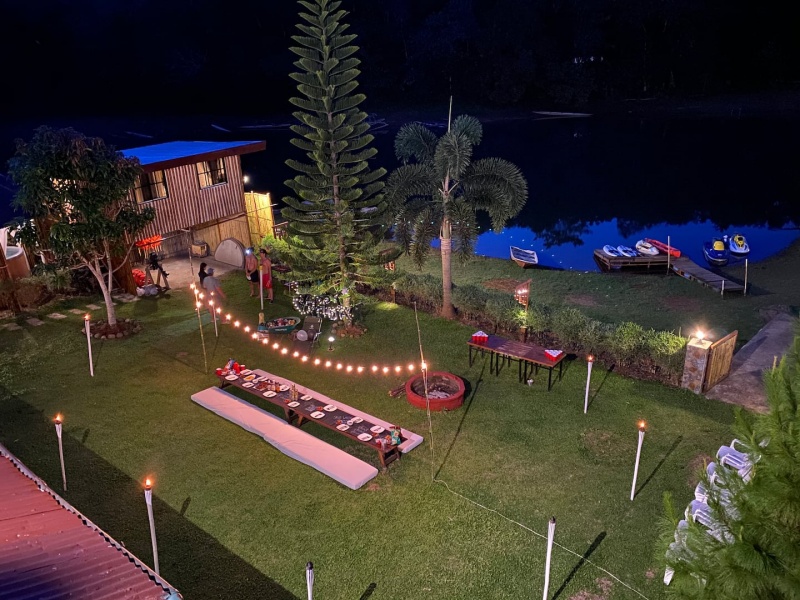 Facilities
The place is equipped with WiFi, but with all the available activities, you wouldn't want to spend too much time on your devices. Guests can spend their time swimming in the lake, and the place even has a floating dock that the whole family will enjoy whiling away the hours. Guests can also make use of kayaks, paddle boards, water inflatables, aqua shoes, life vests, board games, the guitar — all for free.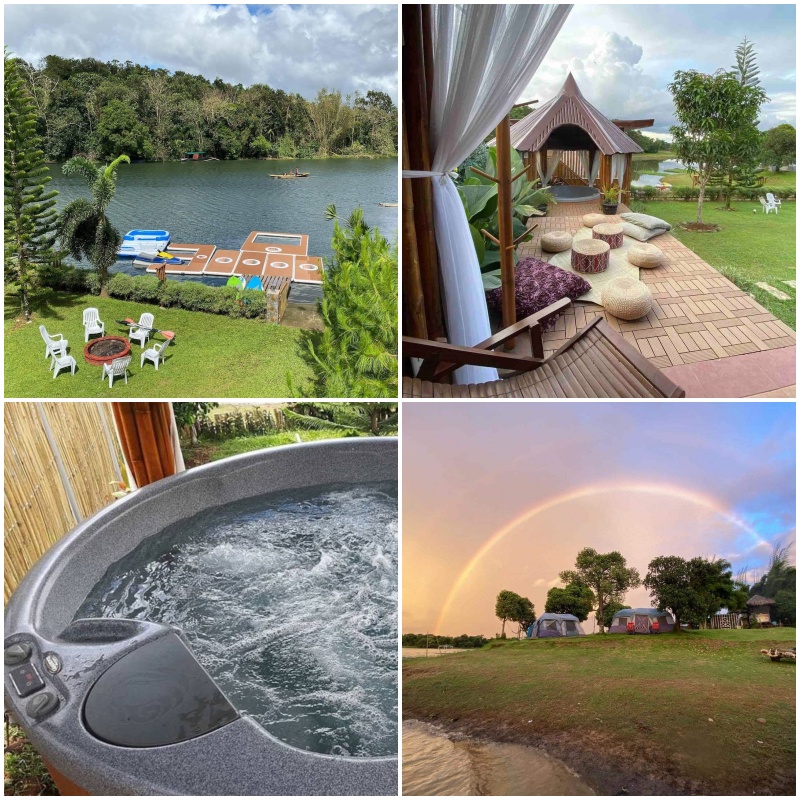 You can also spend time on the cushions and lounge chairs at the veranda, or even take a dip in the hot tub (with complimentary bubble bath, if you want a foamy bath). At night, you can set up a bonfire and stargaze. (The first bundle of firewood is free.) Guests can also take a river tour (applicable fees apply).
Safety precautions
The hosts of Lakeview Pointe make sure to keep their community safe by following health protocols. There are automatic alcohol dispensers installed all over the property, and the staff disinfects/defogs all rooms before and after the guests arrive. They also conduct UV light sterilization in every room, and all their caretakers wear face masks and face shields.
To learn more about this stay, visit their Airbnb page.
Have you stayed at a lakeside resort? Which are your favorites?
LOOK: This Lakeside Airbnb in Pampanga Has a Private Pool Fit for the Whole Angkan
This Lakeside Resort in Nueva Ecija Will Make You Feel Like You're in Bali
This Futuristic Lakeside Airbnb in Laguna Will Let You Work Remotely in Style