This Holiday Home Has a Farmhouse, a Glamping Spot, and a Kubo All In One Booking
And a whole lot of activities for the fam.
by Meryl Medel | August 24, 2020
Filipino family outings are often quite the grand affair, with all available members of the extended family joining in — from lola and lola to your nieces and nephews. So sometimes, it gets a bit difficult trying to find a place where you'll all fit. Well, this holiday home might be the perfect place for you. In Jalajala, Rizal, Lily Vacation Farm House is a holiday home where you can enjoy a stay indoors at the farmhouse, go glamping with a view, or sleep on the rustic bahay kubo.
(All images from Airbnb)
Farmhouse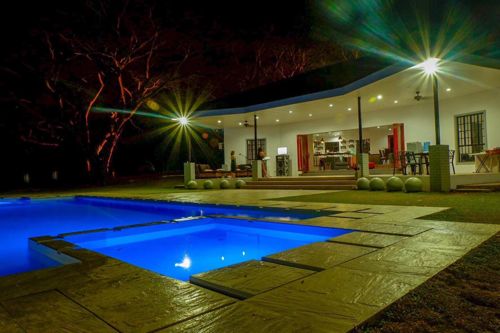 The large, spacious farmhouse has an open common area where you can spend time bonding with loved ones, playing board games, singing on the karaoke, or just drinking and talking. It has 3 air-conditioned bedrooms and 2 connecting bathrooms, which can easily accommodate 10 to 14 people. Upfront is a spacious parking lot, while at the back of the farmhouse is a swimming pool that overlooks a view of the Laguna de Bay, Mt. Banahaw, and Mt. Makiling.
Glamping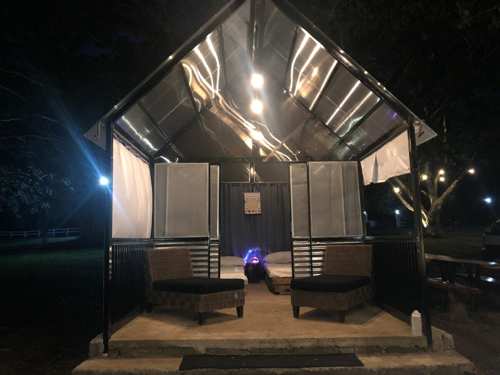 If the space in the farmhouse isn't enough, there's a skylight glamping room just by the farmhouse. It can accommodate 4 people, who can enjoy a view of the stars at night through the skylight roof. In addition to the glamping room, there are tents set up for an authentic camping experience. There's a lot of land around that you don't have to worry about space.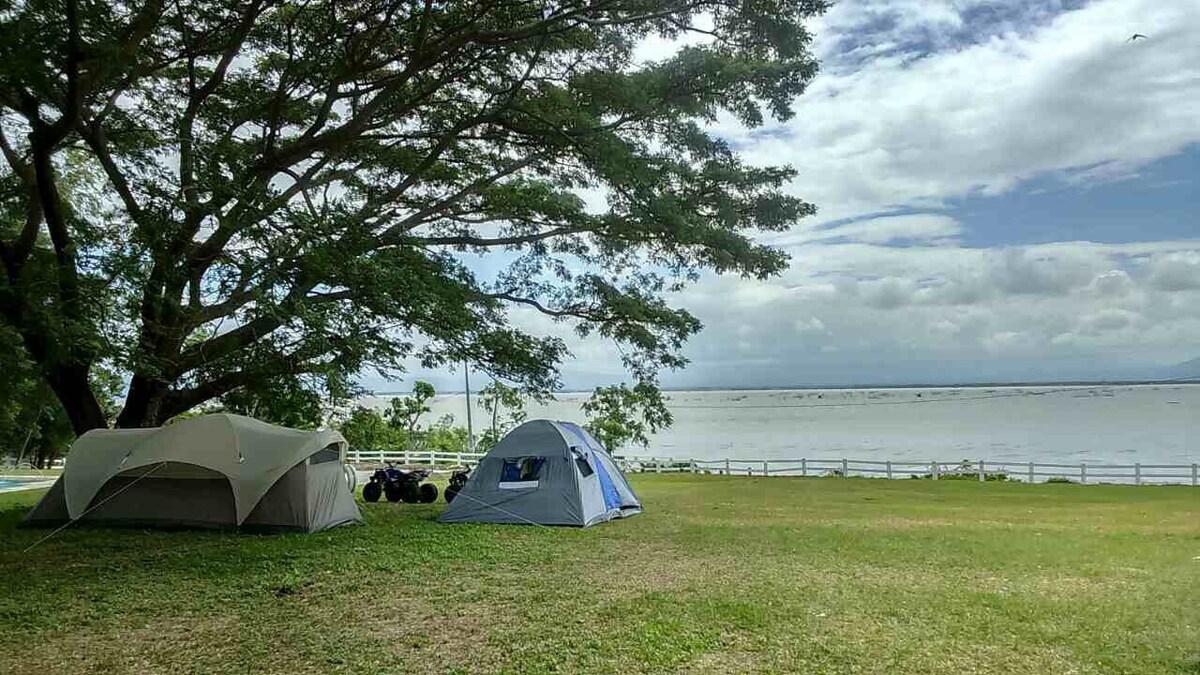 Bahay Kubo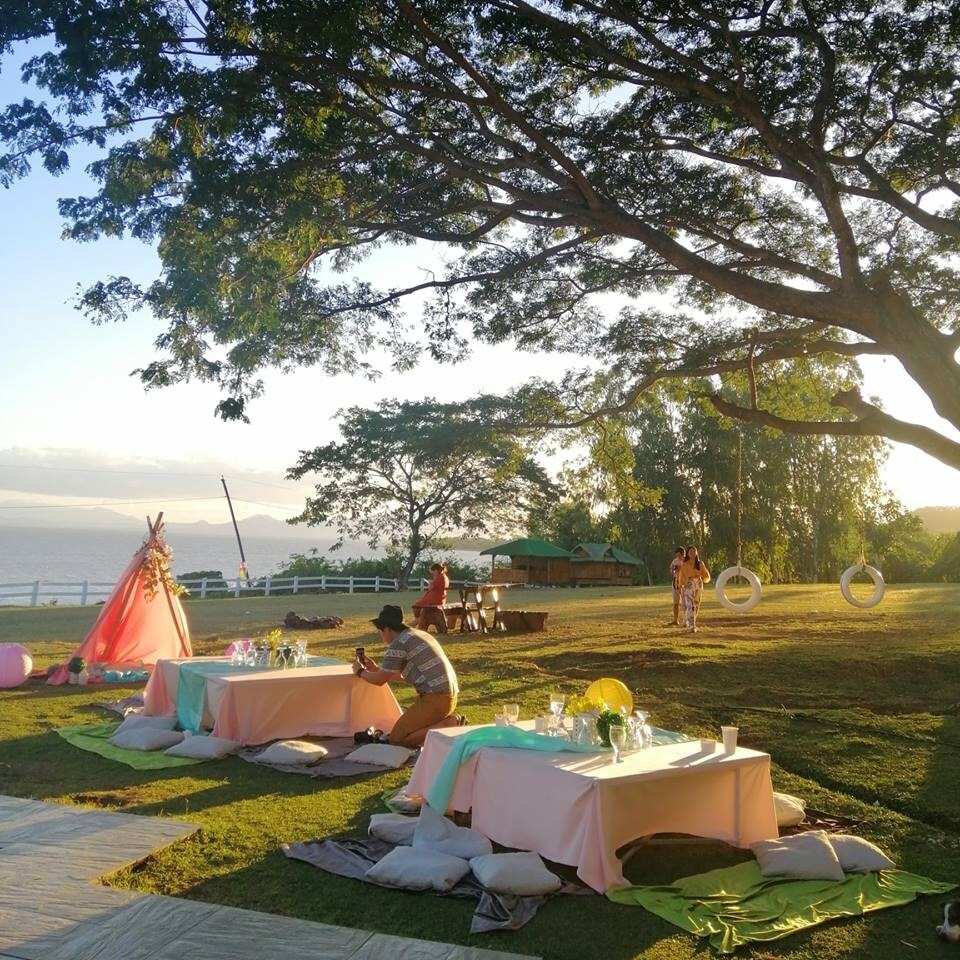 If you prefer a more rustic experience, the bahay kubo has 2 double-size mattresses waiting. It's perfect for cousins or friends wanting to exchange chika before going to sleep. Plus you can see the view of the bay and the mountains right when you wake up.
Activities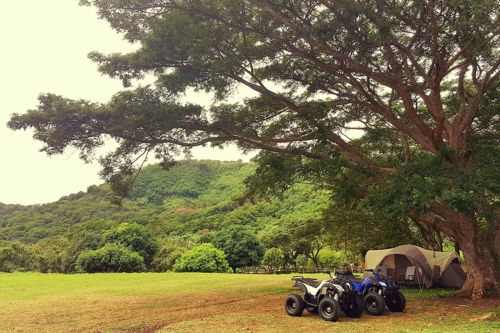 Of course, since it's a farmhouse with a spacious land, there's a lot of activities you can do. You can toss a volleyball around in the lawn or shoot some hoops in the basketball half court. You can go ride a horse or an ATV around the land. You can even feed some of the farm animals they have.
Swing around the tires hanging on the trees while overlooking the scenic view. At night, start a fire and share drinks and stories around the campfire. Or maybe even hold a nighttime outdoor film screening with the whole gang.
Location
The farmhouse is found at Companario Street, Sitio Campanario, Pagkalinawan, Jalajala, Rizal, which is just about 2 hours from the metro. Book your stay through Airbnb now.
Would you want to book a stay at Lily Vacation Farm House? Tell us below!
ALSO READ:
Wake Up Next to a Sea of Clouds at This Scenic Baguio Glamping Site
10 Relaxing Airbnb Getaways in Rizal for When You Need to Recharge in Nature
Angono, Rizal: 5 Places Where You Can Enjoy Food and Art