This Resort Has a Pool Overlooking a Picture-Perfect River
Breathe in the fresh air.
by Meryl Medel | November 16, 2020
After being cooped up in the urban jungle for months, you may want to find some peace and quiet and simply unwind within nature. With trees towering over you, birds chirping in the distance, fresh wind softly blowing around, and a picture-perfect view, you may find your tranquil getaway staycation in Riverfront Garden Resort in Cavite.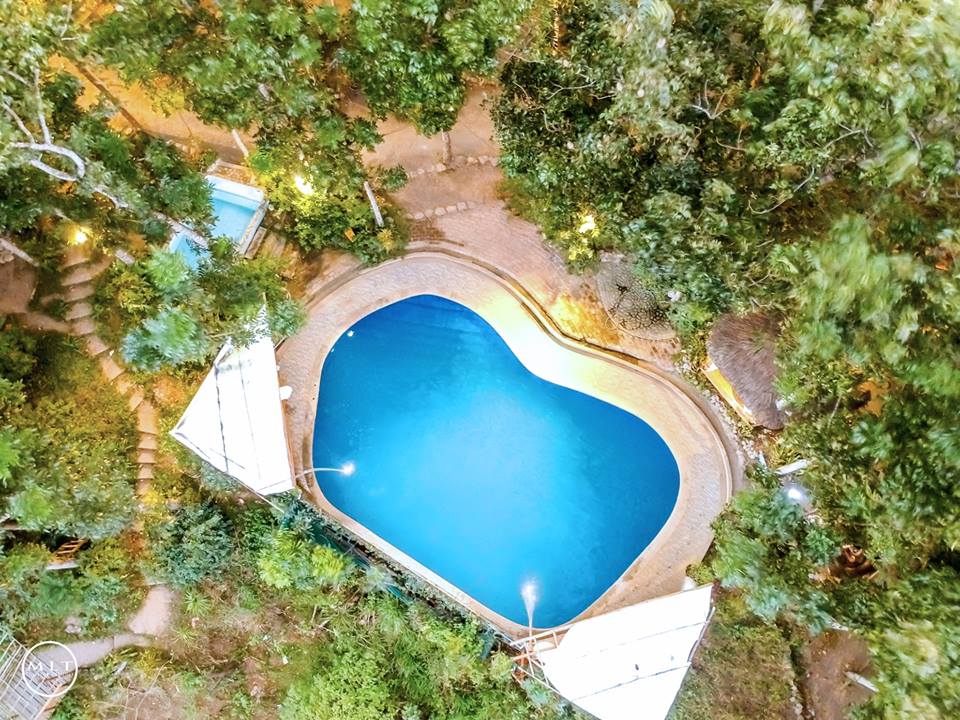 The resort
To get into Riverfront Garden Resort, you have to reserve a room or pay a day-tour fee of PHP 200 (weekday) or PHP 250 (weekend or holiday).
Upon arriving at the resort, you'll find yourself at a pretty cottage-like structure that was inspired by the fairytale Hansel and Gretel. And just around the corner is a path that cuts through the bushes and trees all around the property. Scattered here and there are tables and chairs where guests can sit back and just enjoy the surrounding nature.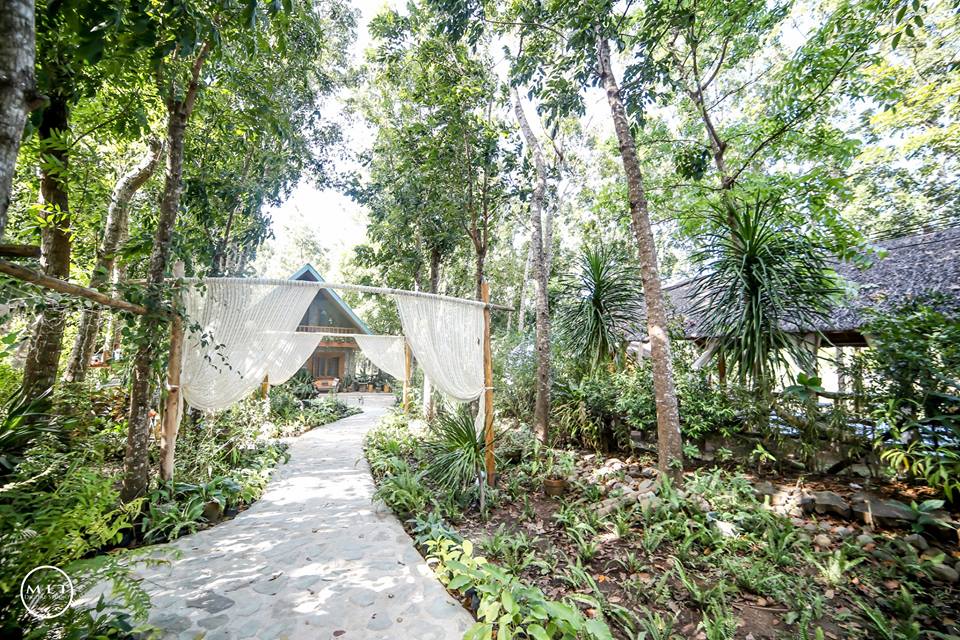 A few more steps into the path is the highlight of the resort: the pool overlooking the Maragondon River. The panoramic view of the natural wonder right in front of you would truly make you relax and achieve peace and quiet.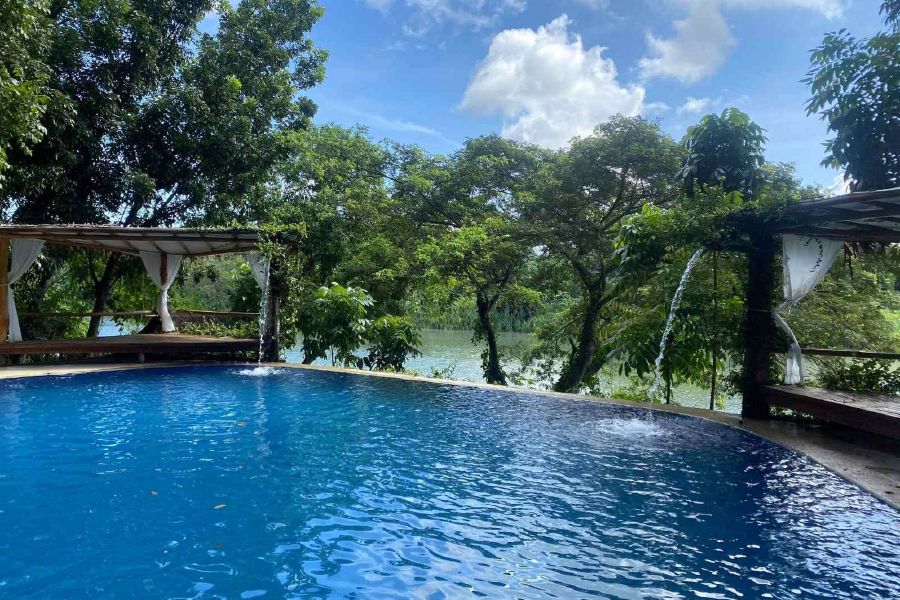 Accommodations
Surrounding the pool are lodges, gazebos, and cabanas that you can rent if you're just on a day trip. These are perfect for big family outings or barkada get-togethers. Rates for these day-trip spaces start at PHP 450. But if you're just a small group, then you don't need to rent the bigger venues and you can just claim a table and some chairs.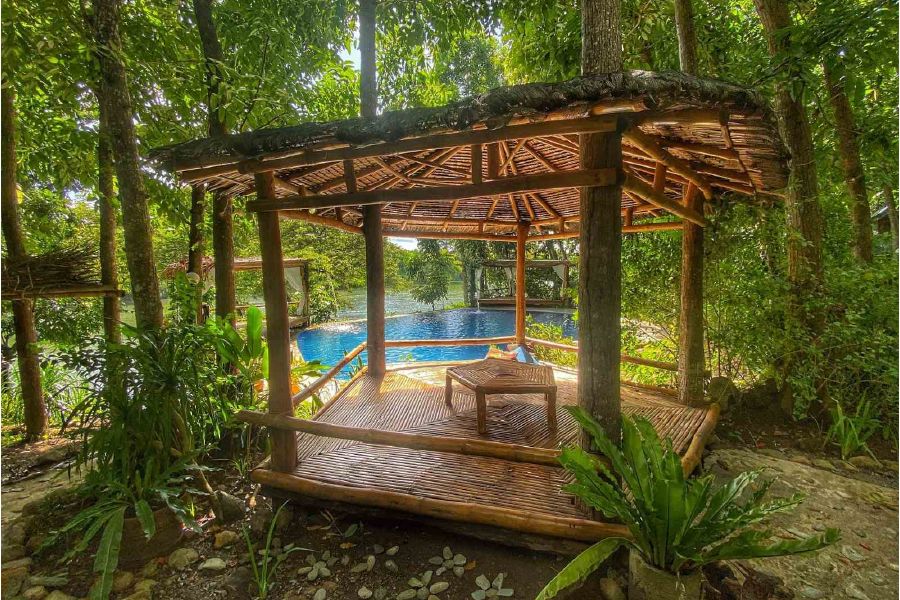 If you want to stay overnight, Riverfront Garden Resort also offers accommodations ranging from standard rooms to glamping spaces. It's perfect for couples who want to celebrate a special occasion or simply get away from the city life. Their glamping experience offers two types: one with just a fan and one with airconditioning, so you don't have to worry about insects at night. Rates for rooms start at PHP 2,000.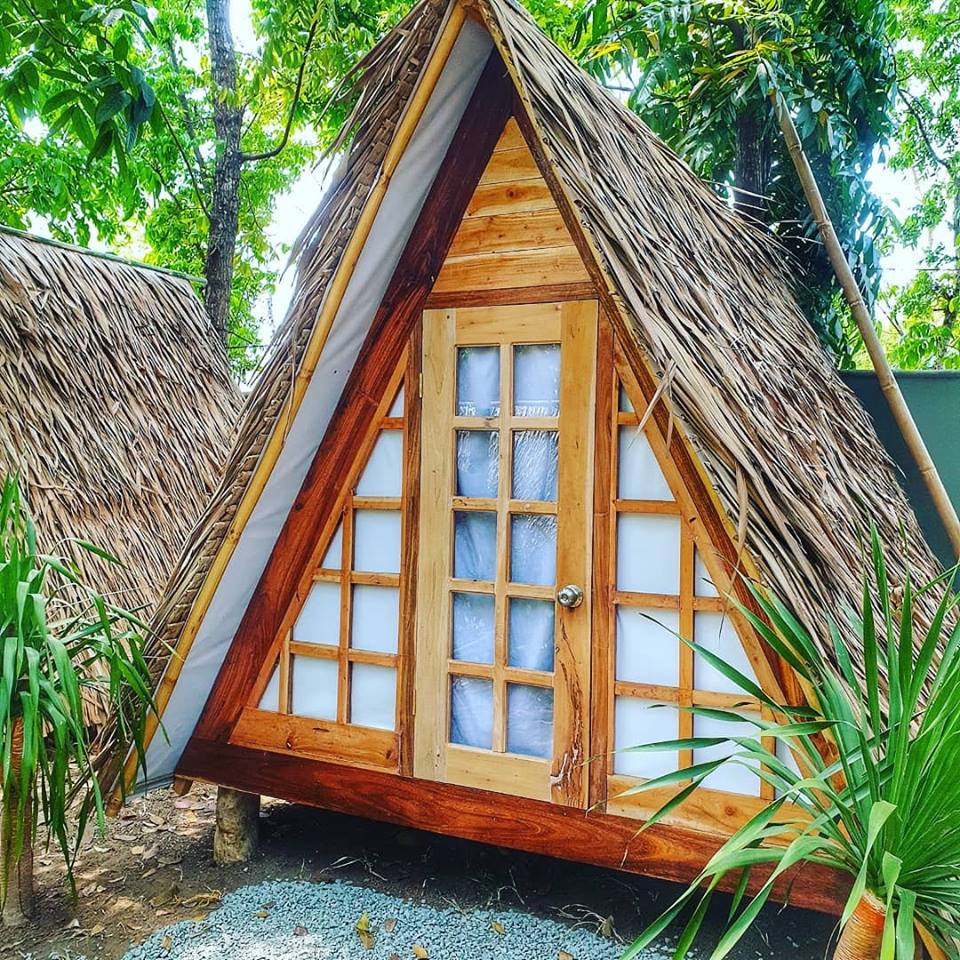 How to get there
The resort is located at Pinagsanhan B, Maragondon, Cavite, which is about 3 hours away from the metro. While driving is the easiest way to get to the resort, there are buses that can bring you to Maragondon.
All photos are from the Riverfront Garden Resort website.
Will you visit this resort? Have you been here? Share your experience with us below!