Siargao, Shall Go Let's Go!
Let us count the ways we love Siargao.
by Alvin Guiao Santos | August 19, 2019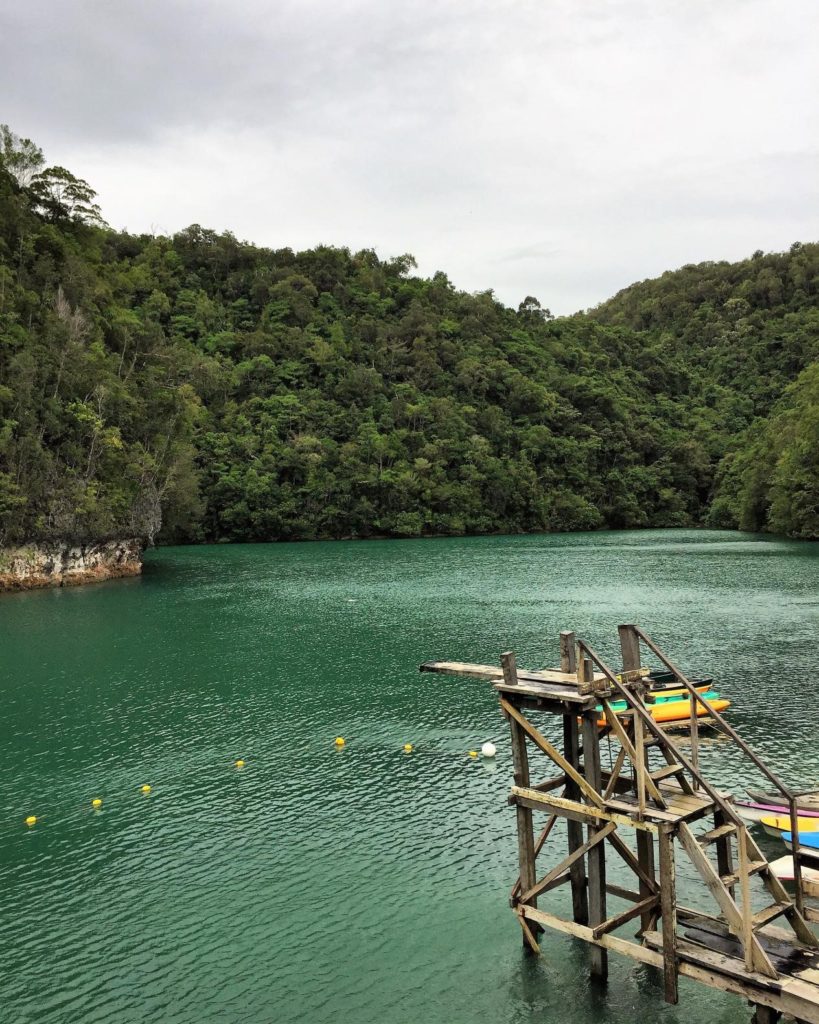 What's a trip to Siargao without going on a 40-minute boat ride to see this majestic sight and swim in its cool, clear waters, right? Right?! When talking about this Siargao trademark, the Sugba Lagoon, it's hard not to reference that epic Paul Soriano drone shot that started with Jericho Rosales somersaulting into the pristine waters and then zoomed out into an amazing full view of this island paradise. Wow! And you know how they say the camera adds 10 pounds? It's true even with structures, apparently. I swear this famous wooden diving ledge looked so much bigger on pictures than in person. But then it's larger than life, really, and could very well be the highlight of your Siargao trip so I would suggest that you place it towards the end of your itinerary. Save the best for last! Can you keep secret? Go on a boat ride at around 3PM so you get to the lagoon before 4PM and enjoy a good hour of chilling, swimming and a photobomber-free view of the lagoon. So, did I jump from the ledge? Of course I did! Not in a somersault but it was exhilarating nonetheless! And you should too! Do it! I've lived long enough to write this, so do it! Do it!
Not Too Shabby