This Hilltop Villa in Lucban Will Give You the Most Breathtaking View of Mt. Banahaw
Your home away from home.
by Ina Louise Manto | April 28, 2021
Tired of hearing the honking of cars and speeding tricycles? Leave the city for a while and get immersed in the probinsya life surrounded by nature! Tanaw Banahaw will give you the peaceful retreat you've been yearning for, and it's just a two to three-hour drive from the metro.
Tanaw Banahaw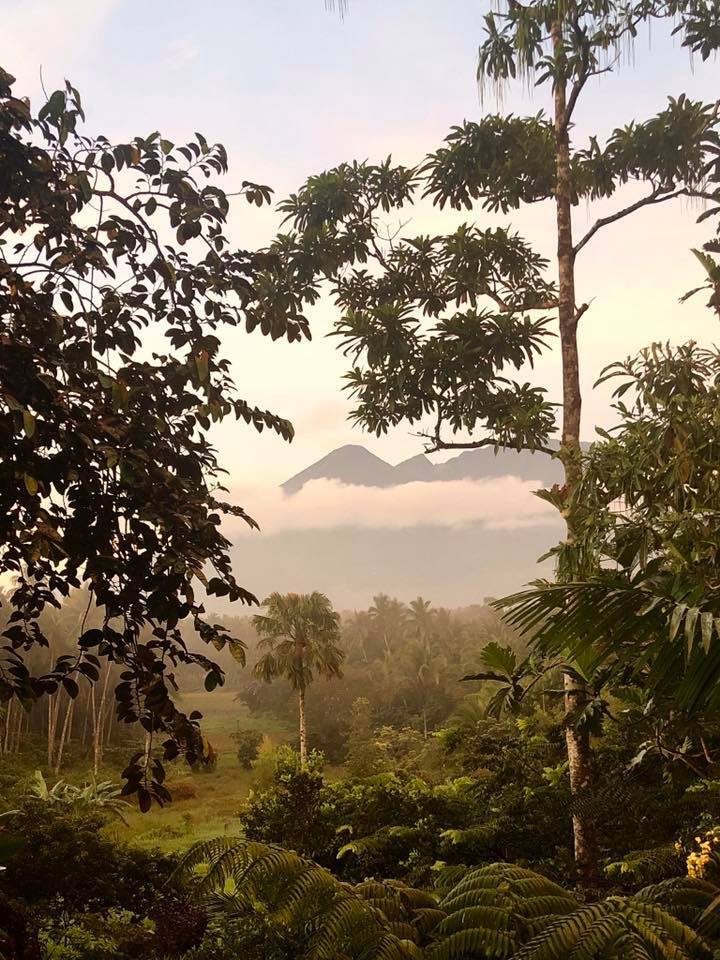 You might think that this was grabbed from a travel magazine – no, it's just the stunning view you'll get when you stay at Tanaw Banahaw. Named after the view of the nearby mountain, Tanaw Banahaw is a cozy and spacious hilltop home nestled in the municipality of Lucban in Quezon, and it'll be your home away from home.
Surrounded by a lush tropical garden, it's a plant lover's haven. This modern villa has three bedrooms that can accommodate up to ten guests, and it's spacious enough to have different sleeping arrangements even in the living area.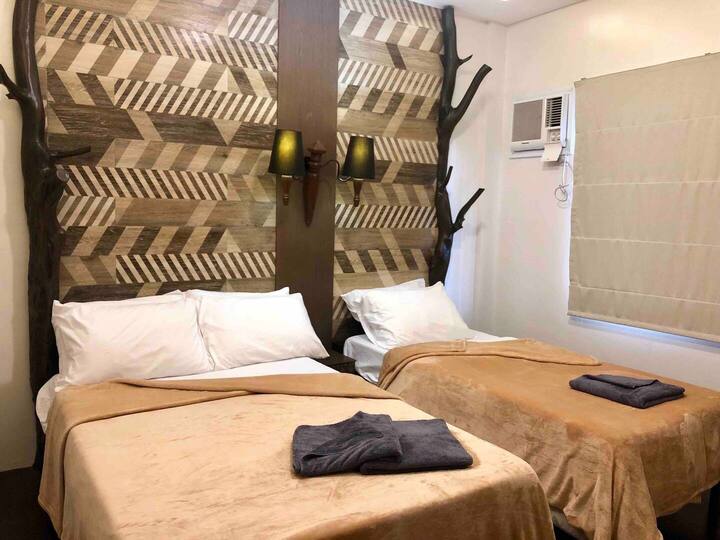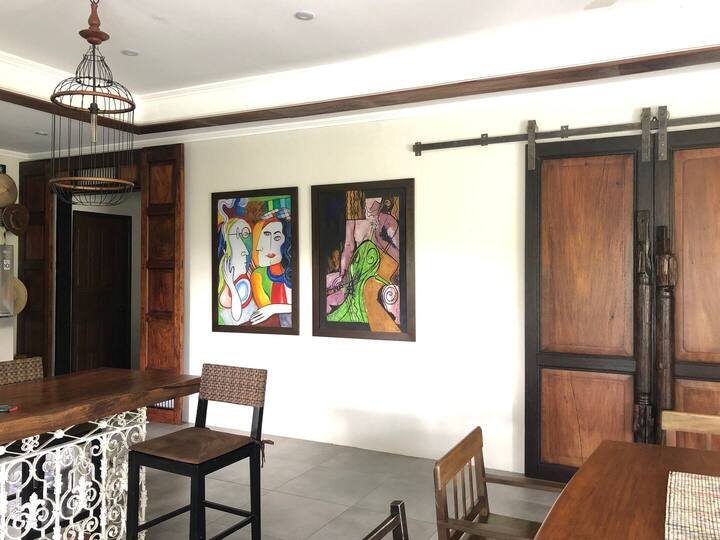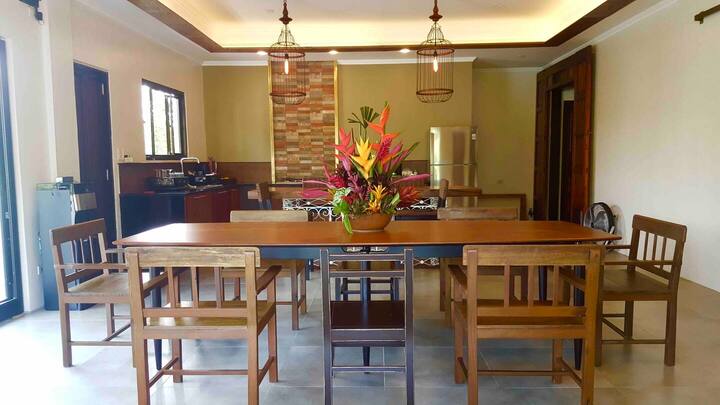 The interiors highlight wooden furniture that gives it a cabin feel but with a modern twist. All bedrooms are air-conditioned, and the kitchen is fully equipped with everything you'll need during your stay.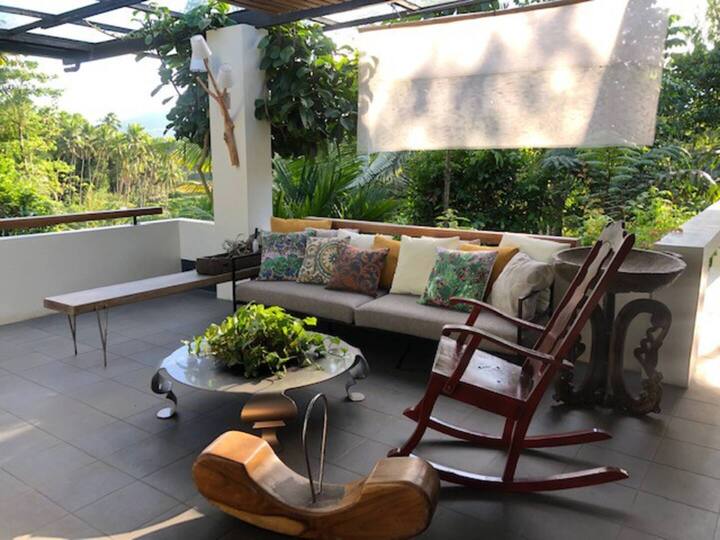 The veranda is also a perfect breakfast nook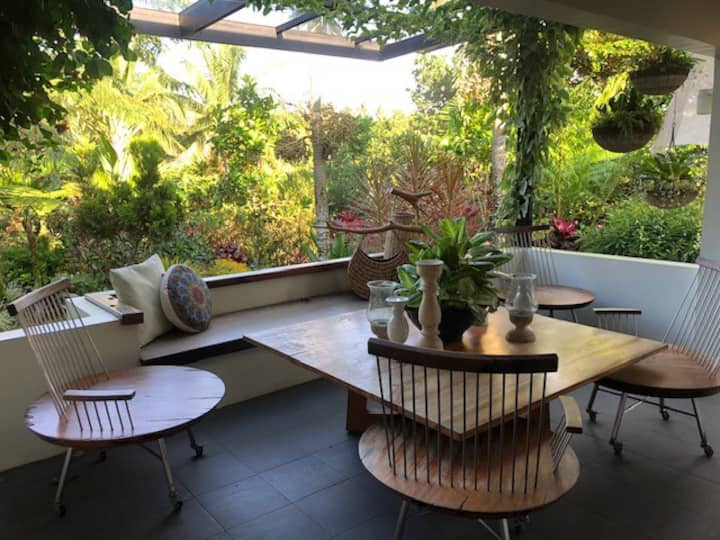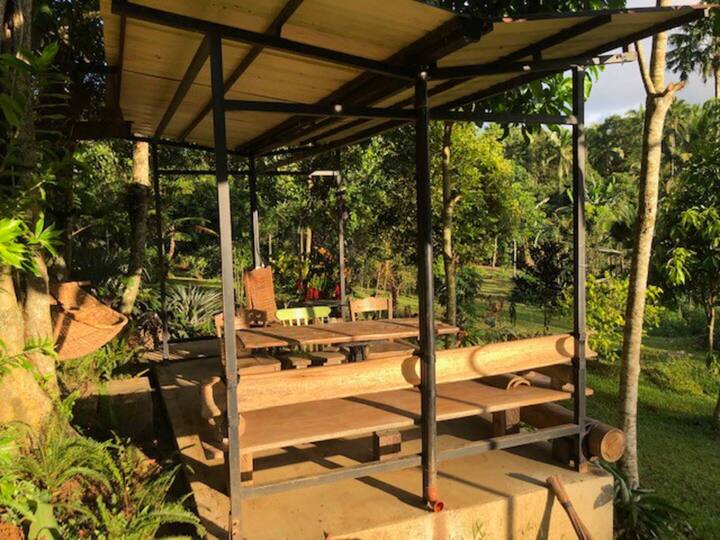 One of the best features of this villa is its many lounge areas: from the veranda where you'll get the best view of Mt. Banahaw to the outdoor lounge perfect for taking cool afternoon naps.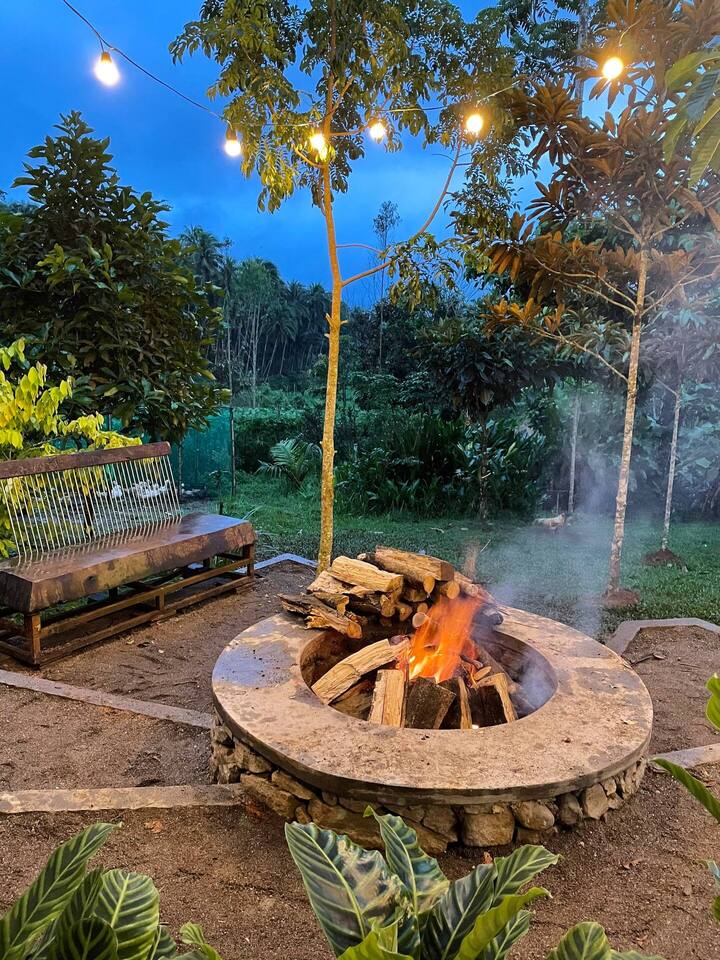 For an additional P300, you can enjoy a fire pit area where you can spend a cold night jamming or having good conversations with family or friends. Since you're surrounded by nature, you might catch some fireflies at night too!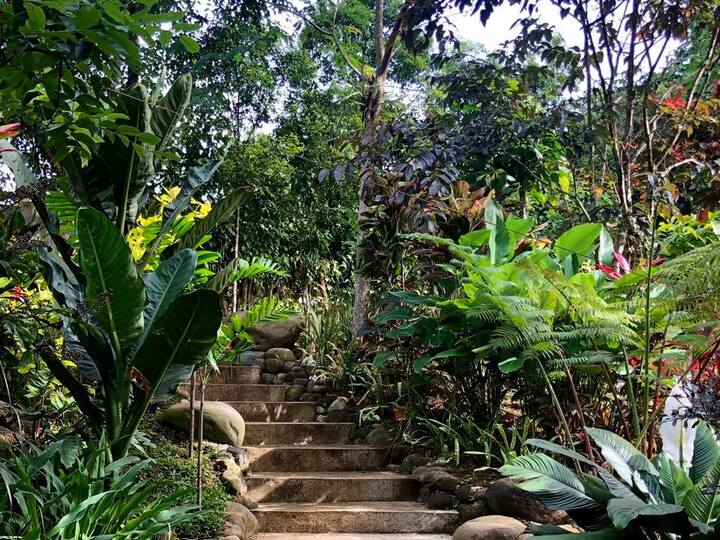 Staying at Tanaw Banahaw is truly a retreat in nature. It will offer you plenty of green spaces where you'll see different species of plants and enjoy the fresh air. If you're going with kids, there's also plenty of space for them to run around.
You'd want to go offline when resting at a place like this but in case you need to check in on work or school, the villa is equipped with fiber WiFi.
Nearby attractions
Want to explore further during your stay? Tanaw Banahaw is nearby the main town for your needs (market, convenience stores, etc.) and local attractions. If you wish to go swimming, you may drive to Dilitiwan River (30 minutes away) or Hulugan Falls, which will take a 30-minute drive and a 20-minute trek. These will make you appreciate the outdoors more!
Rates at Tanaw Banahaw start at P10,500 a night for 10 persons. The villa can accommodate up to 12 guests, but you'll have to pay an additional P500 per head.
Book your stay here.