Your Ultimate Guide to Cherry Blossom Viewing in Japan
Book it!
by Therese Aseoche | January 29, 2019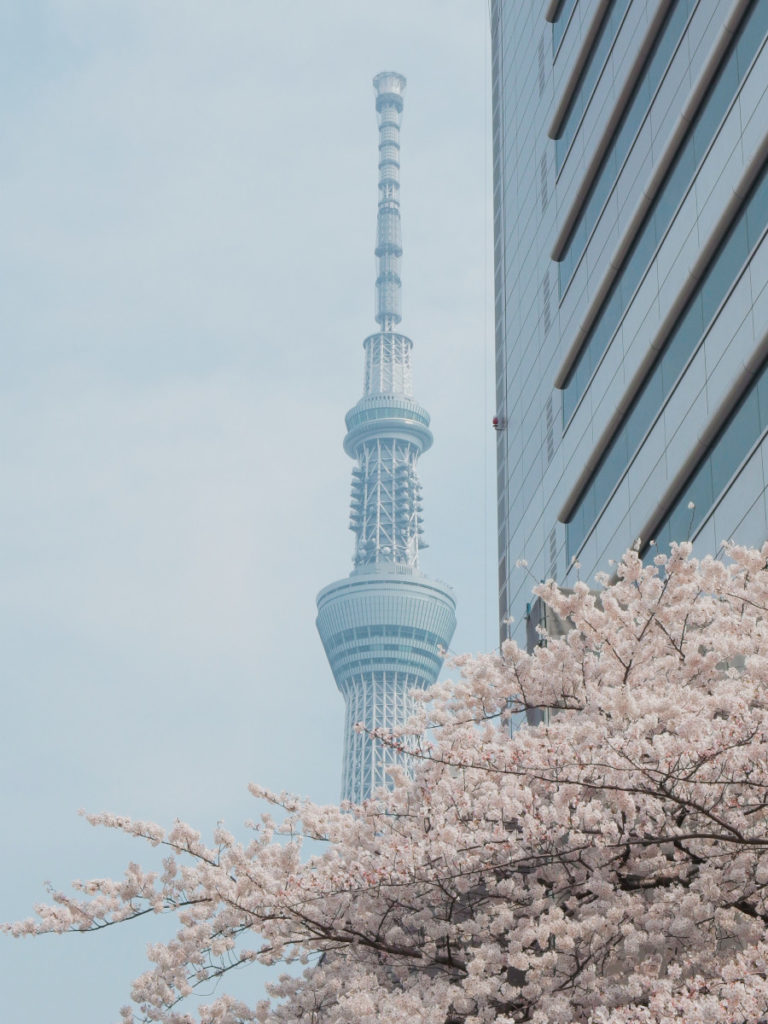 Depending on where you are, there are plenty of amazing spots you should go to for that full cherry blossom viewing experience.
Tokyo
Chidorigafuchi

: Imagine cruising along a peaceful river with your loved one while being surrounded by cherry blossom trees? At Chidorigafuchi, you can ride boats along the moats of the former Edo Castle and be mesmerized by the view.

Sumida Park

: This park that stretches on both sides of Sumida River lined with cherry blossom trees also give an amazing view of the Tokyo Sky Tree.

Shinjuku Gyoen

: This family-friendly park has different varieties of cherry blossom trees that you can enjoy without the clamor you get in public parks.

Ueno Park

: It's the most crowded and most popular spot for flower viewing in Tokyo with more than 1,000 trees you can stroll casually under.

Yoyogi Park

: A great place for picnics, this park has over 600 trees in its vicinity.
Kyoto
Tetsugaku No Michi

: Called the "Philosopher's Path", this stone path takes you on a scenic walk under hundreds of cherry blossom trees.

Maruyama Park

: This popular public park gives the best evening flower viewing experience because of its iconic weeping cherry blossom tree (

Shidarezakura

) that lights up at night.

Heian Shrine

: You can find even more weeping cherry blossom trees here.

Arashiyama

: After visiting the popular Bamboo Groves and Iwatayama Monkey Park, head to Togetsukyo Bridge on the riverside of Nakanoshima Park to catch a beautiful view of the cherry blossoms while surrounded by the sights and sounds of nature.
Osaka
Kema Sakuranomiya Park

: Nearly 5,000 cherry blossom trees line the Okawa River beside this park.

Osaka Castle

: No visit to Osaka is complete without a stop at Osaka Castle, where it is home to 4,000

sakura

trees. It's a great place for picnics while taking in the view of the iconic structure.

Expo 70 Commemorative Park

: This former 1970 World Exhibition site which was turned into a public park gives a pretty breathtaking experience with 5,000 cherry blossom trees lining its paths.
Hiroshima
Miyajima

: Known for its "floating"

torii

gate, this small island is also a great way to marvel at cherry blossom trees as they line your walking path right up to the

torii

gate.
Fukuoka
Nishi Park

: This small hillside park holds over a thousand

sakura

trees, the views of which you can enjoy while on a picnic at its green spaces.
Hokkaido
Goryokaku Fort

: From an aerial view, Goryokaku Fort is completely breathtaking. This star-shaped miliatry citadel built in Hakodate towards the end of Edo Period has since been turned into a public park that is decorated with a lovely pale pink color from its over 1,600 cherry blossom trees.

Matsumae Park

: Dubbed as a "

sakura

village," Matsumae Park has 10,000 cherry blossom trees of over 250 varieties, each blooming on their own cycles and providing visitors a whole month of

hanami

experience!

Maruyama Park and Hokkaido Shrine

: When in Sapporo, this is where you should be. Maruyama Park sees a large number of visitors who party and revel during

hanami

parties, and it's a great opportunity to bond with locals. The Hokkaido Shrine just nearby is also a good spot to see the cherry blossoms.
Flying to Japan this Spring to see the cherry blossoms? Share with us your plans below and tag us on your Instagram photos @WindowSeatPH!