This Secluded Forest House in Antipolo Will Give You Unlimited Access to Nature
Disconnect to connect.
by Cristina Morales | October 26, 2021
Getting away from the city and immersing yourself in nature is a change of pace we all need right now. And you don't have to travel far to get your well-deserved break. Located in Antipolo, Balay Natu is a spacious vacation home tucked away in the middle of a forest — just what the doctor ordered.
Balay Natu
Hidden inside a 30-hectare family estate, Balay Natu Country Home is an accessible Airbnb located just a short drive away from the Metro. Though the house itself boasts an all-white modern design, it looks right at home surrounded by trees and greenery.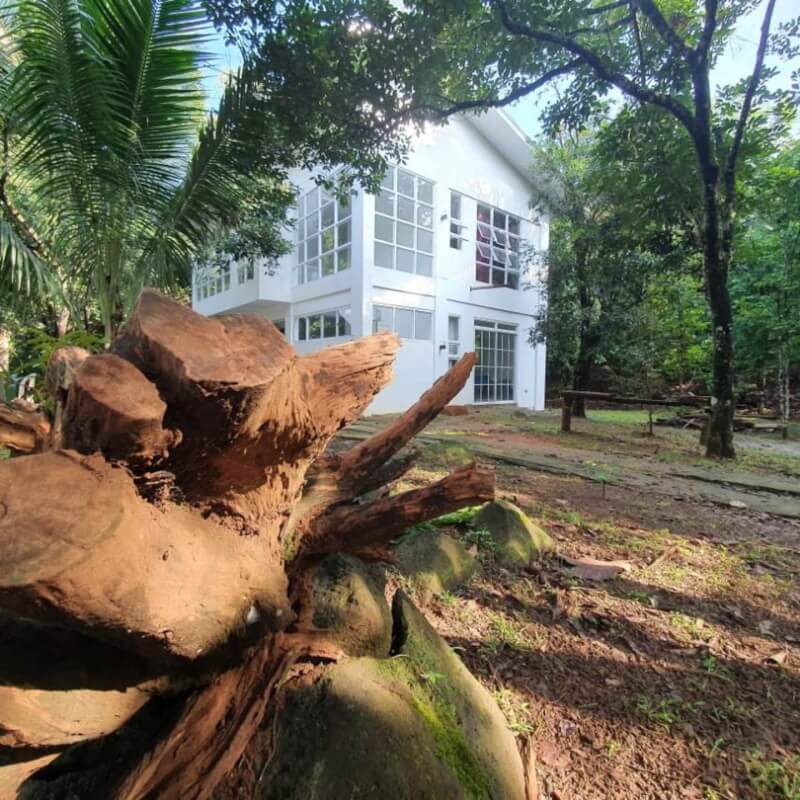 The place has two bedrooms, but guests can also sleep in the second-floor library and first-floor den so it can accommodate groups of over 20 people!
Each room has floor to ceiling windows that overlook the trees, so you'll always get that sense of being in nature — even when you're just staying indoors.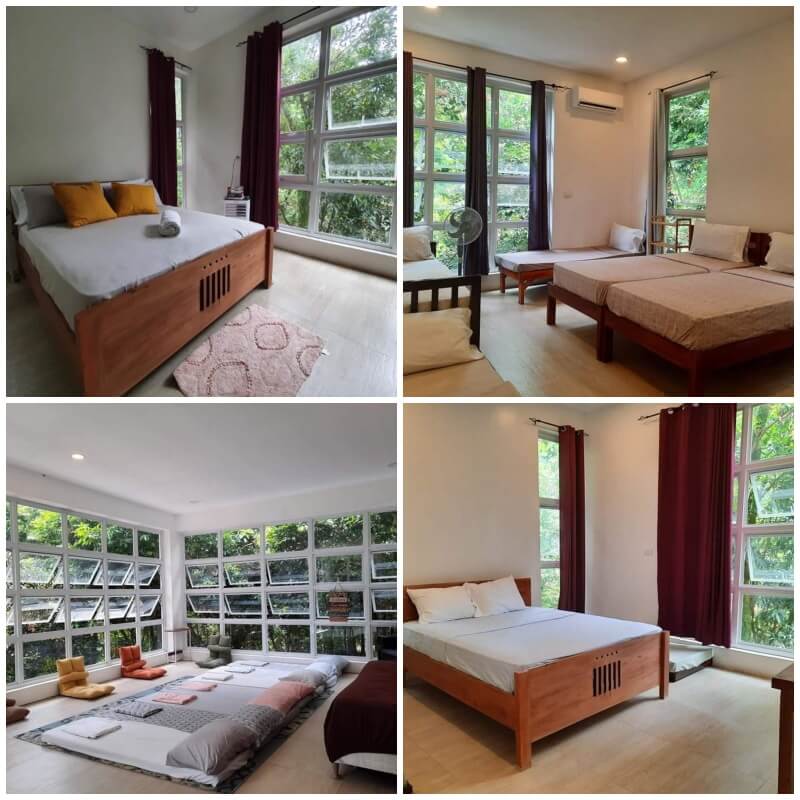 Balay Natu has plenty of natural light, cute little nooks, and Instagrammable sitting areas. The place also has its own mini library, a foosball table, and an outdoor porch area. It's the perfect place to bond with friends and family or curl up with a book.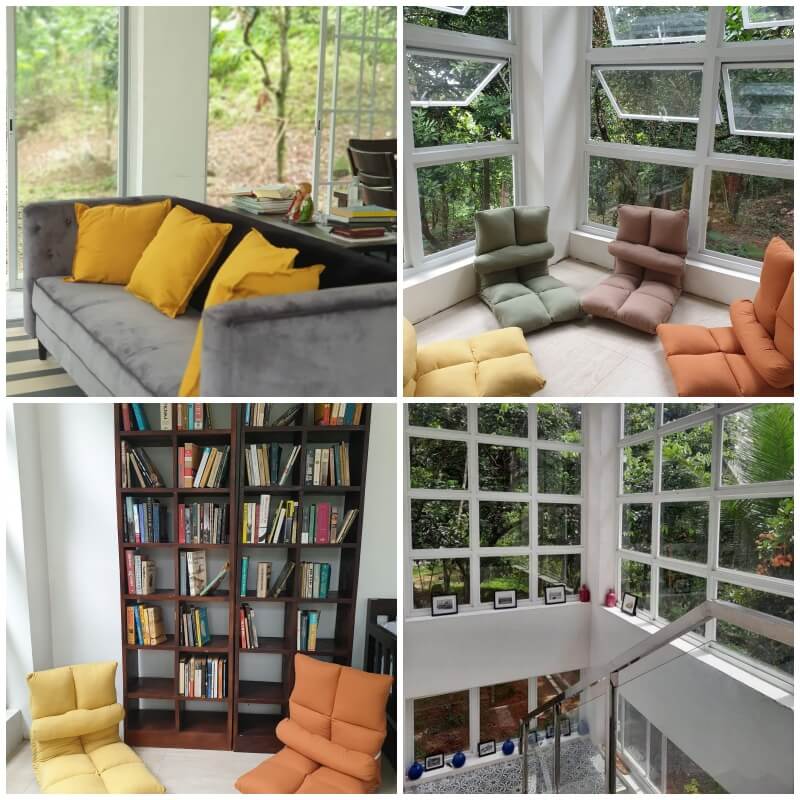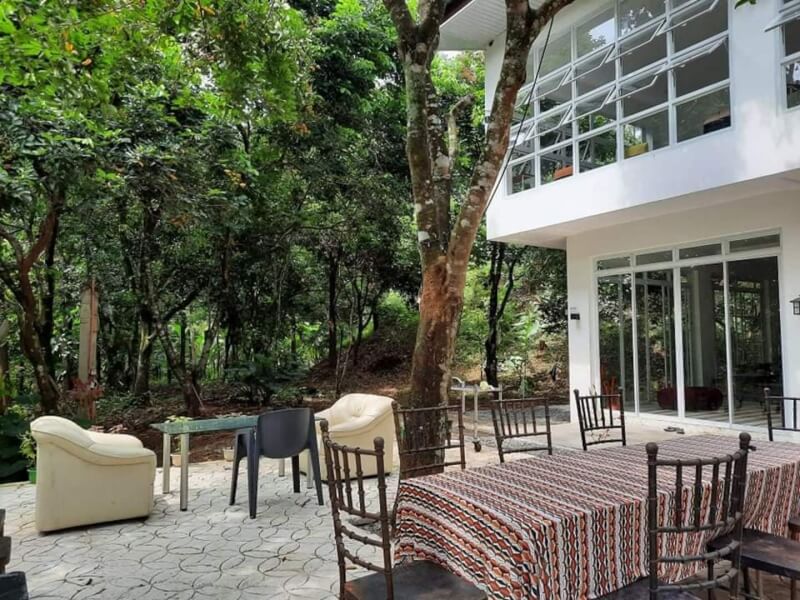 There aren't any fast-food restaurants or convenience stores near Balay Natu, with the closest stores being 10-15 minutes away. The place does have a kitchen with basic cookware and dinnerware, so all you need to do is bring the ingredients you need to whip up your meals.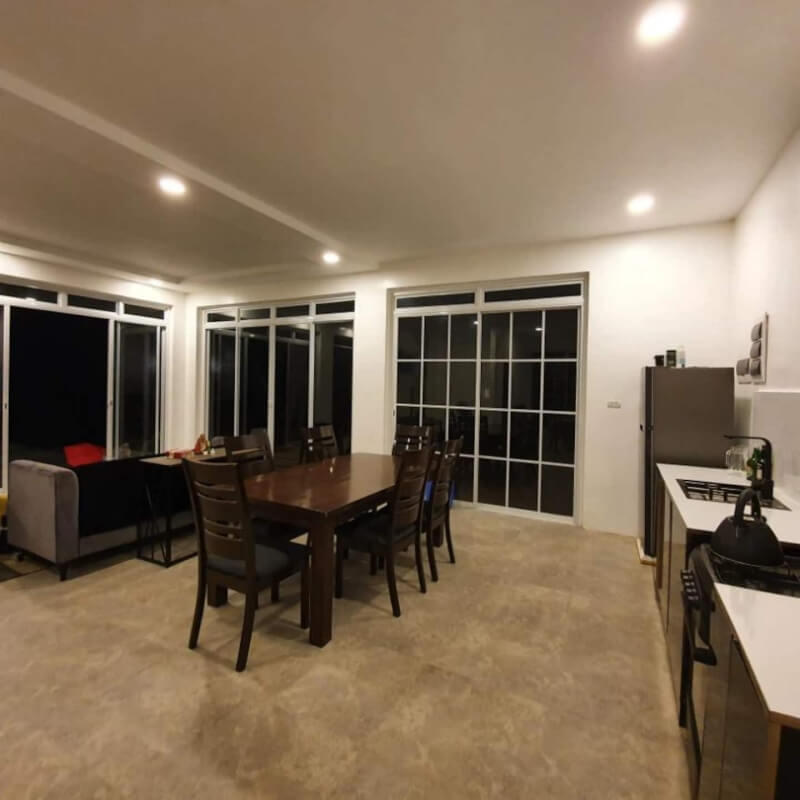 Apart from food and drinks, make sure to bring towels, personal toiletries, and swimwear.
Though the place has limited LTE and WiFi connection, guests can enjoy an unlimited connection to nature and the perfect place to spend time with loved ones without any distractions.
Things to do
Balay Natu guests have exclusive access to a lap pool — perfect for whiling away the warm afternoon hours.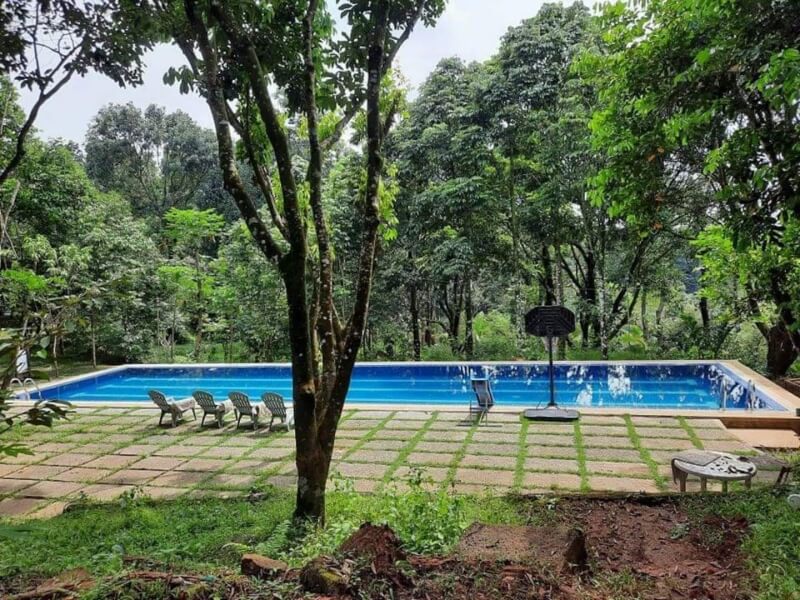 Balay Natu is located in the same estate as Phillip's Sanctuary, an eco-park and popular team building venue. Guests at Balay Natu have access to go around the unrestricted areas of the Sanctuary, which has multipurpose trails for biking and hiking, multiple picnic areas, a chapel, a children's playground, a hanging bridge, and ATV trails. All of these, of course, are subject to availability and COVID protocols.
Rates at Balay Natu start at ₱14,143 / night. To book a stay, visit their Airbnb page.
Go on a Secluded Nature Retreat at This Mountain Cabin in Antipolo
Go on a Secluded Nature Retreat at This Mountain Cabin in Antipolo
Ina Louise Manto | Jun 09, 2021