Live Out Your Bohemian Dreams at This Beachfront Bahay Kubo in Batangas
Get your much-needed R&R at this hidden gem in Anilao.
by Cristina Morales | April 15, 2021
Ever dreamed of living in a hut in the jungle, just a few steps from the beach? This rustic bahay kubo in Anilao, Batangas will let you do just that.
Callie's Kubo
14 It's a charming stay that will let you escape from your everyday concerns and just relax.
This charming little kubo has a loft that can sleep up to four people, a living area that can also be converted into a bedroom, a balcony, a kitchen and dining area, and a garden. The edible garden grows local vegetables like tomatoes, eggplant, and squash. For an additional fee, you can ask the staff to whip something special up for you and your party.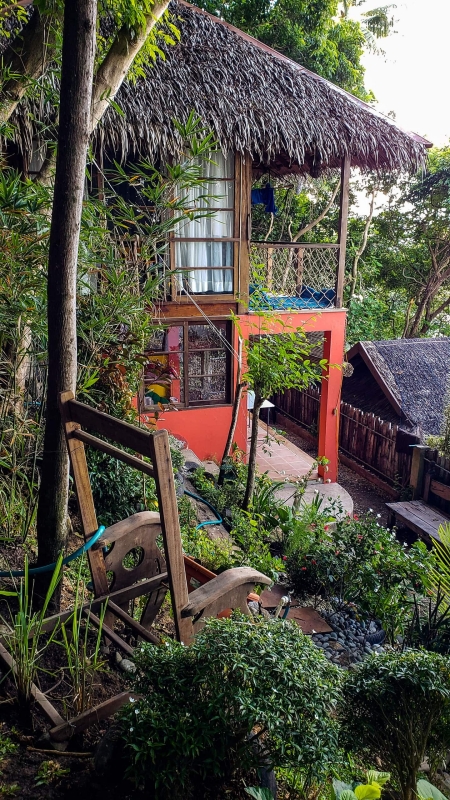 The biggest highlight of Callie's Kubo is its location. It's right next to a protected marine sanctuary that's teeming with coral and fish. Divers can visit a popular dive spot called "Arthur's Rock", but even snorkelers will have plenty to see here. The place offers snorkeling gear, but it's recommended to bring your own. It's also a good idea to bring aqua shoes because the beach is strewn with plenty of shells.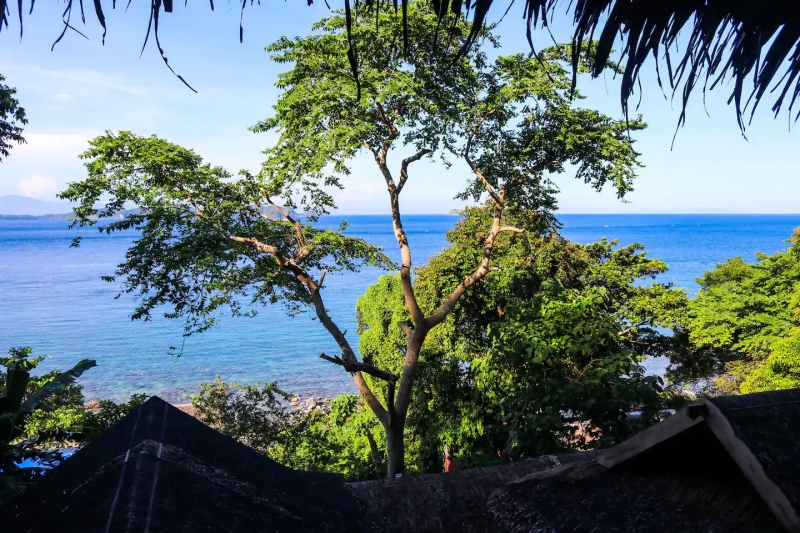 The main bedroom looks out into the water, so you can literally wake up to the ocean. Its hardwood floors are made from recycled malatumbaga wood.
After taking a dip in the ocean, guests can cool off at the hut's outdoor tub and shower. The tub was handmade by a local artisan.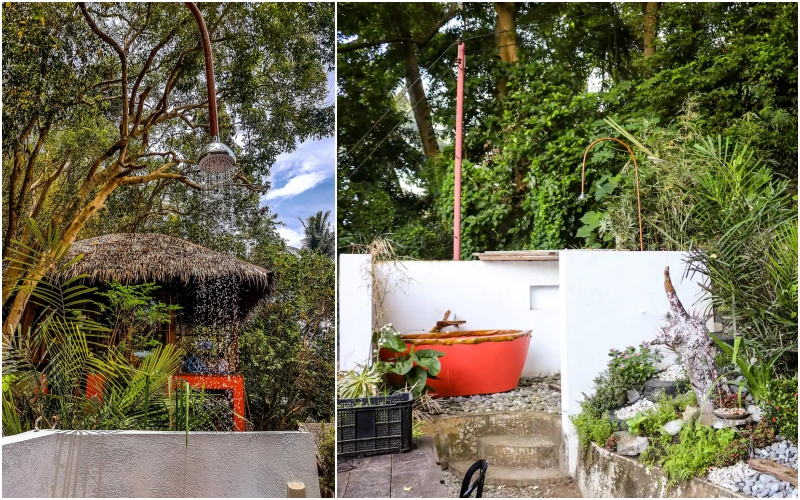 Most of the decor used in Callie's Kubo is made of indigenous materials. The owners also made good use of recycled materials, such as using tires in the garden as a retaining wall.
The kitchen has all the basics you'll need to cook your favorite meals — a fridge, a gas stove with three burners, a coal grill, a microwave, a toaster oven, pots, pans, and so forth. The place also has basic cooking ingredients, so all you need to bring are your groceries.
Even those who don't dive or snorkel will enjoy staying here, as long as they're nature lovers, of course. The surrounding jungles attract plenty of colorful birds, such as orioles and kingfishers. Guests can lounge on the balcony, either on Thai pillows or on bean bags. You can also get massages here. The kubo also has a writing desk.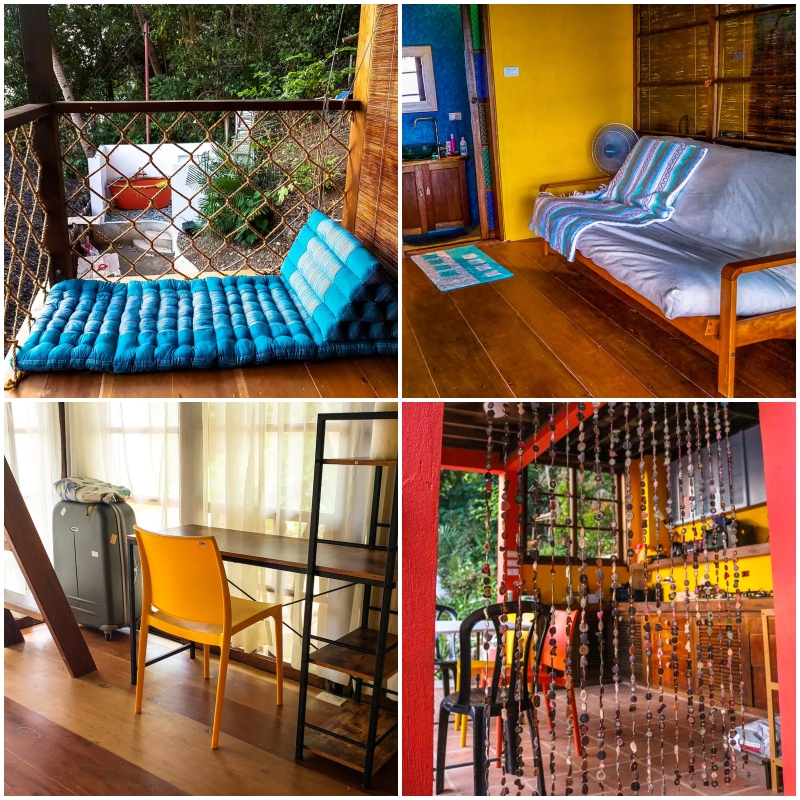 Callie's Kubo faces west, so guests can enjoy watching the sunset from the balcony or the beach.
How to get there
Callie's Kubo is in Barangay Bagalangit, Mabini, Batangas. To book a stay and get more details, message the owners on Airbnb.
READ MORE:
Have a Grand Time Diving Batangas' Best Reefs at This Luxurious Anilao Resort
LOOK: This Anilao Cliff House is a Treat for Pastel and Nature Lovers
This Treehouse by the Ocean in Batangas Has a Private Pool With a View
Get Your Vitamin Sea Fix at These 8 Batangas Beach Resorts