Lub d Makati Will be Your Next Favorite Hostel!
Poblacion hits.
by Kyzia Maramara | May 30, 2018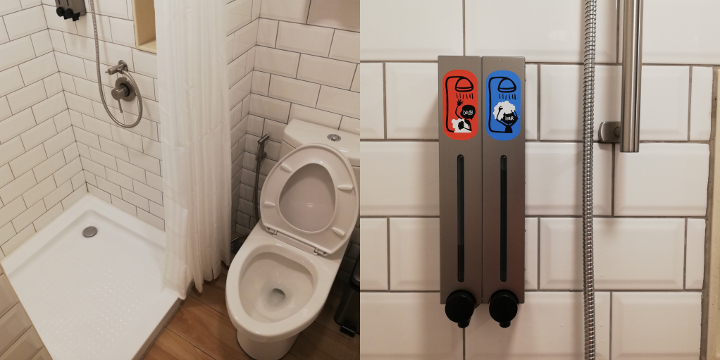 Every room at Lub d Makati is sure to be clean and impressive and evokes a cozy feeling, you'll be glad you stayed in. What delighted me with the room (we booked a Barkada room) the most were the dispensers. Instead of providing soap bars in individual wrappers, there's a hand soap dispenser beside the mirror. There are also liquid soap and shampoo dispensers in the shower, you'll be glad to know you don't have to prepare yours.
There's Wi-Fi available for every room, don't forget to ask the receptionist for the password. The signal is strong but it wavers from time to time.
Recreation