Lub d Makati Will be Your Next Favorite Hostel!
Poblacion hits.
by Kyzia Maramara | May 30, 2018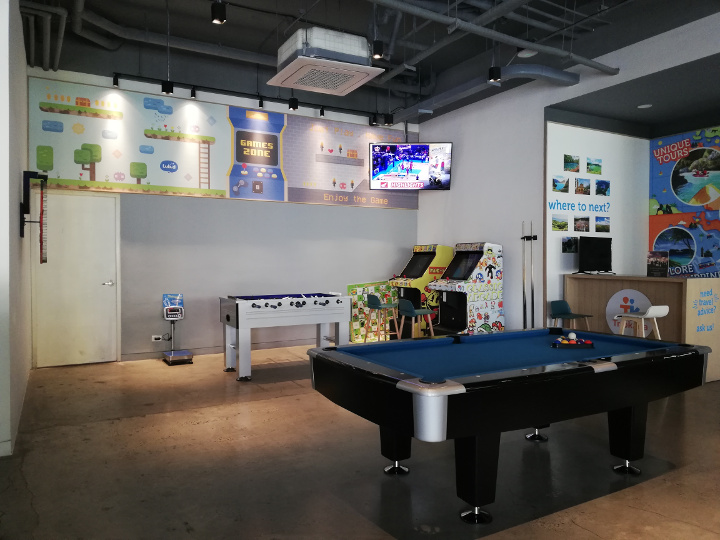 Lub d recognizes that most of their guests are weary from travel or are seeking a break from working. They provide recreation in the form of games, events, and movie screenings.
For those seeking quiet games, there are board games available in the lobby such as sungka, Scrabble, Taboo, giant Jenga, Uno, and Finger Twister to name a few. There are also small bowls where laminated Tongue Twisters and Bugtong (Riddle) are placed, challenging foreigners how far they can pronounce and understand Tagalog.