Camping Hits: The Most Accessible Secluded Beaches in the Philippines
Hide away.
by Jaime Perez-Rubio | April 06, 2016
Isolated islands (or even just beaches) are awesome because for the most part, they remain unspoiled. Commercialization, as we all know, has the tendency to ruin nature. It happened to Boracay in the '90s and it could happen again to any other beach today.
Thankfully, we are an archipelago, there are still plenty of beaches that remain untouched. Here are some of the most accessible in the Philippines.
Malcapuya Island, Palawan
When in Coron, you can opt for the much less crowded Malcapuya Island.
This island is rarely offered in the Palawan tour packages, so it garners much less attention. Its shallow clear waters and fine white sand make it a perfect place for a quiet, lazy and dreamy island getaway.
Camping is very welcome in this beach and you can expect a starry night accompanied by some gentle waves in the evening. Only half an hour boat ride away from Coron, this is the place to be in Palawan.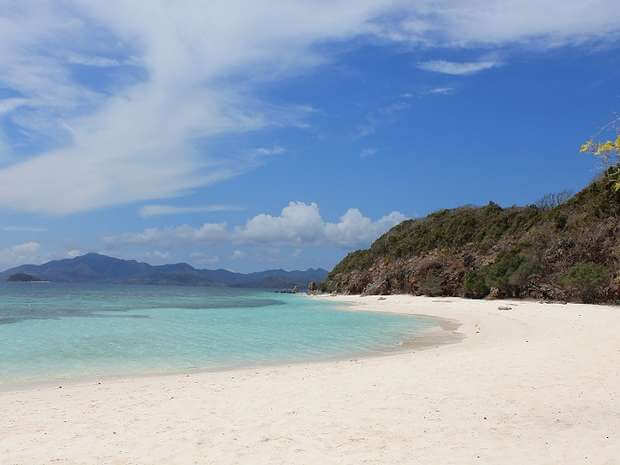 Antonia Beach, Iloilo
Antonia Beach is a paradise of white sand, rich biodiversity, and awesome rock formations. It's a secluded beach with no accommodations unless you grit it out in a hammock or tent.
The island is accessible by ferry ride from Estancia Port to Isla Gigantes. From there, another boat ride will take you to Antonia beach. The clear turquoise water will make you want to stay for days—even weeks.
Time will stand still in this place, and technology will be but a thing of the past.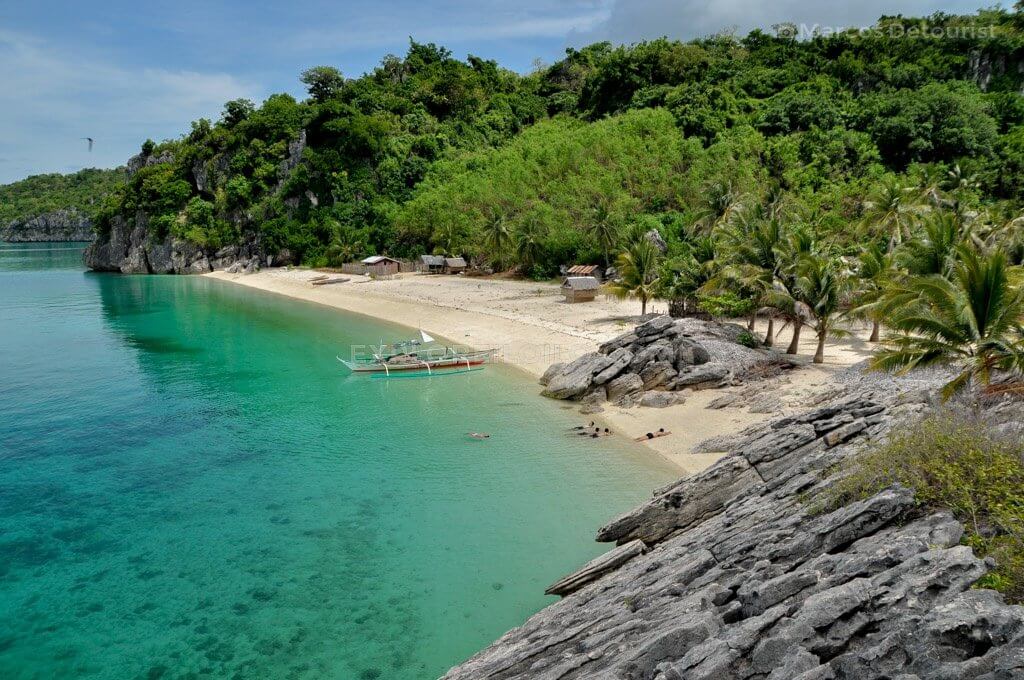 Tikling Island, Sorsogon
Pink-sanded Tikling Beach is a camper's paradise. Hidden 30 minutes away from Matnog, Sorsogon, the Island has a mixture of white sand dunes and crushed reddish corals that add a pinkish hue to the beach.
Tranquil blue waters await you in this quiet getaway. Bring a lot of food, a flashlight, and something to start a fire with because Tikling beach will only give you what nature has to offer.
Palaui Island, Cagayan Valley
Just off the coast of Sta. Ana, Cagayan, lies Palaui Island.
The secluded island is about 20 minutes by boat from San Vicente port, which is a trike ride away from of Sta. Ana, Cagayan Valley.
The island is rich in marine life and made up mostly by white sand and vast mountain ranges.  It's preserved and taken care of by the locals and the local government. Hike up Cape Engano Lighthouse and get a beautiful bird's eye view of the island.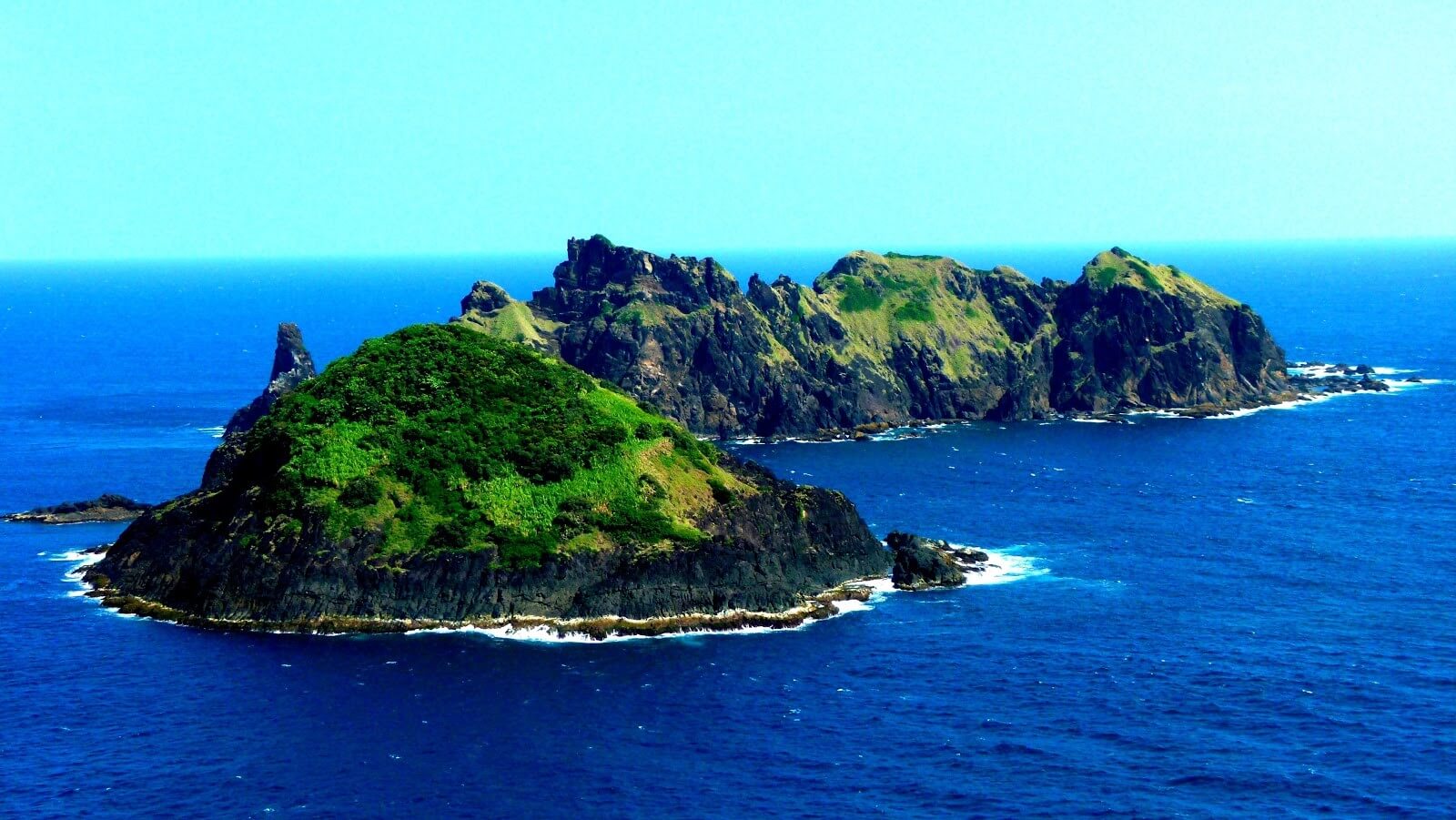 Calaguas Island, Vinzons, Camarines Norte
Calaguas is one of the most beautiful beaches in the Philippines. For the most part, has been left untouched but people have started flocking to it. It's accessible via outrigger boat from the town of Vinzons, Mercedes or Paracale, which are all about 15-30 minutes away from Daet, the capital of Camarines Norte.
Besides a couple of basic resorts and the few nipa huts available for shade, the beach is reserved for those who wish to camp. Expect to totally disconnect from your city life as there is no electricity or cellphone signal in Calaguas.
What awaits you are calm waters, soft white sand, and lots of time to tan.

Got anything to add? Post them in the comments or shoot us an email at editor@windowseat.ph.
Make the most out of summer:
The Best Beaches to Stargaze in the Philippines
The Best Beach Products for the Summer
6 of the Hippest Places to Stay in Baler
8 Essential Hacks for Serious Surf Noobs