From Beach Houses to Rainforest Retreats: 9 Amazing Airbnbs in Zambales
Best part? Some of these places are just two hours away from the Metro!
by Cristina Morales | May 21, 2020
For folks who just want a break from the hectic pace of the city, you can't go wrong with Zambales. Boasting beaches with surf-worthy waves, lush rainforests, and amazing shopping finds, there's something for every kind of traveler. Here are some of the most gorgeous Zambales accommodations we found on Airbnb — take your pick!
Cozy up in a hammock at this IG-worthy forest nest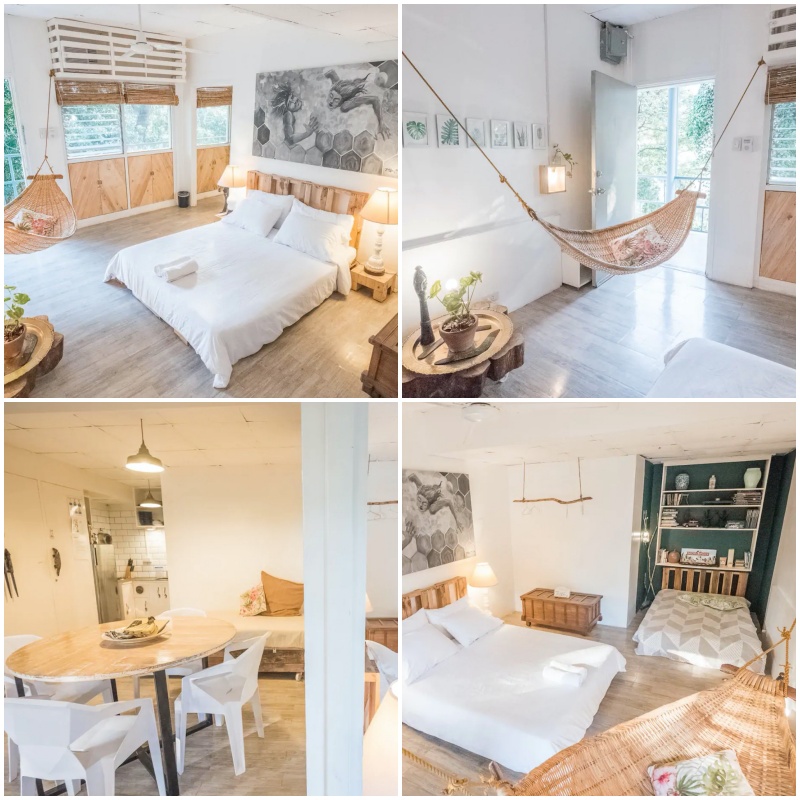 Location: Subic Bay Freeport Zone
This Forest Nest was designed to be a place to unwind in after a hectic week in the city. A 20-minute drive from Subic Bay's central business district, it's located in a sleepy neighborhood filled with retirees, making this Airbnb ideal for folks looking for a quiet weekend. There are several little nooks that are perfect for curling up in with a book or getting some work done. And in case you want to explore the nearby waterfalls and beaches, you could rent bikes for just P500 a day — just let the host know in advance. Host Tamara has other similarly decorated Airbnbs in the area available for rent, so check them out as well!
Go back to basics at this vegan-friendly resort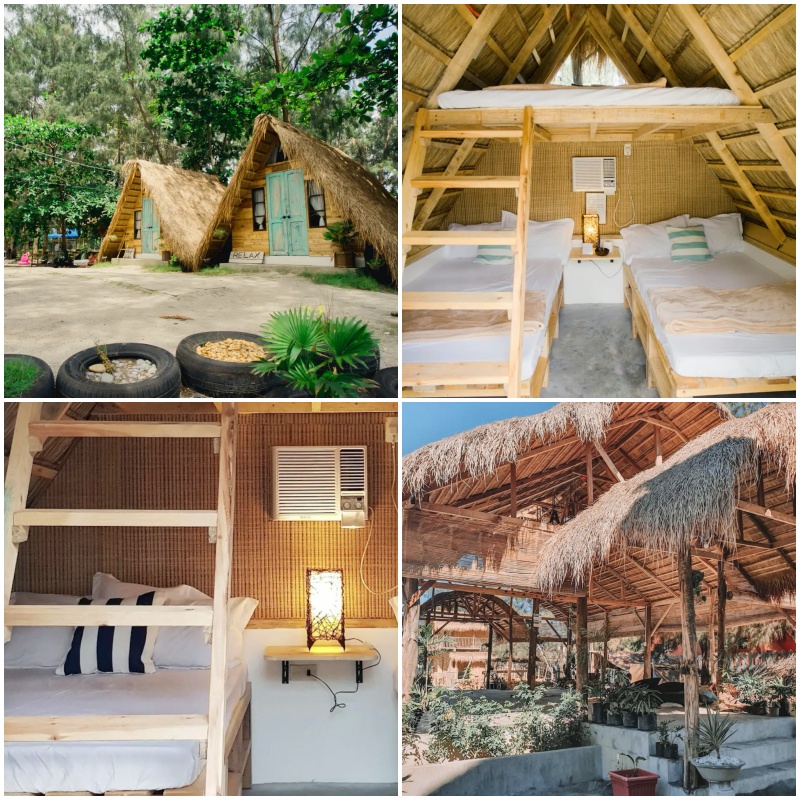 Location: San Felipe
If you're looking for a place to unwind and make great memories with your barkada, Kwentong Dagat Resort might be right up your alley. The first vegan-friendly resort in Zambales, it's just a five-minute walk to the beach. The rustic nipa huts have comfortable beds and air conditioning, plus they're pretty photogenic!
Enjoy a private secluded beach at this beachfront condo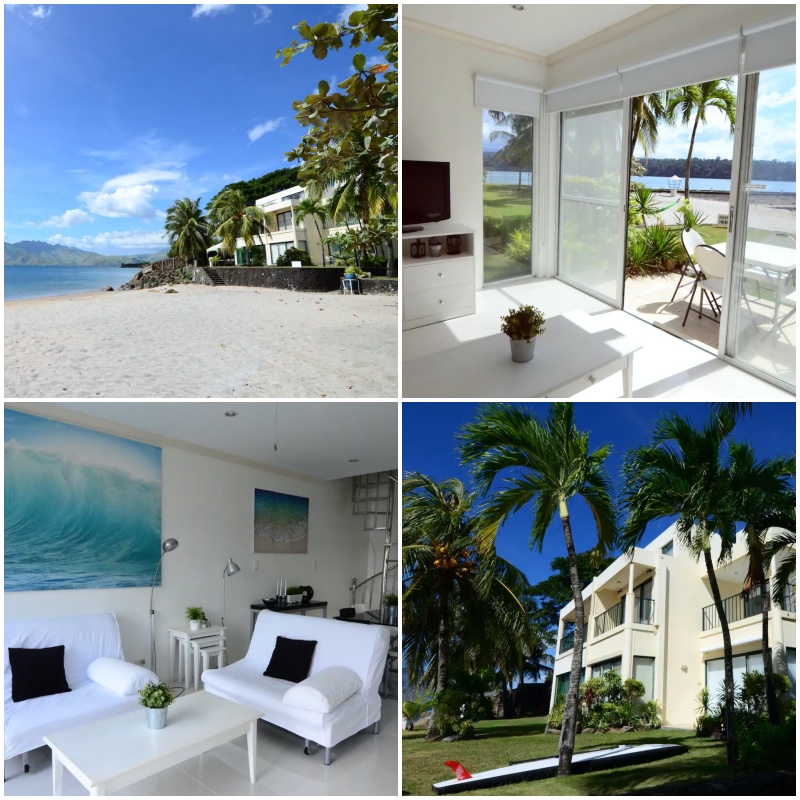 Location: Subic Bay Freeport Zone
Perfect for families, this two-storey Beachfront Condo is good for groups up to 8 people. Nestled in the middle of a marine sanctuary, guests are free to enjoy easy access to a private secluded beach, as well as stunning views of the sea and the virgin rainforest at the other side of the bay. There's a patio and garden area that's perfect for barbecues.
Take a trip on the wild side at this rainforest retreat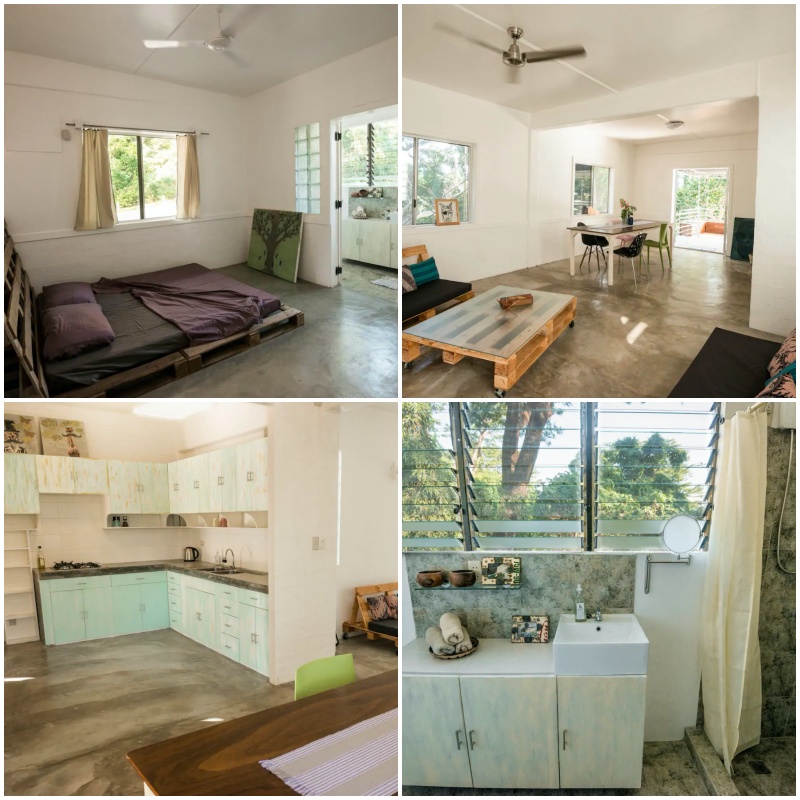 Location: Subic Bay Freeport Zone
Surrounded by lush rainforest (where you might spy families of monkeys), this former US military house has been retrofitted with eco-friendly trappings: solar power, natural lighting, and green living roof. Because the hosts are actively trying to reduce their carbon emissions, there's no air-conditioning, but the home has been designed with passive cooling in mind. Plus, each room has a ceiling fan and mosquito screens on all windows and doors. You can book private yoga sessions and surfing lessons, as well as rent stand-up paddle boards — just let the host know after confirming your bookings.
Live it up at this luxurious modern beach house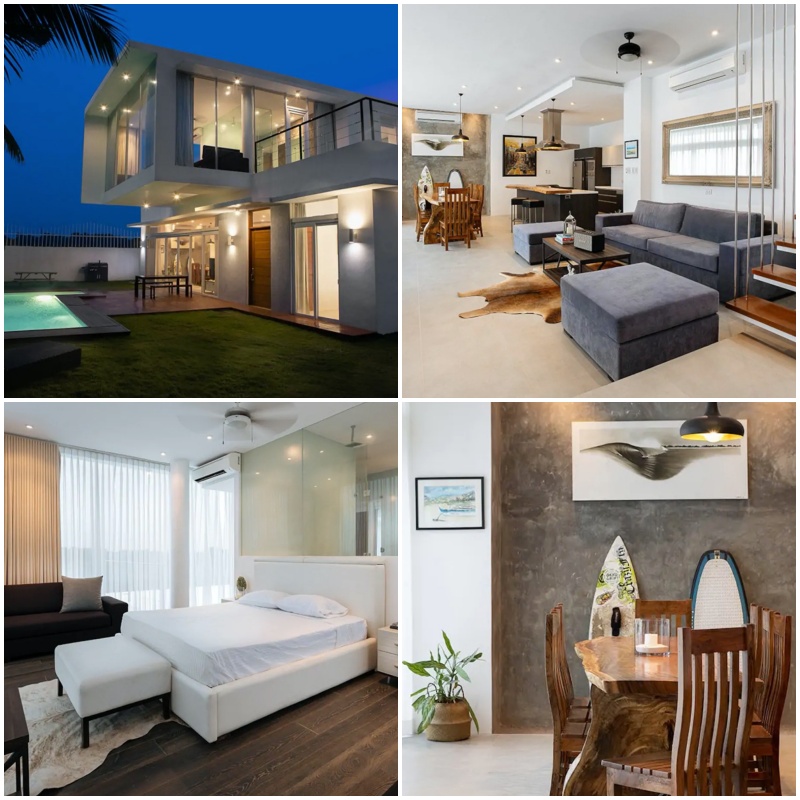 Location: San Antonio
This modern home has got everything you could want from a beach house and more. Pool? Check. Easy access to the beach? Check. (It's literally a three-minute walk from the beach.) Open kitchen? Check. Comfy beds? Check — it's got enough beds for 8 people. Plus, it's extra stylish and luxe so you know your travel snaps are going to be on point.
Reconnect with nature at this green treehouse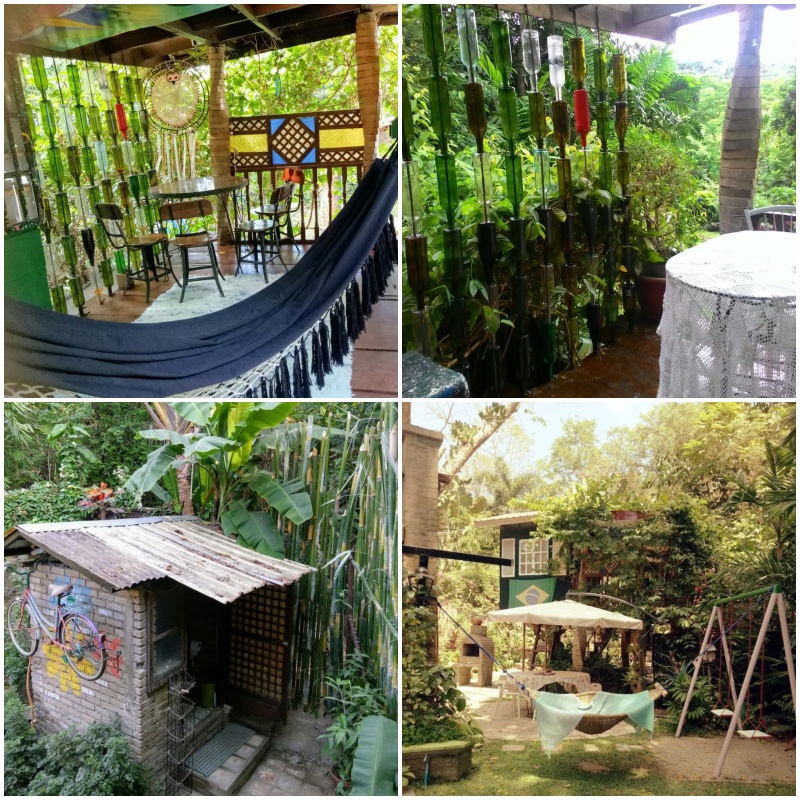 Location: Subic Bay Freeport Zone
If you love the outhoors, you'll love the rustic experience here at this treehouse, which fits two people inside, and six people on the deck. Here, you can enjoy the sounds of birds, cicadas, and geckos day and night. There's a dipping tub on the deck for hot summer nights, and jars for romantic candles — making it perfect for couples or groups of friends who are itching for great conversation under the stars.
Make amazing memories at this riverside cabin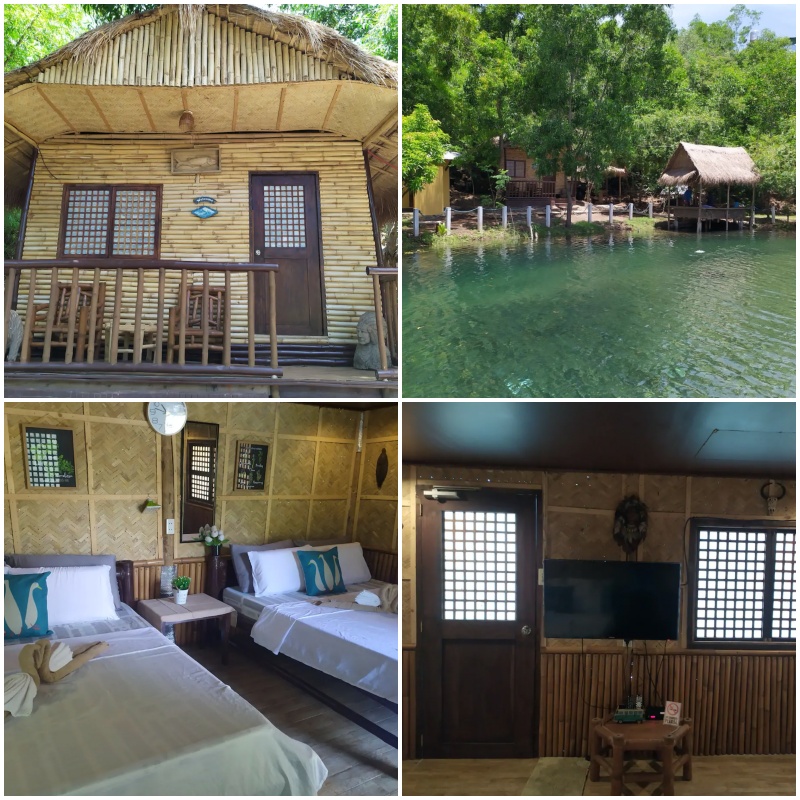 Location: San Antonio
Don't be fooled by the rustic exteriors — this riverside bahay kubo is air conditioned with two queen size beds, a 40-inch TV with cable, WiFi, and heated shower, among other modern luxuries. But it's not like you'd be spending much time indoors, not with the spectacular river, glorious mountains, and breathtaking beaches waiting outside. Pundaquit Beach — which is the jump-off point to the famous coves of Anawangin, Talisayen, Nagsasa, and Silanguin — is just a five-minute walk from the place.
Get the whole gang together at this sprawling forest home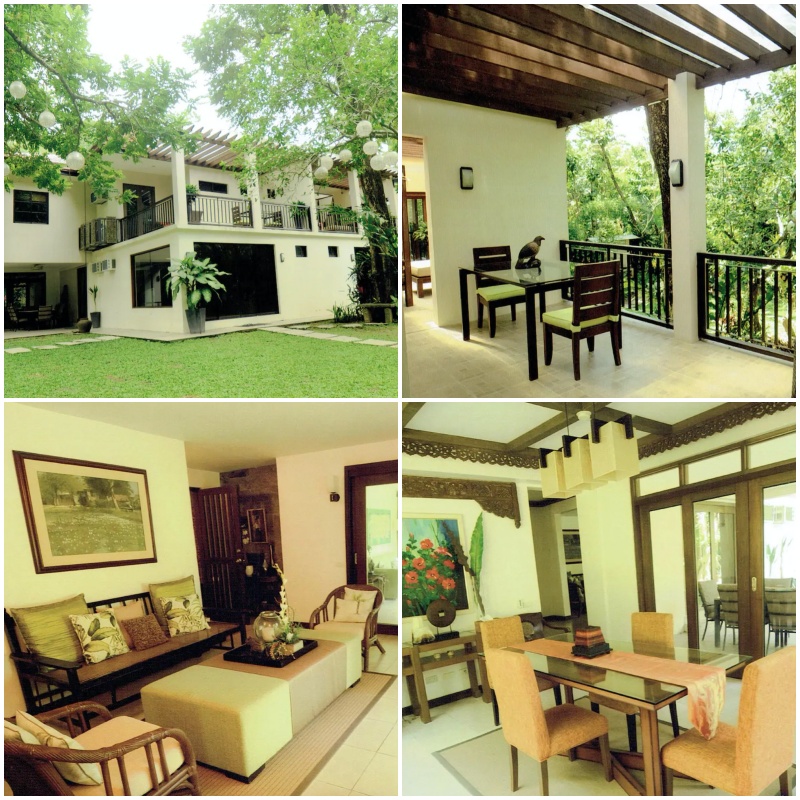 Location: Subic Bay Freeport Zone
Over 500 square meters large, this spacious home is perfect for reunions with family and friends. With six bedrooms, there's more than enough space for groups of 16+. There's a huge garden for barbecues, a karaoke machine, and board games — all the better to keep the whole gang entertained with.
Chill out in an idyllic cabana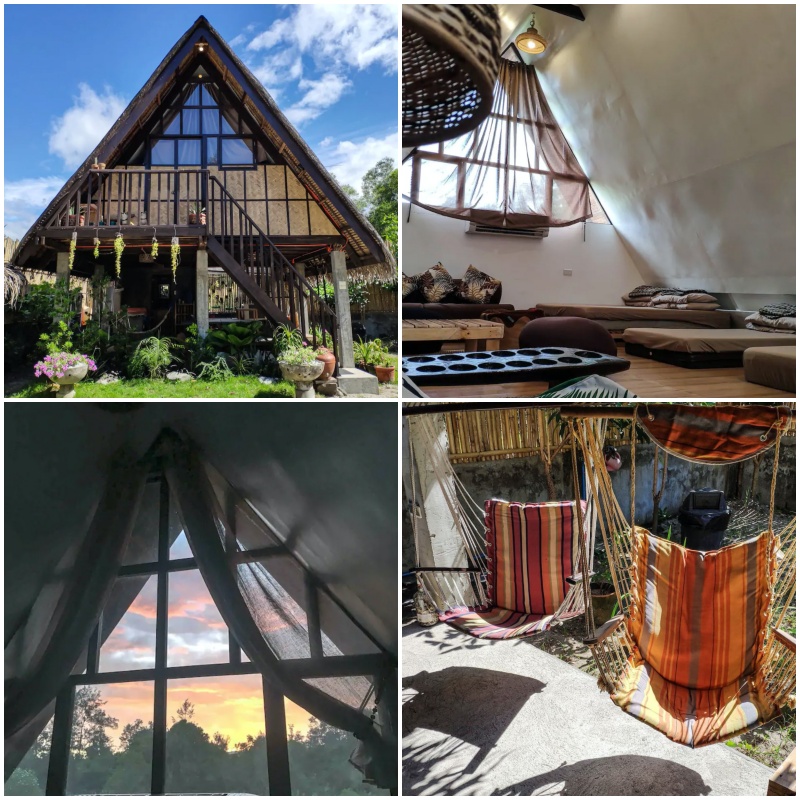 Location: San Felipe
Tadhana Zambales is a restaurant, but it also rents out a private hut for parties of 8 or less. Hang out and feel the breeze at the swings and hammocks on the first floor, then if you feel the waves calling you, take a five-minute walk to the beach. What more could you want?
Which of these Airbnbs do you see yourself staying in?