Get Back in Touch with Nature at This Rustic Hillside Farmhouse in Laguna
It's just one hour away from Makati!
by Cristina Morales | October 20, 2020
If you're itching to get away from nature but don't want to go anywhere with tons of tourists (cause, y'know, social distancing and all that), look for a place where you can have an intimate getaway, such as at Gabby's Farm in Cabuyao, Laguna. Not your typical getaway venue, Gabby's Farm is — you guessed it — a farm that grows cacao, longkong lanzones, and black pepper, as well as other fruit trees. But it also lets guests rent a two-bedroom farmhouse, which lets you have exclusive access to the entire place. Best part? It'll only take you about an hour's drive to get there!
The stay
Guests can rent out a bahay kubo style farmhouse, which has open space on the ground floor that can serve as a dining and lounge area. Also on the ground floor are the bathrooms and a small kitchen, which comes complete with basic equipment you can use to whip up your next meal.
Because it's on top of a hill, the farmhouse overlooks the forest and has amazing views of Mount Makiling, Laguna de Bay, Tagaytay Ridge, and the Calamba cityscape.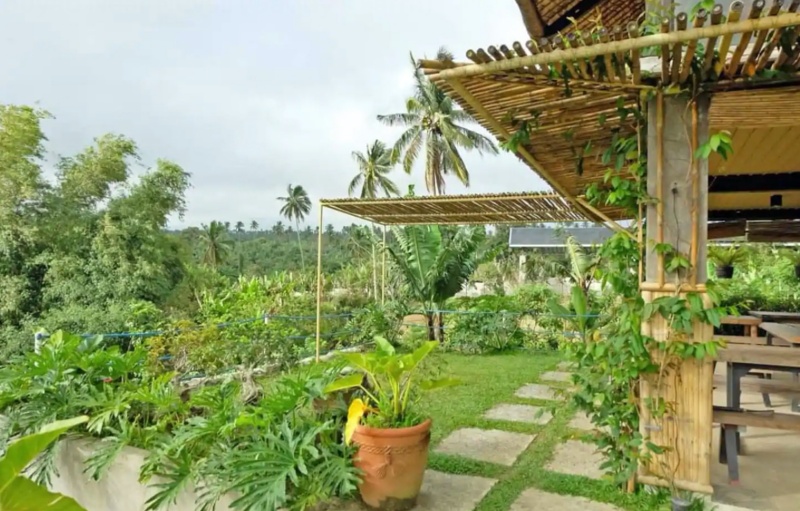 The second floor has a smaller lounge and dining area, as well as two bedrooms. There is also a mezzanine floor that can accommodate more people (just request for floor mattresses).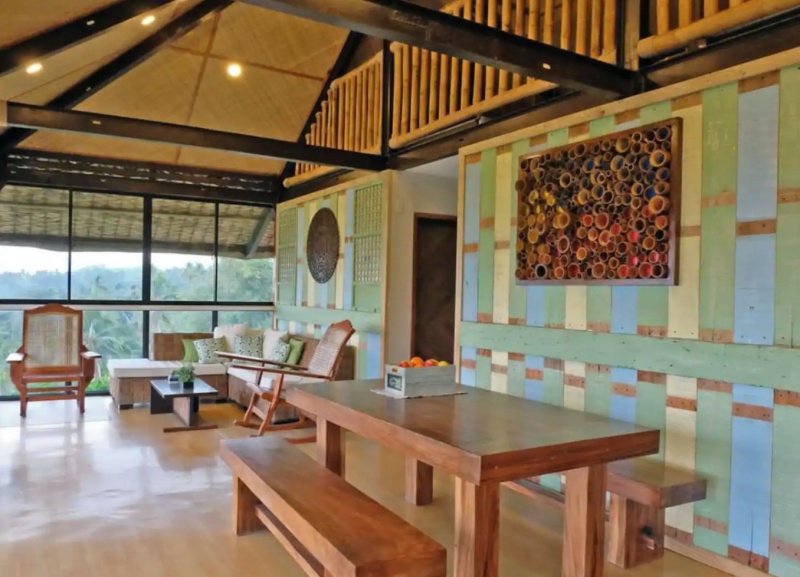 There are two bedrooms, each with a double bed and air conditioning. The mezzanine has two single beds and you can also request for floor mattresses to accommodate more people.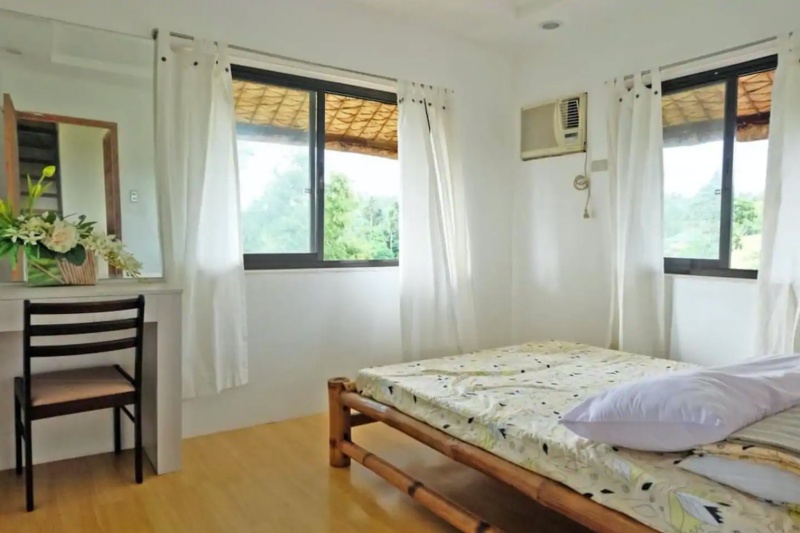 Guests can also camp out on the grounds — all the better to see the stars with!
Activities
While you can simply while away the hours in the farm, enjoying the cool breeze, you can also opt to go on a short hike. There's a natural trail that goes through the forest to the river and mini waterfalls — perfect for more adventurous guests.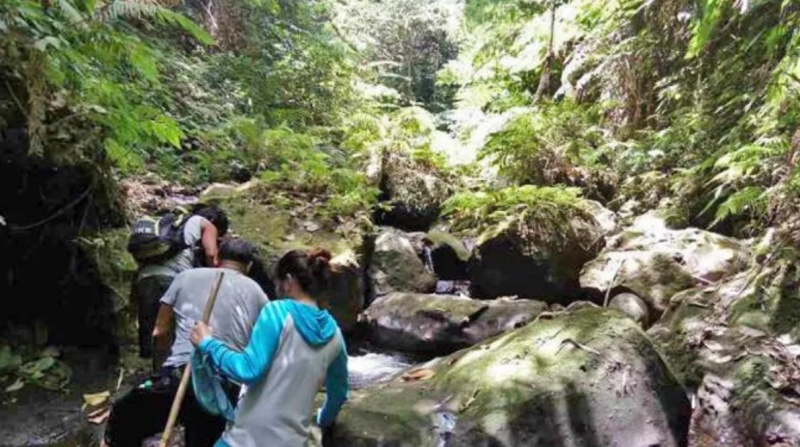 Once you reach the river, you can cool off by splashing around in the river before you head back to the farm.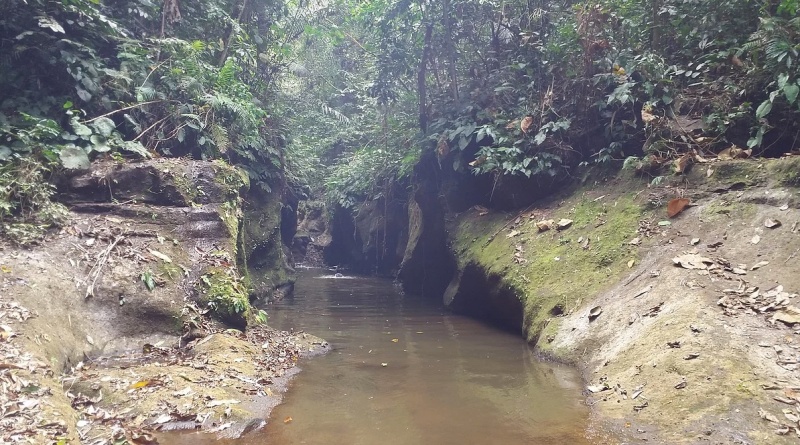 Events space
Its 450 square meter open field and stunning views make Gabby's Farm ideal for events like weddings, debuts, and other parties.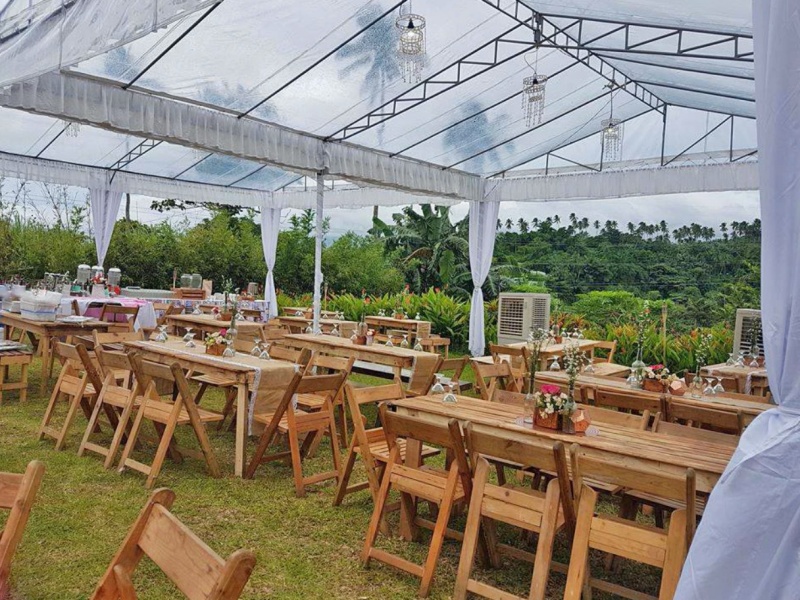 The farm is also a popular venue for team buildings and seminars.
Soon, Gabby's Farm will also start offering farm-to-table workshops involving cacao — from harvesting down to making your own blocks of chocolates. If you're interested, join their mailing list for updates.
How to get there
Gabby's Farm is about an hour away from Makati and just 15-20 minutes away from Nuvali, Sta. Rosa. It's just 15 minutes away from Tagaytay Highlands. It's easy to navigate there — just input "Gabby's Farm" on Waze or Google Maps.
To book a stay or learn more about Gabby's Farm, visit their official website.